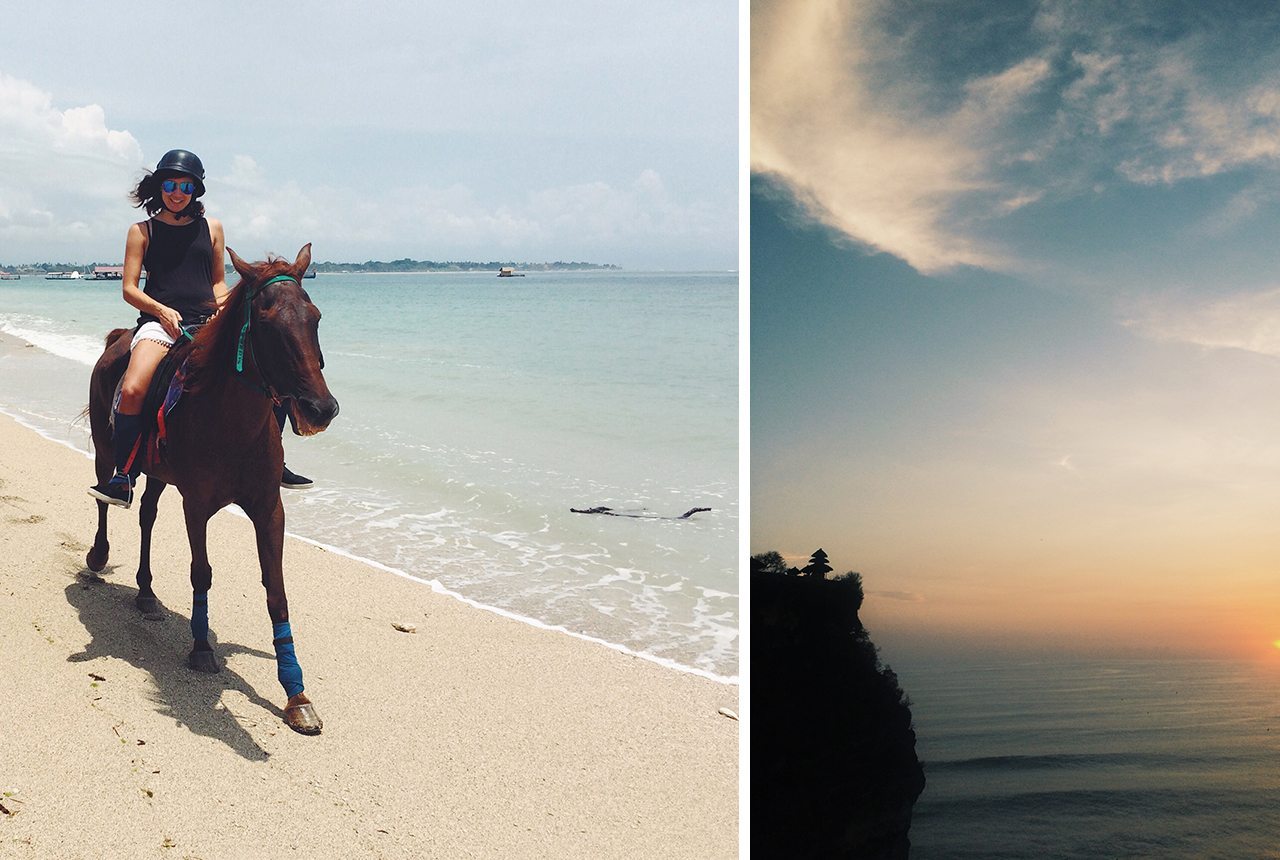 My pal Emily and I like to go on many adventures together. We have terrible FOMO and need to cram in as much activity as we can to get the most out of our vacations. Knowing this fact about us, can you imagine what our birthday's are like? Well yeah.. you guessed it – we want it all and we want it all on double time.
As my birthday was spent drinking copious amounts of iced Bali coffee and eating chocolate cake on a deserted beach at the luxurious Vila Tugu followed by epic swimming with sea turtles on Gili T, Emily's birthday a mere five days later needed to be equally as impressive. So we schemed. And schemed. And Schemed.
Turns out.. we could have another amazingly fun day filled with equal parts nature, food and relaxing good times – all in Uluwatu.
For what it felt like two weeks we had been trying to rustle up a horse riding tour. For whatever reason it just hadn't worked out – either the place we stayed at didn't offer it, we missed the time or it was just too hard to get to. Finally on Emily's birthday the stars aligned and we got our wish with Bali Golden Tour.
We were picked up from our hotel in Jimaran and driven to Uluwatu. There we met two pretty horses, saddled up and went for a nice gentle ride around the beaches and bush.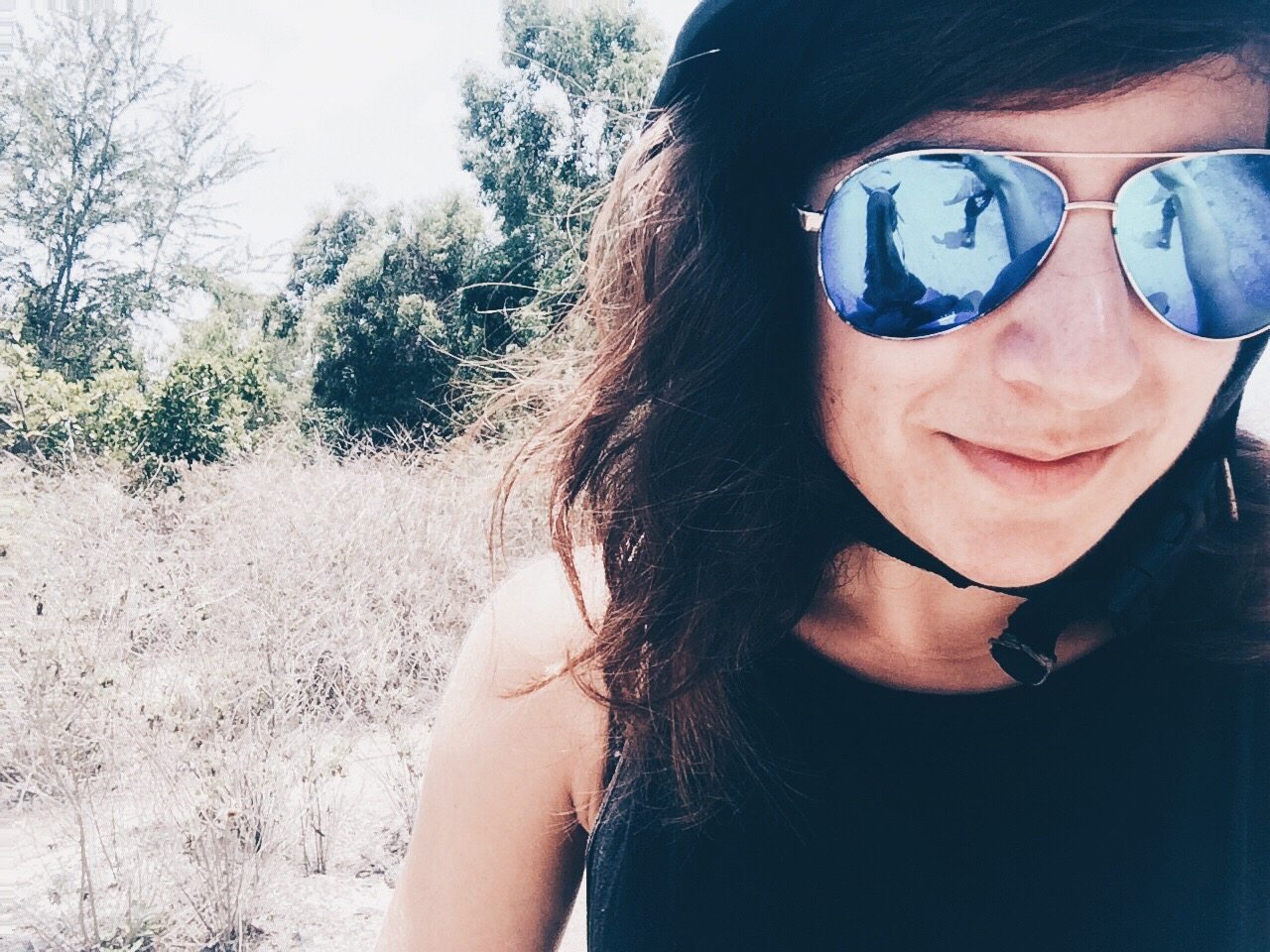 Having had a little bit of experience riding a horse I wanted to go a bit faster, but after a while I settled into the walking pace. It was quite meditative. We went past pretty beaches with views of huts in water then we walked through a very pretty Balinese bush, which had some temples in it. It was actually a pretty good way to explore Bali.
Some of the packages included a trip to the famous Uluwatu temple, which also is a nice rounded day of activities, however we had already been the previous day so we decided to end the tour there.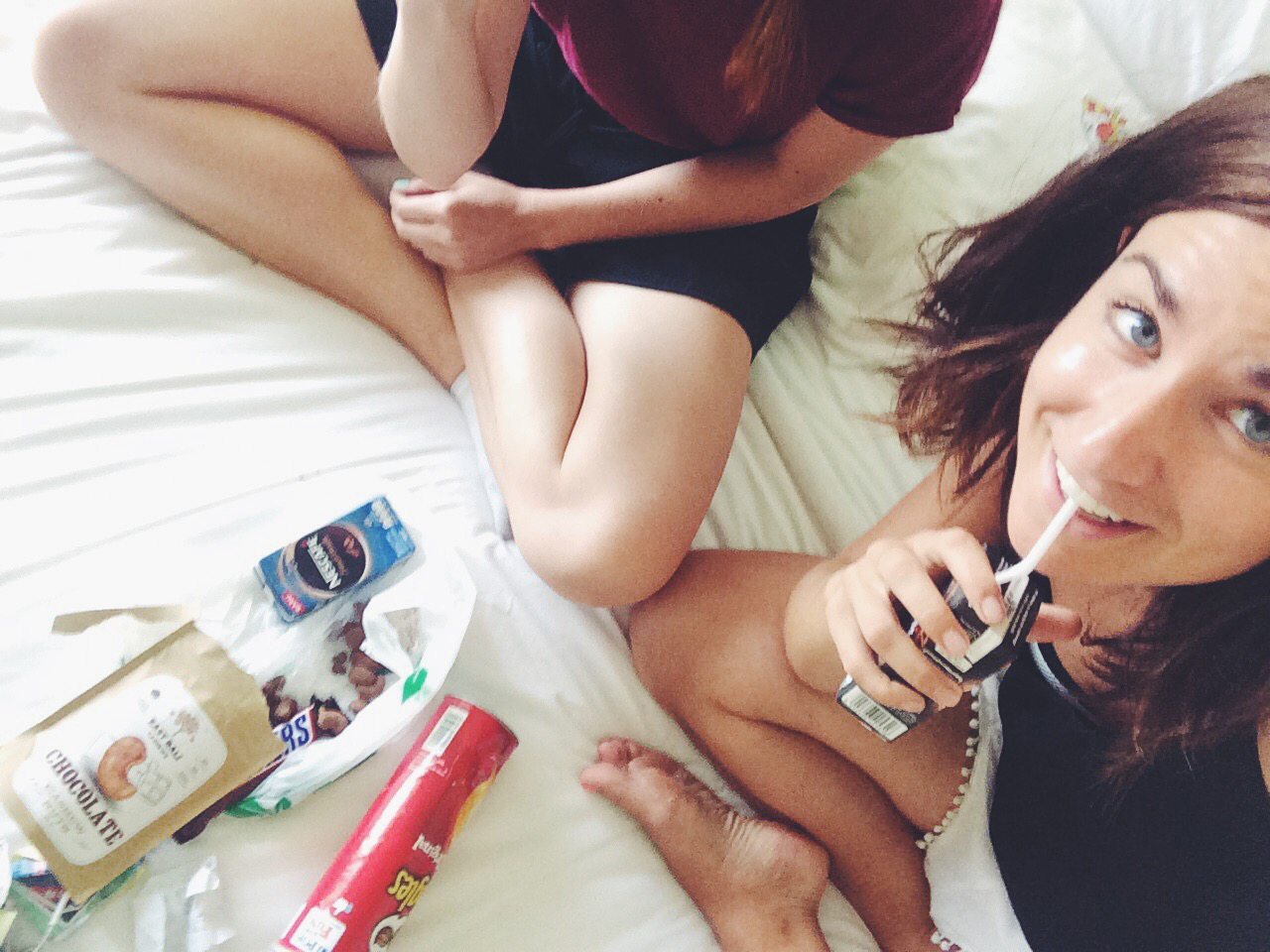 After the horse ride, we went home and seriously crashed. It was stupidly hot outside and our sugar-levels had dropped significantly. We were at high risk of either cracking it at each other or worse falling asleep and ending Emily's special day there! I knew I had to turn things around so I quickly exited the hotel to the convenience store across the road and got us the worlds most unhealthiest foods (I know I'm a health blogger but a. it was her birthday b. there was nothing else around c. I am human) which included frozen Snickers, Pringles, cacao covered cashews and iced coffees. After an hour's rest we both came to and the day was saved – we were ready for our next round of activities – Karma Beach Club!
Good to know:
It can be pretty hot out there and the activities are for several hours without much shade so make sure to cover up and sunscreen. The tour guides carry water.
Where next?
Off to Karma Beach Club for an afternoon of pretending to be Bond Girls, magical sunsets and the most epic campfire smores you have ever had.
The Unimpossibles visit was courtesy of Bali Golden Tour.
[line]
Waterbom Tour Contact Details://
Website / bookings, Facebook
Email: info@baligoldentour.com
Phone: +62 851 00966391
Address: Jalan Cekomaria Gang Taman IV No.1, Denpasar, Bali 80115, Indonesia
[line]