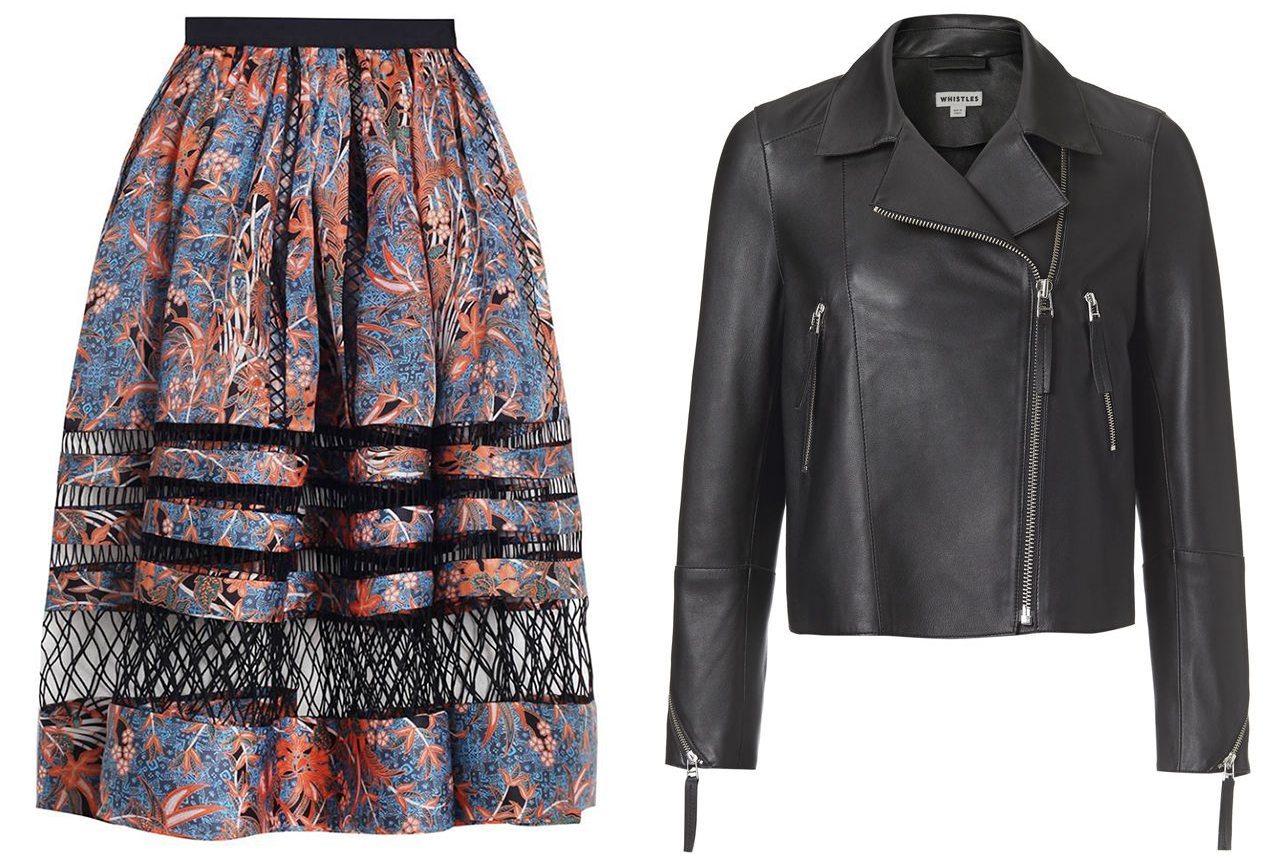 I'm a big supporter of buying infrequently and buying well. I'd much rather spend $500+ on a particular item and wear it for years, rather than something cheap that I get sick of or I wear out in a season. Do you ever notice that when you're cleaning out your wardrobe, it's always the cheap, tacky crap that you throw out? And you want to keep and re-wear your designer pieces? Not a coincidence my friend.
A well designed piece of clothing will always last the distance. I find, personally, that I buy a lot of New Zealand and Australian designed clothes over international brands. Maybe it's because they understand our local aesthetic, or maybe it's because they aren't so trend-driven, but local designers always seem to have the solution to my sartorial problem.
Anyway, whenever I'm looking to spend a substantial amount of money on an item (read: over $100) I go through a thought process, trying to pair it with things I have in my wardrobe already and working out different occasions I can wear it to. I wish I could be one of those impulse women that can pick up something and just KNOW it's for her – buy it on the spot and wear it forever. But I'm not. I have to think about these things. I have a two out of three rule for every garment – the philosophy behind this is that I have three types of requirements from my clothes; work, going out and weekends. Each piece must work for two out of three of those occasions.
Here are some styling tips for particularly expensive (but beautiful) garments, and how to wear them to different types of summer social occasions. Because I'm anxious and pedantic and I think about these things.
ZIMMERMAN SKIRT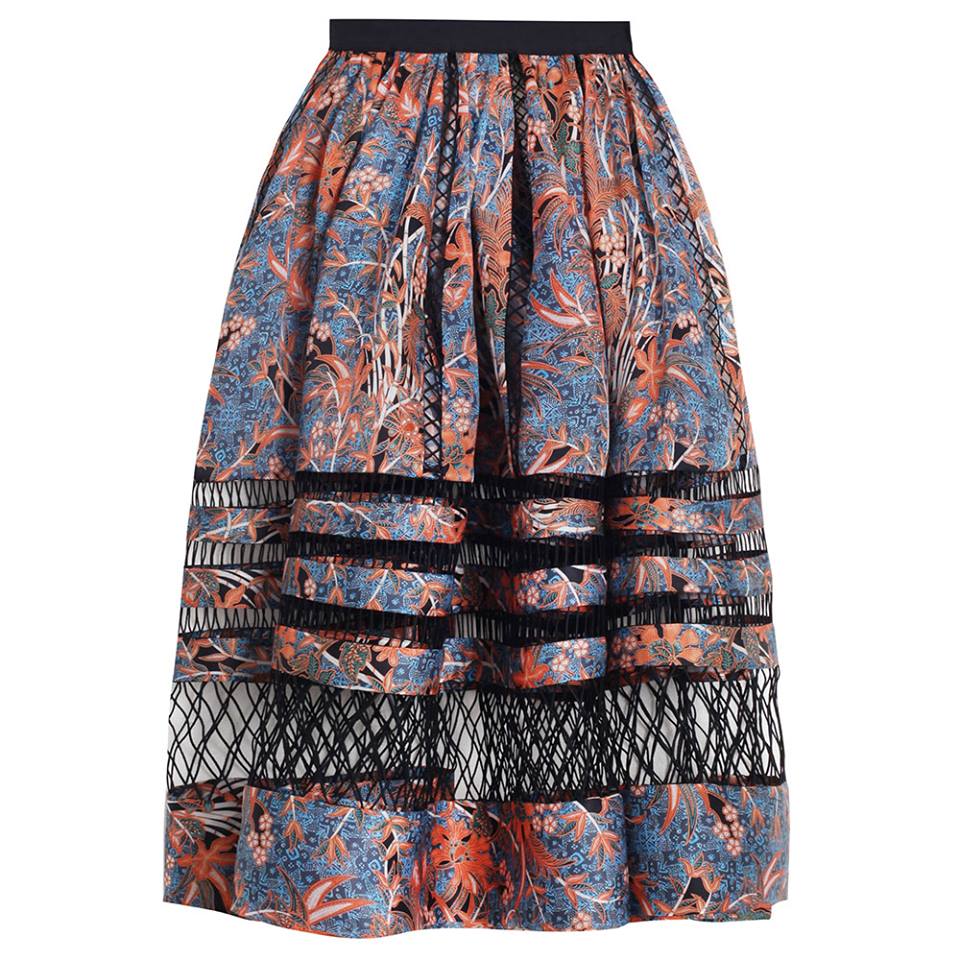 THIS SKIRT THOUGH. I can't even. It's so beautiful I want to frame it. But instead, I'll wear it and convince myself it can take me anywhere. Like, to the office: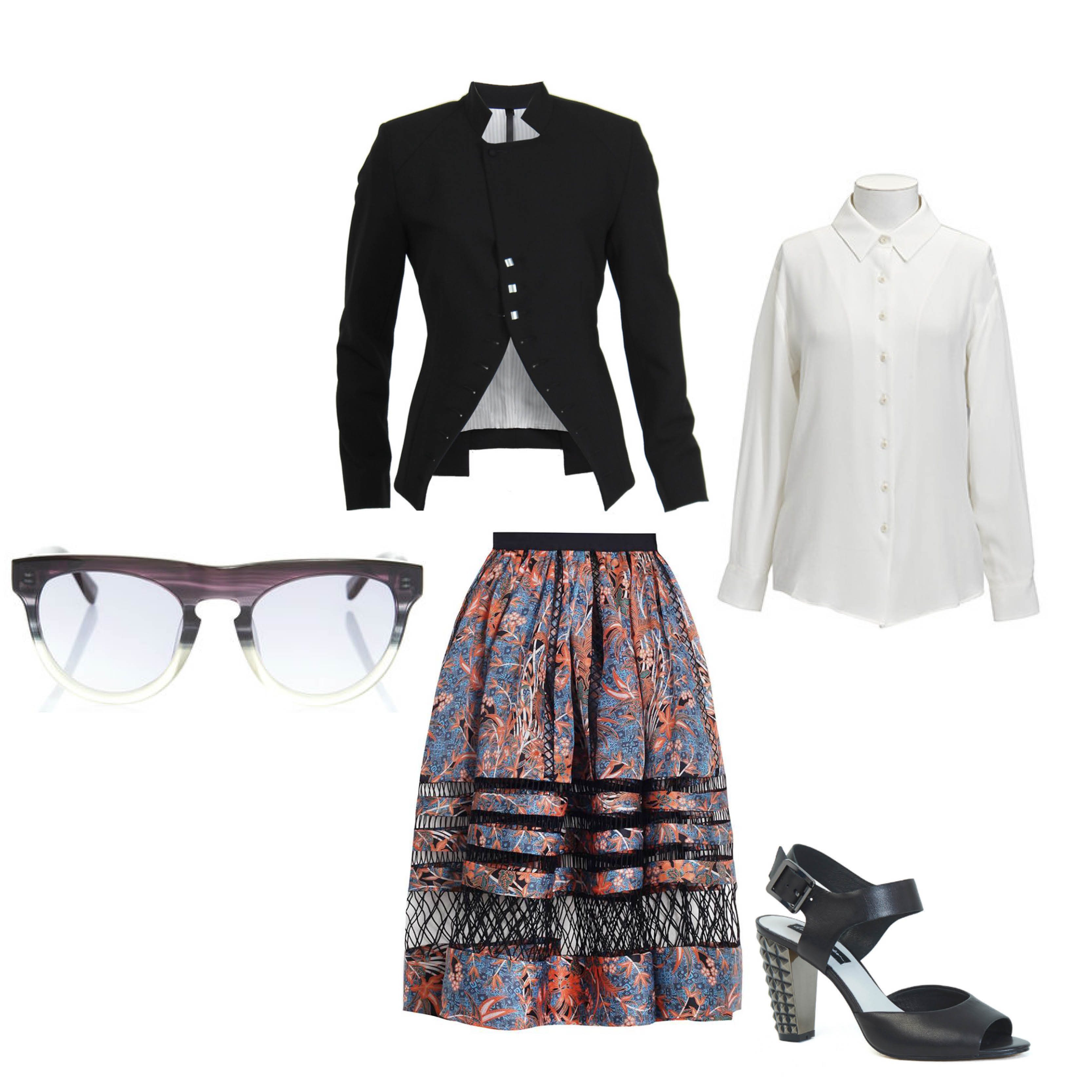 Zimmerman skirt, Juliette Hogan shirt, taylor jacket, Kathryn Wilson heels, Saba sunglasses.
Or to a function: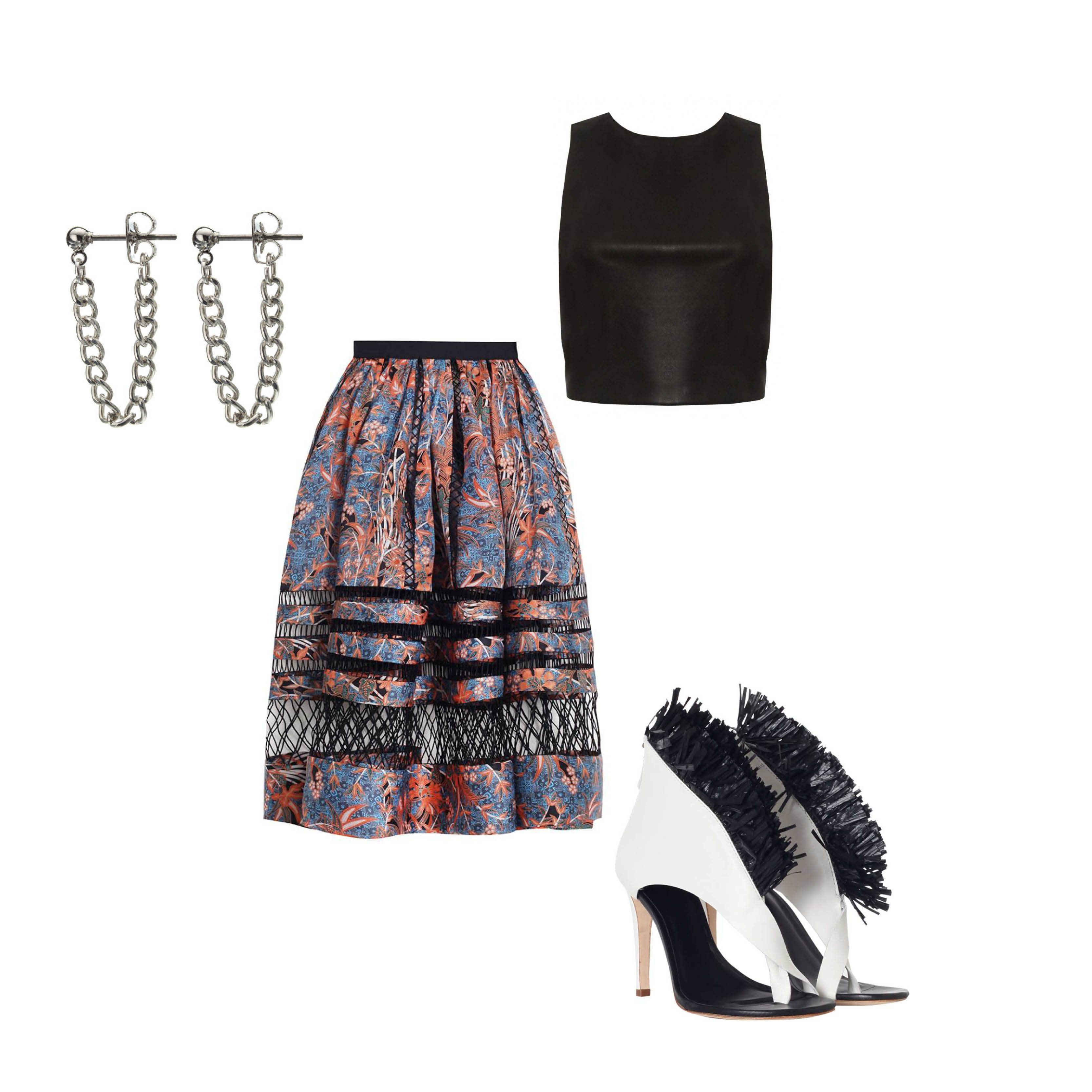 Zimmerman skirt, Alice and Olivia leather tank, Whistles earrings, Zimmerman heels.
Or on the weekend to brunch: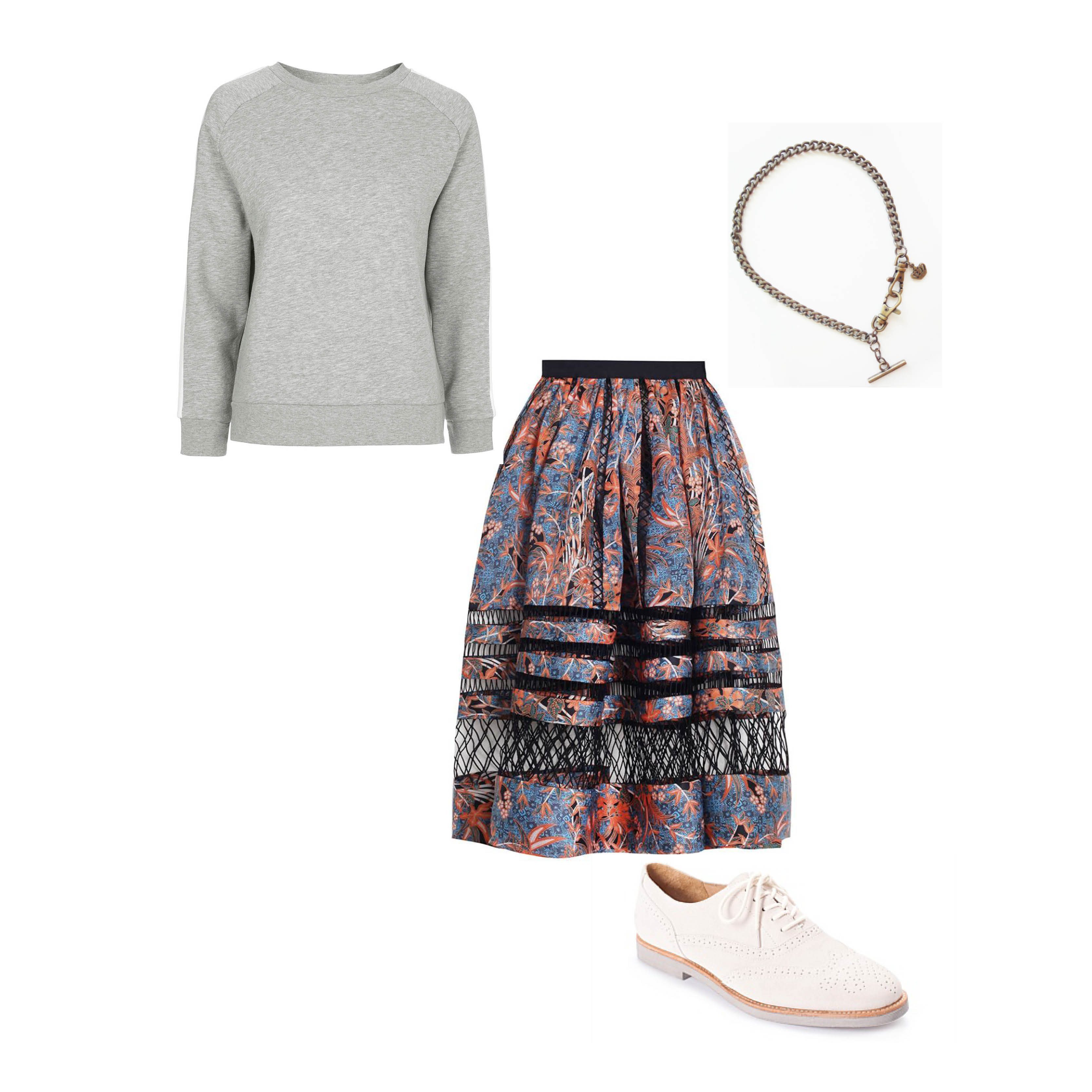 Zimmerman skirt, TopShop Boutique sweater, Country Road brogue, Kate Sylvester chain.
WHISTLES LEATHER JACKET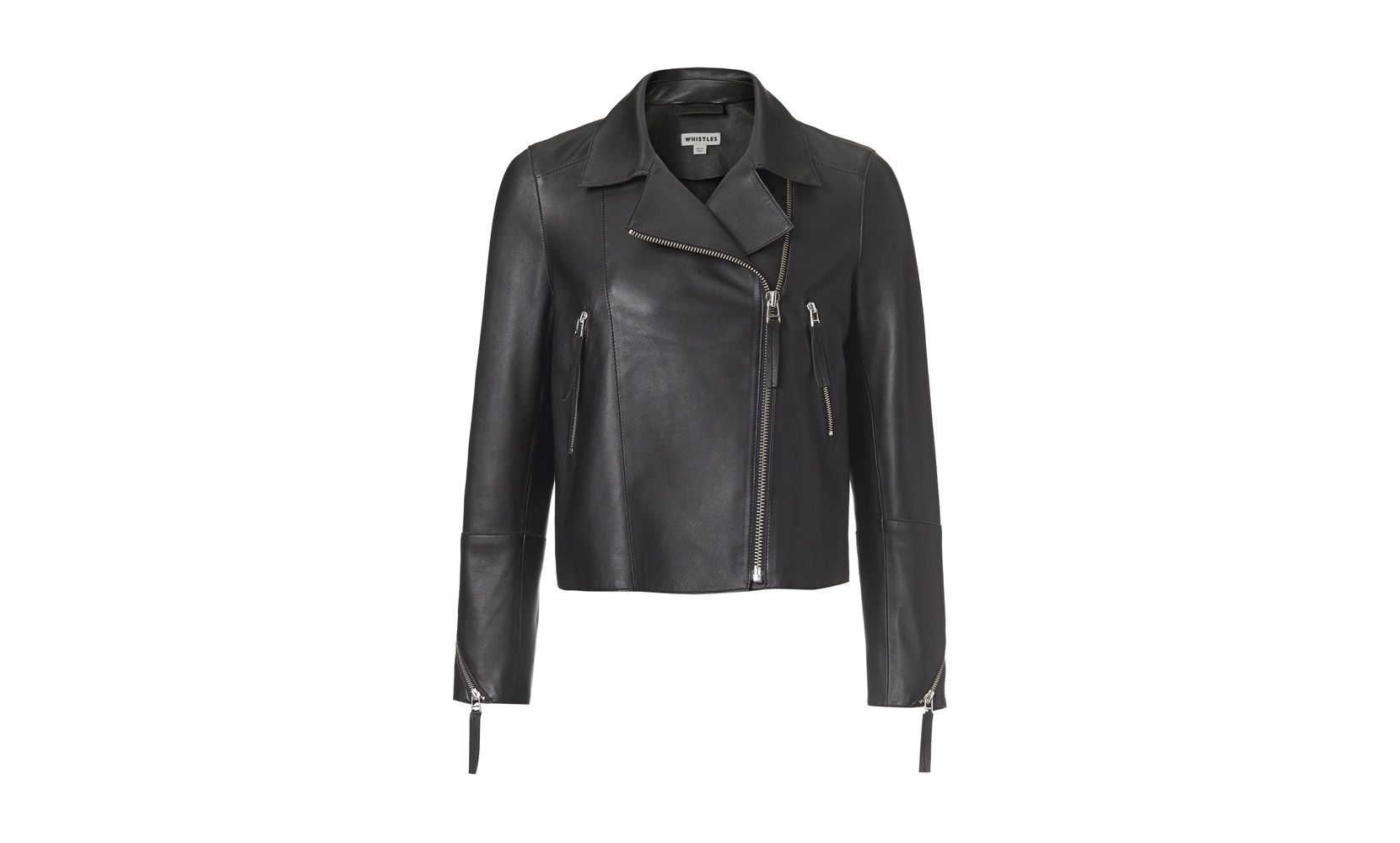 Definitely an investment at 480 pounds, you can get your money's worth by wearing this on the weekend to a baby shower or out shopping with a maxi and flatforms (I know the readers are divided on flatforms, but I love them).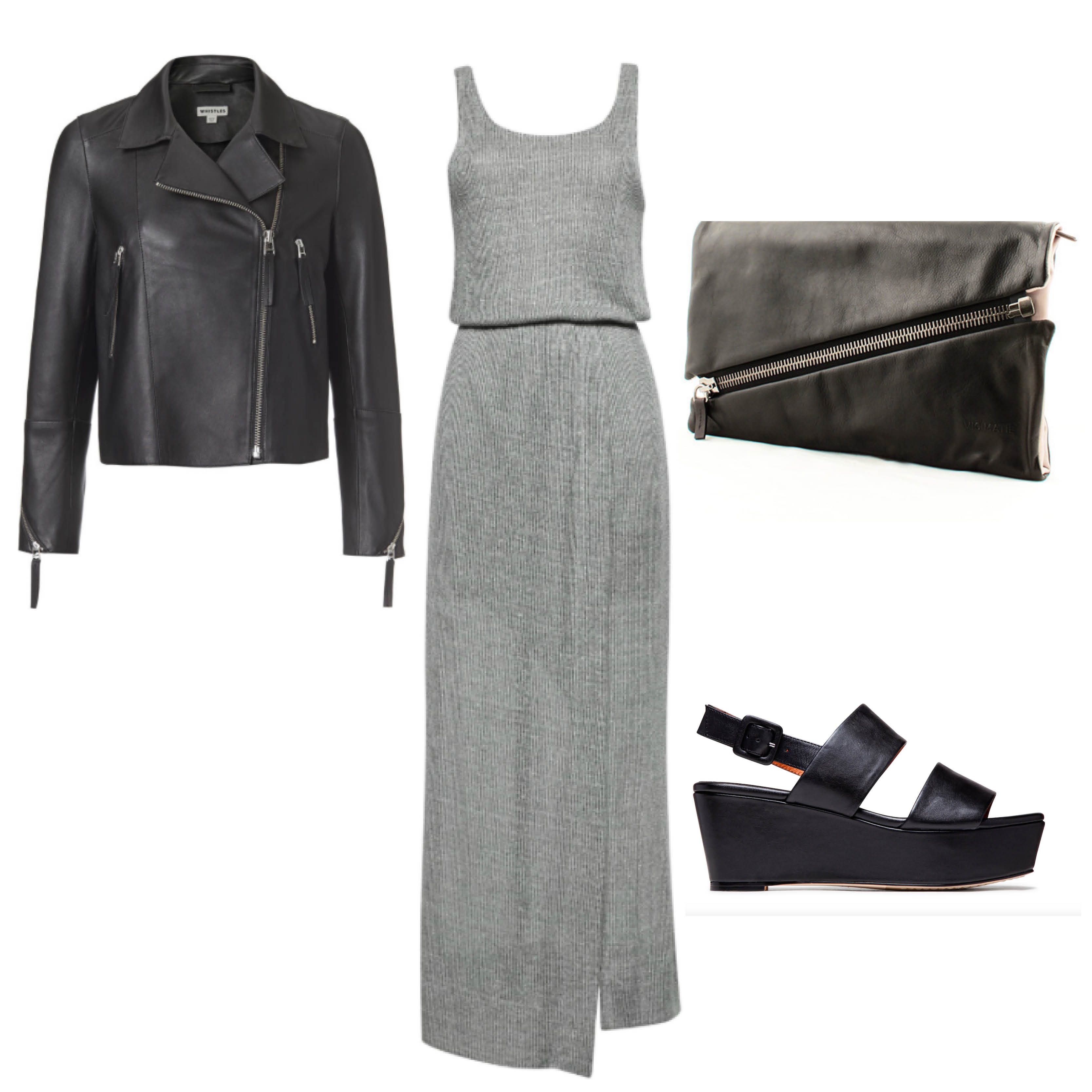 Whistles leather jacket, Ruby maxi dress, Mi Piaci flatforms Vic Matie clutch, from taylor.
For evening, it's great with a classic black dress like this sexy number from Lucy McIntosh, with an unusual pair of heels and some statement jewellery.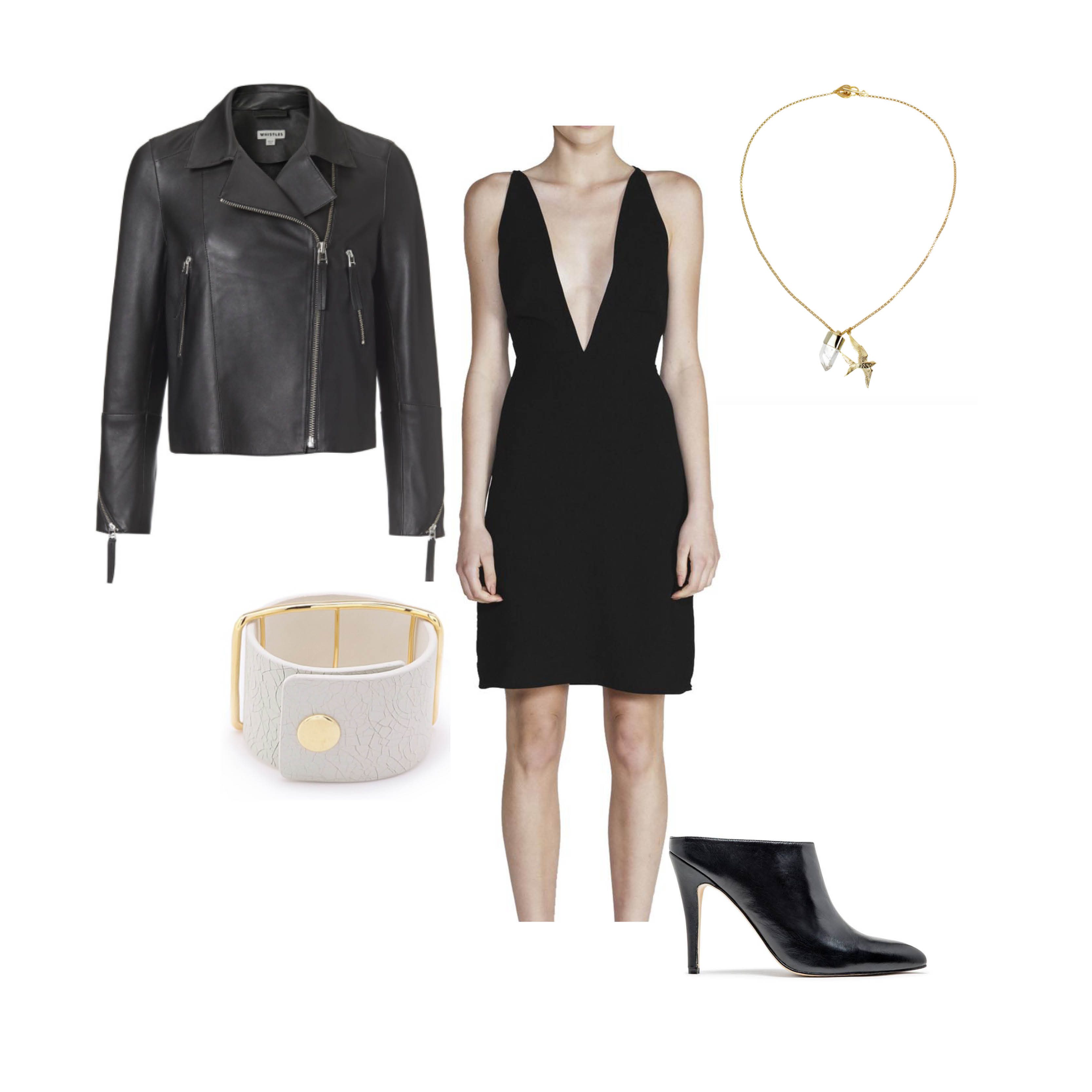 Whistles leather jacket, Lucy McIntosh dress, Mi Piaci heels, Zoe and Morgan necklace, Country Road cuff.
SASS AND BIDE DRESS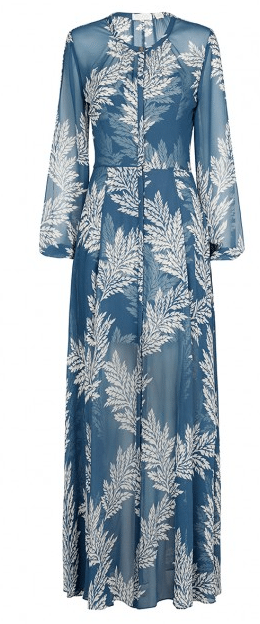 How great is this bohemian dress from Sass and Bide? And for a cool $980 Australian you'd want to make sure you can wear it many ways. Behold, just add minimal accessories the afternoon garden party bohemian dress: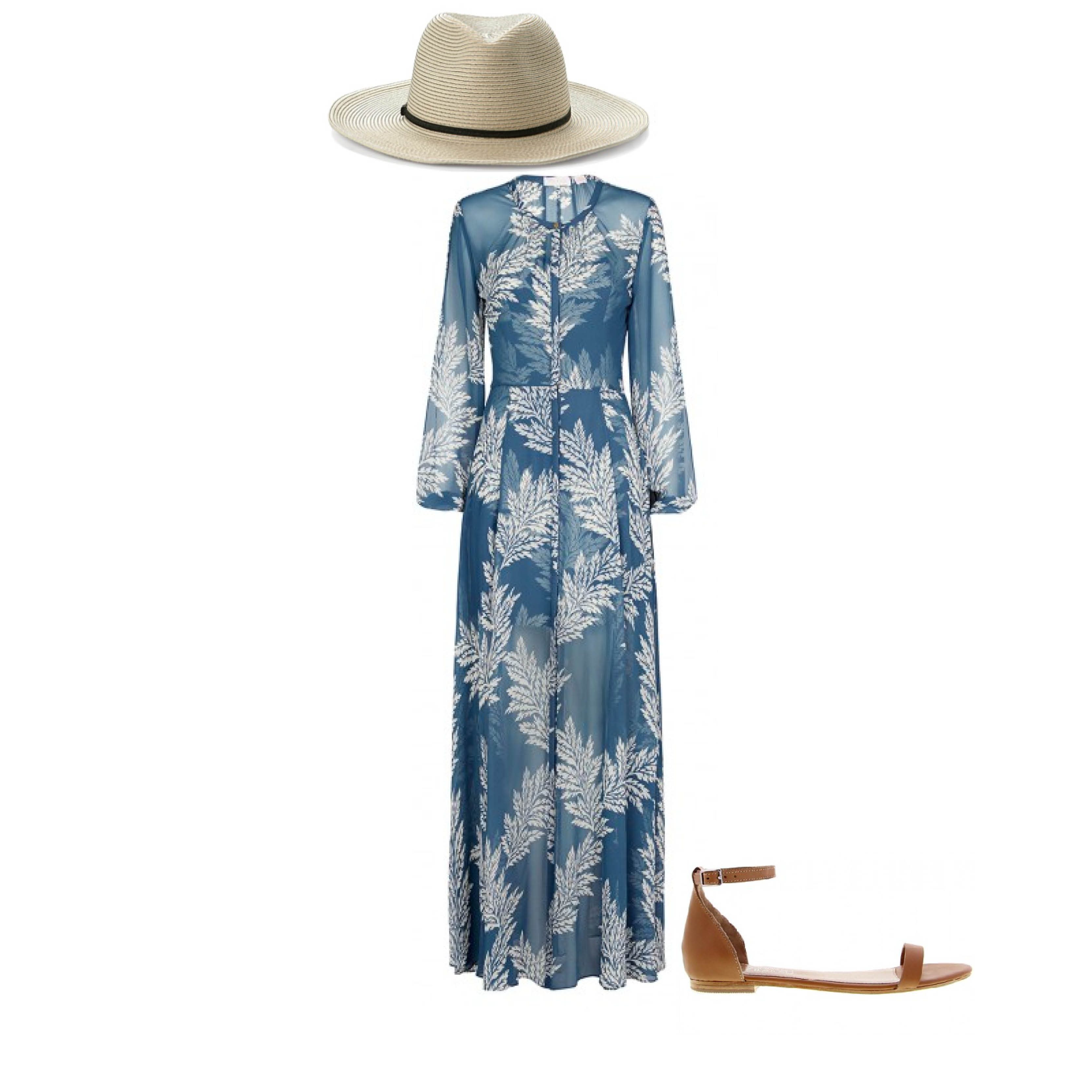 Sass and Bide dress, Harper and Harley for Tony Bianco sandals, Country Road hat.
And swap out flats for heels to create the bohemian summer wedding guest: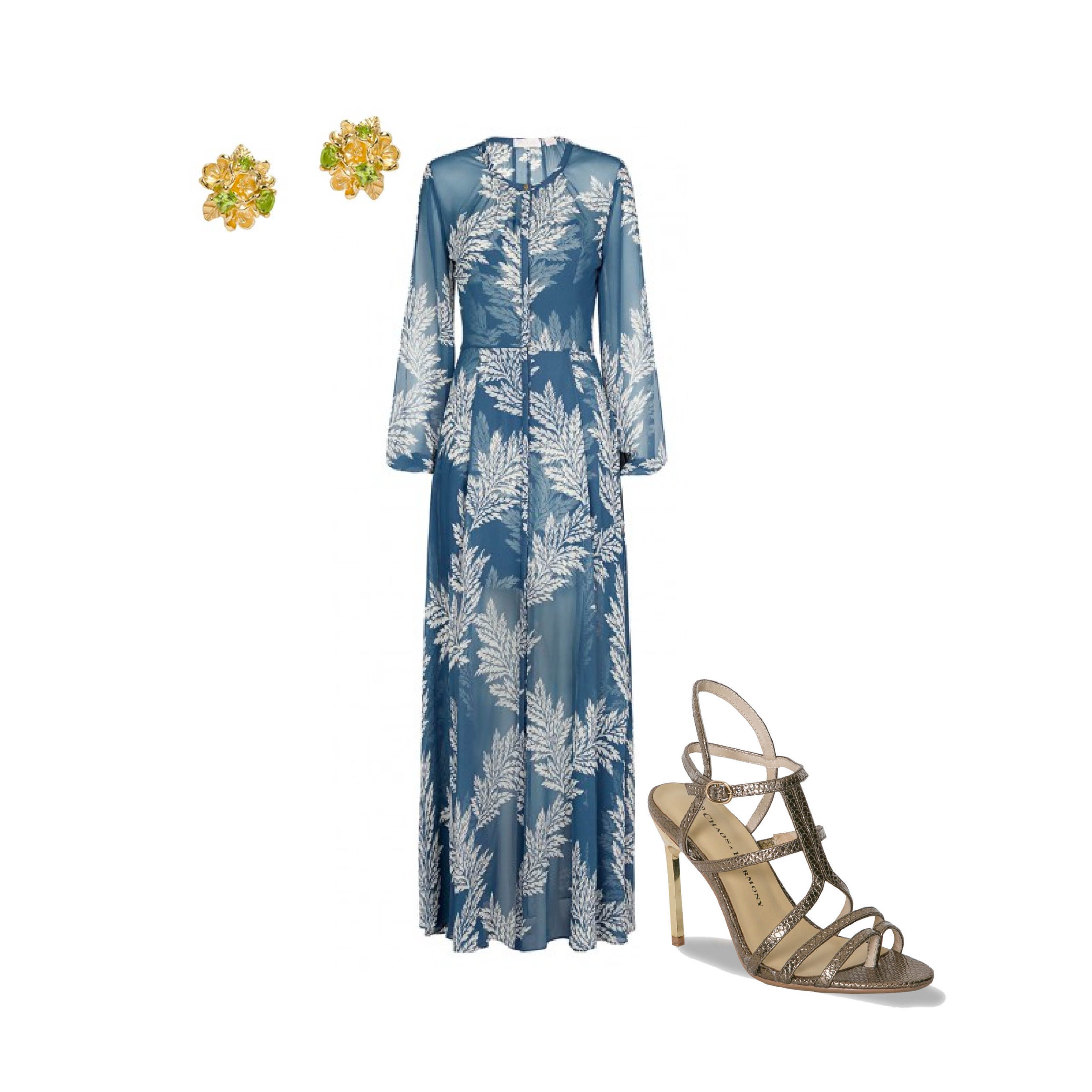 Sass and Bide dress, Chaos and Harmony sandals, Karen Walker earrings.
Lydia Brewer
Lydia lives in Auckland, New Zealand, and spends her days as a freelancer in the creative industries specialising in publicity, communications, copywriting and styling. Since working in the fashion industry, Lydia noticed a lack of education around the manufacturing of fabric and garments.She embarked on a personal mission to dress in ethically and sustainably produced fashion, without the hemp sandals. On the Unimpossibles, she writes about her journey, brands she's uncovered and her ethical fashion wishlist. You can email Lydia at hello@theunimpossibles.com.