sharing bali x the unimpossibles: the best gluten-free banana pancakes you'll ever eat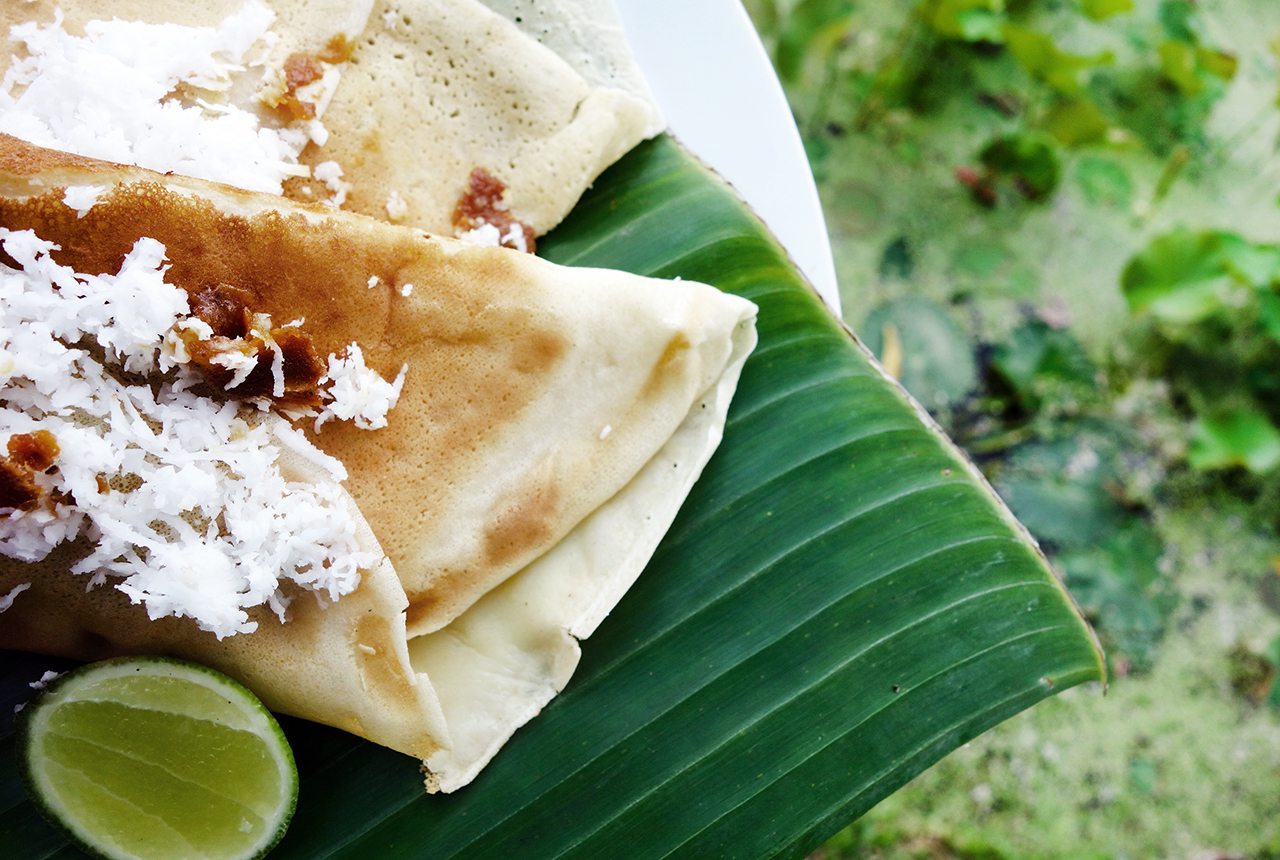 Eat for:
breakfast, brunch, dessert
Cuisine:
gluten free, dairy free, refined sugar free
1 egg
Squeeze of lemon
2 tablespoons rice flour
¼ cup water (or milk if you prefer)
Pinch cinnamon
Pinch salt
Coconut oil or butter for cooking
1 banana, peeled and cut lengthwise
1 lime
Couple pinches grated coconut
Sprinkle of grated palm sugar or maple syrup
Combine egg, lemon juice, cinnamon and salt in a dish. Mix with a fork.
Gradually add water until a smooth, pouring consistency is achieved.
Fold in flour. Add more water if necessary (we prefer a thin mix).
Simmer banana in boiling water for 1-2 mins until slightly soft.
Remove from water and drain on a paper towel, set aside.
Melt a touch of butter to grease a small shallow frypan.
Pour in a thin layer of pancake mixture.
Cook until golden brown. Just before ready, place banana in centre of pancake and wrap edges over. Cook for a further 30 seconds.
Place on plate and garnish with grated coconut and palm sugar.
Serve with a piece of lime and a home made Balinese coffee!
Recipe by
The Unimpossibles
at http://theunimpossibles.com/the-best-gluten-free-banana-pancakes-youll-ever-eat-with-sharing-bali/