the ultimate camino packing checklist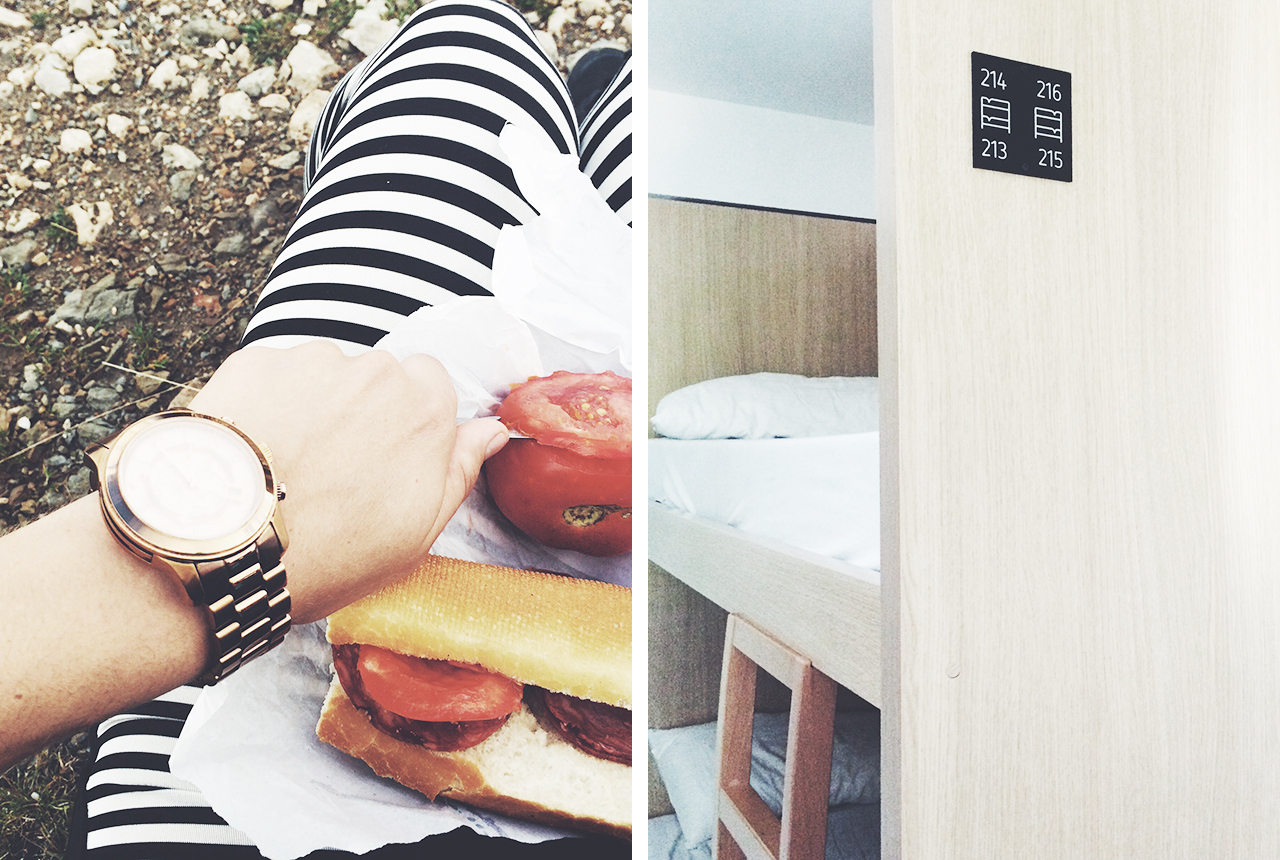 Backpack - waterproof or has a waterproof cover.
2 sets of clothes
Two pairs of pants / walking shorts
Two tops / tanks / t-shirts
Two sets of undies / bras
Two pairs of good quality socks
Something to sleep in – I had light PJs!
A light jumper and a wool jumper
Light raincoat
Sunglasses
Walking shoes, boots, or sports sandals
Casual shoes or jandles / thongs / Havianas
Simple amenities
Toothpaste
Toothbrush
Deodorant
A bar of soap or body wash
Moisturizer
A bar of soap for washing clothes
Painkillers
Plasters
Vaseline
Sunscreen
Shampoo
Smart Phone with Spotify / music on it and headphones
A small bag or bum bag
Money
Passports
Pilgrims passport
Microfiber towel
Lightweight sleeping bag
Earplugs
Sleeping mask
Food & water
Packing cells
Ziplock bags
Pack everything neatly into the packing cells. I put like things with each other so I always knew where everything was.
Pack cells into your backpack.
Ideally your final packed backpack is only 10% of your body weight.
Decorate with a shell purchased or found on the Camino.
Bien Camino!
Recipe by
The Unimpossibles
at http://theunimpossibles.com/the-camino-guide-part-3-where-to-stay-what-do-you-eat-and-how-to-pack-like-a-boss-on-the-camino/