Gluten Free Blueberry Walnut Banana Bread for Idiots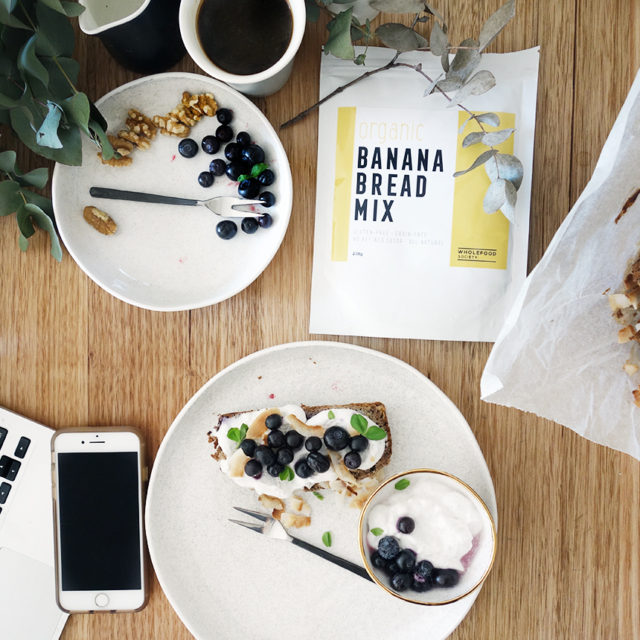 Eat for:
snack, dessert, breakfast
1 Wholefood Society Organic Banana Bread Mix
1 egg
75mL olive oil
5 large bananas
1 cup blueberries
1 cup chopped walnuts
Coconut yogurt
Berries.. your choice!
Mix the first 4 ingredients as per the Organic Banana Bread Mix packet instructions.
Gently stir in blueberries and walnuts.
Add to lined bread tin and cook as per rest of the instructions.
Serve with lots of coconut yogurt and your choice of berries!
Recipe by
The Unimpossibles
at http://theunimpossibles.com/gluten-free-dairy-free-blueberry-walnut-banana-bread-for-dummies-wholefood-society/