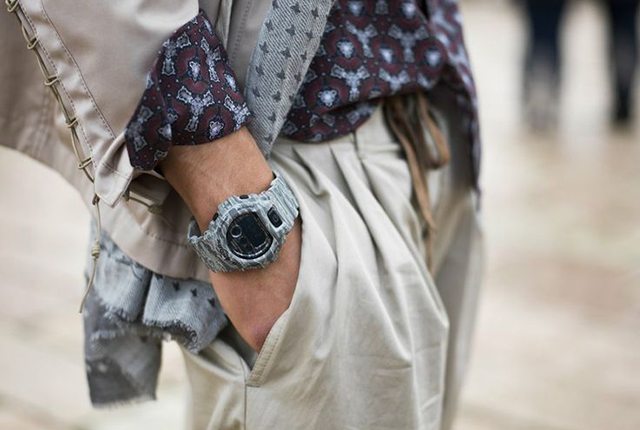 It's about time I got another G-Shock watch. I was first introduced to the G-Shock when I was a teenager and it was a big deal. Mum didn't have much money to be spending on such luxury goods as she had three boys to clothe and feed all on her own (thanks Mum, you are the best!) so getting a watch that cost a bunch of notes meant a great deal to me.
Since then, I've always wanted another G-Shock, as I'm quite the fan of collecting watches. Over the years I've bought and sold a bunch of different watches as I can never justify sustaining a massive collection of them. I'd rather trade up and sell on to fuel the addiction.
G-Shock recently launched a new series of camouflage watches hitting hard on trend with whats going on in the male fashion scene. These watches take on mother nature with complete camouflage colours. They've developed a new multi-angled printing technology to ensure the high quality camo patterns work across the curved surfaces and materials of their watches.
The Camo series consists of five models and each watch features either a tiger-stripe or woodland camouflage pattern across the band, case, watch face and even packaging. Plus G-Shock even went to the extent of ensuring the camouflage pattern meet military standard specifications set by the United States Department of Defence. Nuts!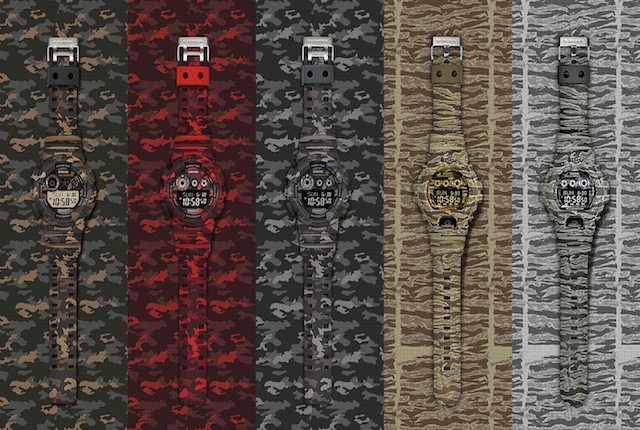 G-Shock has been around since 1983 and know what a tough watch should look like.  Every watch has a 10-year battery life, 10-bar water resistance and 10 metre dropping shock resistance. Plus there's the 2 year guarantee to keep you doing life without worrying about the watch.
See Also
These awesome camo watches will add the uber cool factor to your overall look. Make no mistake, people will be stopping you to ask where you got it.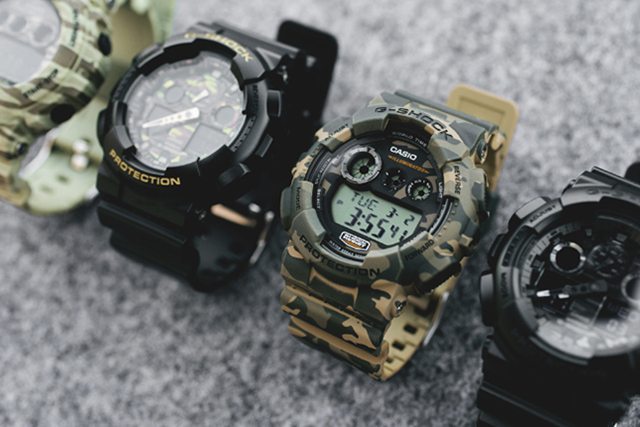 I've just ordered one and can't wait to add it to the collection. Check out the full range of new Camouflage G-Shock watches.
JB//
Jaheb Barnett
JAHEB LIVES IN AUCKLAND, NEW ZEALAND AND SPENDS HIS WEEKDAYS WORKING IN THE ADVERTISING INDUSTRY. IN HIS SPARE TIME HE'S OFTEN OUT SURFING THE COASTLINES, PLAYING TENNIS AND HITTING THE NIGHT LIFE WITH MATES. HE 'S ON A MISSION TO HELP GUYS FEEL CONFIDENT IN WHO THEY ARE BY SHARING SOME THOUGHTS ABOUT MAN RELATED STUFF, FROM MEN'S STYLE, TO FITNESS AND HEALTH. YOU CAN DROP HIM A LINE AT JAHEB@THEUNIMPOSSIBLES.COM FOLLOW HIM ON INSTAGRAM _JAHEB