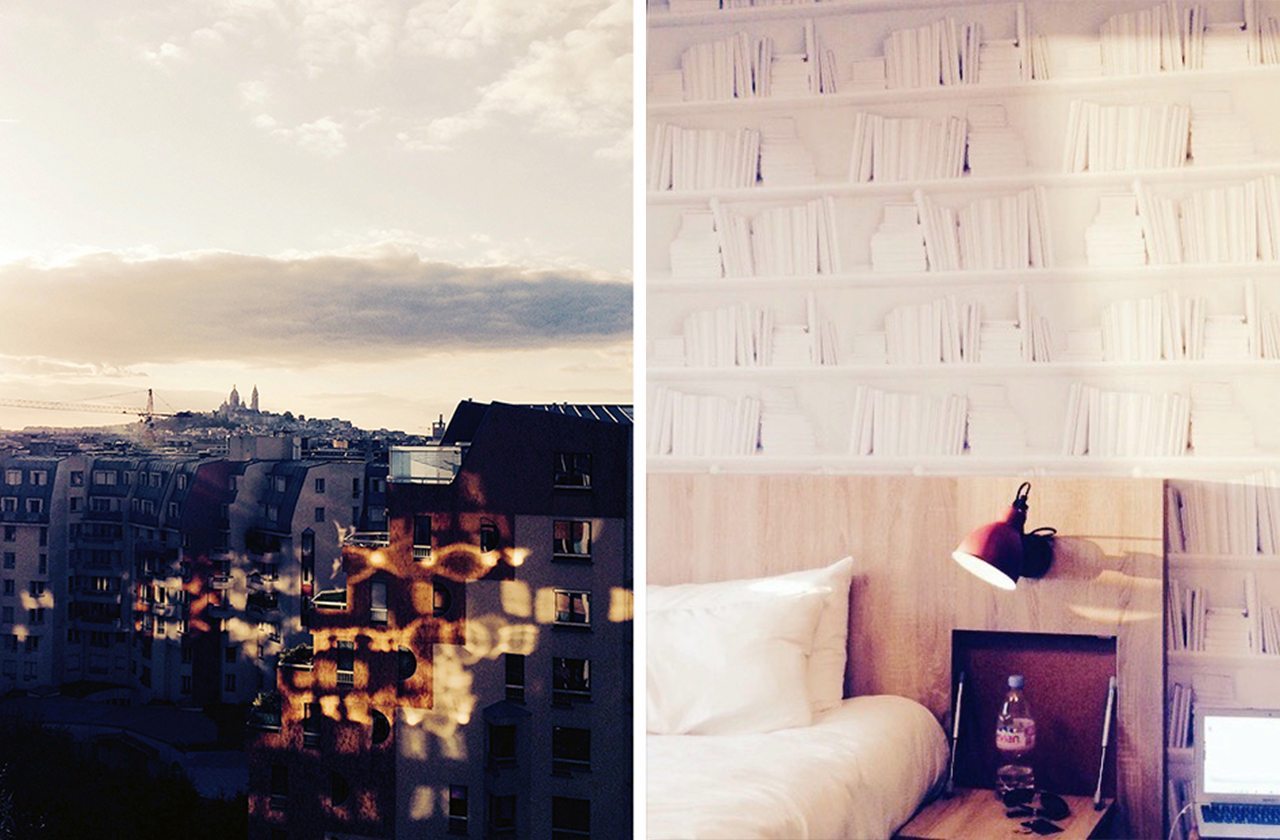 Paris Paris Paris.. one of the major capitals of the world and a 'go-to' destination for many. For me it has been glamourized by the media in things such as Sex in the City whene Carrie moves there to be with Whatshisfaceartgalleryguy and Audrey Hepburn´s famous quote ¨Paris is always a good idea¨.
I can see why, it is insanely pretty, has delicious food and everyone looks so fking cool. You kind of want to make out with every boy who walks past.. They all have beards, man buns and rolled up pants which makes things difficult because it is just like Melbourne fashion so with every boy you wander "Not sure if hipster, or European". But.. unlike Melbourne Hipsters, who make it a point to ooze hipsterness, for Parisian men this look ain't no thang – even the older men dress this way. Très chic fo sore.
But where do we start? There is so much to see! Don't worry my friend, I have a few ideas in my three part series on Paris.. first up: WHERE TO STAY IN PARIS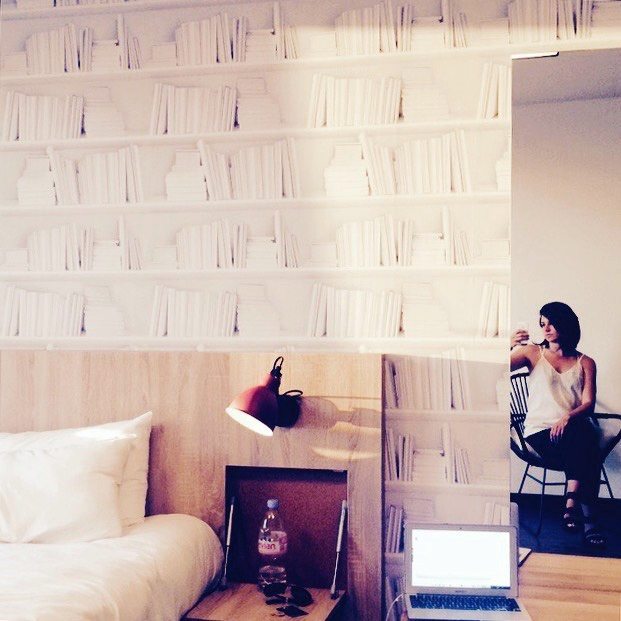 [line]
GENERATOR HOSTEL: Website / Instagram

[line]
In my quest to explore Europe on my limited budget, I am getting quite over staying in crappy hostels. I was as excited as a fat kid around cake when I came across Generator Paris. If you haven't heard of Generator, they are new group of hostels who meet you half way between a hotel and a hostel – e.g ultimate luxe modern hostels which look like hotels, but don't cost as much.
What that means is, beautiful wooden floors and cool industrial fit outs, gourmet food in their cafes, high end private rooms and very cool shared rooms.
What it doesn't have: room service (it's not a hotel), a kitchen (soz you can't make a cups of tea) and annoying rift raft (as it costs a bit more than your dirty cheap hostel).
I actually tried both a private room and a shared dorm so I got a really good well-rounded view of the place – I can't afford the private room errynight, but sometimes you just have to chuck money at your problems.
My private room was AH-mazing. When I walked in I was very impressed and it felt like home. Before I put my life into a storage facility to go travel, I lived in a very beautiful brand new concrete box, which I styled in a paired back minimalist. Although I love what I am doing now, I do miss that gorgeous place so it was very nice to have somewhere that is like my old home during my travels.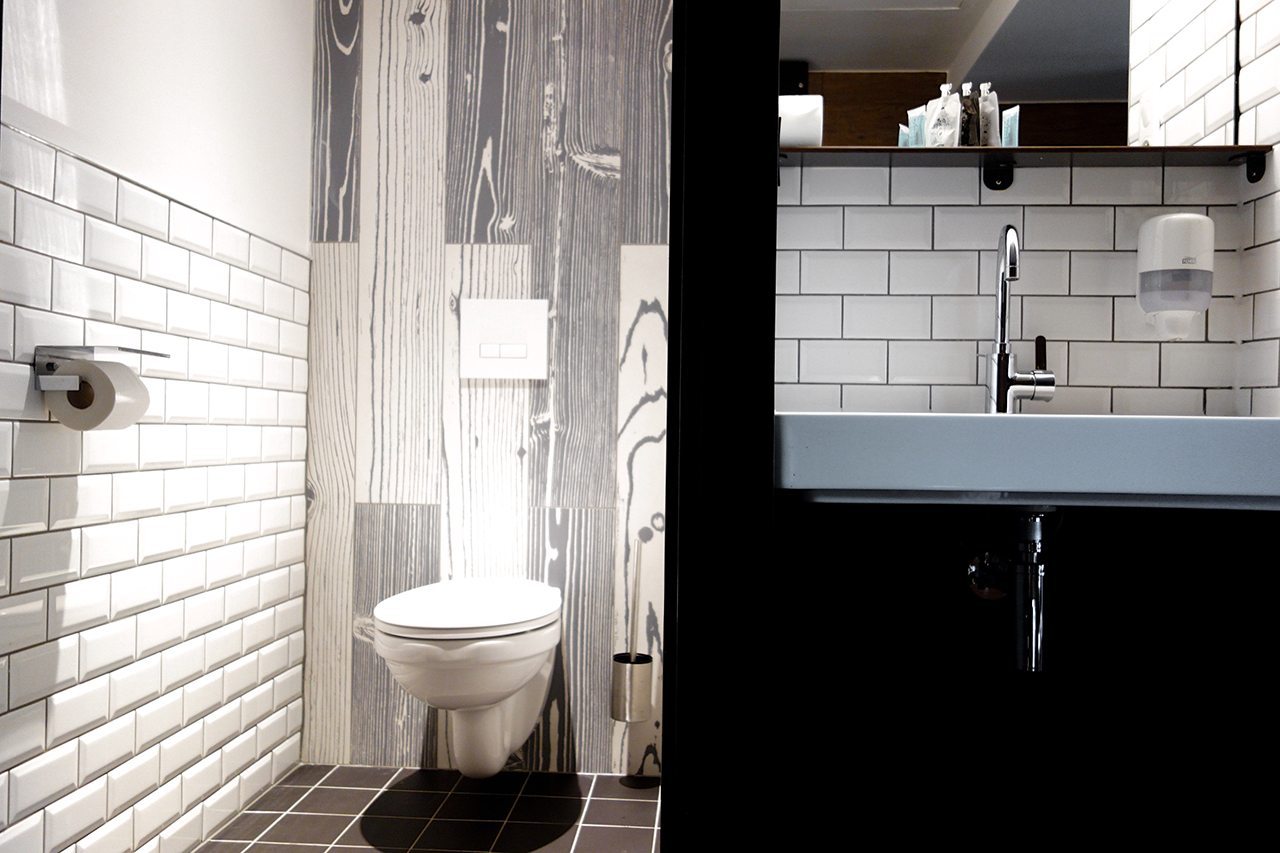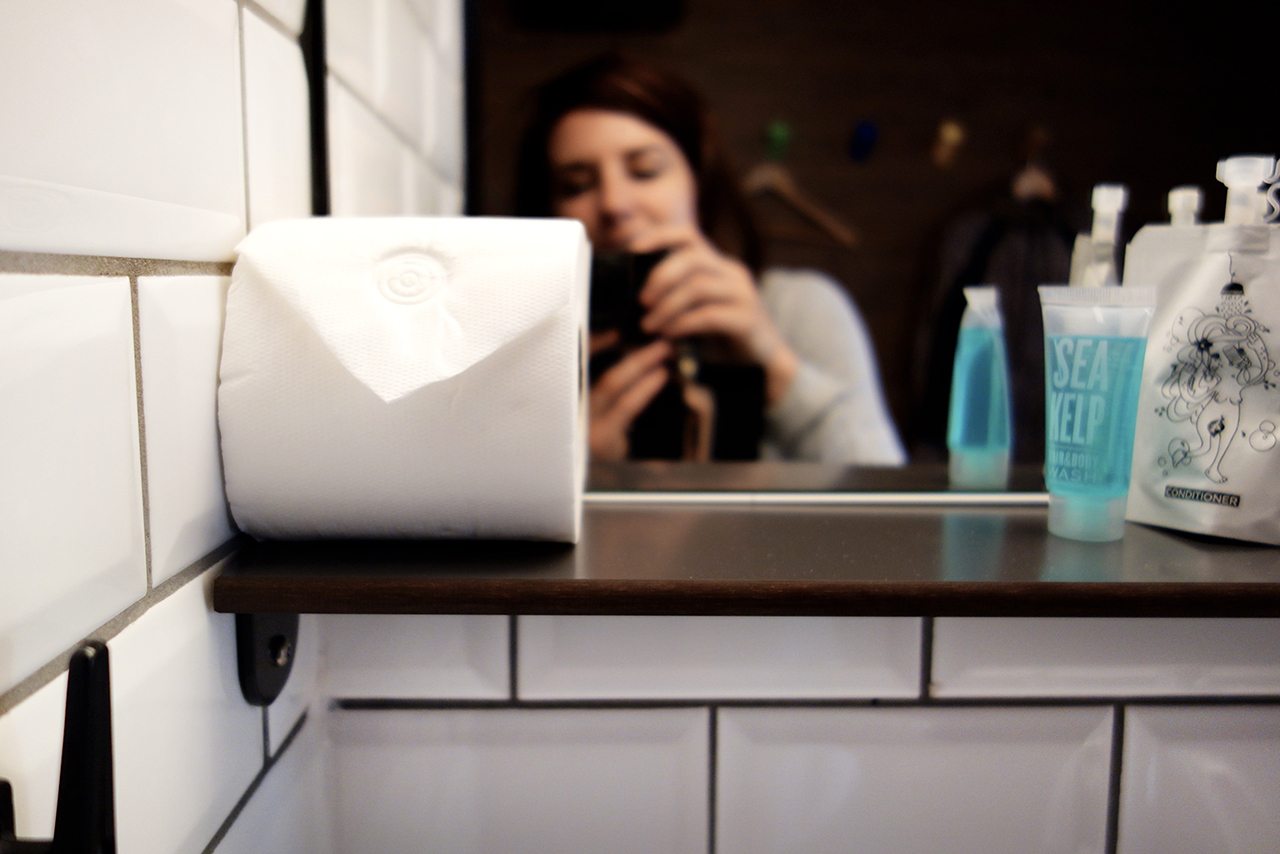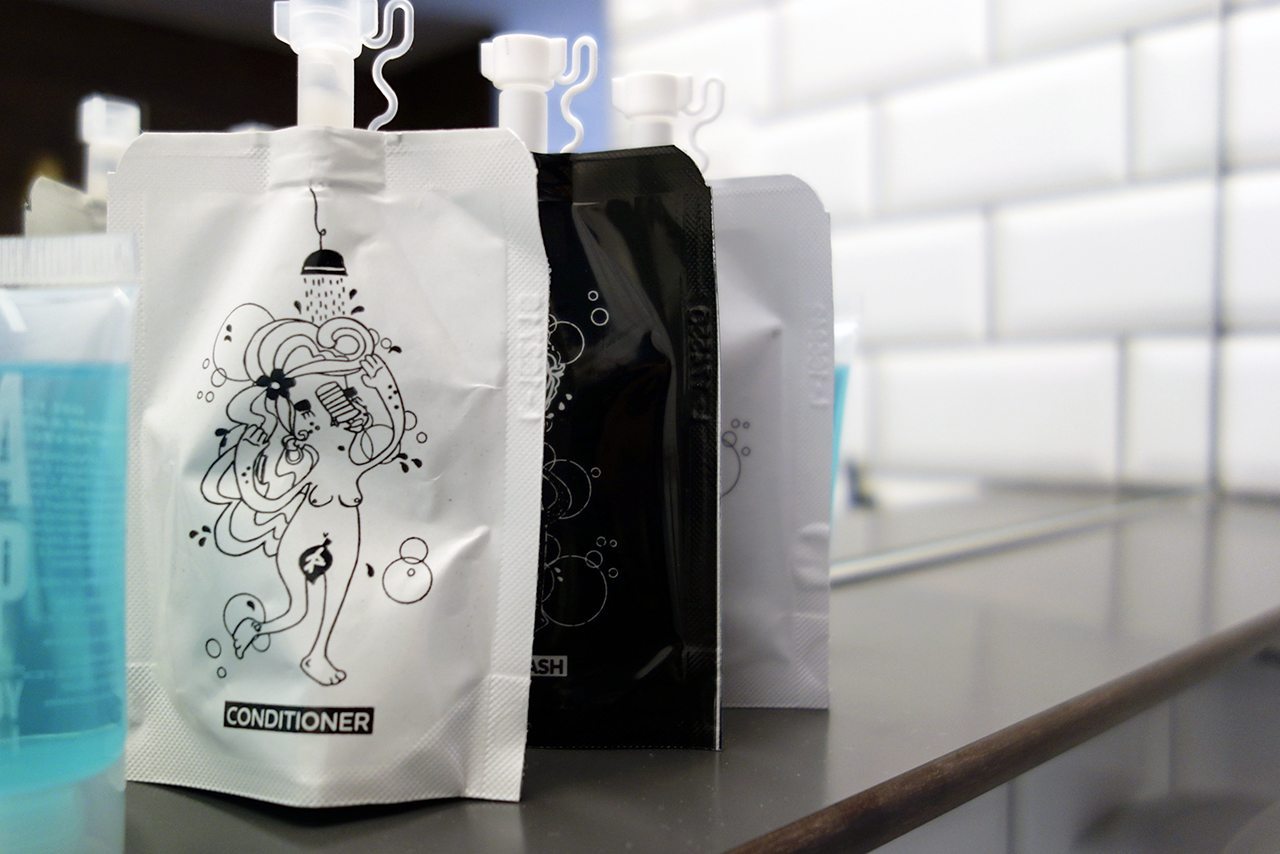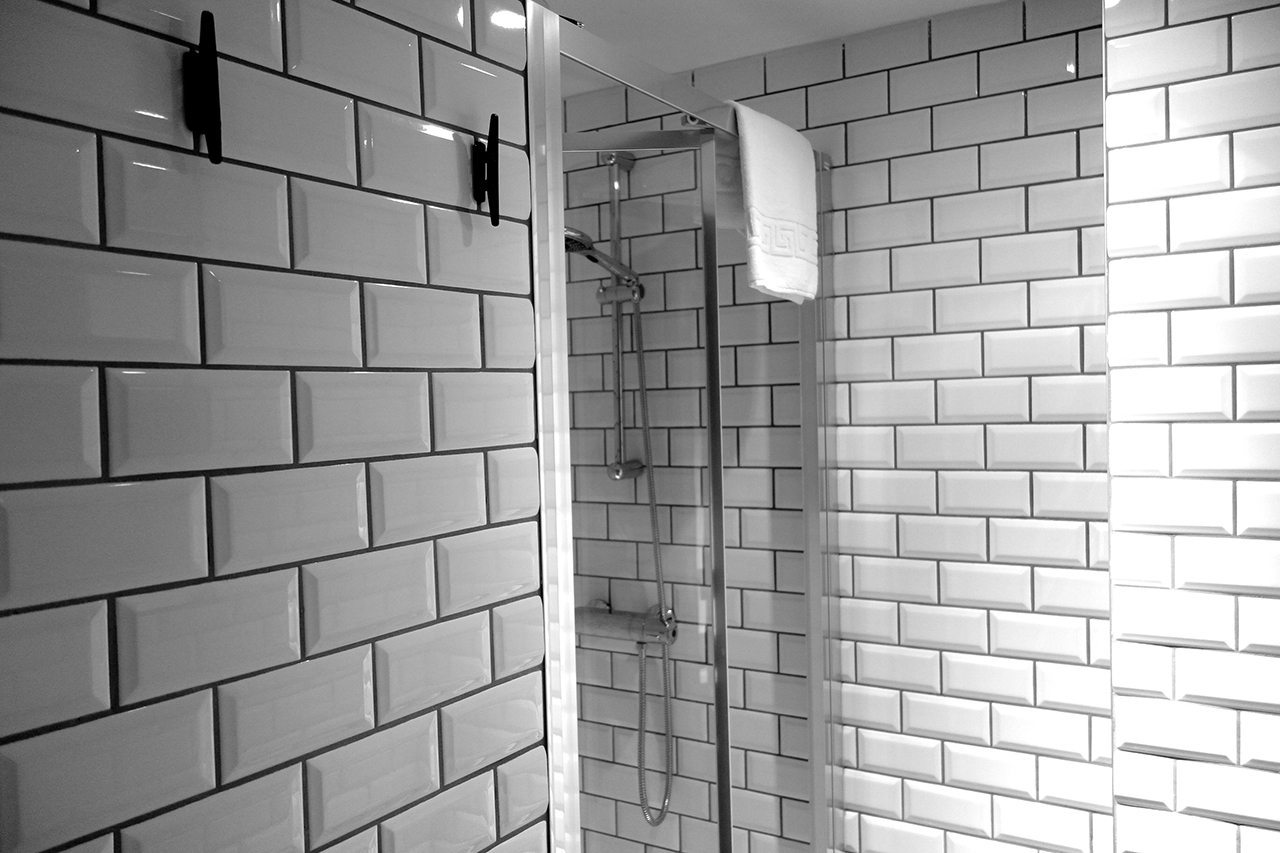 When you walk into the private room, you have a pretty bathroom with black floors and white subway tiles. Tick. Then there is an area with a huge sink and mirror. Tick. Then there is a separate room for the most delicious waterfall shower you could ever have. Tick, tick, tick.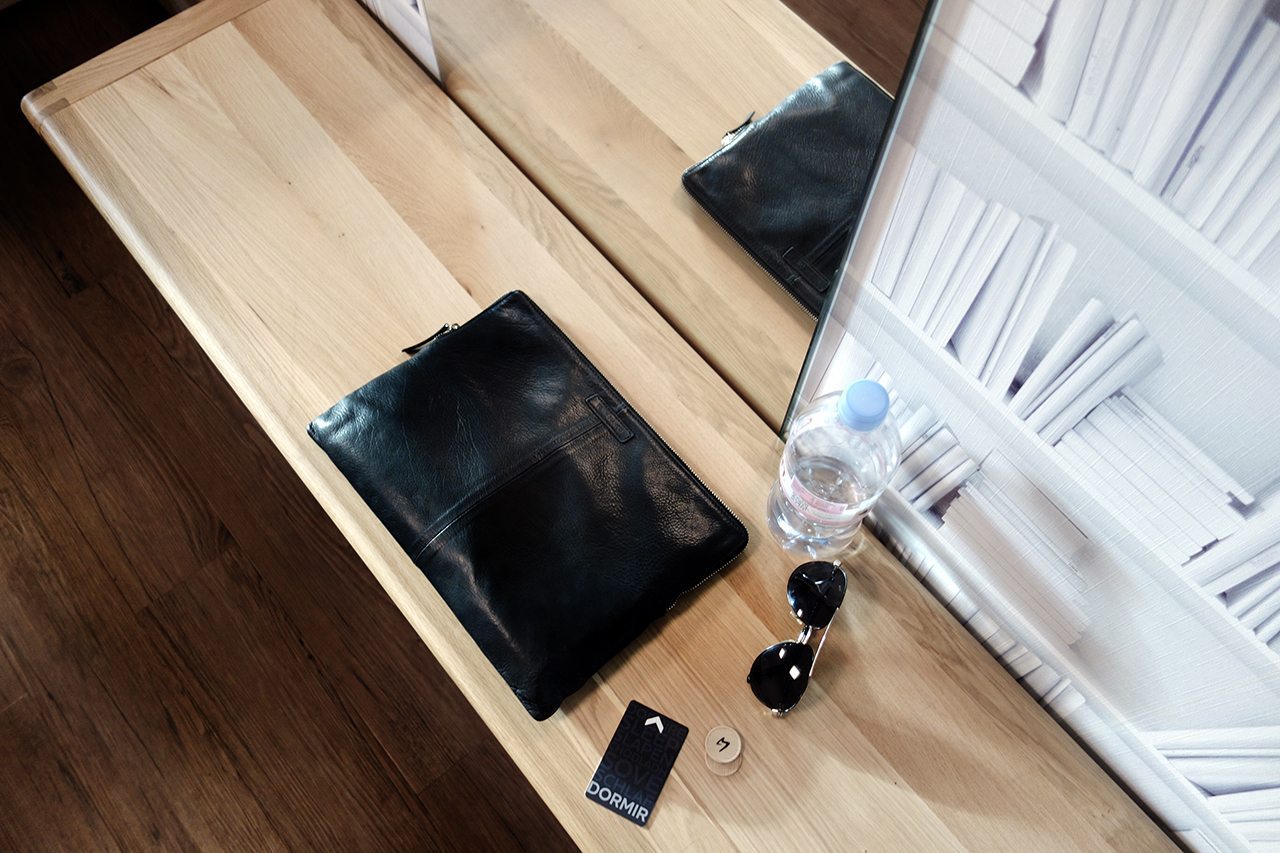 Then there are beautiful floating shelves with a full-length mirror (omg, so that's what I look like after six weeks of travelling 0_0) and a beautiful lush bed with a million pillows. Yay I can sleep diagonally again!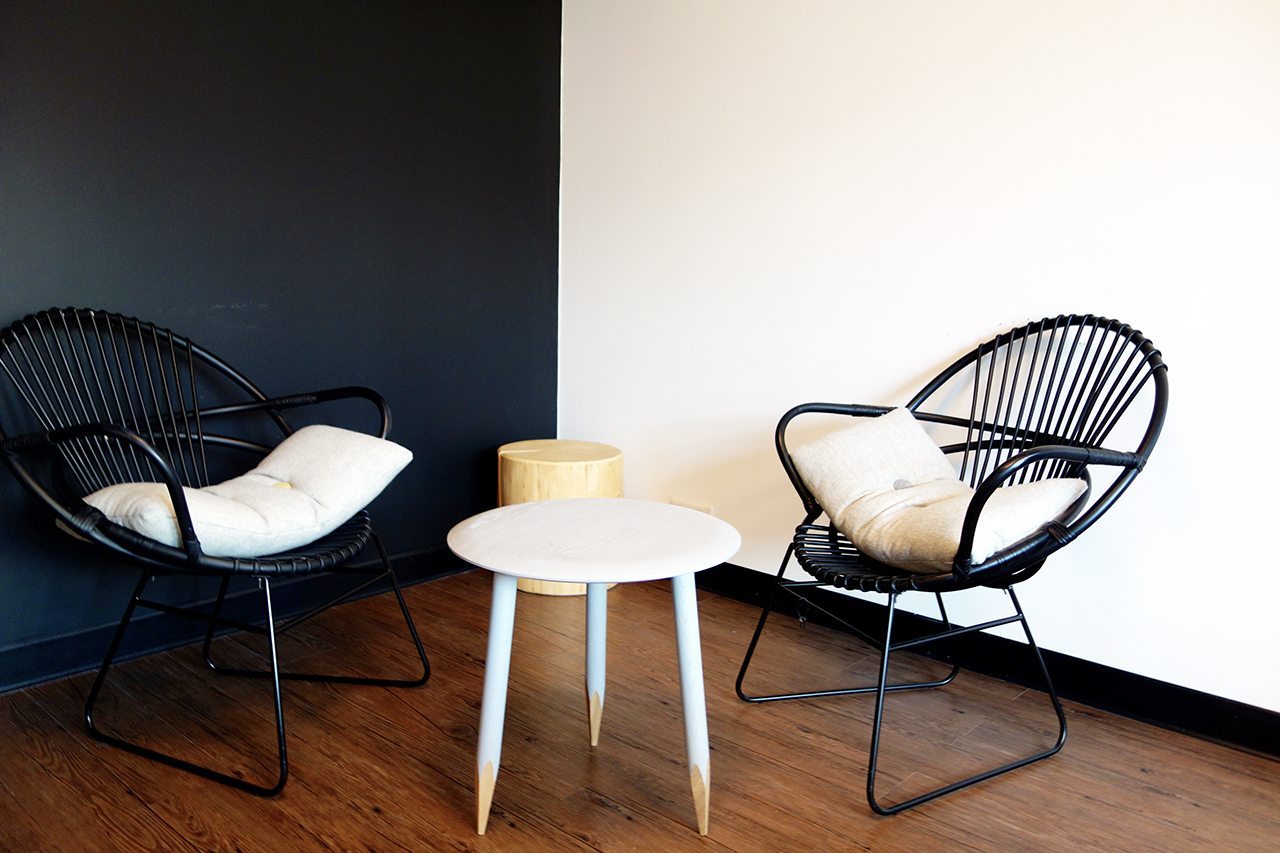 Of course the room is completed with a desk made from pipes, which connects to a hanging rail for clothes, a designer chill out area with a tree stump table, as well as a beautiful view of the Sacré-Cœur (Basillica of the Sacred Heart of Paris), which is stunning at sunset.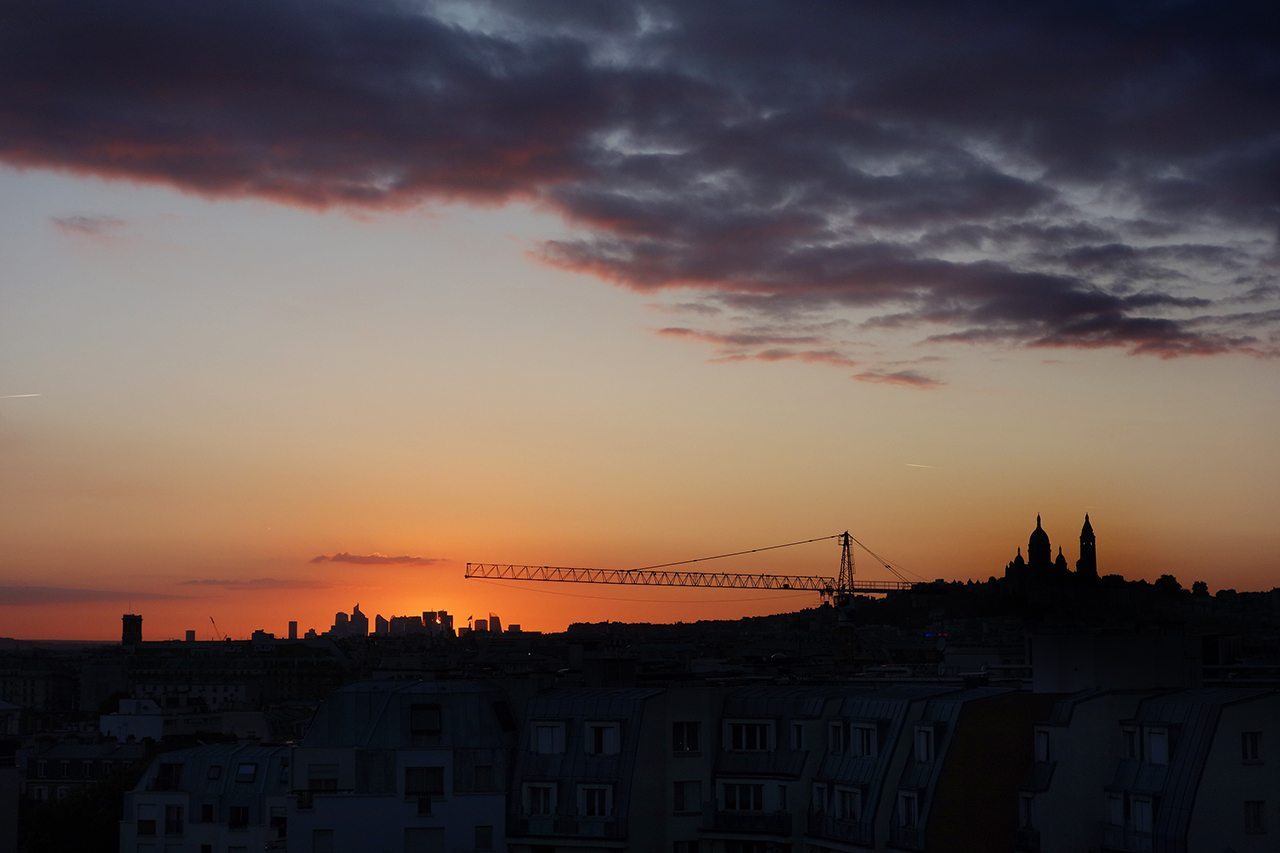 I must say, after in many crowded hostel rooms, it was very, very, very nice to have my own space.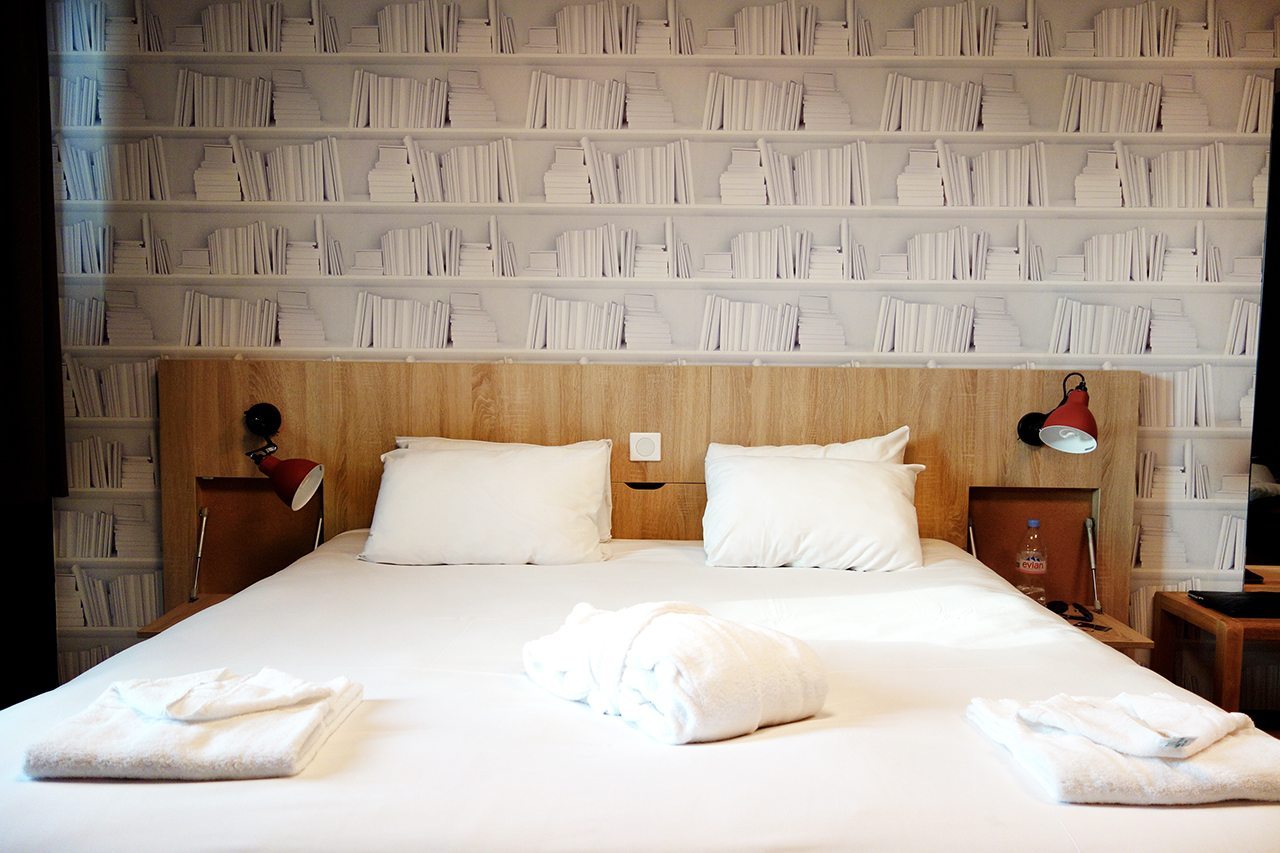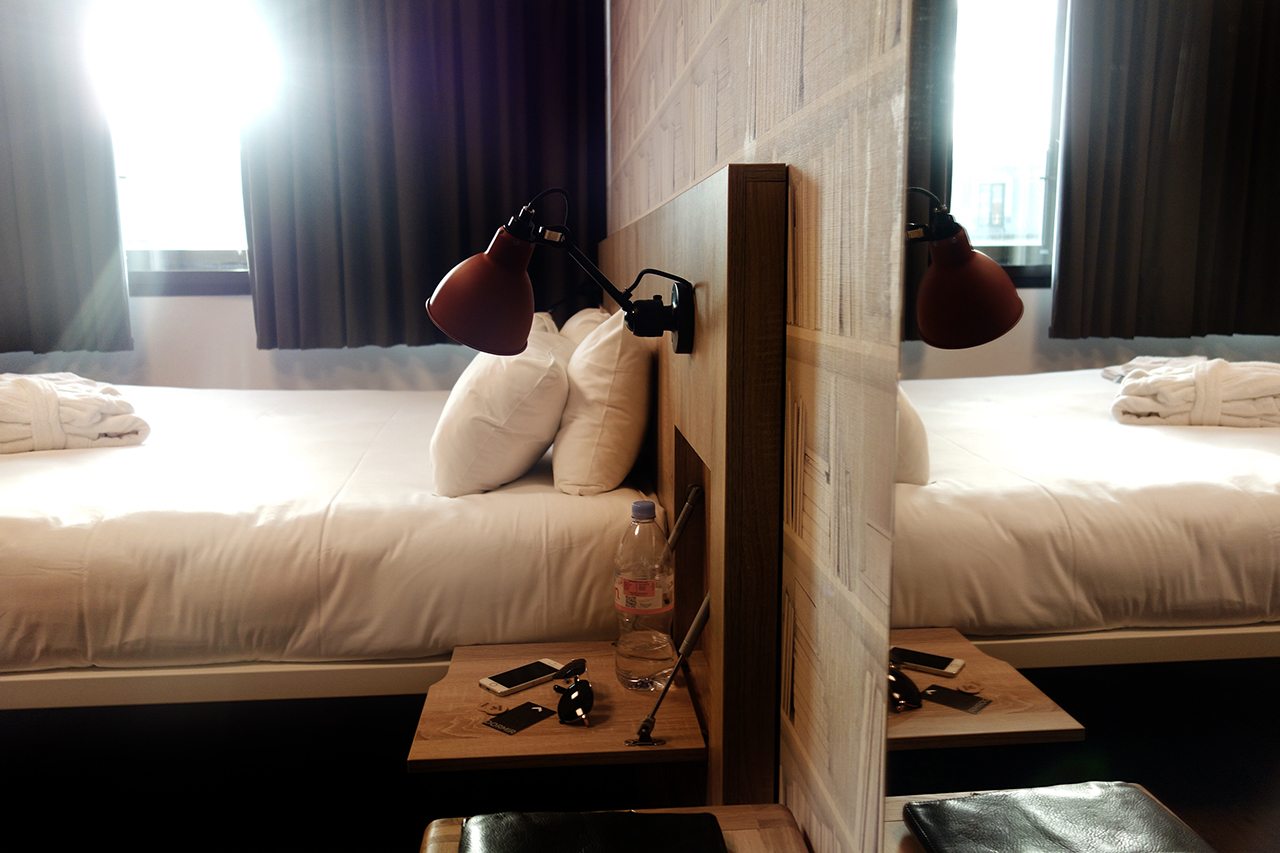 That said, the normal hostel rooms were very nice too and at about a quarter of the price of the private rooms they are very good value for money. The bunk beds have comfy mattresses, power for devices behind the head (so I can text in bed!) and large boxes underneath to securely store your stuff. Each room has its own large ensuite with multiple toilets and showers and again a full-length mirror.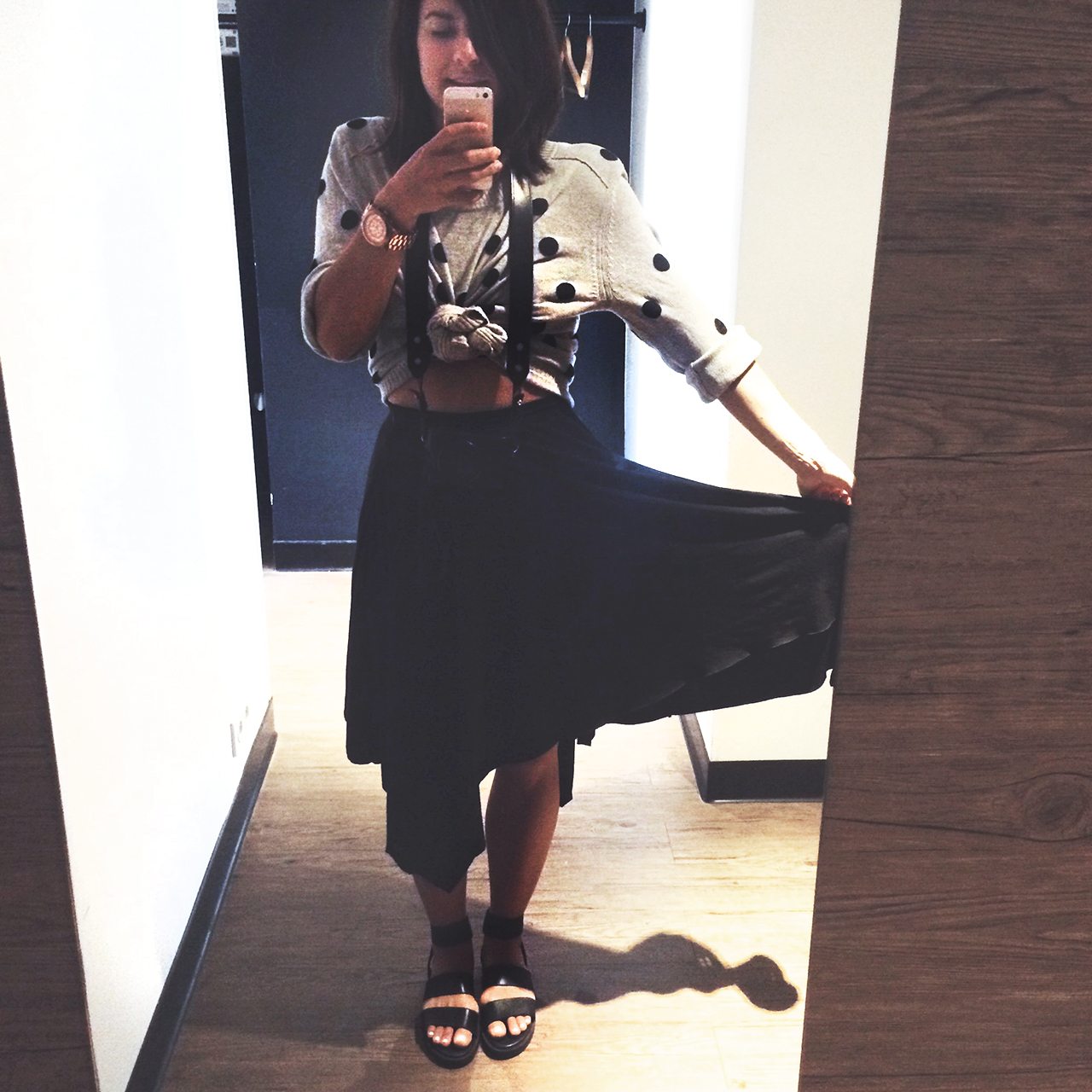 I won't lie, it wasn't as luxurious as having a private room (a VERY annoying American couple decided 1am was a great time to come in, turn on the lights, and have a long chat) but as far as hostel rooms go, it was clean, modern, safe, had all the amenities you need and miles above your average hostel.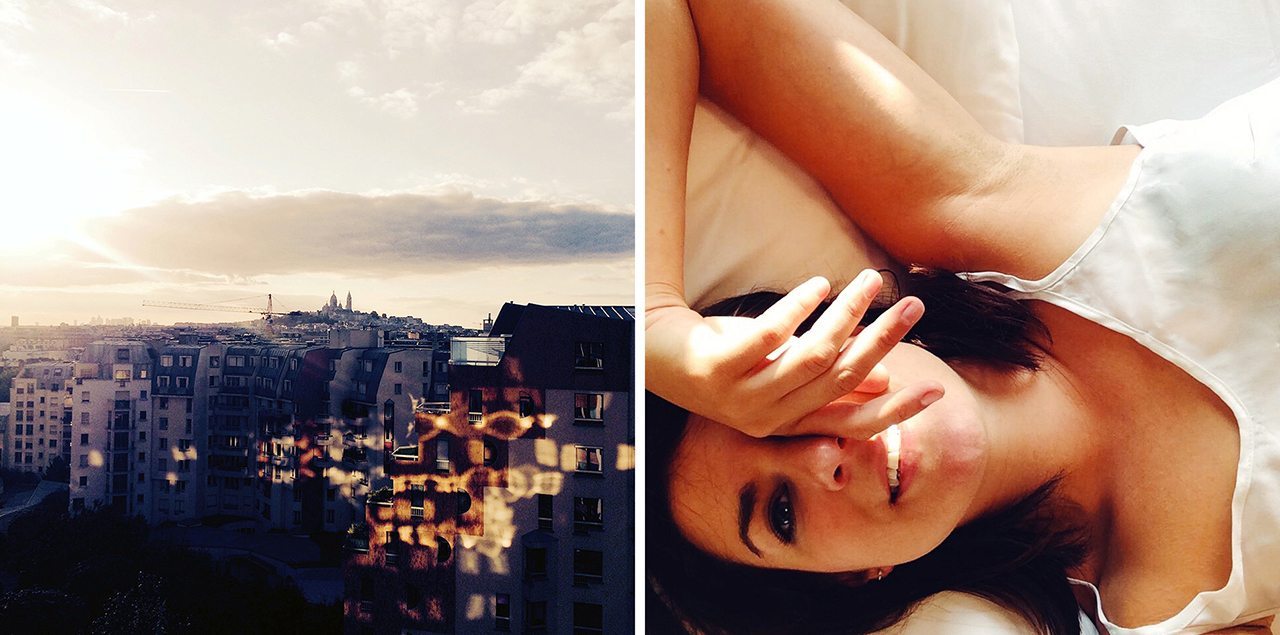 Downstairs they have a information / concierge desk where the knowledgeable staff can get you just about anywhere – well worth asking as French websites aren't always in English, and when they are, they're not always user friendly. Save yourself hours of trying to do it yourself on your smart phone – they know everything.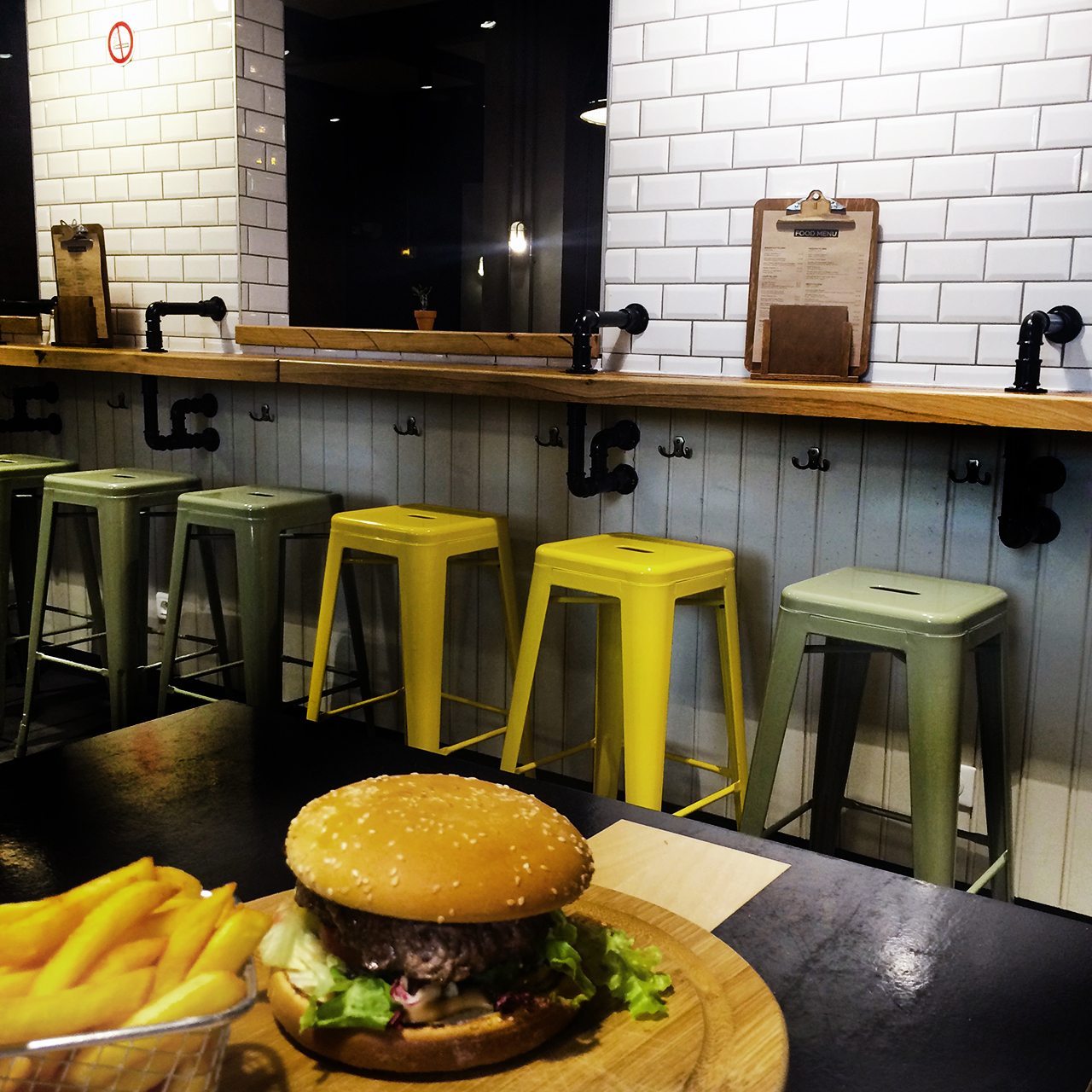 Then they have a very cool gourmet café where they serve delicious hamburgers and other meals for between €5-€13. There is a buffet breakfast option for around €5 where you can get as much eggs, ham, cheese, bread, muesli, juice, coffee etc. as you like.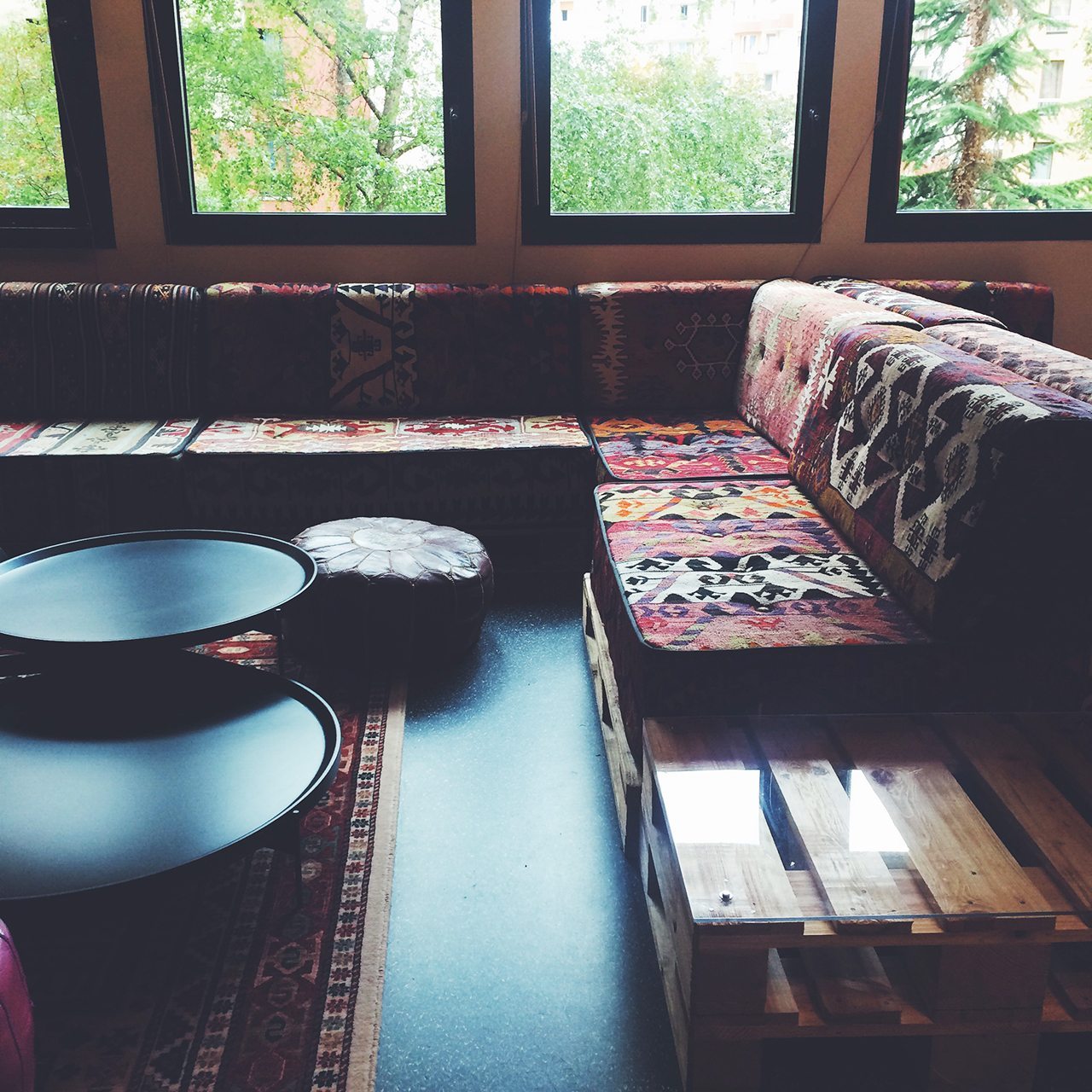 Above the café is a beautiful cozy chill out area.
Below the café is also a bar, where they have cool events nearly every night.
On top of the building is a rooftop bar, with drinks and stunning views of the city.
Didn't I tell you they have everything?
In terms of location they are a short walk away from the subway so you can get to the main attractions such as Musee du Louvre, Palace of Versailles & Eiffel Tower. I must say, the train system in France is excellent and very user friendly!
So that's where to stay.. next up.. CLEAN EATING & GREEN JUICES IN PARIS!