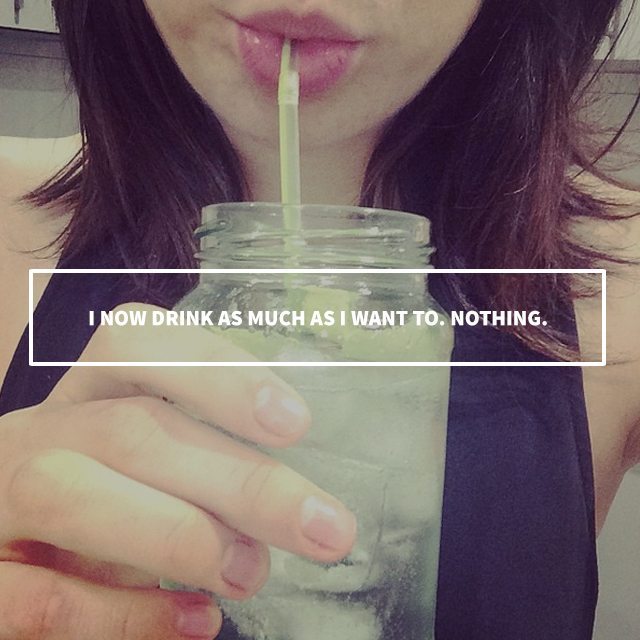 Yesterday I posted my journey on how I gave up the sauce. So how has it been so far? I'll give you a brief breakdown by month.
The first month was a blast
I was so high on life at what I had committed to that it just flew by. I did all the usual things like go out to dinner and parties and stuck to my mantra, 'no thanks, I don't drink'. At the end of the first month, it started to wear off. I knew I needed help to live the life I wanted without this Wine Witch over my head.
Month two was a month of inwardness
I read as many books on the subject that I could to get inspiration from people who had completed the same task. However, to be honest, a lot of the books out there were along the lines of "I needed to give it up else I would die, but I'm not happy about it". I didn't want to look at life so bleakly. I didn't just want to give up alcohol; I wanted to be BETTER off without it. So I tried a bit harder and found the book "Kick the Drink… Easily!" by Jason Vale. This was the pivotal point in my mindset against alcohol – he addressed every argument you or anyone else could ever have in your head about the subject and how to mind hack yourself out if it. In fact, he was so good at it that you kind of felt like a bit of a chump for ever drinking in the first place, it was that easy. After reading this, I knew I had found my way to succeed at this and live a better life for it.
The third month, I have to say was BORING
I was so so so so booooored. I had made this decision about my life, and there was no way back, however, I was yet to find out what was next. There was a big part of my life that I no longer wanted to live, but I didn't have anything else yet. This was the month I started doing yoga, meditating and reading a lot of books on Buddhism. Saturday morning at 9 o'clock was always yoga – how amazing is that! Me, waking up on Saturday, no hungover, to be at yoga at 9am. Wow.
At the start, although I loved what all that meant, I was actually quite sad. A lot of the things I had avoided thinking and feeling about came up during yoga and mediation. After class one day I was in the city and I burst into tears. I was thinking, WTF I'm not sad. But as they say, the body stores emotions and they come up during yoga. Yes they did. So what did I do? I let myself feel. If I was sad, I let myself feel sad. If I was bored, I let myself feel bored. This was a month of reflection. I discovered first hand, that emotions always pass.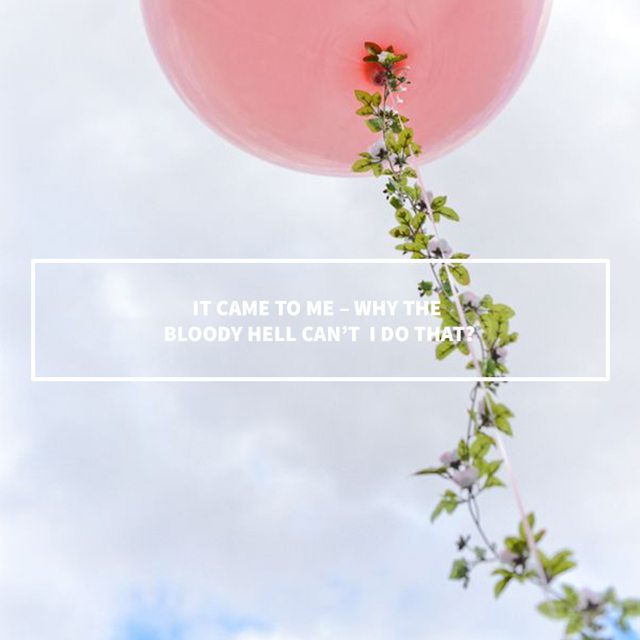 The fourth month, was my epiphany month
Eleanor Ozich, who I used to play dolls with when I was five, started a blog 3 years along the journey she was on of healing her daughter's extreme eczema. After posting recipes on Facebook, her friends convinced her to start Petite Kitchen. 18 later she has written a cook book, produce a calendar, and has lucrative deals writing articles in New Zealand's national newspaper, The News Zealand herald and has recently opened a very hip café in Auckland's Kingsland called 'Mondays". After reading an interview on her in while walking across the business park coming back from lunch at Top Paddock, I literally stopped in the middle of the grass strip riveted by her story. It came to me – why the bloody hell can't I do that? That night I registered www.theunimpossibles.com and started what you are reading today.
The last two months have been a whirlwind
Writing 6-7 articles a week while continue to progress at my day job as an Online Operations Manager isn't always easy. After working 40 hours at week at work, I come home to another 20-40 hours of work at home. Sometimes the washing and housework doesn't get done and all I can be bothered making for dinner is eggs on toast.
See Also
I'm not complaining though – I love every bit of it. It's my choice. I decided this. I am very lucky to be privileged enough to have the space in my life that affords me the luxury of time to work on this. I am not wasting this opportunity. I am very clear in what I want to do now, and I'm no longer a slave to the Wine Witch that keeps me zombie out on the couch wasting time. Alcohol is no longer is my head – I am too busy. Occasionally when we are out eating or whatever, I'm almost surprised when they hand me a wine list. That's just me though – I think everyone can read my mind.
So what's next? Well I can't predict the future, but I am quietly confident I can continue this path. In the last 6 months I have changed my mind, my body and my life. I have taken this journey and I am learning to live in the present.
Hard work has produced a blog I can be proud of. It's a documentation of all the things I was already doing in my life anyways – but now more than my friends can experience it. 1000 people are actively engaged in what I am sharing. And with a bit of work, that could be 10k, 20k, 200k – you never know!
What I do know, is that this would have never happened by just hoping. It happened by doing. Big things start all the same way – you just have to start.