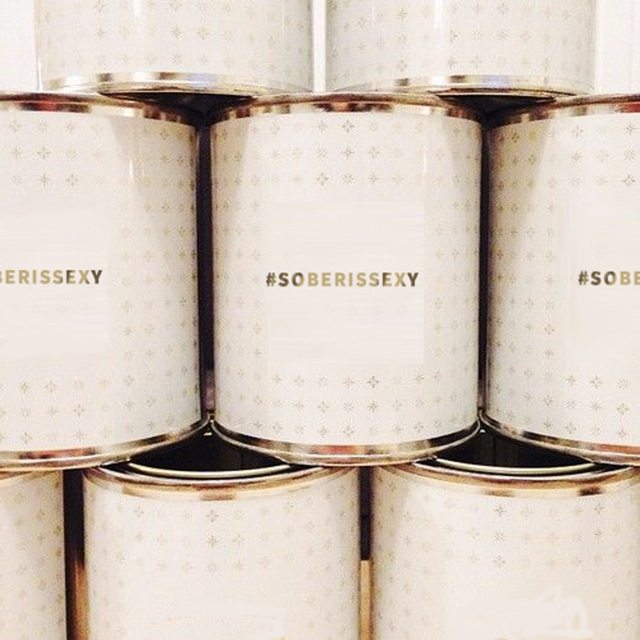 This week marked two milestones in my life:
The 6 month anniversary of my sobriety
Reaching the first 1000 Instagram followers of The Unimpossibles
These may not seem like big achievements to most people. No one is paying me a bonus, or congratulating me in the street. However, for me personally this is big progress.
[left]I officially decided to stop drinking 6 months ago after trying for about 3 years to cut down. I was a bit successful with that here and there, but basically I got bored of having to think about it. I first considered not drinking after reading an article in Mindfood magazine on the way to the airport 3 years ago. It was a blunt article that got me to seriously challenge any internal notions of what one drink really looks like (around 100ml – not much) and how much it affects the human body. While I was not at a point where I was waking up and having a drink,[/left] [right] I usually solved the day's problems with at least a glass – if I'm honest more on the side of 2. Some nights, if I wanted to YOLO, I would share a whole bottle with my other half. In my head it was an accepted viewpoint that as you got older, you were allowed to drink more. Sex in the City taught me it was impossible to be successful without alcohol – what would you do at a work function without it? I got to a point pretty quickly where I knew I wanted a drink not just for fun, but because I was starting to rely on it to soothe my emotions.[/right]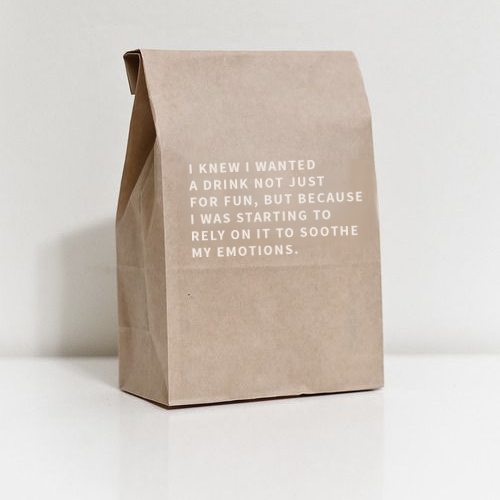 I started cutting down like a lot of people do by putting rules and restrictions around my drinking. Only 1 on a weeknight (a large one), only a bottle max on weekend (except if I want espresso martinis) and absolutely take some break days (unless I'm super busy!). Often I would stick to them. Often I would break them.
I wanted to seek out why I was drawn to alcohol and what it was doing for me. After much research about the optimal way forward, I decided I wanted to use the approach of doing more things that were good for me, rather than focusing on stopping the bad. So I sought a hypnotherapist (Jane Burns) that specialized in addiction.
After 1 session, I committed to taking a month off alcohol. I did it. This was big news for me.
The issue though was, as the end of the month approached, I couldn't wait to go back to drinking. Even though it felt great, I figured I was fixed and could maintain this new approach and stick to my rules.
So I finished my month of sobriety, and then had a drink to celebrate. Yeah… I don't know how that works either.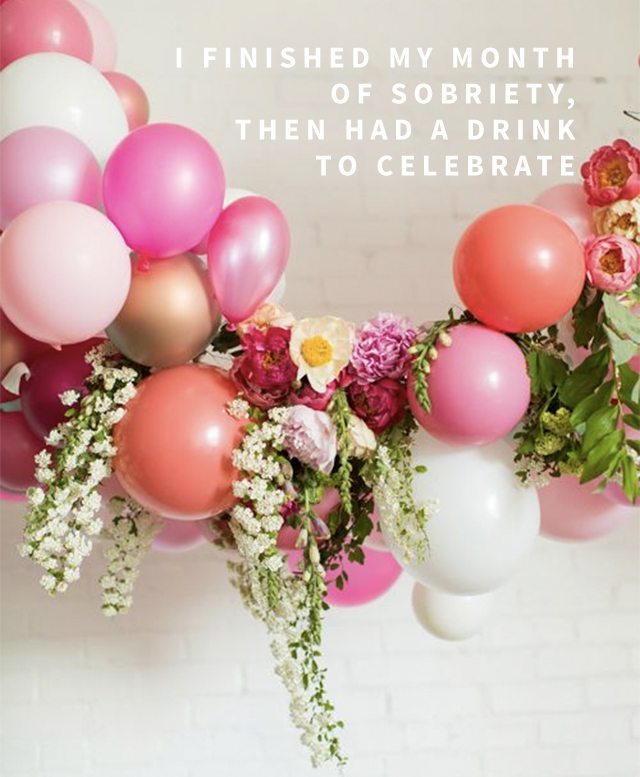 During all of this, I noticed I had issues that I thought had nothing to do with drinking. I was irritable, often moody, frustration and anger were common feelings in my life. Physically I struggled with my weight, my skin, hormones and other bits and bobs. I didn't realize at the time how alcohol contributed to this, and I thought the mental aspects were all emotional development challenges (they were to some extent) and the physical issues were due to getting older or whatever. Looking back, they were very interlinked.
Along my journey, nearly two years ago, I discovered Dr Libby. Shortly after I read her first book, I knew at some point in the future I would give up alcohol completely. But not yet. The Wine Witch in me didn't want to know that truth yet.
[left]In one of Dr. Libby's books, she suggested reading Tony Robbins. My opinion of this guy was formed from his old bad cheesy 90's infomercials. Not good. However, since my new hero was singing his praises, I opened up my mind to read his 2nd book, Awaken the Giant Within. Now, because the book was written in 1991, there is a lot of cheesy American-dream-go-get-them elements, however the overall message was total life changing inspiration. The main thing I took away however, was his attitude towards success and drinking. Drinking just was not a factor in his life. His mother was an abusive drunk who kick him out of home at the [/left] [right]age of 17, so he had a deep aversion to all things relating to alcohol. To turn his life around, he sought out every single pillar he could find for success and went about implementing it within his life. As you know, it worked because he was a millionaire by 24, now reportedly earing 30 million dollars a year. One message throughout the book was that he was dead set adamant that drugs and alcohol have no picture in his life and is a detriment to any success. Here was a guy, who regularly hung out with celebrities and had everything the world can offer, and was successfully increasing his profile and propelling his life forward, without alcohol.[/right]
It was one thing having Dr. Libby as a role model, who has 15 years of nutritional education and has made a living out of being healthy saying you can be successful without alcohol, but having an entrepreneur in big business, living in the fast lane, going against the traditional view of work hard and play hard, thriving and beating them all as an example,  I knew that one day that too would be my path. But not yet… there was still some work I needed to do.
See Also
It took another one and a half years with 3 detox months scattered in there (including December, the most alcohol heavy month of the year) for me to finally feel powerful enough to give up alcohol forever. It's like I needed to build up the confidence inside to know that I could do it.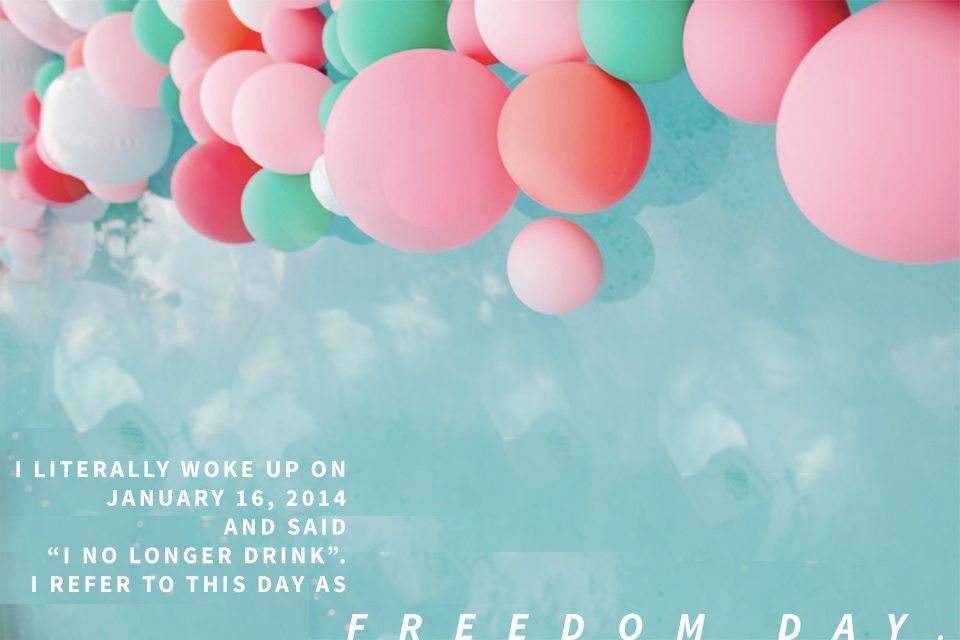 So after a trip to Tasmania during January where we visited some of the most beautiful vineyards, tasting some of Australia's finest wines, I knew it was time. I don't know what changed, but I literally woke up on January 16, 2014 and said "I no longer drink". I refer to this day as freedom day. Coincidently this was just after we moved house so it was like a fresh start. Being out of the city I didn't have any associations with home and alcohol. I'm sure I could of done it without it, but it definitely helped.
So that as 6 months ago and I can happily say: I now drink as much as I want to. Nothing.
None of this deprivation one day at a time for the rest of my life Alcoholics Anonymous crap – I drink as much as I want – but the need/want to drink has gone.