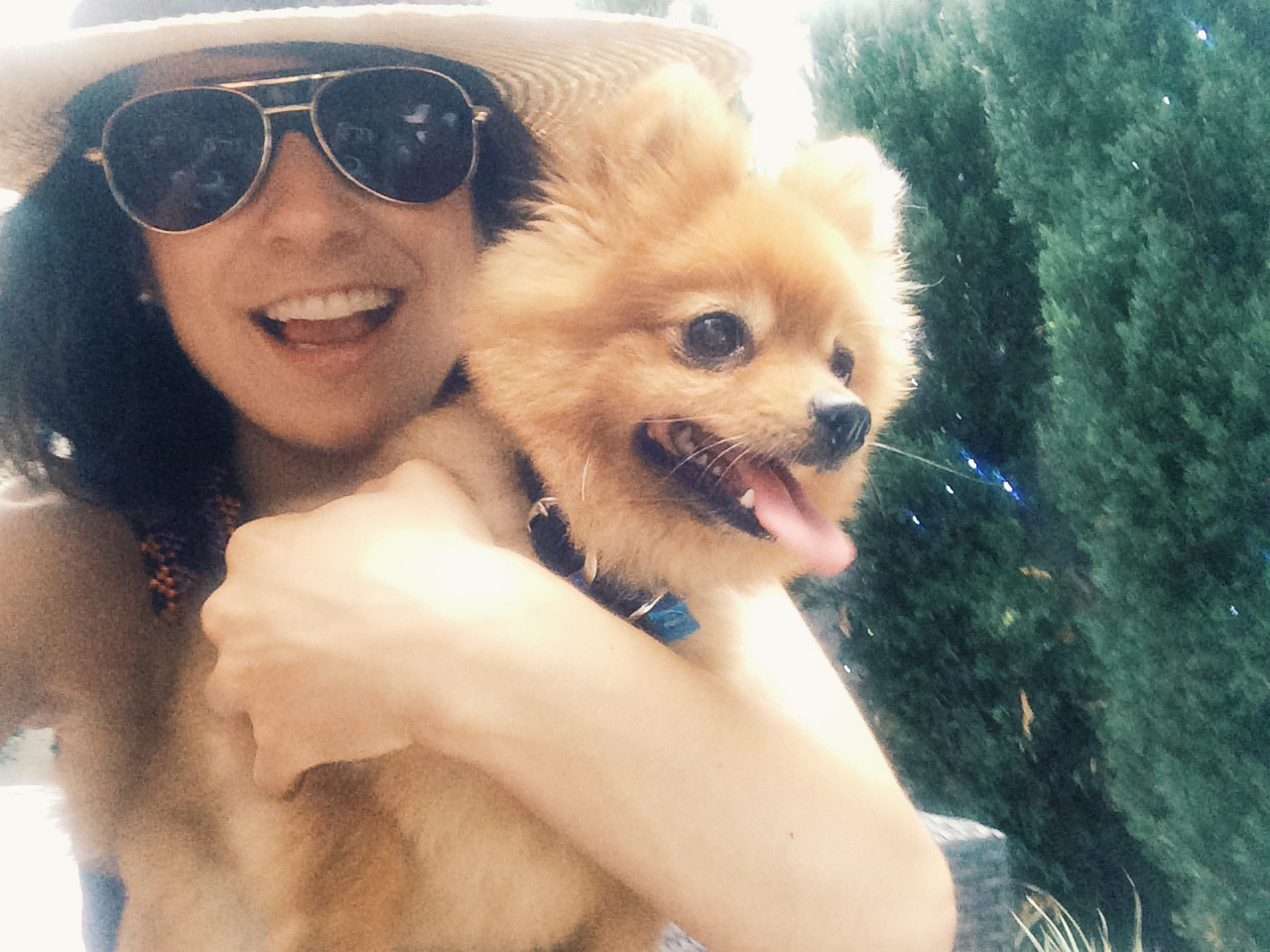 As I write this, I am on a plane to NZ. It has been approximately one week being back at work since my adventure to Sydney. Of that week of work… I was in the office for only three days. Oops. I just can't deal with errythang right now. Girl got things on her mind.
So, a bit of background. At the time of writing the first draft for this, it has been approximately one month and three days since ending my 11 ½ year relationship with my now ex-boyfriend. Life was very nice one month and three days ago, but for some reason I felt it wasn't enough. It is the hardest thing to articulate, which is why I often don't – ironically there is something to be said about silence. Alas, here is a brief and not an all-encompassing explanation. Our nice life included many things such as; a beautiful brand new (rented) house in Richmond (complete with a lovely couch and outdoor area), two kittens, well paying jobs, many mutual friends, a plethora of cute dates of eating out at fine restaurants and generally doing sweet things such as riding bikes together and bulk watching entire seasons of episodes on aforementioned couch. We rarely argued, we always told each other everything and also regularly expressed that life was amazingly great together and how lucky we were to have each other. Pretty nice huh? Well it definitely was, which is why it was so hard to face the honest reality that life was also quite safe, boring and that we were both holding each other back from developing into the people we wanted to be. We often bailed on friends, avoided doing new things and perhaps we had just become best friends cohabitating in a beautifully furnished inner-city suburban concrete box. One day I confided to a friend that I had such feelings, to which she replied "why don't you sit on it for a month and see how you feel then." My instant and unfiltered response in my head was "another month? I can't wait another day." Ergo, here I am.
Even though I was the catalyst for this change, it doesn't mean ending it was easy and that I didn't mourn the loss of the most important relationship I have ever had, as well as the end of a life I had spent a painstakingly patient amount of time building. Come December 23rd, I was itching to run away from the mess generated from when I wrecking-balled a life that once was.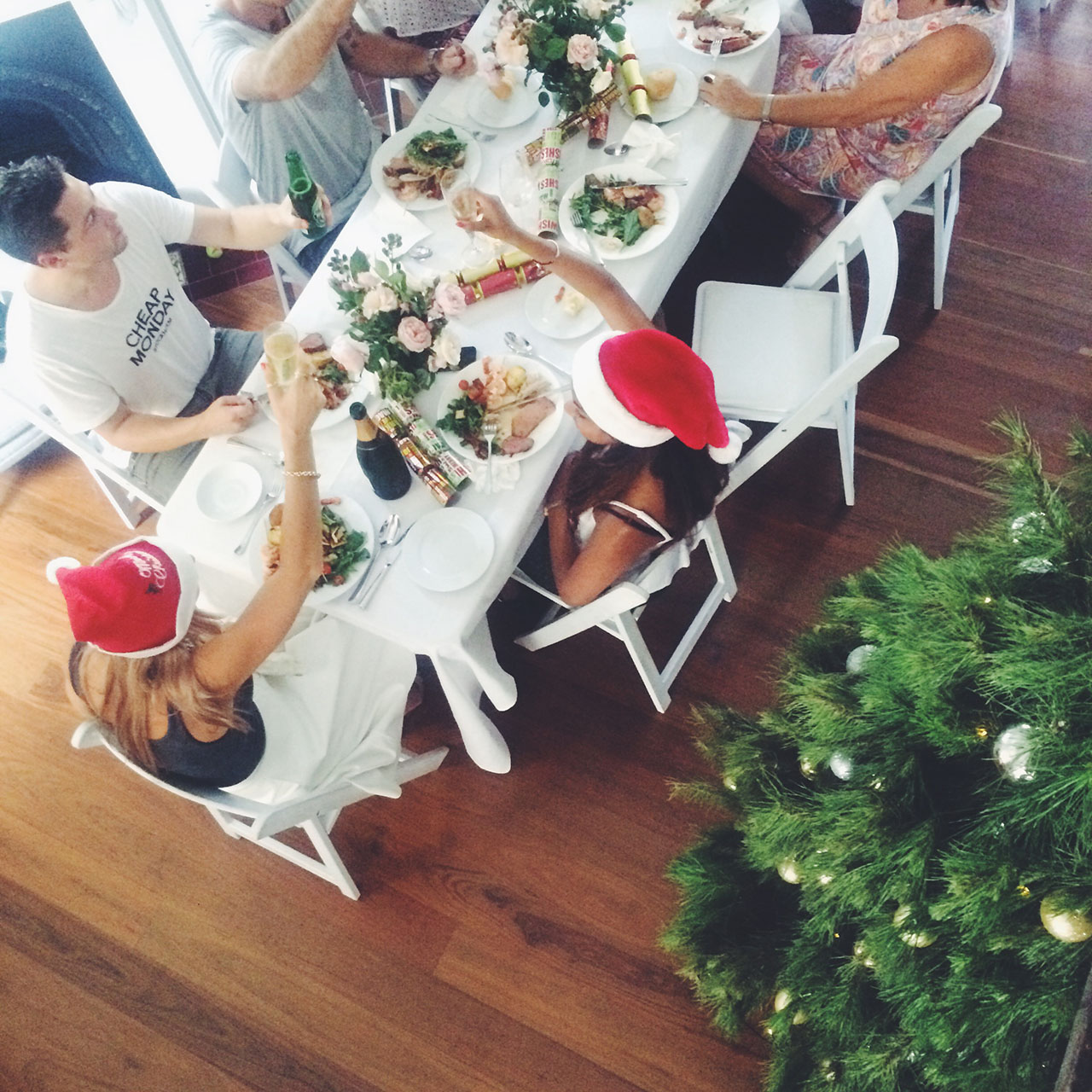 My trip to Sydney wasn't spontaneous. Originally it was a romantic holiday built for two to the Blue Mountains. We had booked our flights for Christmas Day on the logic that it would be cheaper, and who cares that we were flying on Christmas because we had no family in Melbourne anyway and we would be happy as long as we together. Fuuuuck. During the week following the breakup I had contemplated cancelling the flight – toying with the idea of doing a road trip instead or rage quitting on the holiday altogether. I immensely loved the idea of hitting the road but no one was keen to come with me on the 9 ½ hour (but really it took me 12 hours!) journey and it was far cheaper to adjust my flight. Simultaneously, a friend invited me to a Christmas Day lunch, which was going to be "totally Instagrammable." Fiiiiinne. You got me… so $140 later, I had abracadabra-ed my afternoon flight into a 7am one and retired the road trip fantasy for another day.
I am a total believer that things happen for a reason, and that when something is meant to be; the whole world conspires against you to make it happen (thanks The Alchemist for the plagiarism). When a Renault Clio was offered to me on a two-week loaner two days before I was meant to fly, I was in no position to argue. Destiny was telling me to do this road trip, even if it was alone.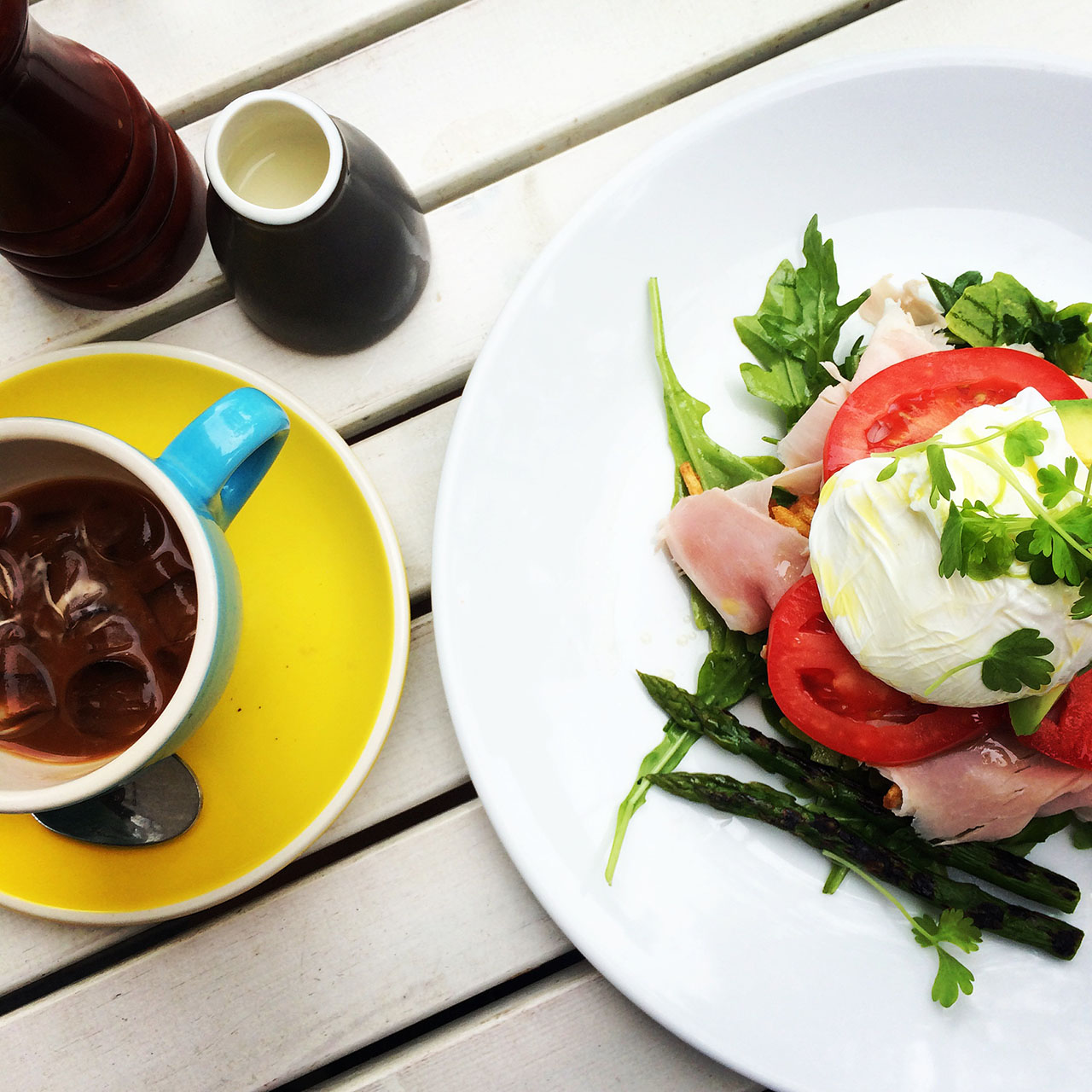 My friends tried all sorts of things to tell me it was a bad idea; "the roads are dangerous," "it'll be boring – it's nine hours of nothingness," "you'll fall asleep and die." Because I'm pretty stubborn by nature I ignored them all – besides, things like this don't get offered twice.
The drive was quite possibly one of the most profound experiences of my life. It literally put 877kms of distance between my obliterated life and myself. The never ending road to NSW was basically white noise which gave me the mental freedom to start deconstructing the situation which was – without anything else but the hypnotic rhythm of the road, my soul could start to find peace.
My friends weren't wrong – the road is quite repetitive. I'll give them that. However, I personally found great beauty in the idyllic scenery that the creators of the Hume bothered it put in (or not bulldoze down?!). Additionally, there is something absolutely amazing about driving at night through the country with nothing but the stars unadulterated by light pollution – excuse me while I have another moment. Somehow, the long stretch of time spent listening to Spotify and Serial was exactly the kind of meditation I needed.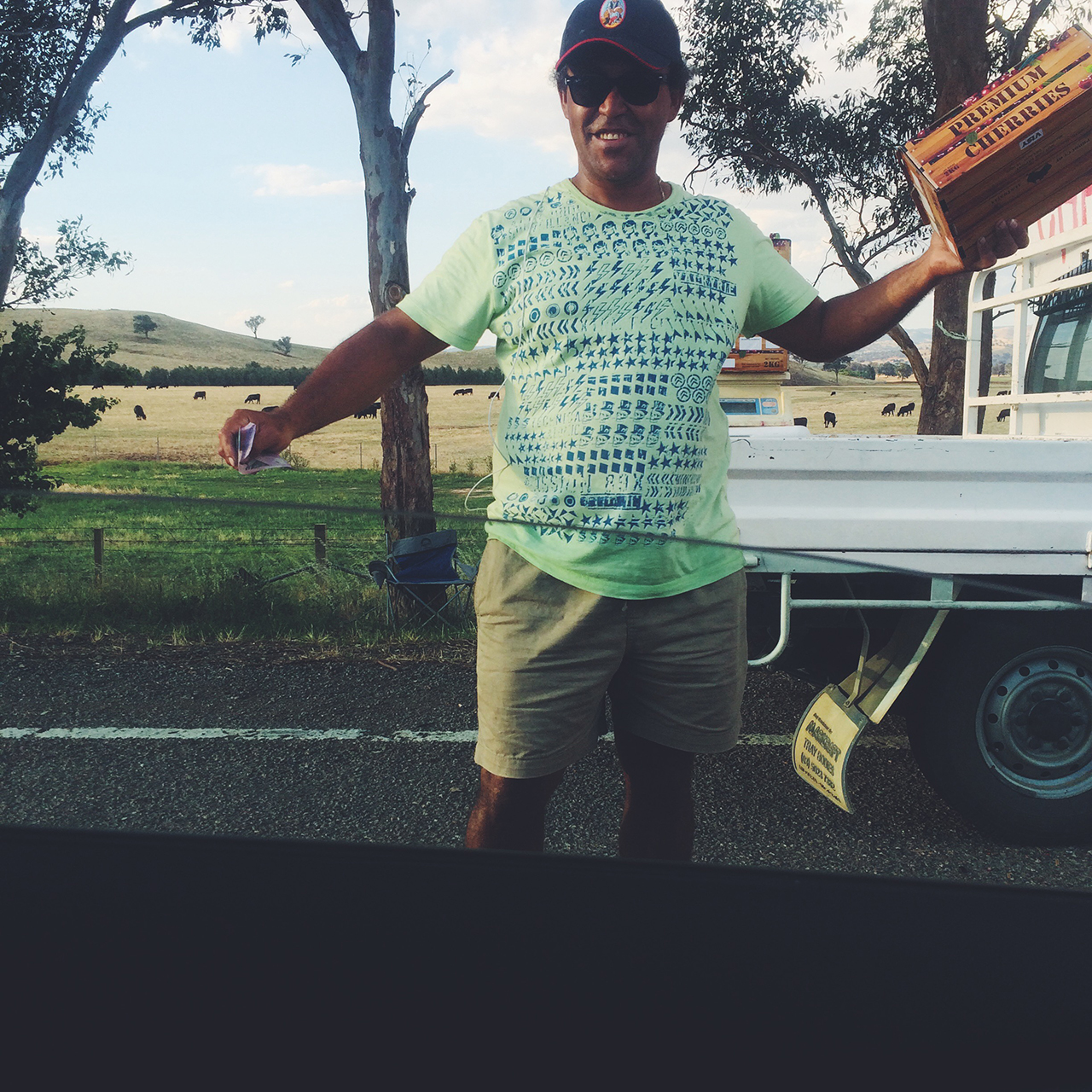 Further, those roads are long and repetitive and it is a really long drive. The previous night wasn't a great sleep due to my mind being a complete spaz on overdrive. But safety first! After two coffees, three Red Bulls, one No Dos, one terrible BK burger and one box of cherries picked up by the kindest man I have ever met, I arrived at my destination at 1am desperately seeking salvation in the form of a bed.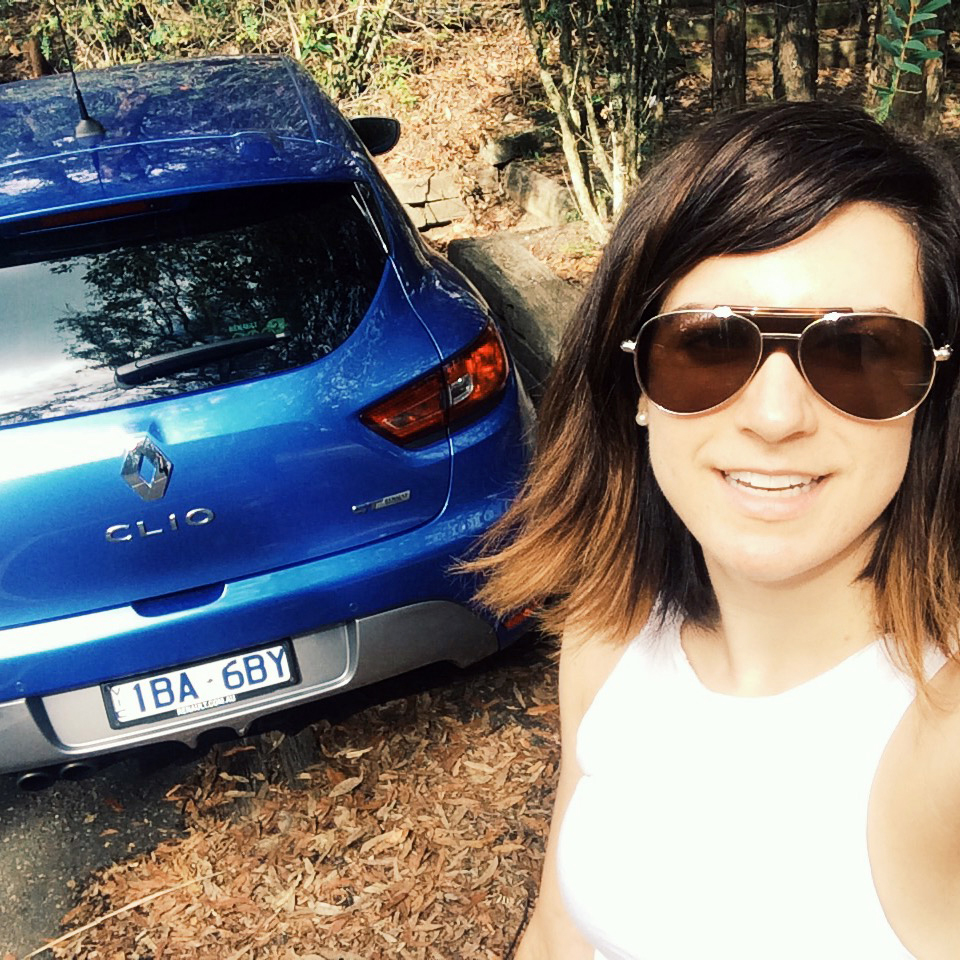 The only thing my friends got wrong were their claims that the roads are dangerous… the roads are pretty new, wide and deserted on Christmas Eve. Driving in the Clio was a dream. The comfy seats, iPhone connectivity, air-con and super efficient fuel system was all I needed to complete my journey with ease. This trip had nothing on venturing the single laned, mottled roads of New Zealand in my regular bogan-mobile.
So I got to Sydney, spent Christmas at my friend's and made new friends who I also saw later throughout the week – something I would never have done as a couple. Old me would of made friends for the day then retired at home in a coma on the couch. Nothing ventured, nothing gained.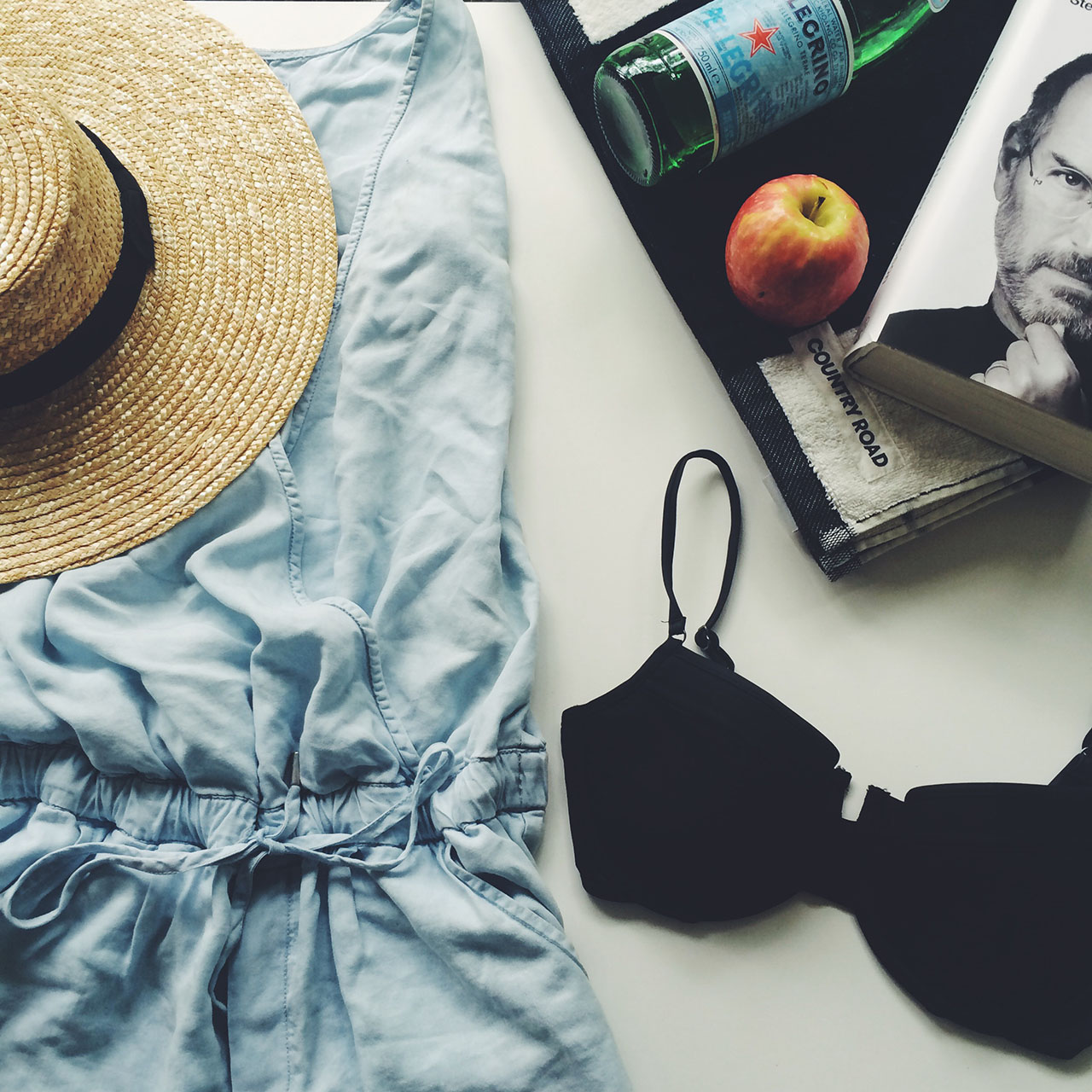 I'll admit, I broke a bit having to spend Boxing Day alone – after a day of taking myself out to breakfast, the beach and venturing solo, going to dinner alone for the first time proved problematic. With the only two real options being a crowded pub full of people having the time of their lives vs. a romantic Japanese restaurant occupied by extremely happy couples, I procrastinated deciding on dinner by choosing a scoop of Messina as my entree. This was a good life choice I feel. After walking up and down the Crown St strip three or four times, my Messina tub now empty, and too distressed to make any decision, I found a distraction in an open organic grocer. Here I thought, fuck it, I've done enough out alone for one day. So I found my happiness in a gourmet salmon quiche with the most incredible bottle of extra-hot hot sauce.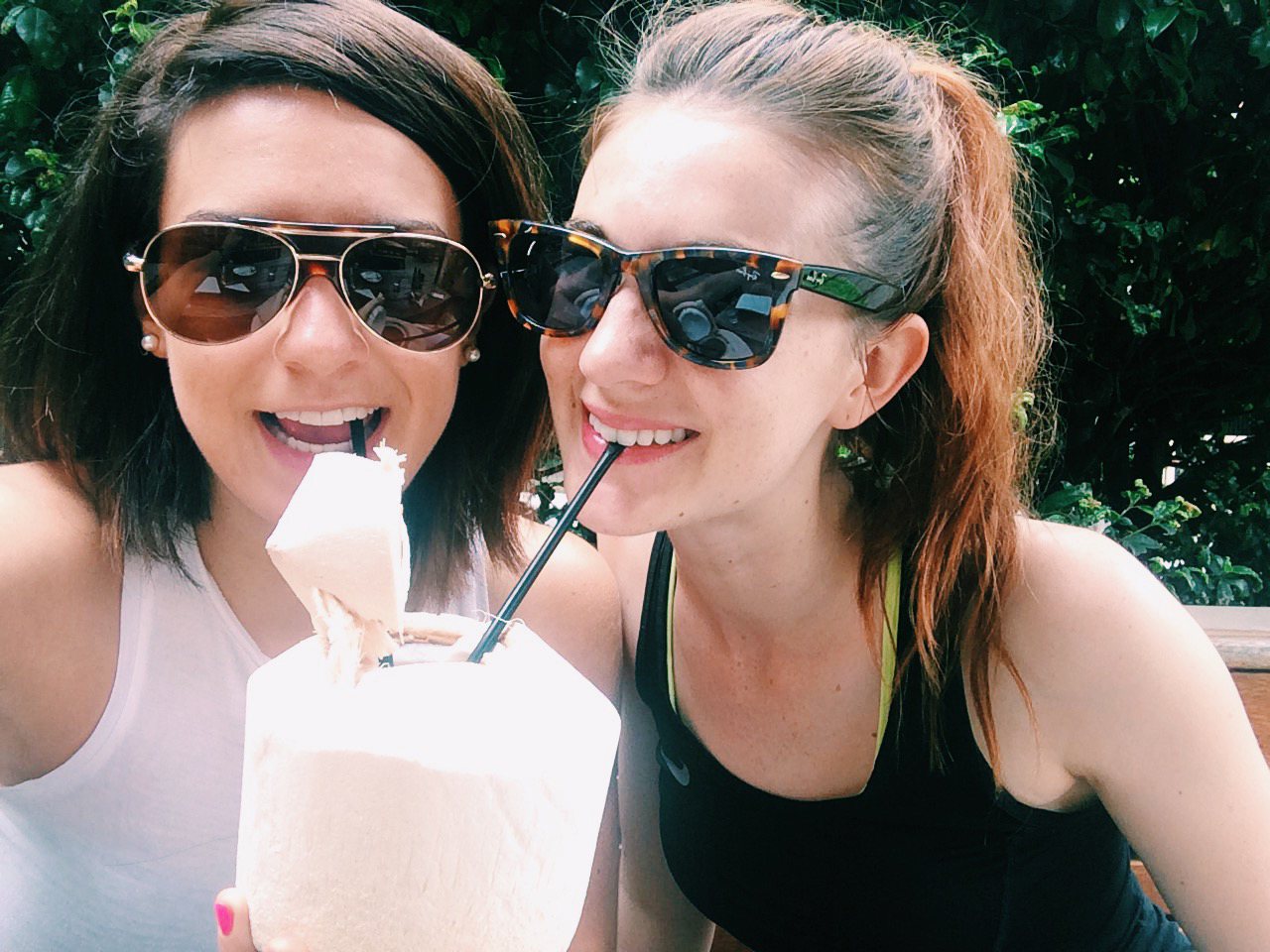 The loneliness soon passed (and so did the other negative feelings that bullied their way in) and the very next day my friend Emily joined me. The rest of the week was fun filled again; beaches, skinny dipping, parties, fruit, cafes, iced coffees, art museums, music festivals, D & Ms and long walks. The 10 days quickly ended and it was soon time to road trip home again – this time with Emily in tow. The head and heart were both on their way to being mended and I was ready to start dealing with all the boring practicalities that needed dealing with.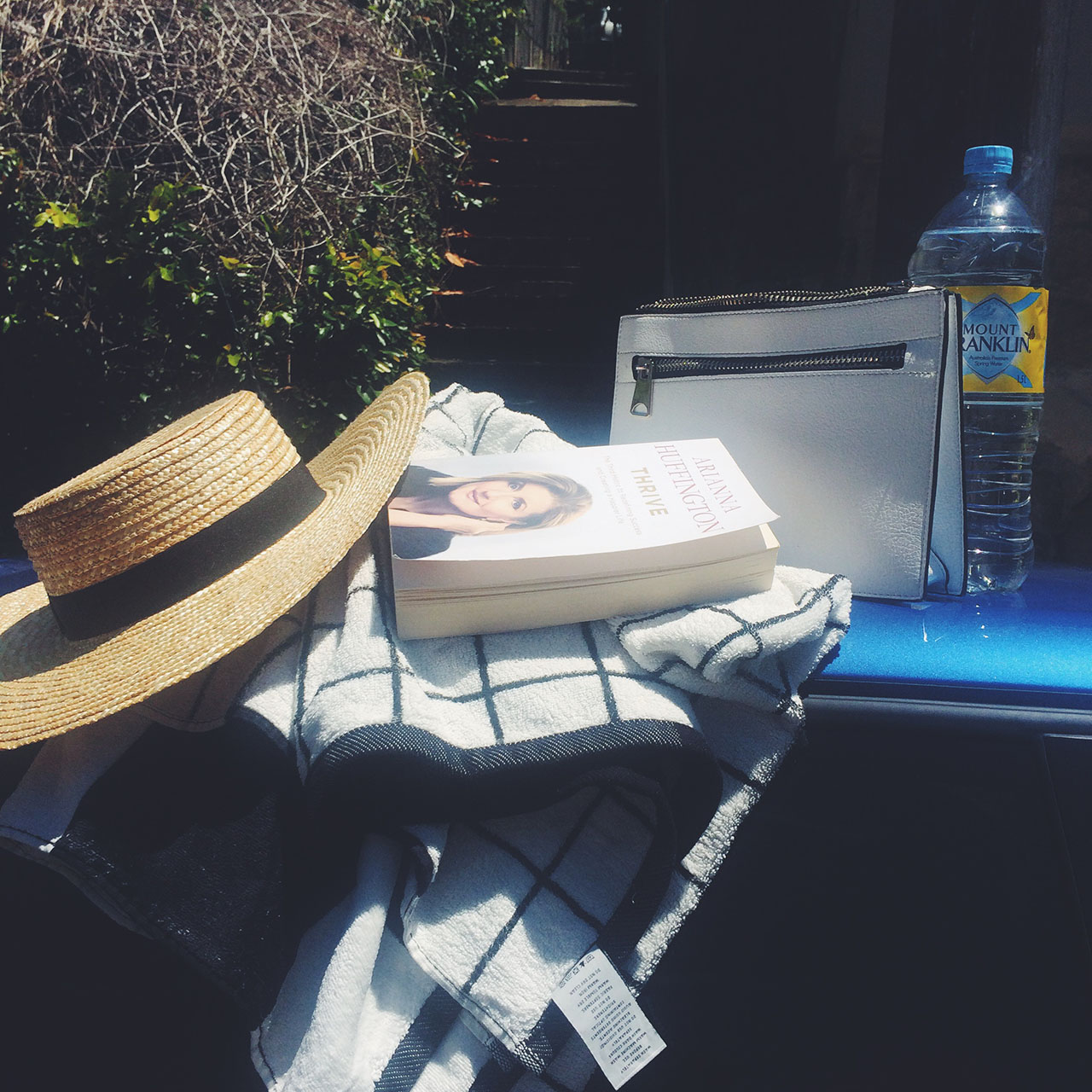 So what did I learn? Quite a bit! Here is a summary, in no particular order…
1. There was absolutely no way I could have gone to Sydney without a car.
Those Sydney roads are relentlessly confusing and convoluted. After becoming lost for about the one-billionth time going over the bridge, I said to myself "Why do you keep getting so lost? Why can't you just work out where you are going?!" – mind blown 0_o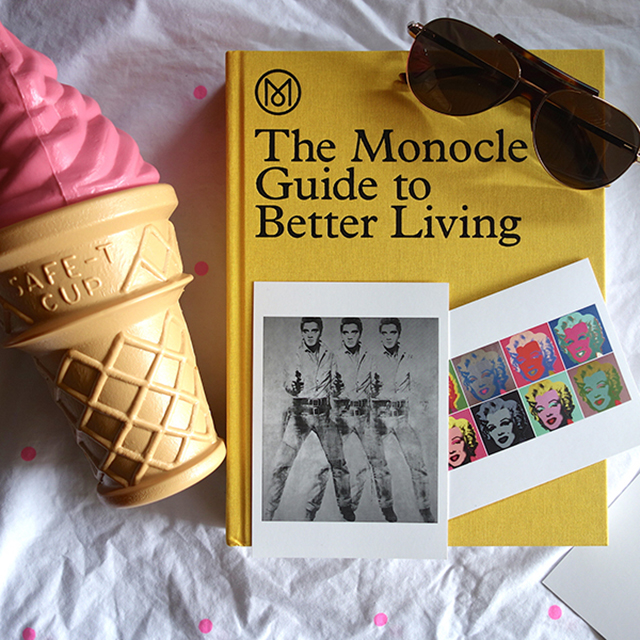 2. It's ok to be gentle with yourself.
If you don't feel like sleeping or eating then don't. Fuck it. It will just add unneeded pressure to an already stressful time – eating only fruit for an entire day (or week) is ok and completely necessary sometimes. Your body will tell you when it is hungry and tired – listen to it, it's pretty bossy. If you need to cry, then cry. If you don't wanna finish a book that started off interesting but ended up going nowhere, it's OK to chuck it off a balcony. If you want to purchase over priced kitsch items from the art museum's gift shop, then do so. You'll probably still feel like a tool, but at least you're a tool with new cool kitsch things from the art museum's gift shop.
3. Magic often happens when you least expect it. 
So let go and don't fret the uncertain future or try to force things to happen – get comfortable with the uncomfortable because that is where life happens. You have no way of knowing who you will meet and there is no way you are going to meet those people sulking at home.
4. Enjoy your new freedom.
You are free to do what you want, when you want how you want. You have a unique opportunity to create a life that you love and be the person you want to be. This includes changing your mind. You will probably do this often.
5. Sleeping in the middle of the bed spread eagle my new favourite guilty pleasure.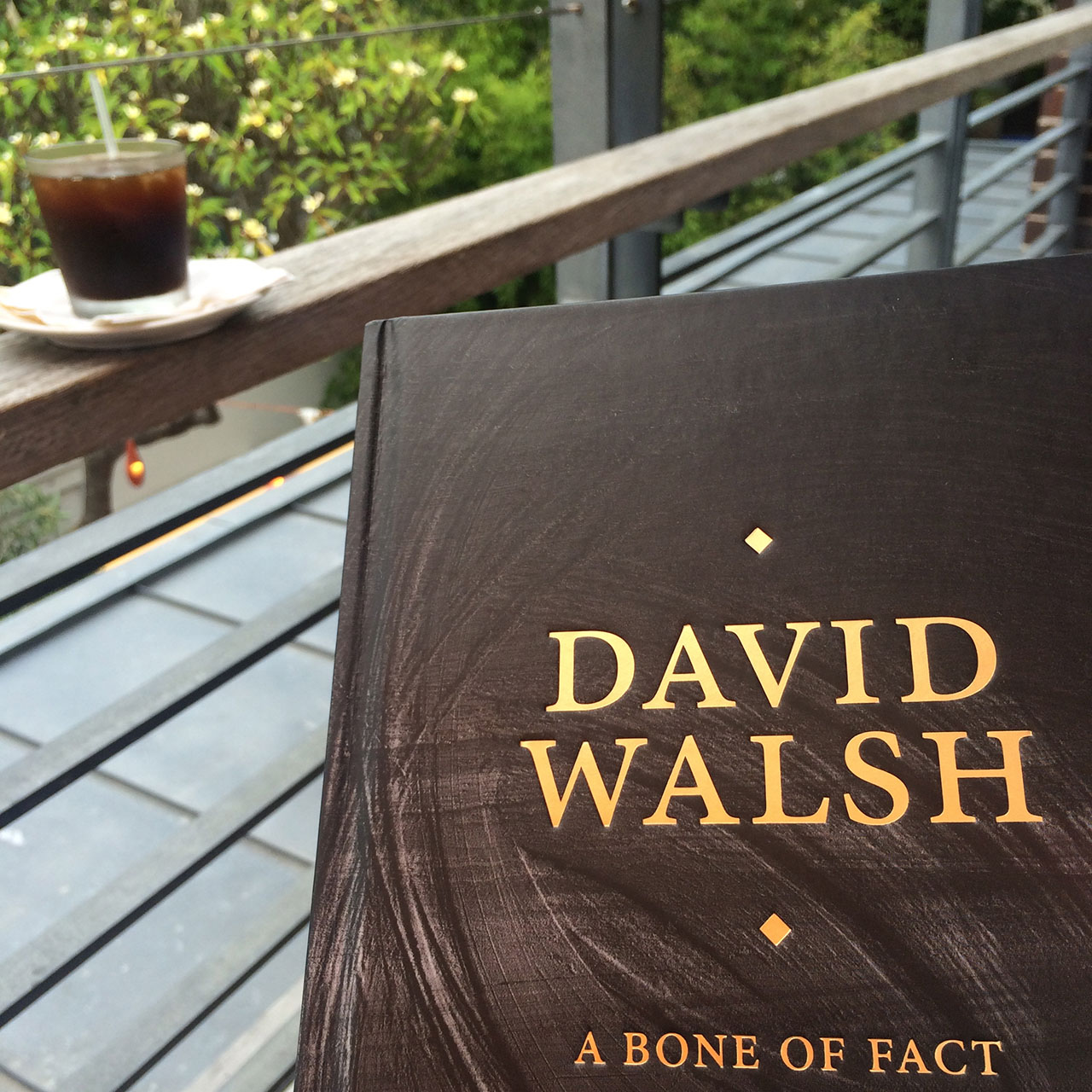 6. 'People overestimate the long-term effects of misfortune." 
As learnt in possibly my new favourite book ever, 'A Bone of Fact' by David Walsh, creator of MONA, devastation is never as unmanageable as one imagines. You can handle anything life throws at you and it actually isn't as bad as you might think – there is opportunity in the struggle and these are the best times for growth to happen.
7. It is possible to go out and meet people and do anything you want completely sober…
As also mentioned here, here and here. I am more determined than ever to continue this in #singlelyf. The more people tell me now is the time to start drinking again, the more I am determined to live it up sober style. As mentioned, I am stubborn. So far it is proving to continue to be the best decision I have ever made.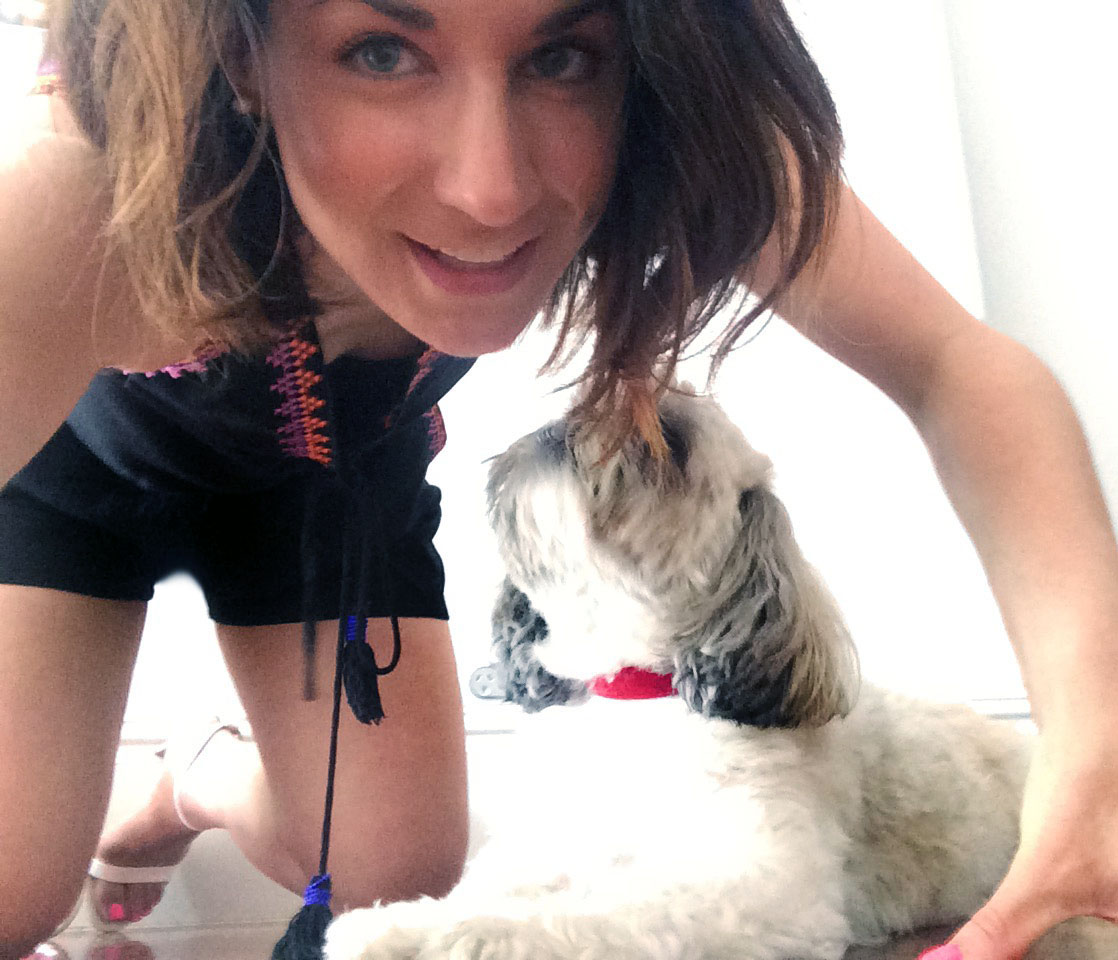 8. I make a really sweet Spotify playlist.
You can listen to my playlist 'Best' here. If you think it sucks, recommendations are welcome – please email catalina@theunimpossibles.com to make any said suggestions.
9. Additionally, there is no shame is listening to bad music some of the time.
See Also
Not everything needs to be underground and hipster. Taylor Swift, Will Smith and even Coldplay are completely acceptable artists to listen to on repeat sometimes. Alt J, Rufus, Lou Reed and all your other friends will still be there when you return to normal – maybe there is room for the bad stuff too in the new normal?
10. As soon as you break up with someone, people will start telling you stories of their breakups. These stories are the best. Listen intently.
11. Good peoples are definitely out there. In abundance.
This is mostly highlighted when travelling by myself – kind strangers unprompted helping me with my bags, interjecting when I am lost and providing tidbits of conversation when dining solo. Humanity is beautiful and it surprises me everyday that people, who I don't know, somehow are drawn to making sure I am getting there. It may not seem much, but it reinforces the fact that even though I am alone, I do not have to make it alone – the universe has got us all. It is there to help if you let it.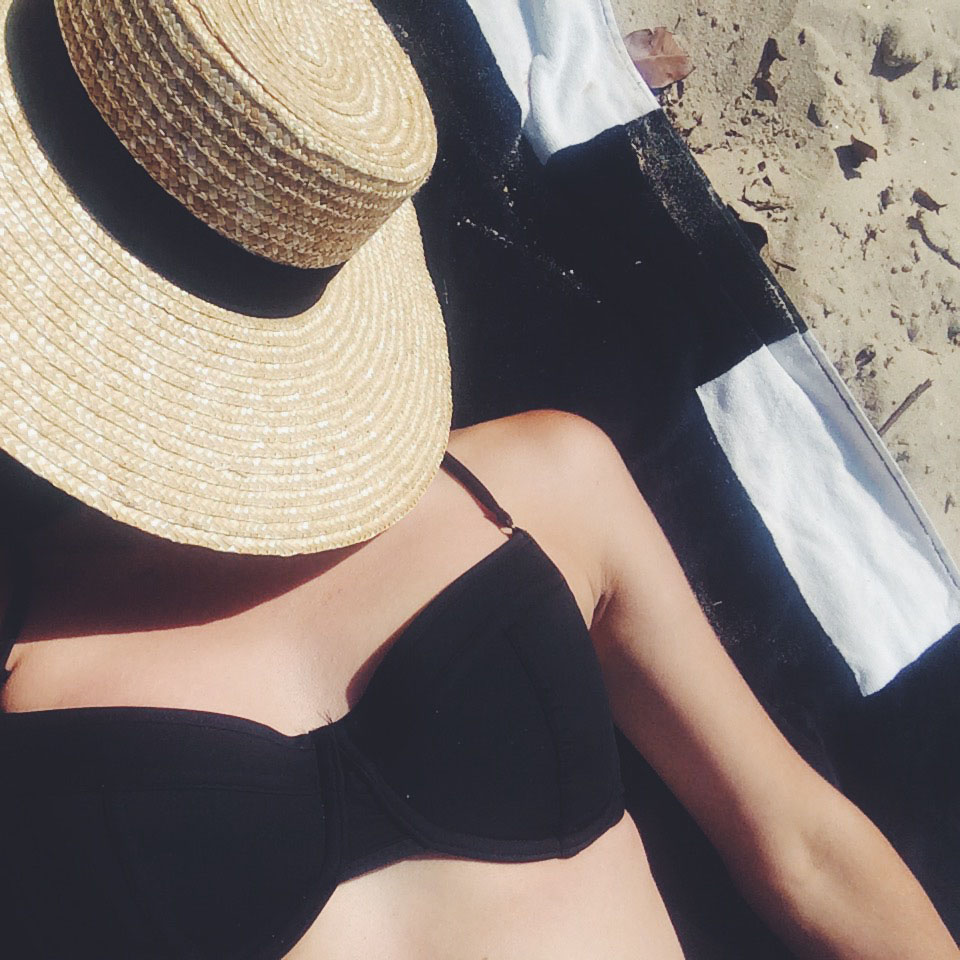 12. Life is short. Stop wasting it.
I have spent 28 years hating my body – it is short and prone to squat, my legs are hairy more than they are smooth, I have stretch marks and scars from bad piercings and the list goes on. There is much to hide, but I have come to realise I am sick of trying to conform to people I don't know or care about's standards. This is me. Here I am.
13. I have learnt to be happy for others.
Life is often shit a lot of the time for a lot of people. If you see someone having fun and enjoying life, smile with them. If you are happy for other people, they will in turn be happy for you when you have your moments.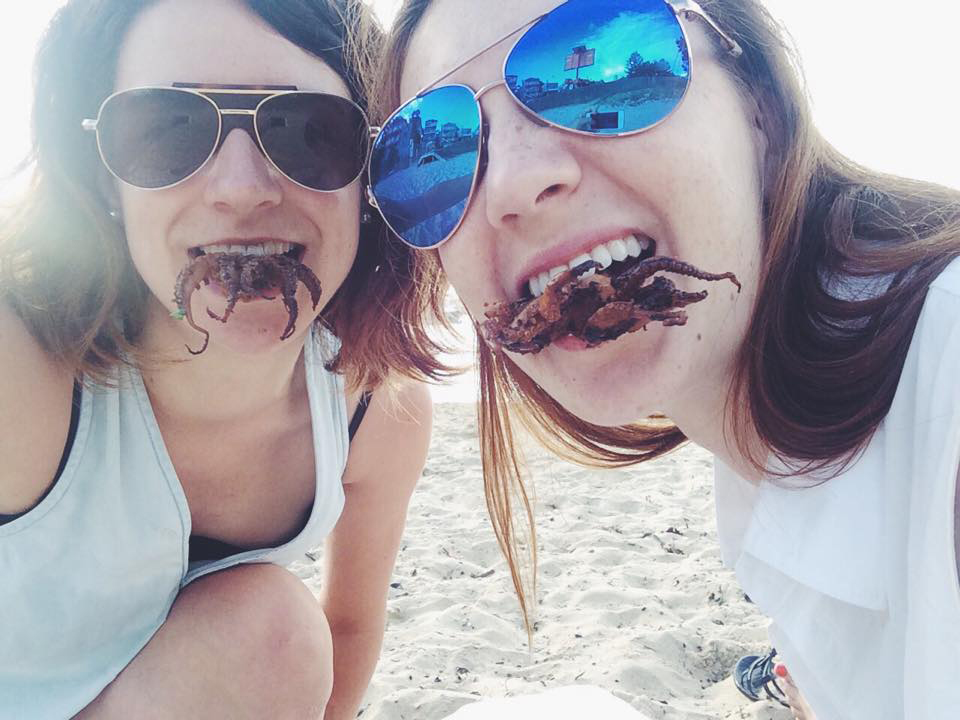 14. Cheesiest and cliché of all… time, friends and laugher heals all.
The things you cannot buy are the things I am most grateful for and I am truly humbled by everything I still have and the kindness that people have shown me in my time of need. In moments of despair, when everything seems lost, ruined and broken, a badly cracked joke can instantly 180 the sad times into good times. Laughing at yourself (and at others) is the best way to let go and move forward. Humor will cure errythang.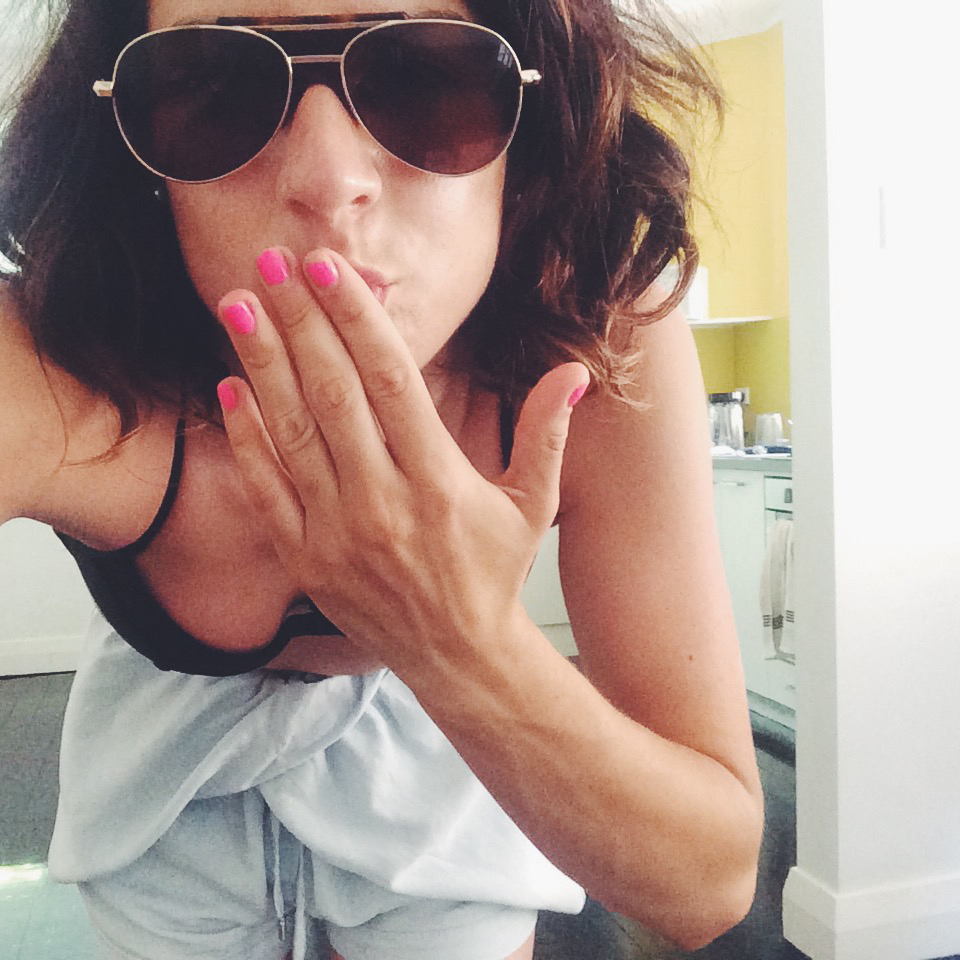 Until next time lovers!
x Cat