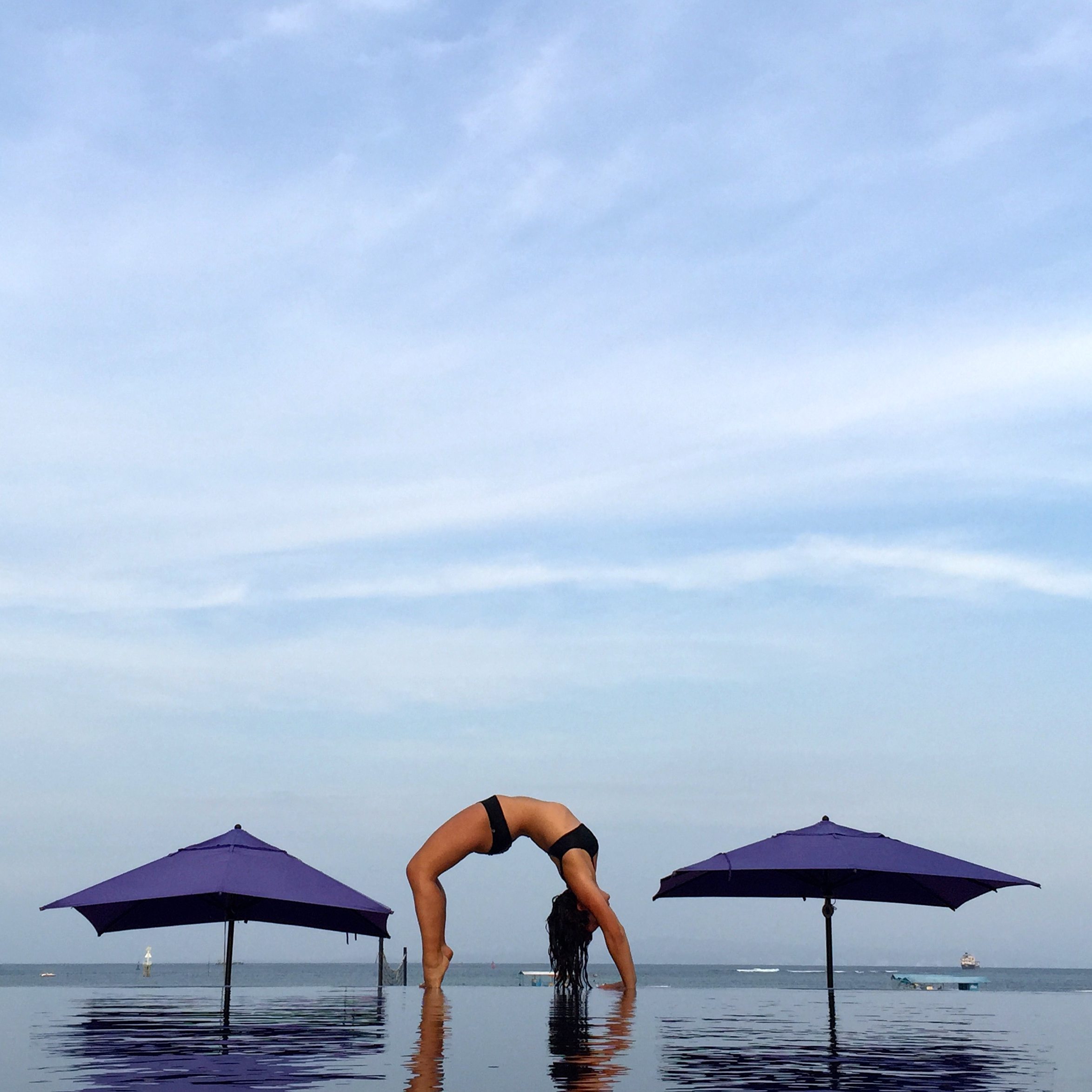 Bali is a well-toured destination by Australians, Kiwis and the like but actually a first for me! So when I decided to go to Bali for twenty days I was kind of overwhelmed by how much there was to see and do. I have massive FOMO. Like MASSIVE. So thankfully my pal Emily was a keen researcher and managed to rustle us together a thorough and complete windwhirl tour of all of the must-see places on Bali and its surrounding islands. We wanted to get a full picture of what Bali had to offer such as visit nature, eat well, chill but also play. And that we did.. check it out below..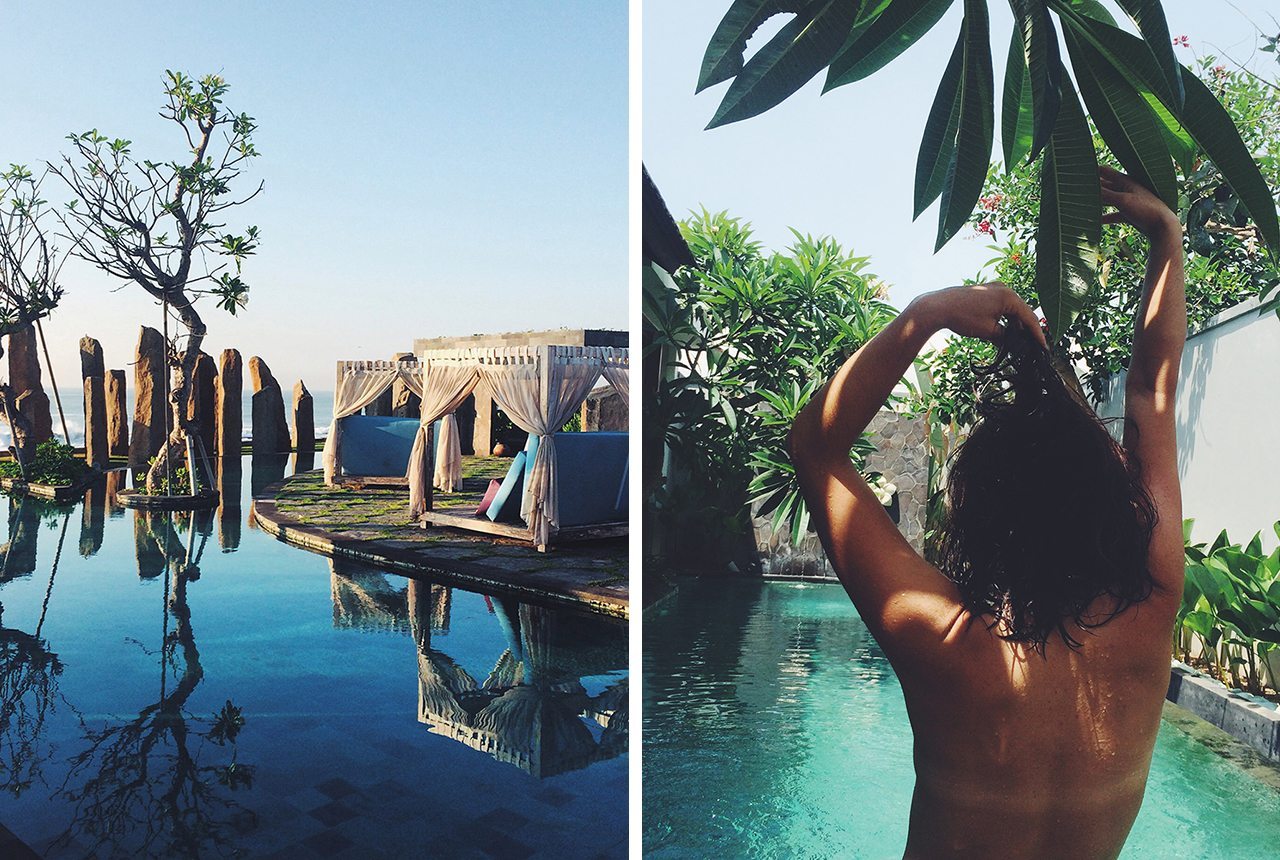 DAY 1 & 2 – ROYAL PURNAMA LUXURY RESORT, GIANYAR
As I had just finished doing the Camino my body was pretty tired and sore and I had some weird sweat rash on my skin which I knew only sun and good food could cure. Equally Emily had just finished an exhausting busy period at work so we both knew to get the most out of Bali we needed to chill and heal first. Enter the Royal Purnama. With its glorious black sand beach and luxurious private pool heaven we got what we needed. Here we ate, swam, relaxed, ate more, yoga-ed, and visited uBud.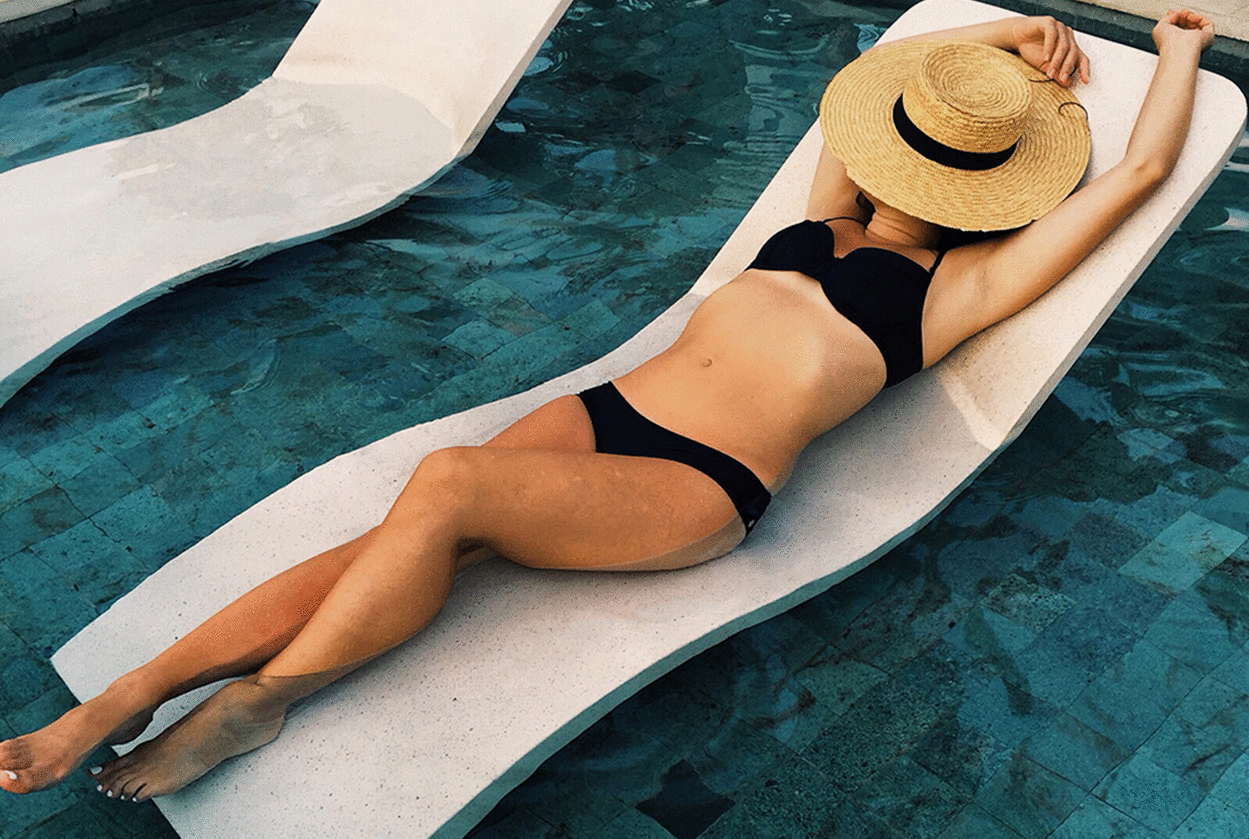 DAY 3 & 4 – KOMUNE BEACHCLUB, GIANYAR & UBUD DAY TRIP
So we didn't have to pay for transport, we got The Royal Purnama Staff to drop us off in Ubud for the day then take us to Komune on the way back using their complimentary shuffle. We only had one day here so we knew we had to pack a lot in. We visited the famous Monkey Forest, checked out the local markets and ate the best Babi Guling (suckling pig) on offer in Bali at Ibu Oka. Monkey forest is a bit hectic (one girl lost her sandal to a cheeky monkey) but just keep calm and do your research on them and you'll be fine! Another must see in Ubud are the rice field walks – you can do them for free or with a tour but there are some stunning sunset views.
The Campuhan Ridge walk is a gentle free walk which will take you about an hour. Along the way are cool little organic cafes such as Sari Organik  where you can eat raw balls and drink green smoothies while watching the sunset. Since Ubud is a well developed area there is plenty of cafes serving great coffee such as Grandpas where we had amazing iced-Bali coffees. Om nom nom.
After Ubud, we hung out at Komune for a couple days – a mid-range luxe-hip resort offering big pools, onsite yoga, access to raw treats and a big focus on catching the perfect wave. We lazed in the cabanas eating raw salads and swimming in their glorious pool.
DAY 4 & 5 – SEMINYAK & KUTA AKA MASSAGES, PARTIES AND WATER PARKS
On the way to our next place we stopped at Sukhavati to do the One Day Taste of Ayurveda – a full day of pampering which included:
Head and shoulder massage with leg scrub and foot massage on an open air private balcony facing the Penet River that ran the back of the property
'Abhyanga' full body oil massage designed to stimulate the lymphatic system ( e.g target cellulite!)
'Shirodhara' hot oil scalp massage which is designed to help alleviate mental strain, insomnia, stress and anxiety.
Facial with a simultaneous foot massage
One on one consultation with the in house Ayurvedic doctor Dr Raju
Communal lunch of gourmet vegetarian Indian-Balinese fusion dishes based on Ayurvedic principles.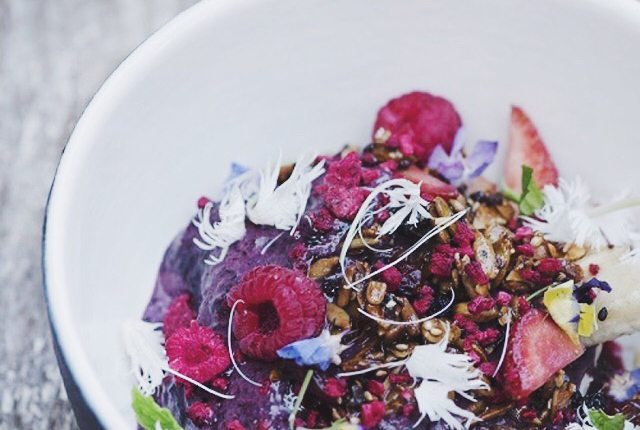 That night we stayed in Seminyak at Villa Kubu. Our private villa with private pool provided a great base to explore Seminyak – both nights we went out and checked out all of the local favourites such as Sisterfields, Revolver and Potato Head. The second night we were out at Motel Mexicola and were sat next to two kiwi boys who we befriended after asking for menu recommendations. After dinner they took us to La Favela Bali where we spent all night dancing to some rather sweet tunes.
After our night out Emily and I came home and had a late night swim in our private pool. The advantages of Bali lyf! During the day it was a short ride to Waterbom in Kuta – Bali's number one water park, where we had the best time lol'ing in the sunshine while playing in one of the worlds best water parks.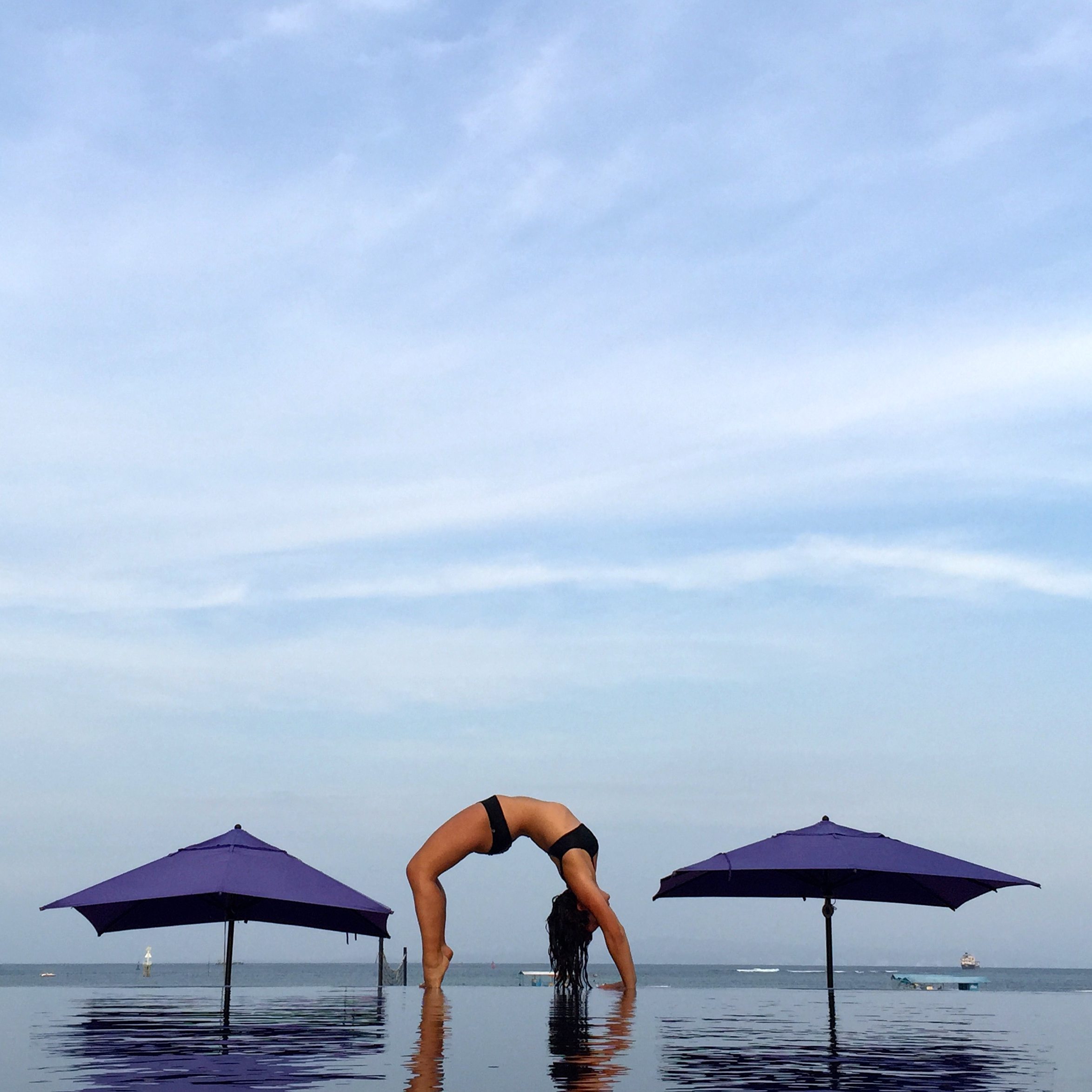 DAY 7 MANTRA, SAKALA
Day 7 was a bit of a travel day on route to the other side of the island. We got to the Matra late afternoon and did some epic back bends in their infinity pool. We were pretty beat from all the relaxing we had been doing so we ordered room service and #watchednetflixandchilled (bbf style!).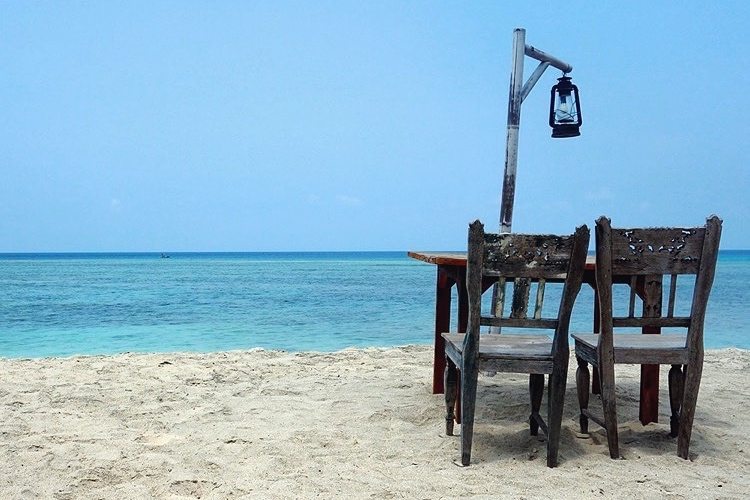 DAY 8 & 9 – A TUGU BIRTHDAY ADVENTURE, LOMBOK
Our adventure to Hotel Tugu on Lombok was an awesome one – in this luxury resort we kayaked, ate dinner on their private dinner tables on the beach, swam around the barge and relaxed in our private pool.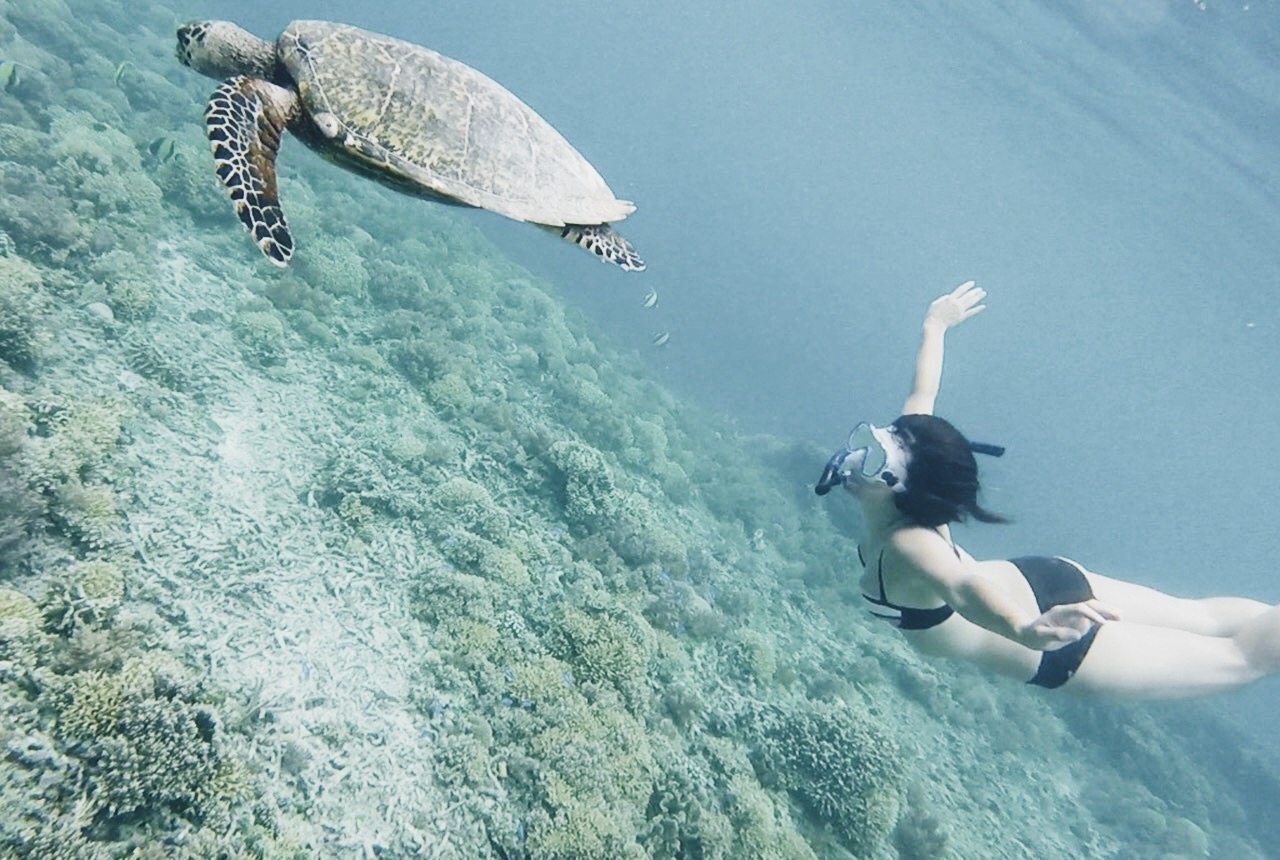 Day 10 & 11 – OMBAK'S UNDERWATER WONDERLAND, GILI T
After waking up on my birthday at having a massive breakfast with chocolate cake at Tugu we took a quick boat to Gili T to stay at Villa Ombak. Here we did some diving with sea turtles out of a glass bottom boat, watched movies in the open air cinema, smoked copious amounts of Seisha and overall lol'd on the party island.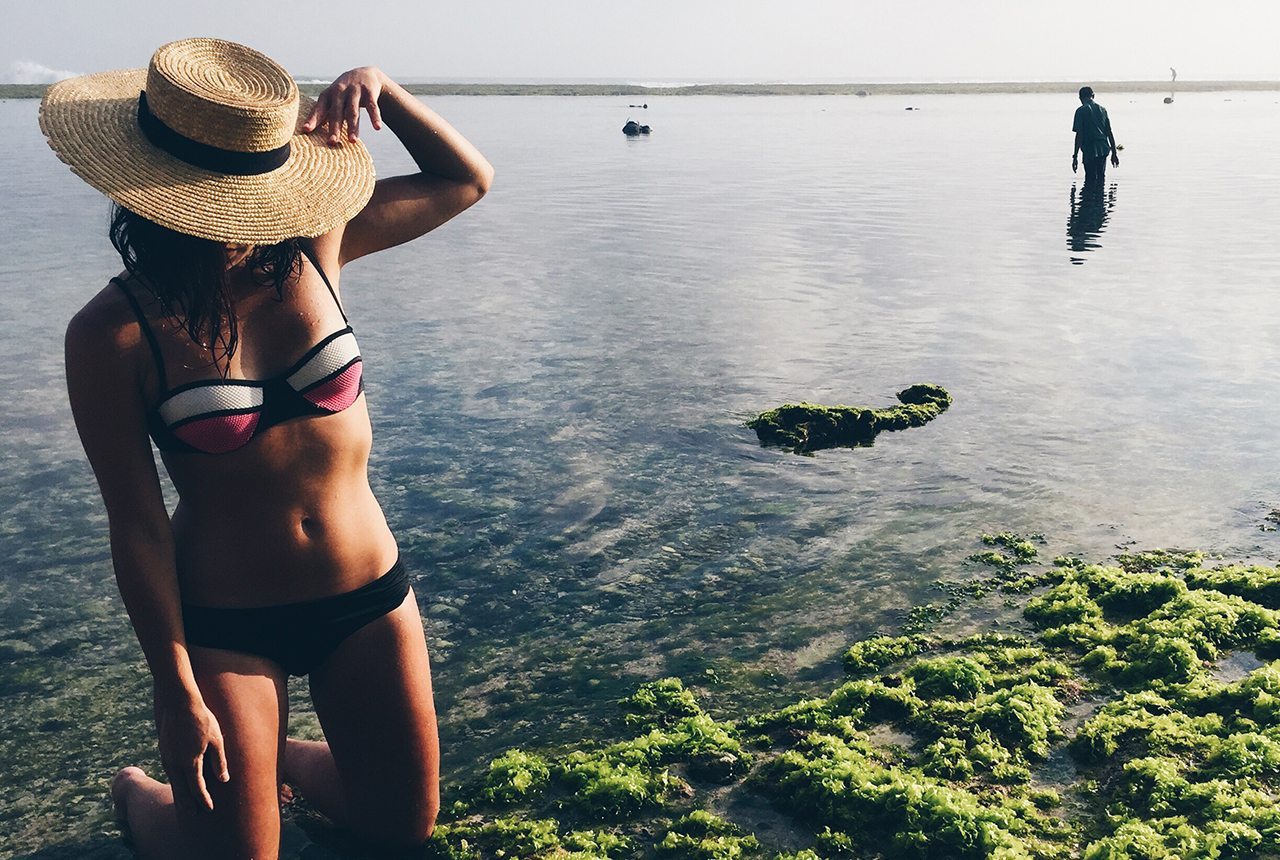 DAY 12 & 13 GOOD KARMA, JIMBARAN, ULUWATU, NUSA DUA
We wanted to be close to both Uluwatu and Nusa so we stayed in the very unglamorous, Maxone (not recommended btw) in Jimbaron. Besides the less the ideal accommodation, this base provided us access to our awesome day trips where spent Emily's birthday horse riding, visiting the Uluwatu Temple and enjoying both Finns + Karma beach clubs. Glorious. We also went to the famous Nusa Dua beach front for a sensation sea side dinner.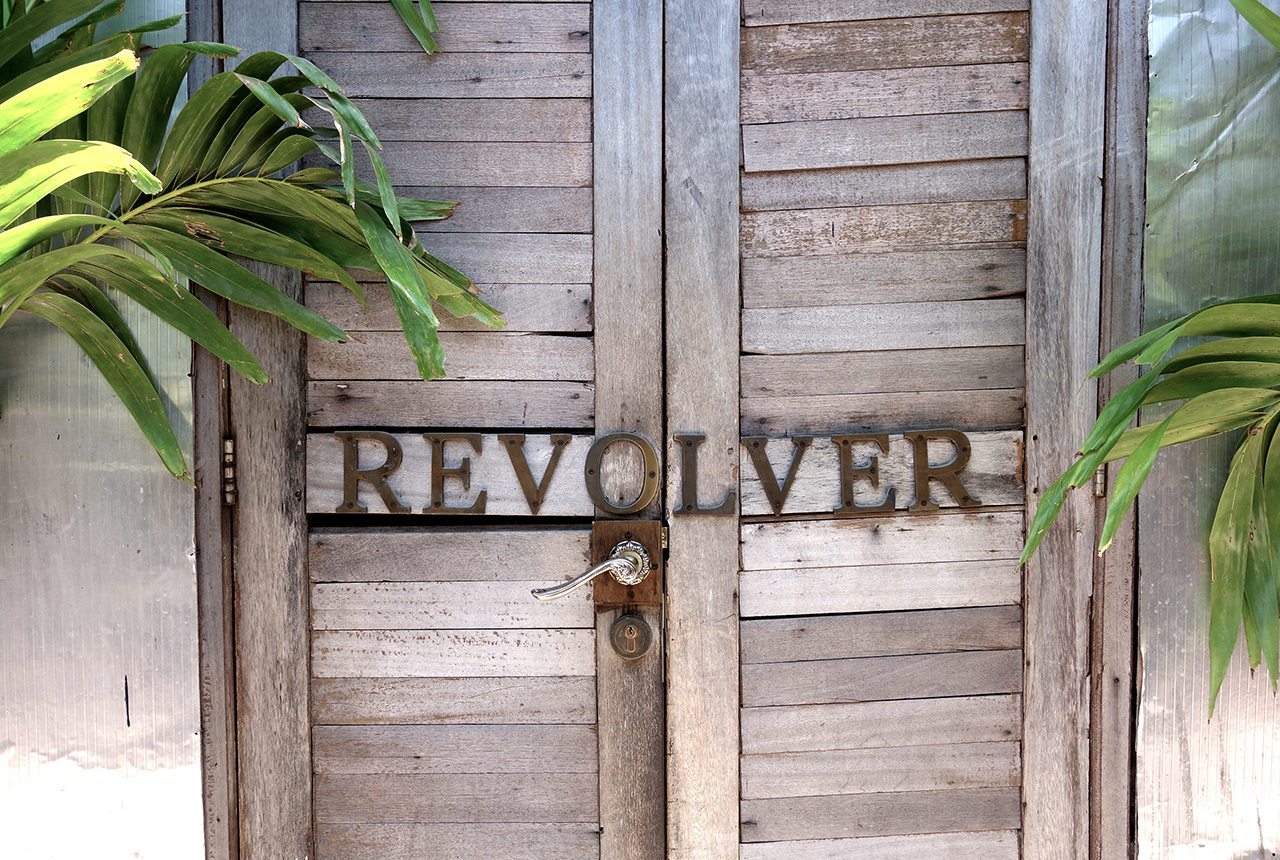 Day 14 BACK TO SEMINYAK & A SCOOTER RIDE WITH REVOLVER
This was a much needed life admin say where I ventured into the shops of Seminyak to get some new Nikes (mine were wrecked from the Camino!) and visit Revolver. The lover guys at Revolver actually took me on a scooter ride around Seminyak showing me all of the hot spots and beach clubs as well as their smaller store, Baby Revolver. You can see my full and delicious review on Revolver here.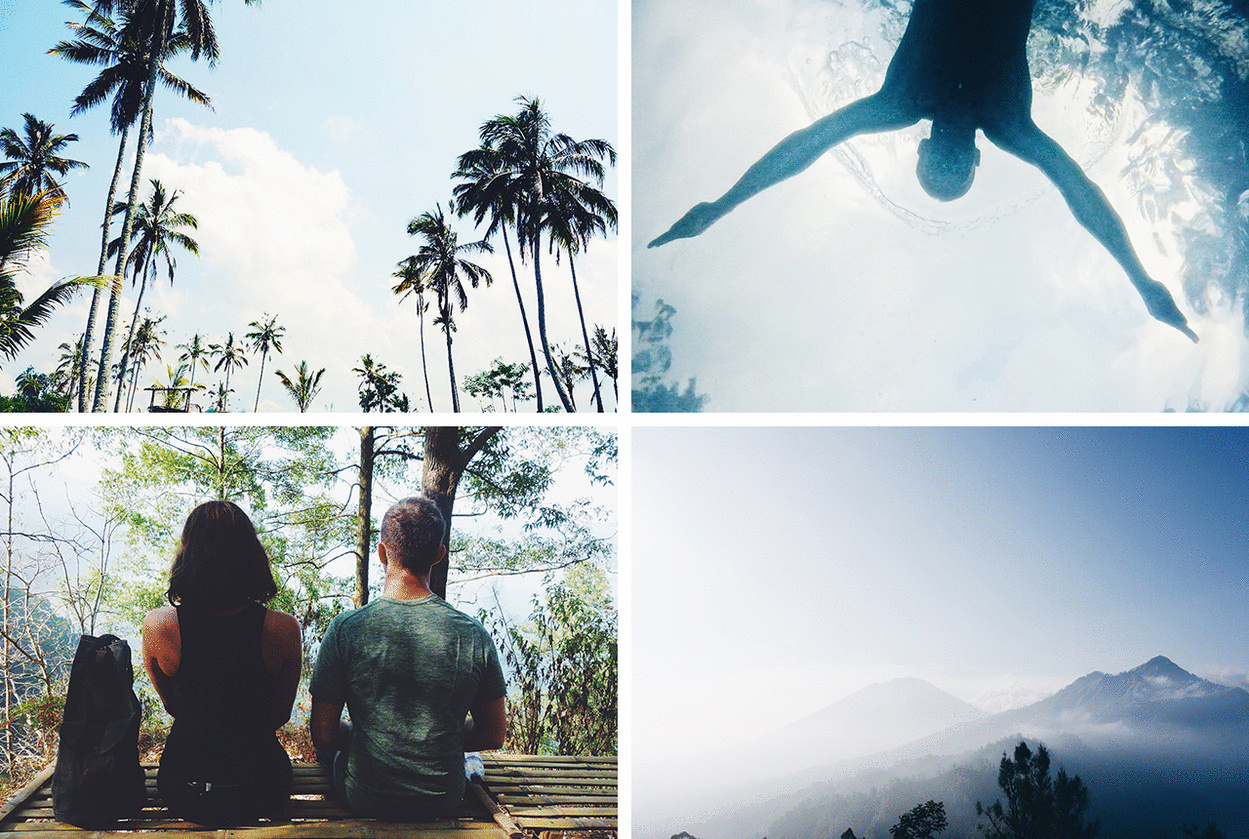 Day 15-20 SHARING BALI, LUXURY BOOTCAMP
After doing all of the "cool Bali stuff" I wanted a more authentic experience and to get into shape after gaining weight in Europe. Enter Sharing Bali's Might & Power Fitness Retreat package – five days of boot-camp style exercise set in a rural Bali village close to the jungle. You stay in beautiful restored Balinese bungalows which are unlike any hotel in Bali – forget boring white linen, loud air conditioners and mini bars – these are the real deal. Most days started with a one and a half hour session starting at 6.30am with trainer Dave Biondo using our own body weight, coconuts for kettlebells and fences made of bamboo for climbing. During the week we did a whole range of adventures including:
A trek through the rice fields and jungles with lunch served from a jungle hut.
Bike ride through the villages with Luwak coffee tasting and a visit through an authentic Balinese home.
Waking up at 3am one morning for a hike up the volcano Mount Agung for a sunrise breakfast followed by a lovely morning at Toya Hot Springs.
An afternoon with dinner luxuriating at Jungle Fish pool and resort.
Balinese cooking class where we made all of the delicious Sharing Bali dishes.
An intensive ab workshop with Dave and a gentle yoga class with a local tutor.
You can see the full Sharing Bali Series here including a review on the trip, an interview on owner Karen Willis and two recipes for their famous Gluten-free Banana Pancakes. [line]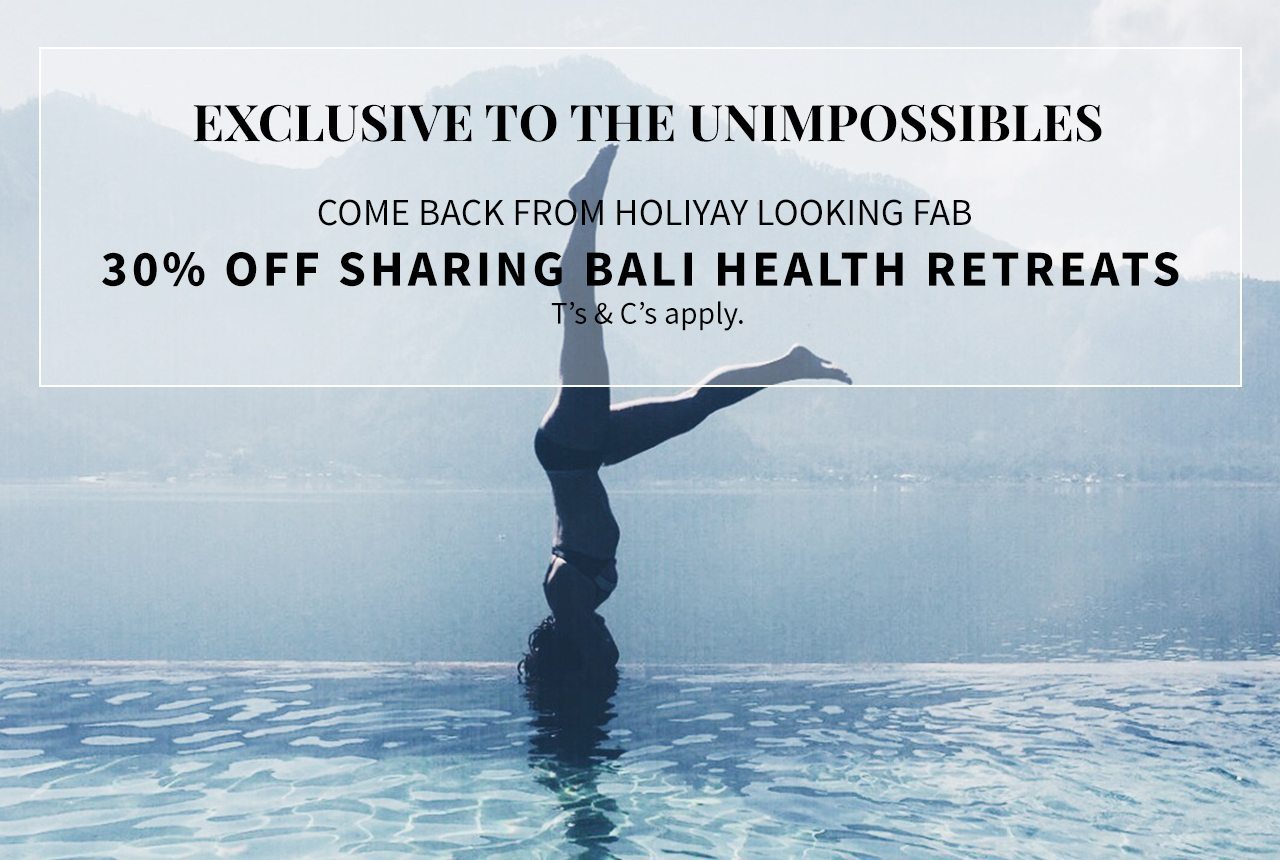 30% OFF ANY 2016 SHARING BALI HEALTH RETREAT!
Terms and conditions:
30% off Sharing Bali retreats 2016 – click here to view retreats.
Usual retreat terms and conditions apply (included on every retreat itinerary).
Not valid with any other offer.
Not transferable or redeemable for cash.
Retreats are guaranteed to run once minimum numbers are reached.
Expires: 29th January, 2016.
To claim the discount:
Simply email Karen at info@sharingbali.com quoting the code: BLISS. [line] I know twenty days sounds like a lot, but I only touched the tip of Bali. There is so much more greatness to view and explore. Obviously there are many good guides out there that cover it extensively such as Bali Bible and the newer Instagram guides such as The Bali Guideline and Bali Advisor. Until next time lovers!
[line]
CLICK TO VIEW ALL OF MY BALI ARTICLES.
[line]