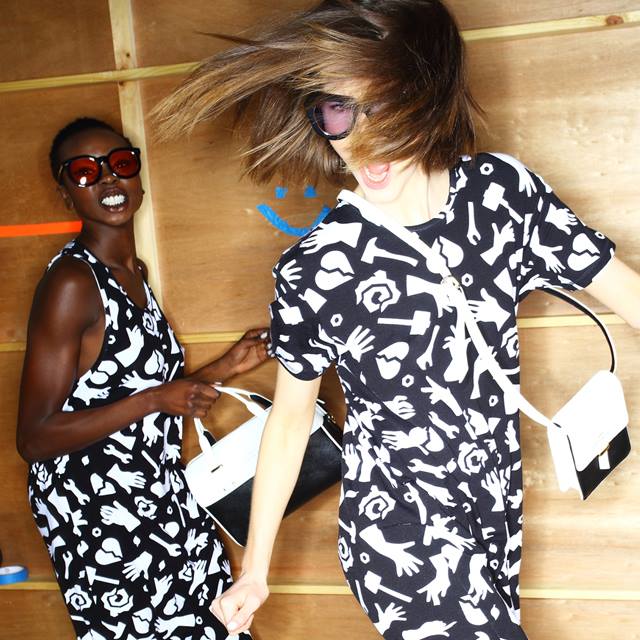 I must admit, Karen Walker isn't one of my 'go to' brands. Don't get me wrong, I love many of her designs and as a businesswoman I think she's one of the most creative and astute in the Southern Hemisphere.
But it's just that popularity that turns me away from her brand. In Auckland in particular, you can't turn a corner without seeing someone in a distinctive Karen Walker garment. Her slogan tees and quirky accessories have become the uniform d'jour of upper middle class teenagers, and I just can't stand it when an 18 year old gives me a knowing look and says "that's Karen Walker, isn't it."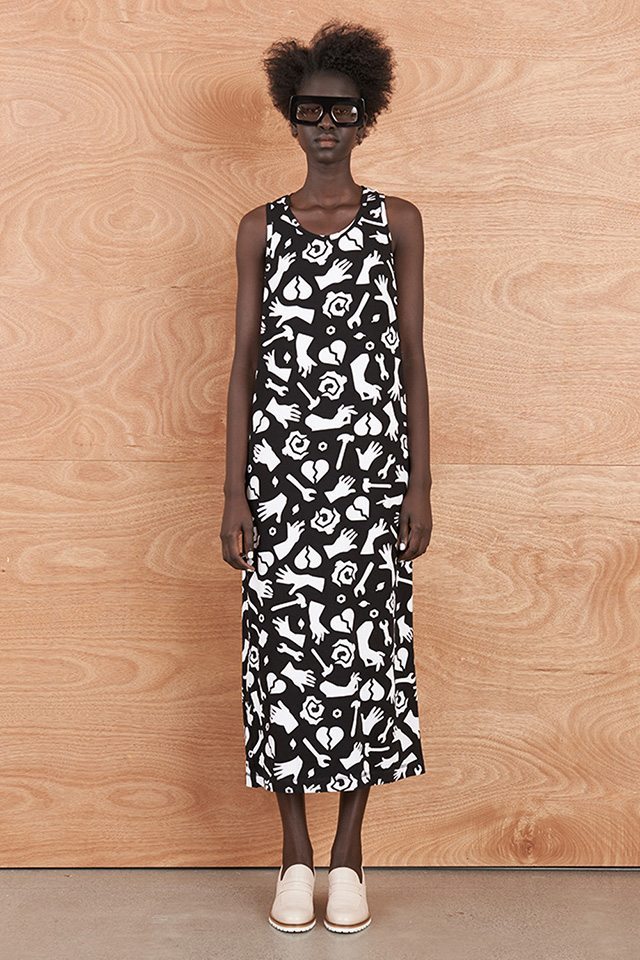 But this Karen Walker Long Picket Dress I couldn't turn away from. The print is extremely distinctive, yes, but the shape is just so cool and I can see myself wearing it with my new Kowtow shirt thrown casually over the top, and white chucks.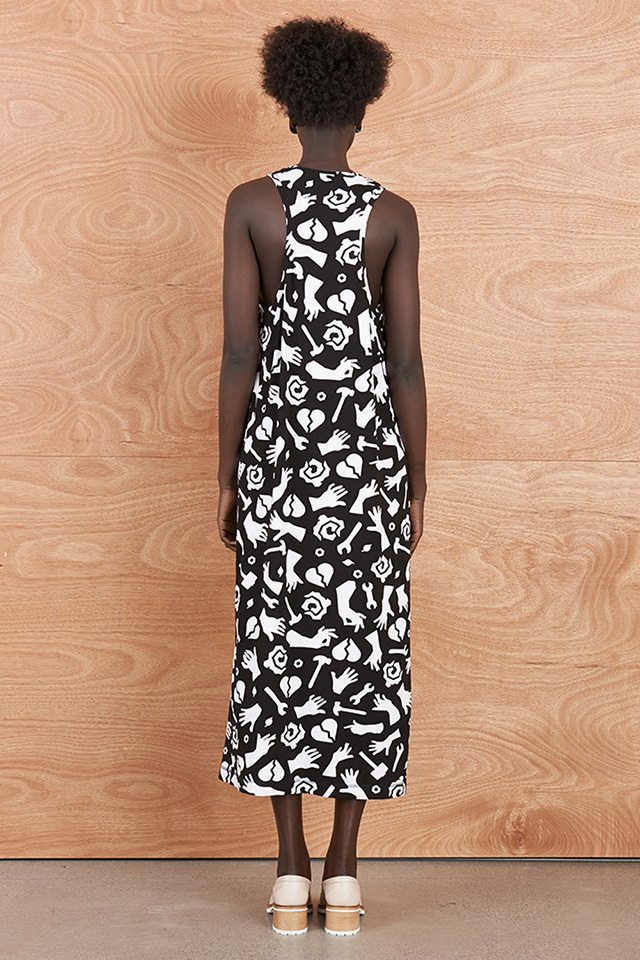 Or for evening some chunky heels and a leather jacket (I know, I put a leather jacket over everything, but it just makes everything look better, OK). The dress is quirky and fun and it makes me want to will away winter so I can wear it with bare legs.
Plus Lena Dunham loves the print, so it must be cool.
Lydia Brewer
Lydia lives in Auckland, New Zealand, and spends her days as a freelancer in the creative industries specialising in publicity, communications, copywriting and styling. Since working in the fashion industry, Lydia noticed a lack of education around the manufacturing of fabric and garments.She embarked on a personal mission to dress in ethically and sustainably produced fashion, without the hemp sandals. On the Unimpossibles, she writes about her journey, brands she's uncovered and her ethical fashion wishlist. You can email Lydia at hello@theunimpossibles.com.