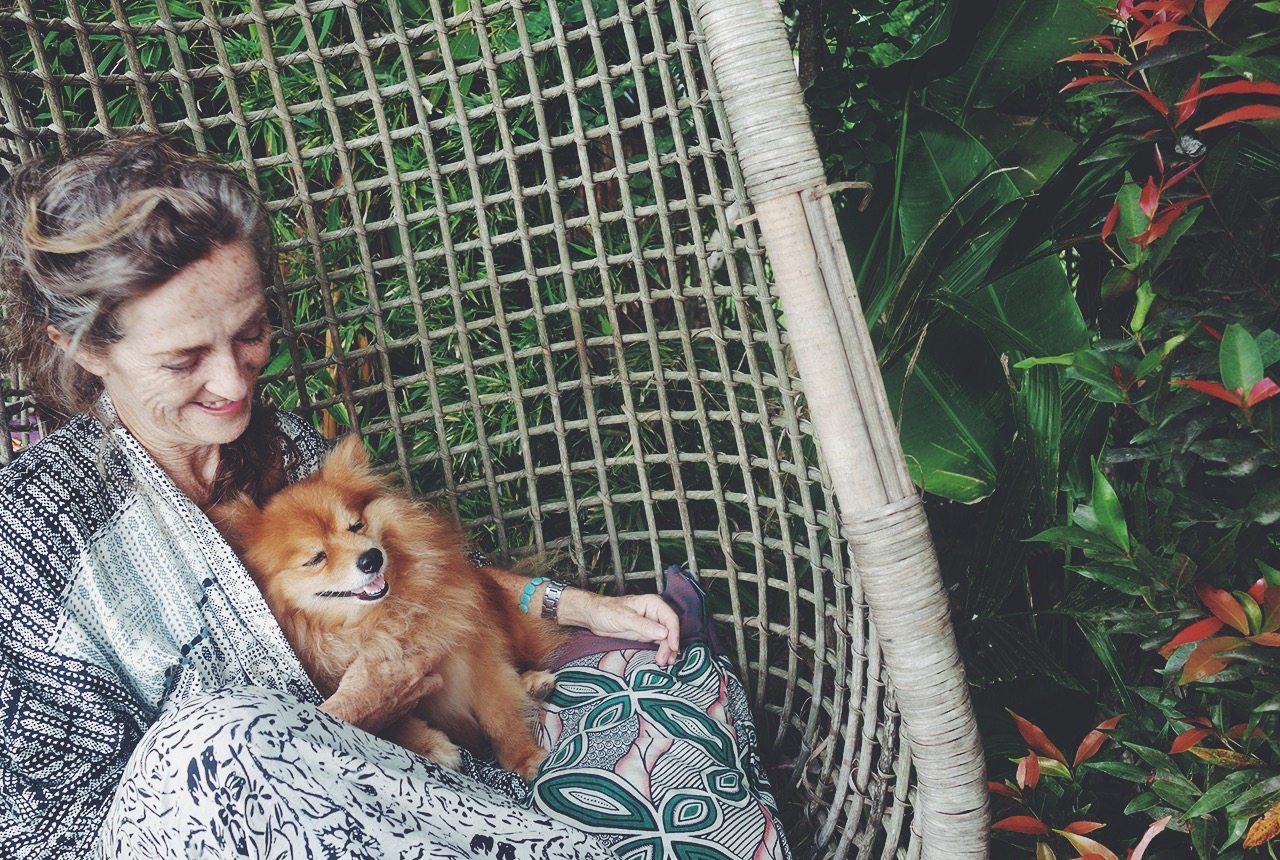 Imagine a bootcamp holiday in the heart of Bali where you wake up surrounded by rice fields, work out with coconut kettlebells, eat traditional Balinese clean food with ingredients sourced from local villages which then takes you on a different adventure around the island each day. Sharing Bali is the paradise on earth resort curated by Karen Willis – experience maker and businesswoman extraordinaire.
[line]
GET 30% OFF ANY 2016  SHARING BALI HEALTH RETREAT.
Details at end of article. T's & C's apply.
[line]
If you have been following my series on Sharing Bali you'll probably agree that Sharing Bali is a pretty incredible and unique experience. To do something so remarkable and different, the brains behind it has to also be of the same equal description and Karen does not disappoint.
I had the pleasure of meeting Karen on her home turf at her Might & Power retreat – an experience which has helped shaped my own thinking to both what life and business really should be about.
I this interview, we explore her career background, how she has disrupted the Balinese fitness industry with Sharing Bali, what it takes to overcome setbacks such as rejection and failure as well as her solid life and business advise. It is pretty good advise.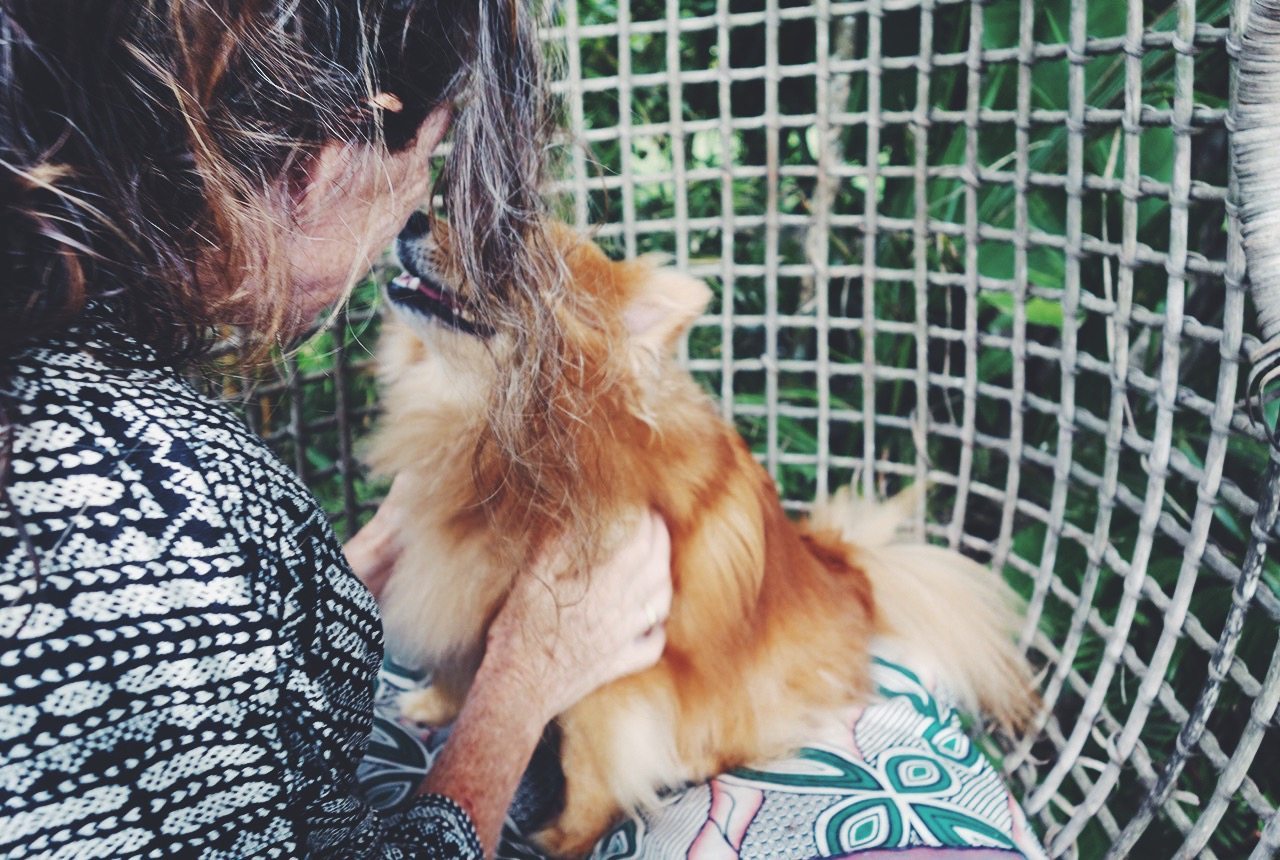 Name: Karen Willis
Age: 53 years young
Occupation: Experience Maker
Sharing Bali's website, Instagram, Facebook & blog.
What did you study and what was your original intended career path?
I did a couple of years at Fashion Design School learning the art and science of cutting, pattern making, tailoring, millinery and more. It was a curriculum based on hand skills before it updated to a program more suited to fast industry.
However, I came to realize that I was not a wild fashionista, nor did the path of teaching appeal to me. Textiles and an appreciation of technique was more my style. So my 'career' headed down the path of juggling waitressing around dressmaking jobs before landing a job in fashion retail.
Give us a brief background on your career to date:
Starting out on the shop floor at Sportsgirl I worked my way into the very hot and happening display team at 240 Collins St in Sportsgirl's heyday.
Then I moved on to Country Road where I got to learn from the best in the retail business, the founders Steve Bennett and Jane Parker. Bennett and Parker were masters of style and I learnt so much. There I developed my skills in brands, marketing, creating retail spaces, product engineering, sales & service all whilst furthering my love of textiles.
Styling a fashion parade or designing a retail store was all part of a day. Global and local travel was a way of life. I worked in many countries and lived in the US for a short time. This broad experience led me to create my own niche in the area of brand concept development specialising in store design.
How did you decide Bali was going to be a big part in your life?
By the early 90's I needed time out. I packed my bag, slipped into nomadic travel mode, wandering from Java to Sumatra, and finally to Bali. In Ubud I met my partner Wayan and life suddenly changed to one of bouncing between Australian and Balinese homes in between the work related travels.
I then moved on from Country Road hoping to set up a life based in Bali. Nothing worked; complications around family, finances and ill health took over. I made friends with failure and returned to work in Australia.
How did you work through this 'failure'?
I went to work at the Colorado Group for the next 10 years, which I view as my 'creative business years' and the skills and experience I got there were essential in helping shape my vision for Sharing Bali. As the Colorado business grew they created unique roles for me such as Customer Experience Manager and then Brand Concept Development Manager.
I was fortunate to work with a most inspiring businesswoman, Sonia Hudson, from whom I learnt much about the power of a business culture based on generosity, sharing & integrity.
During this time, I continued to travel the world including Bali, often 'commuting' from Bali to the Brisbane office overnight.
Sharing Bali started to evolve during my Colorado years. I juggled my time every day to create Sharing Bali, the next chapter in my life.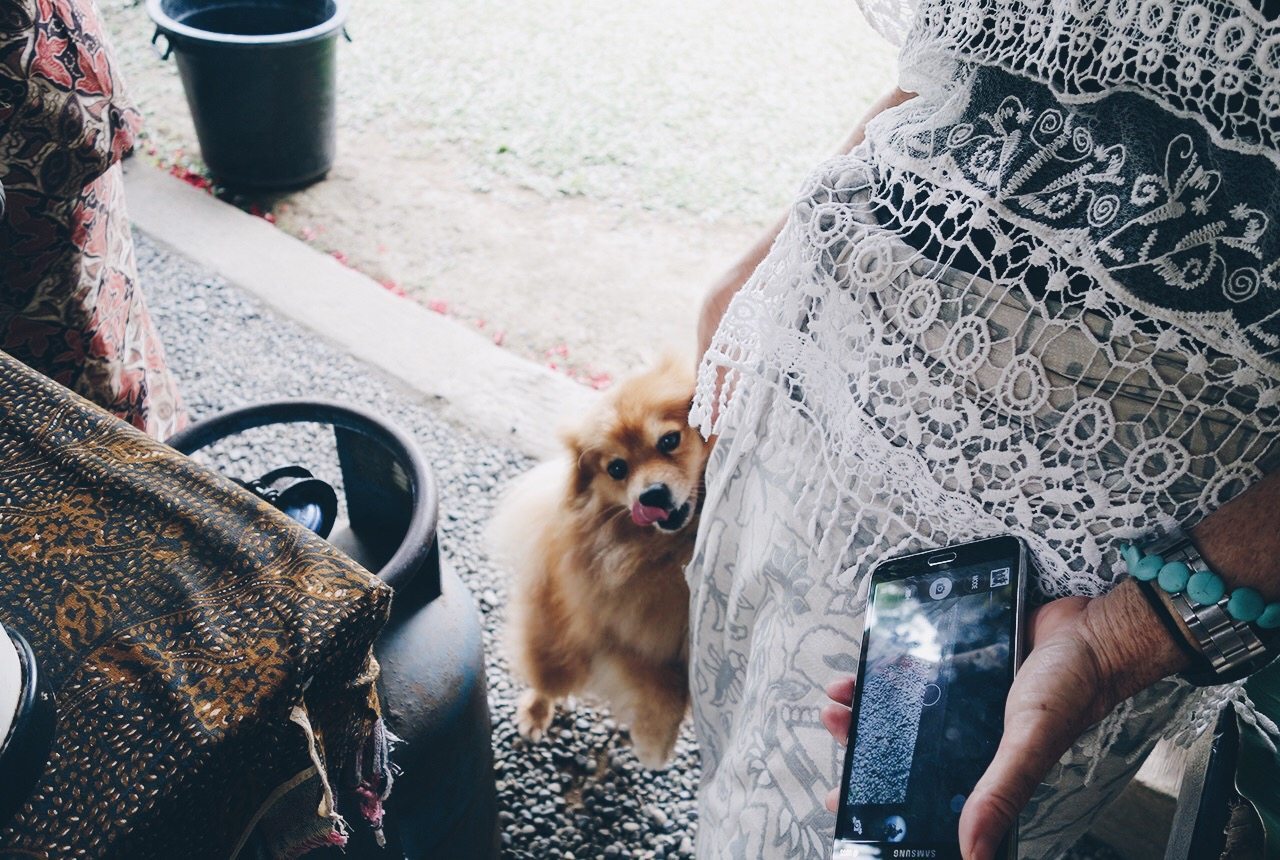 How did your retail roles at Country Road and Colorado help you transition from the corporate to the wellness / travel sector?
'Customer Experience' is at the core of my expertise. This skill is very transferable. Whether I was creating a range of clothing, a store environment or a retreat program, the result was the same…. a product or experiences that makes someone feel good about themselves. One must start with the same mantra that applies to all industries… 'know your customer'.
I had developed a very disciplined approach to research throughout my career. I dedicated time every day to look forward. Fashion, fabric and design trends were essential but more important were the insights into how people are living, thinking and feeling. My sources ranged from consumer insights specialists PSFK and Future Lab; to marketing guru Seth Godin; the environmental psychologist Paco Underhill along with popular magazines covering everything from fashion to finance.
I used the same methodologies to identify the Sharing Bali customer and build our concept. The only difference was that there was no business team to help me!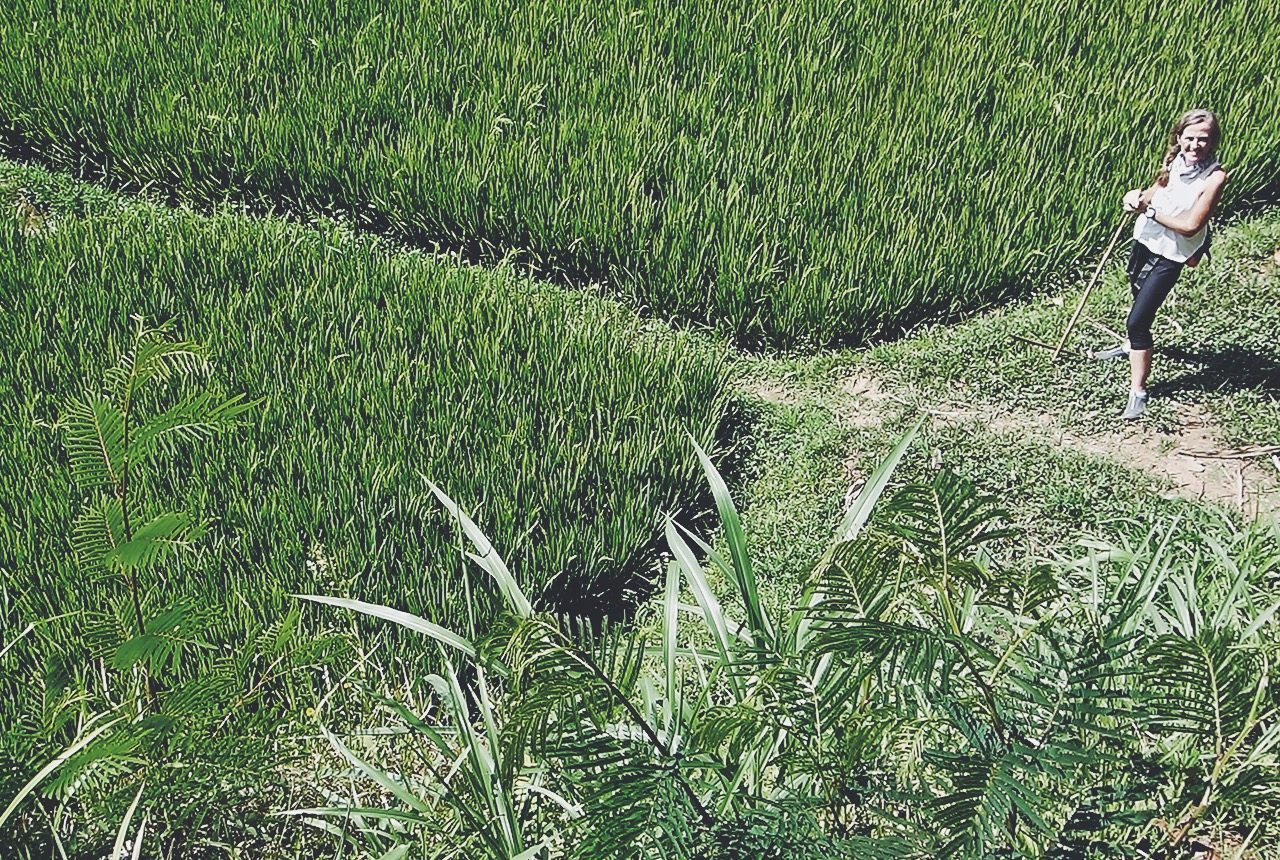 Why is that important to you to participate in most of the Sharing Bali activities?
Throughout my career I spent a lot of time on the shop floor selling, talking to customers and staff. Nothing beats a real conversation in real time to accelerate the learning process and keep you in touch. I still operate in the same way today. I choose to participate not just observe.
Was there anything missing from your work experience that you needed to learn?
I did need to expand my research sources. I became a fan of every wellness/travel/fitness magazine; studied retreat models around the world; and also drew on my own experience as a traveller… there is no doubt that Sharing Bali retreats are built on my personal travelling preferences!
[line] [pullquote width="600″ float="left"]I set out to create a new retreat model, breaking the concept of detox and deprivation, as well as becoming the affordable option in a world full of luxury retreats. A model based on sharing, partnerships & collaboration.[/pullquote] [line]
What is the inspiration behind Sharing Bali?
Simple Luxury. The moments, gestures, experiences that put a smile on your face, boost your energy, allow you to momentarily escape, invoke a hell-raising laugh, set you free to run like a child or just fill you with wonder.
I set out to create a new retreat model, breaking the concept of detox and deprivation, as well as becoming the affordable option in a world full of luxury retreats. A model based on sharing, partnerships & collaboration.
Move over fluffy white towels. Stand back sleek spas – all that is needed is thoughtfulness, attention and passion.
How would you describe yourself today?
"Experience Maker'… that is who I am and what I do.
Sharing Bali is at the heart of my life but I also consult on projects from my office in the rice fields. I created a new store design for a major fashion retailer with over three hundred stores last year. Next is partnering on the "Working From Anywhere Conference". This will be a first for Australia and will stretch my skills to new areas.
I have also started to write an online course on how to run a retreat business with a focus on experiences which I hope to smash out this month!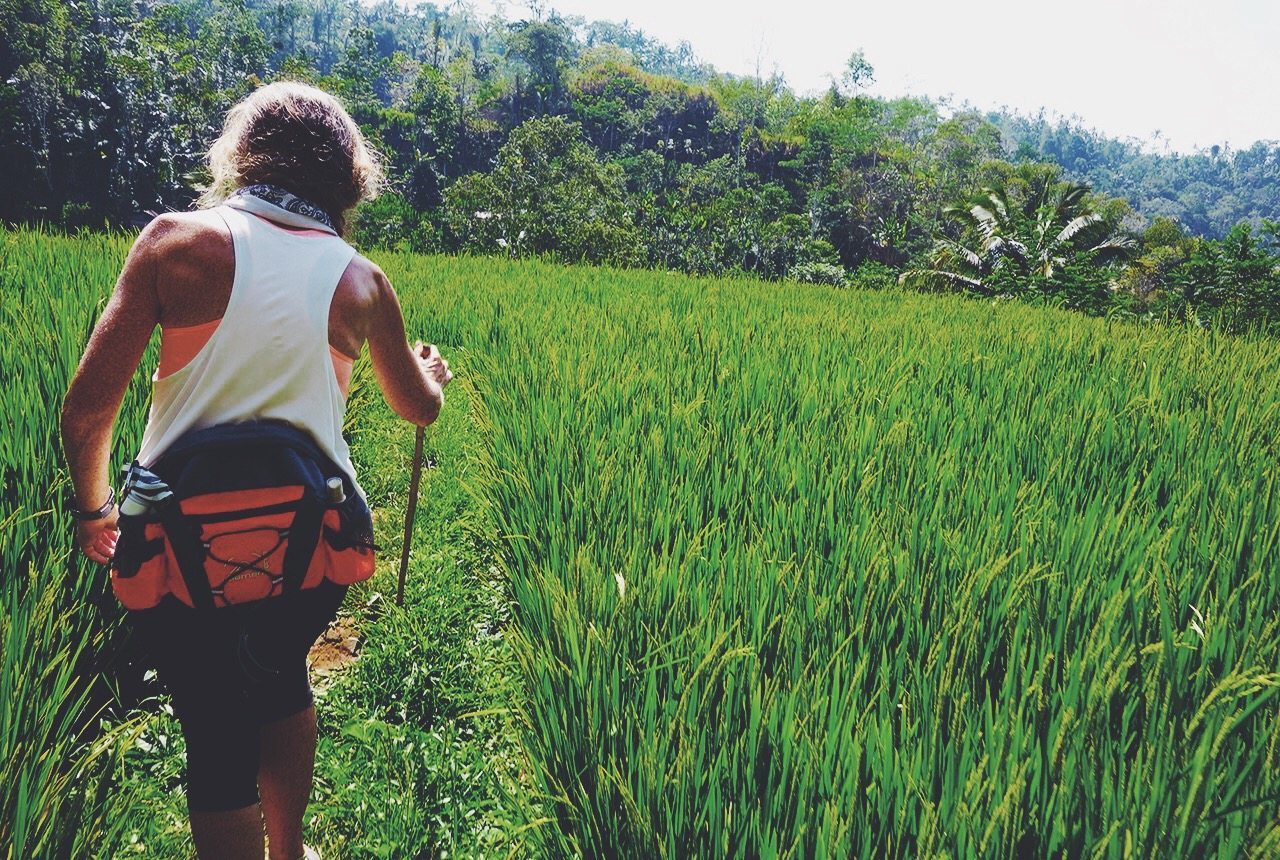 [line] [pullquote width="600″ float="left"]Once you are doing what you love it is no longer work… I can work from anywhere, anytime and am the master of switching into work mode in any place / situation.[/pullquote] [line]
What does a work / life balance mean to you?
Sharing Bali is a way of living. it is seamless. Once you are doing what you love it is no longer work. Mondayitis or hanging out for the weekend doesn't exist. I can work from anywhere, anytime and am the master of switching into work mode in any place/situation. When needed I work from day to night, other times I can take time out for myself every day in some way.
Good food, loads of exercise, enough sleep and time to hang out with guests, family and my dog is as important as getting work done.
Why is Sharing Bali different to other Bali bootcamp experiences?
Our guests get to move in and share our way of life. It is not a resort experience with fitness thrown in. I like to think that Sharing Bali 'hacked' the health retreat world, and as a result it is a place for our guests to 'hack" their own lives for a short time.
More specifically…
Our gym is made from bamboo. Coconuts and rice sacks are our weights. Rice paddies replace the treadmills. Jungle treks and sunrise climbs challenge the mind, body and soul.
Our food is authentic Bali style using only local seasonal produce. It is wickedly delicious and nutritious. (We have the best banana pancakes. It is a fact).
We live in a small village. No cafes, restaurants or shops here. You get to drop off the grid. Each bungalow is hand crafted, unique. No matching bedlinen but our outdoor garden bathrooms are gorgeous.
The daily delivery of a thermos of fresh lemongrass and ginger tea to every bungalow is a winner.
No WiFi. It changes everything. More time to connect with what's happening in the moment. Guests love the digital detox.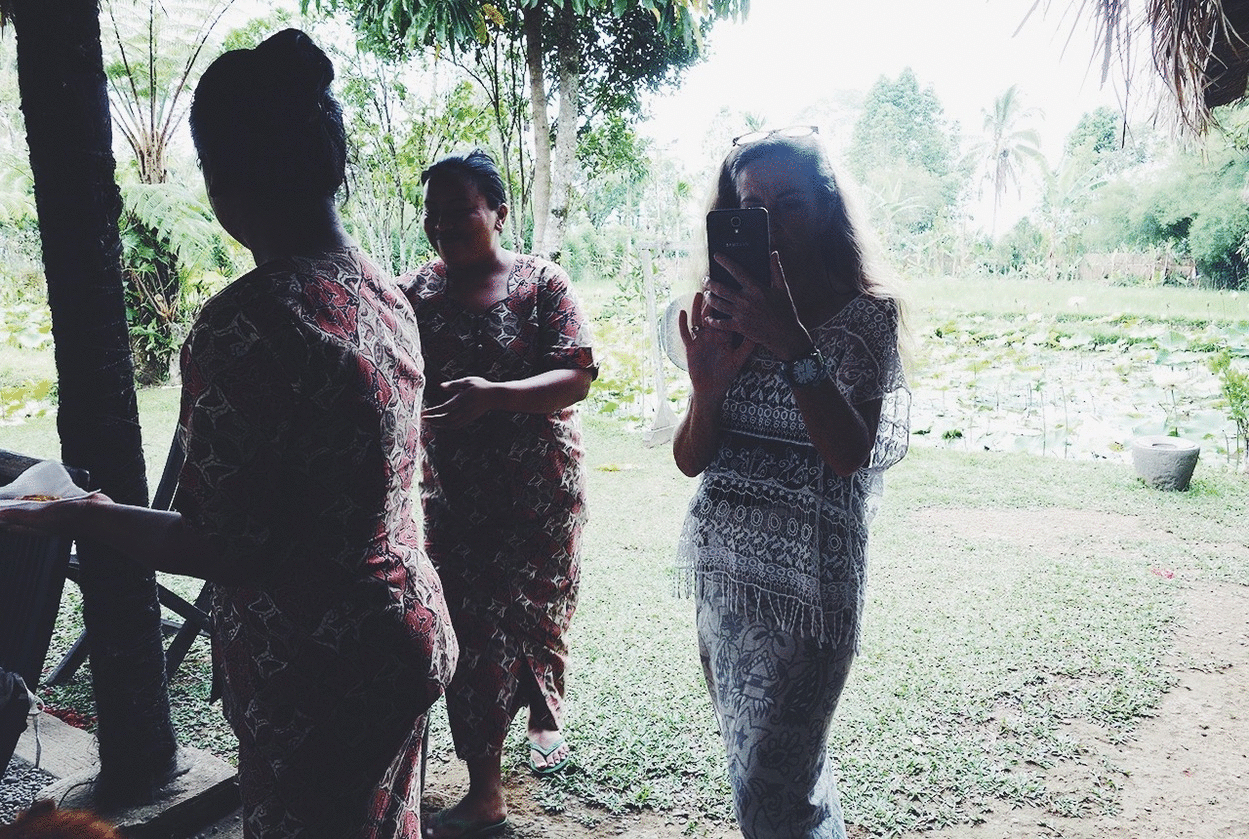 Connecting and involving the Balinese people is quite an important part of your business, how do you go about balancing both the Balinese and Western cultures?
It seems to just naturally flow on from how we live. My partner Wayan is a Balinese artist. I am Australian. Our life is based on respect for each other's beliefs, and way of life. That's what makes it interesting.
See Also
There is huge value in travellers immersing themselves in someone else's way of life. Life in our village is simple, outdoors and grounded by the rich and ceremonial Balinese culture. I am very conscious of not creating a 'fitness/clean food/yoga bubble'.
What are some of the most exciting parts of running your own business?
Hands down it has to be that we get to choose who we partner/collaborate/share with. No one 'works" for Sharing Bali. Let me give you an example of the 'life status' of one of our partners Nat Stiles:
Loving exercise, fresh air, chocolate and naps equally.
Lives for breakfast and trail running with Echo the wonder dog.
Coaching people to simply eat well and move each day.
Who wouldn't want to work with Nat?
Sharing Bali is a small business so there is no doubt that making decisions can be speedy. Gone are the days of board proposals.
And nothing beats those pure moments of… We made this happen! We did it!
Plus I get to wear a sarong every day and my dog Cantik is always by my side.
What has been some of the biggest challenges for you?
Getting our name out there. Media were only interested in retreats with infinity pools, deluxe spas and detox regimes. We were relegated to the basic category or just ignored. So many rejected proposals have hit the bin!
Hit by landslides and being wiped out by two cyclones within 6 weeks was tough. It has taken us nearly four years to get back to where we started. Like anywhere in the world we are at risk from natural disasters.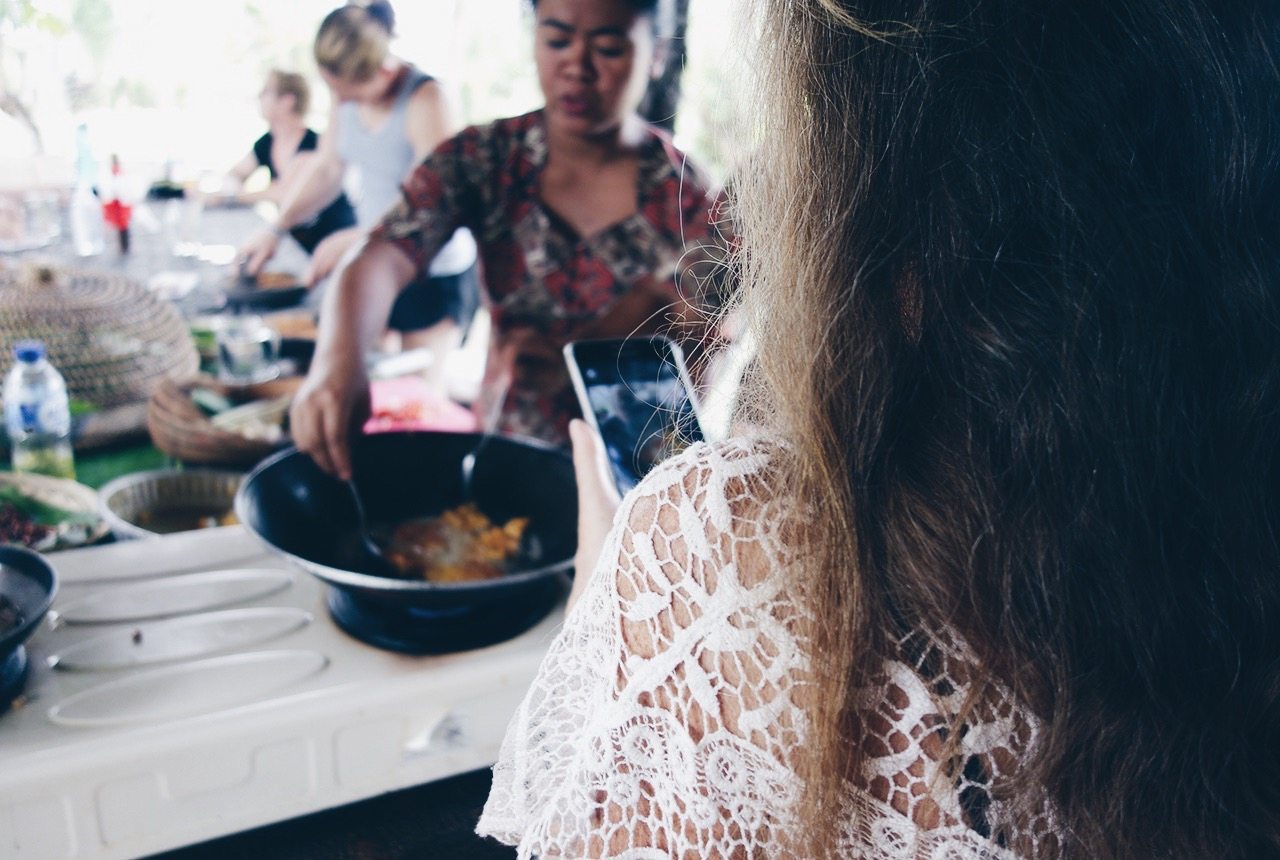 [line] [pullquote width="600″ float="left"]Don't wait for perfect conditions. The concept doesn't need to be fully actualised and thought out before you start. I transitioned into it and am so glad I did so. Take it one step at a time.[/pullquote] [line]
Essentially you have made a business you can run anywhere, what advice would you give to someone wanting to start their own freedom business?
It is all about mindset.. Here is my top tips:
You are in charge of your own time, your own productivity.

That never changes and you need to manage it.

New to self management? Get some coaching

. Invest in yourself.

Do your research & Think Big

. Identify the skills that need upgrading. Find a mentor, follow a relevant entrepreneur or join a group of like-minded people. I wish I had done more of this in my early days. Hence I am so passionate about our Working From Anywhere Conference, an event that will feature a line up of successful entrepreneurs and business people sharing their real life experiences, knowledge, tips and practical know how through a series of lectures, workshops and personal conversations. It is not just a talkfest. It is hands-on learning.

Don't wait for perfect conditions

. The concept doesn't need to be fully actualised and thought out before you start. I transitioned into it and am so glad I did so. Take it one step at a time.

Collaborate. Talk. Share. Ask for help

. There is a whole world of people out there ready to help. Co-working spaces are becoming the future workspaces around the world offering much more than just office facilities. They are a thriving hub of collaboration and connection.

Use technology well

. You need systems in place to allow communication and access to data online and offline. I started this way of life way before instant messaging and the cloud. There are so many free tools out there: Slack. Trello. Skype. Pocket. Evernote. Canva. Work out what's best for you. Don't start out with scrappy excel spreadsheets (like I did!).
The basics….

Your laptop and phone should always in your bag and always be fully charged. "My phone is flat" is poor behaviour.
Always have a USB on hand for transferring info when there is no internet.

Get your 30 second story ready

. Tell everyone and anyone about your business.

Be ready for discomfort

. You will always be learning. Be prepared to fail. Often. If something is not working, move on.

Finally.. stay true to YOU

. Keep checking back in with your life purpose, your goals. Change is inevitable, it just needs to be in the right direction. Enjoy the FREEDOM!
[line] [pullquote width="600″ float="left"]Be ready for discomfort. You will always be learning. Be prepared to fail. Often. If something is not working, move on.[/pullquote] [line]
How do you define success?
Health.

It sounds really simple but waking up every morning with one's health intact takes works.

Happiness.

Knowing what truly makes you happy and being true to that takes some time to work out and live by. Oh and guess what? It changes!

Resilience.

Life is not a continual roll out of Instagram moments. Having the resilience to come back from zero is what makes you unstoppable.
What would you say to your 21-year-old self?
Two things..
Lighten up! (I can be a little serious and intense too often).
I'm going to use a quote from Craig Harper…. "If you're not writing your own story, you're a character in someone else's." (On reflection, I spent way too long being that character in someone else's story).
What person dead or alive would you invite to a dinner party and why?
Billy Connolly. Wonderful storyteller (all his own stories) and absolutely guaranteed to lighten up any dinner party!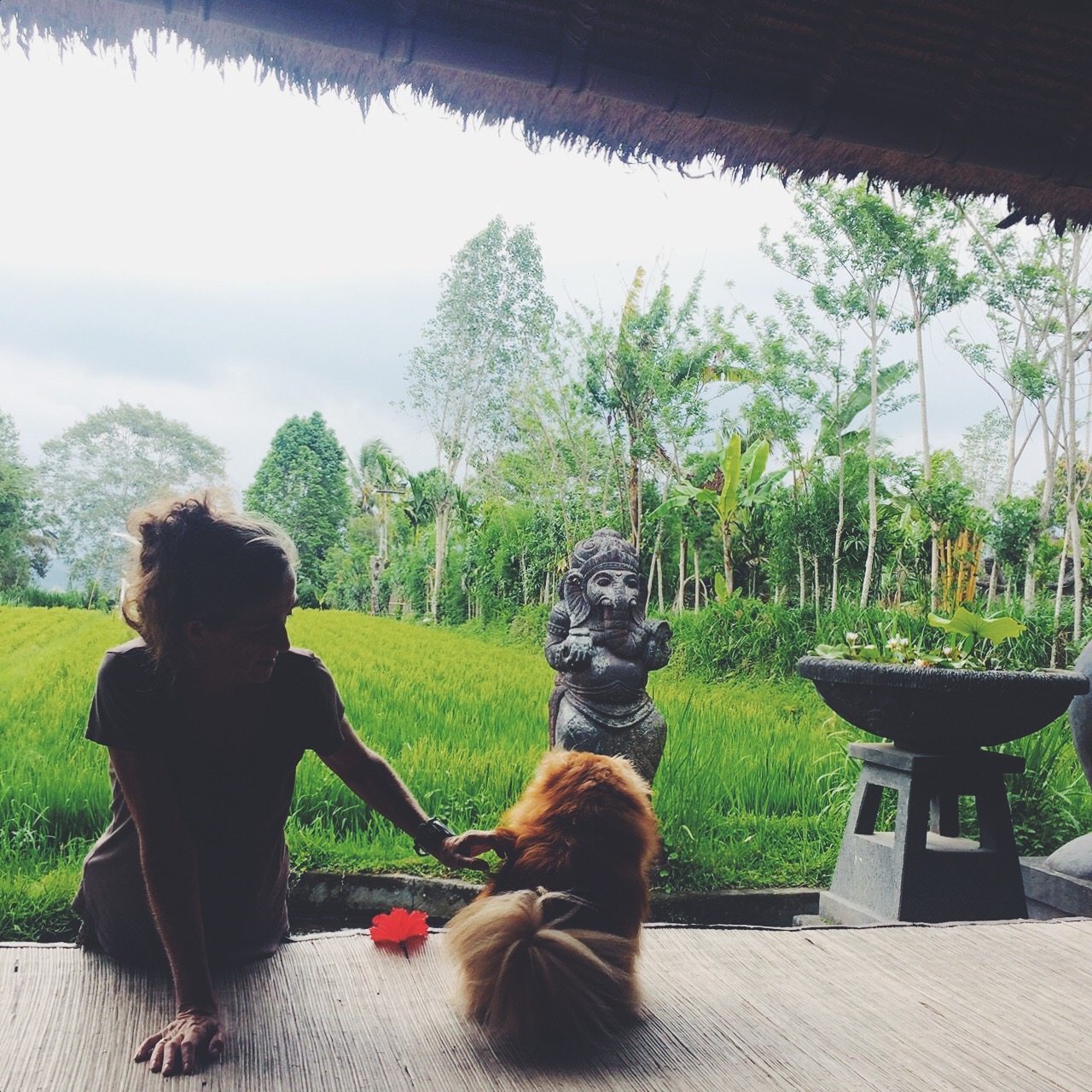 [line]
Sharing Bali Contact Details://
Website / bookings, Instagram, Facebook, blog.
Email: info@sharingbali.com
Phone: +62 (0) 812 3870 2568
Address: It's a secret!
[line]
View the COMPLETE SHARING BALI SERIES including a full review and two recipes for delicious gluten-free banana pancakes.
[line]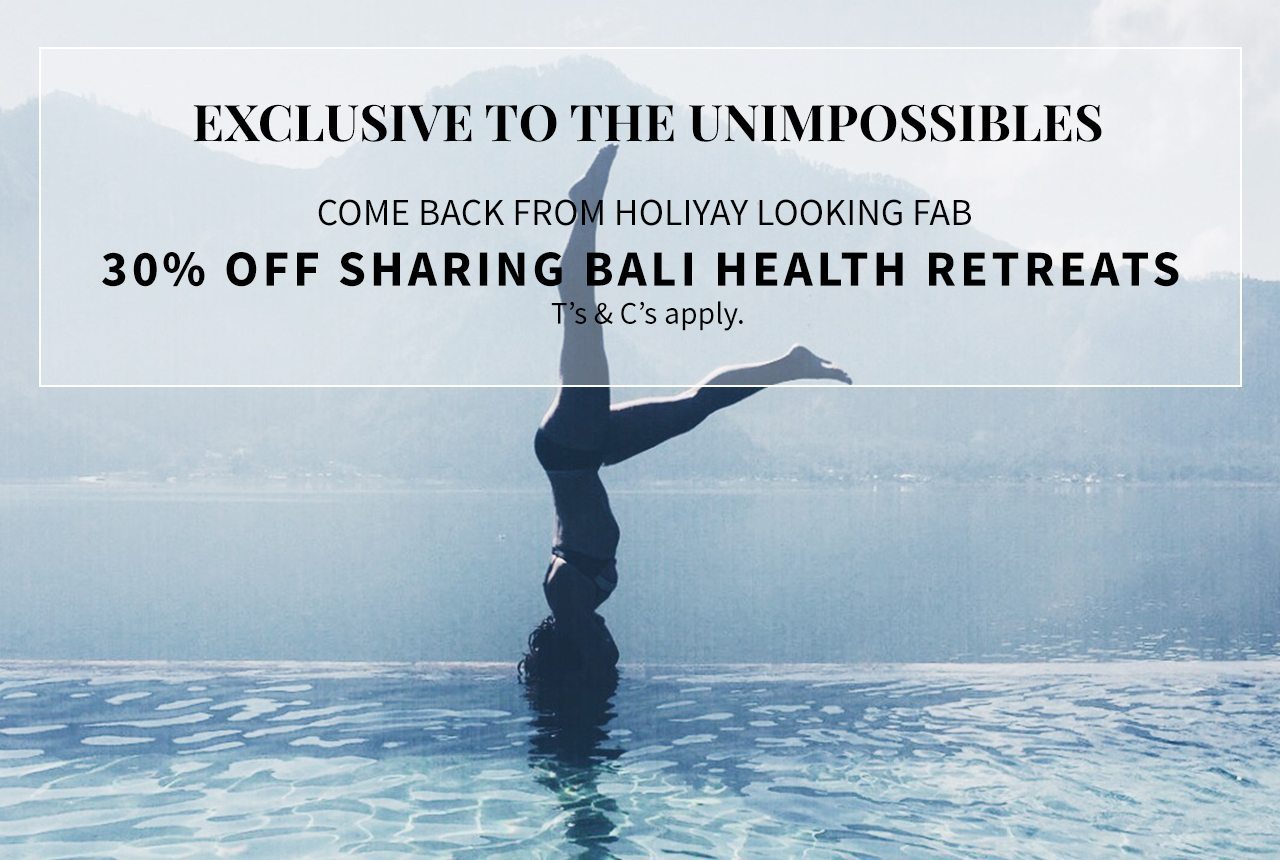 30% OFF ANY 2016 SHARING BALI HEALTH RETREAT!
Terms and conditions:
30% off Sharing Bali retreats 2016 – click here to view retreats.
Usual retreat terms and conditions apply (included on every retreat itinerary).
Not valid with any other offer.
Not transferable or redeemable for cash.
Retreats are guaranteed to run once minimum numbers are reached.
Expires: 2nd February, 2016.
To claim the discount:
Simply email Karen at info@sharingbali.com quoting the code: BLISS.