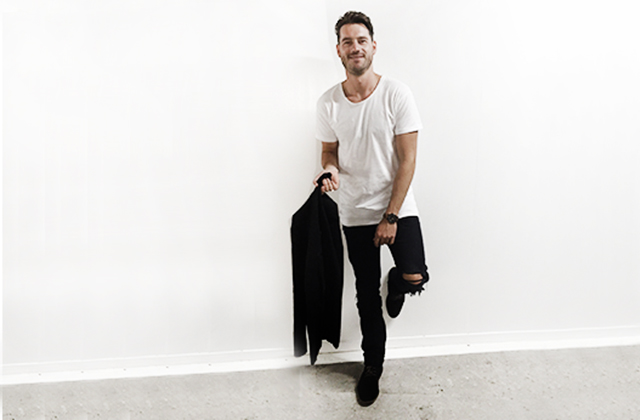 Ripped jeans when you aren't a rockstar can be hard to pull off and I get that It's not going to be something for everyone, but if you're up for it, and give it some attitude you may as well be a rockstar. 
Where to begin, I guess it all starts with the search for the right pair of ripped jeans. It's all based on finding that key balance between the amount of rips to skin ratio. Us guys don't want to be showing our off our hairy legs, the world isn't ready for that kinda shit, so don't go buying jeans that are showing a too much knee or leg. Instead look out for a pair that's got a good amount of distressed material without it appearing like you've ripped your pants to bits on the barbed wire fence while escaping prison.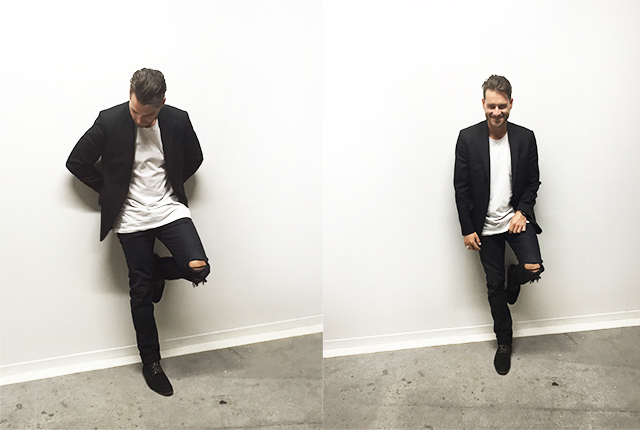 In terms of the colour, I'd suggest sticking to classic black and/or shades of blue. I started out with a black pair from the Melbourne based brand Neuw which have had some solid use, and just two weeks ago I discovered the Melbourne brand Flux and picked up the below pair of faded blue skinnys that have become my regular.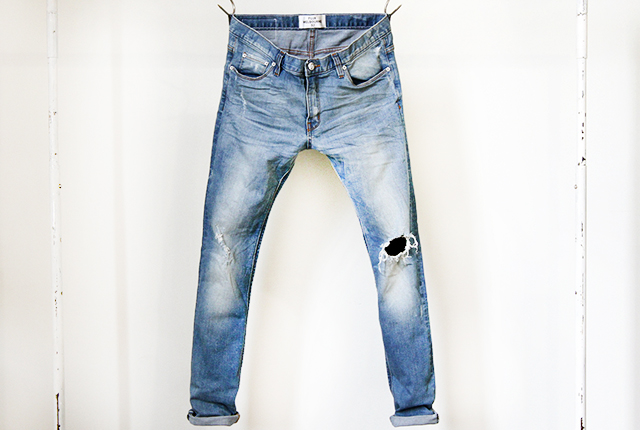 Suppose the next question is how do you then pull together the rest of the look? Here's a couple of ways to make it work depending on what vibe you're after.
Pair up your ripped jeans with a plain tee and jacket if you want to slide up the style scale, which is good for the work place or going out in the evening. You can even swap out the plain tee for a long sleeve collared shirt if you want to lose the jacket but maintain that more 'dressed' up look. If it's the weekend, then sport a pair of your favourite shoes, like these high top chuck taylors.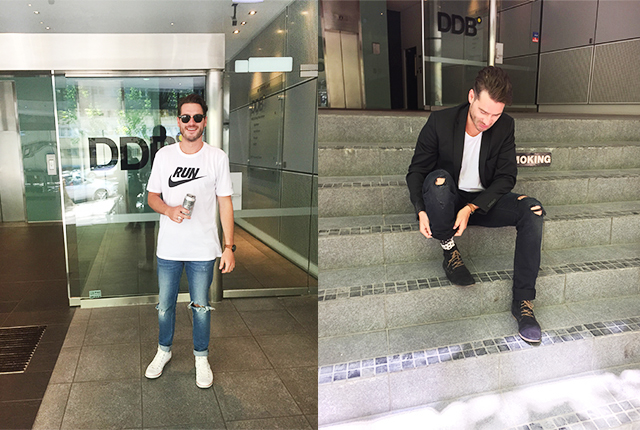 See Also
So that's the basic wrap up on ripped jeans, don't be afraid. Rip it up.
JB //
Photos by Amanda Summersby
Jaheb Barnett
JAHEB LIVES IN AUCKLAND, NEW ZEALAND AND SPENDS HIS WEEKDAYS WORKING IN THE ADVERTISING INDUSTRY. IN HIS SPARE TIME HE'S OFTEN OUT SURFING THE COASTLINES, PLAYING TENNIS AND HITTING THE NIGHT LIFE WITH MATES. HE 'S ON A MISSION TO HELP GUYS FEEL CONFIDENT IN WHO THEY ARE BY SHARING SOME THOUGHTS ABOUT MAN RELATED STUFF, FROM MEN'S STYLE, TO FITNESS AND HEALTH. YOU CAN DROP HIM A LINE AT JAHEB@THEUNIMPOSSIBLES.COM FOLLOW HIM ON INSTAGRAM _JAHEB