Both images from Advanced Style.
Well hello fashion friends, it's been an inexcusably long time since I've posted. What can I say – a holiday turned into an extended holiday that turned in to an engagement and before I knew it, it was the end of March and I'm turning 28. How did then even happen?! I swear only yesterday I was wearing leather hot pants and going out clubbing until four in the morning.
But alas, I must come to terms with the fact that I am now a fully formed adult, no longer a 'spring chicken.' This time next year I will be somebody's wife (I feel sorry for him already). I derive far more pleasure from buying a new floor rug or cooking a good meal than vodka shots and dance parties. I like spending time with my cat, and that's OK.
Anyway, my graceful transition into my 'late 20s' (read: being dragged kicking and screaming) has got me thinking about age appropriate dressing. I've kind of never really believed in this term – I mean you should dress however the f*** you want – right? That's what's so fun about fashion – it's an uncensored form of artistic exploration and self expression.
I've always vowed and declared that when I'm an old lady I'm going to be the Baddie Winkles or Iris Apfels of this world – sticking it to the man with bright costume jewellery and having more fun than is deemed 'appropriate' for someone with grey hair. I still believe in that, but I think there is something to be said for embracing the age you are, and finding ways in which to work that in to your look.
Here are a few key looks I've found I've easily transitioned in my journey from early to late 20s. These all work for both young and fun and older and… still fun. But these are just things that I've personally done… there are definitely no rules in fashion land!
Full Skirts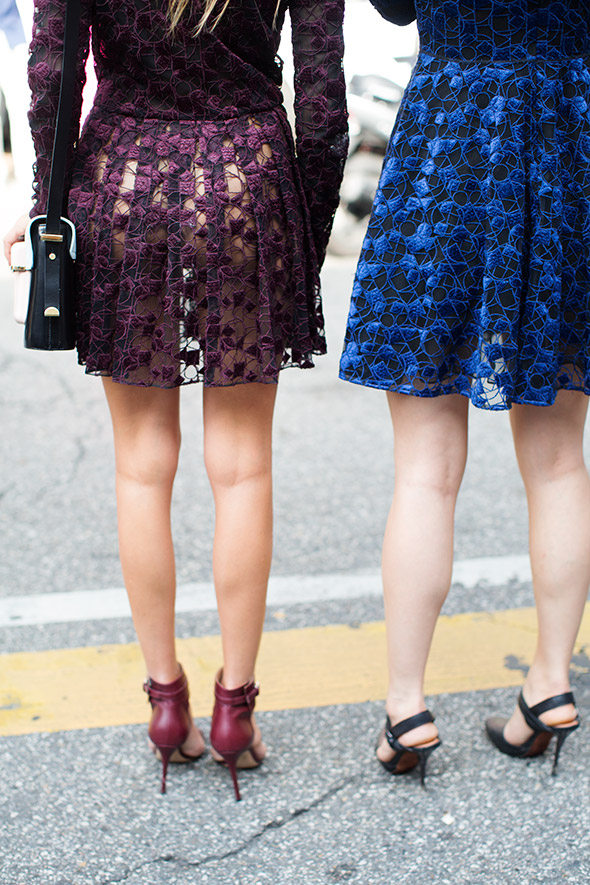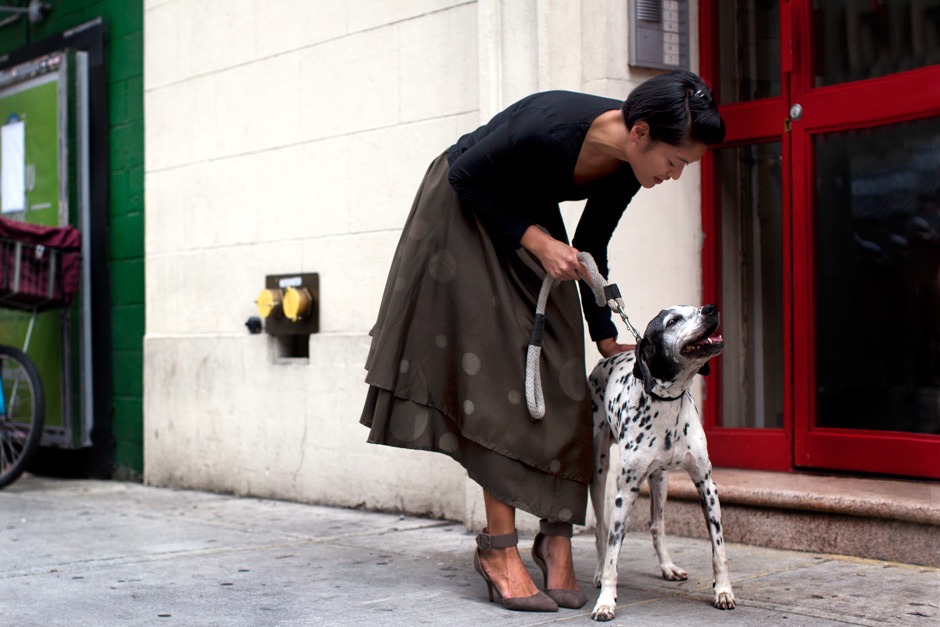 In my early 20s, I was all about floaty skirts and low cut tops – hey, we've all got things we'd rather draw attention to and things we'd rather hide. These have carried through somewhat – I tend to cover up at the neck a bit more now that I'm getting older but I'm still partial to a floaty skirt. However where this used to something short and silk, now I prefer it below the knee in a heavier fabric.
Both images from The Sartorialist.
Shirts
Tied at the waist and worn with skinny jeans or short shorts at 20, loose and still worn with skinny jeans at 30, Just to be clear – skinny jeans are always ALWAYS age appropriate in my book.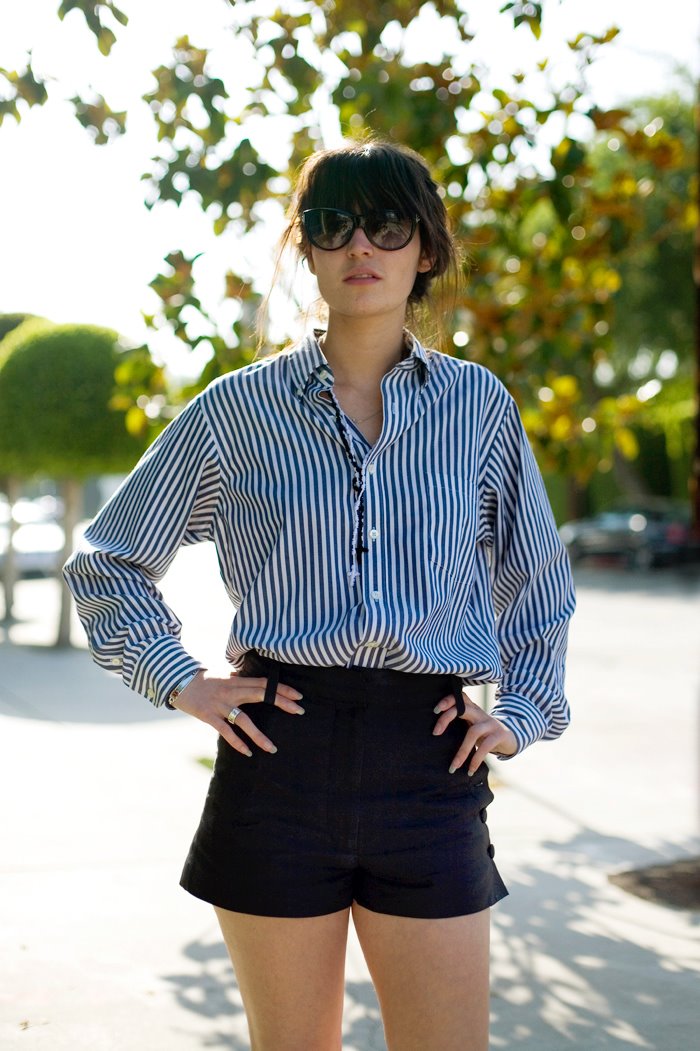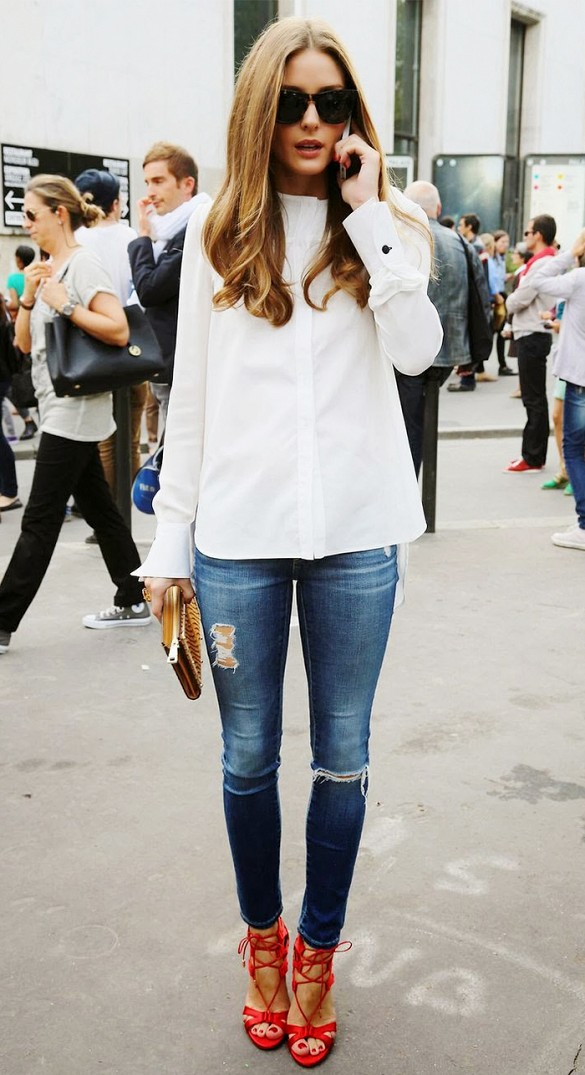 Images by The Sartorialist and WhoWhatWear.
Maxi Dresses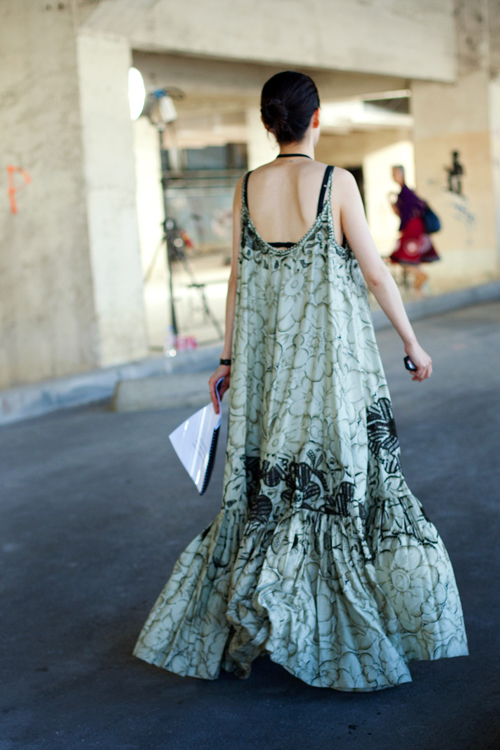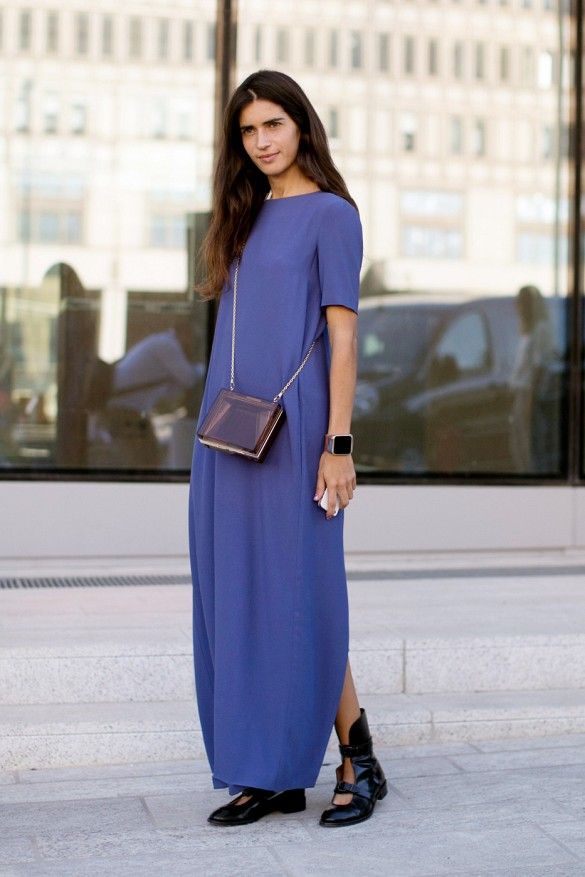 God, I love a good maxi dress. On a hot summer day they just feel fabulous against your skin and you don't feel too exposed. They are incredibly feminine and can take you from the beach to a wedding and just about everything in between. For the younger wearer, I'd choose a more bohemian style with a split and wear with heels and bold jewellery. For the slightly older wearer, a minimalist style with a cap sleeve is fabulous, or throw a belted jacket over the top.
Images via The Sartorialist and Coast to Coast Central.
Shorts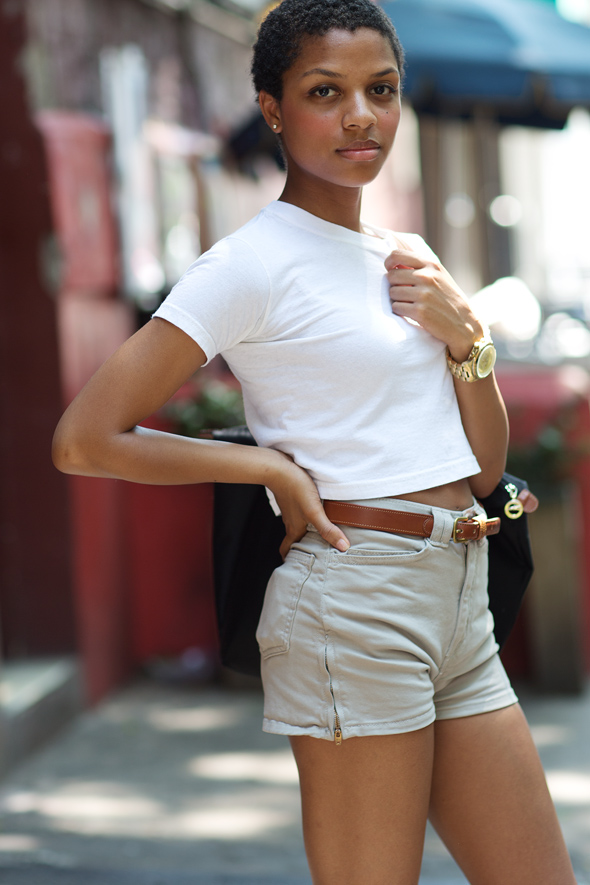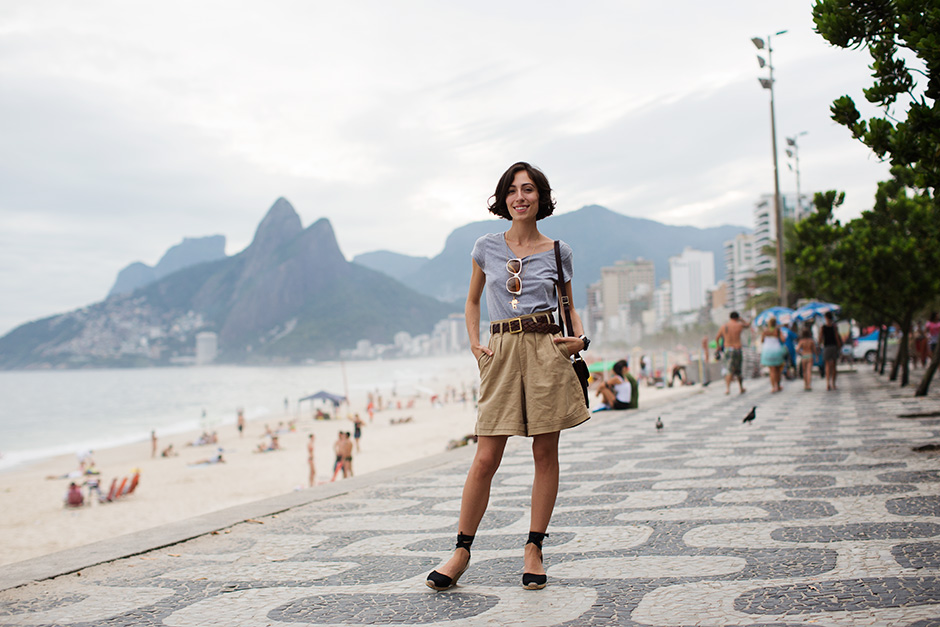 With shorts it's all about length. Younger = shorter. Older = longer. It's not that hard.
Both images via The Sartorialist.
Lydia Brewer
Lydia lives in Auckland, New Zealand, and spends her days as a freelancer in the creative industries specialising in publicity, communications, copywriting and styling. Since working in the fashion industry, Lydia noticed a lack of education around the manufacturing of fabric and garments.She embarked on a personal mission to dress in ethically and sustainably produced fashion, without the hemp sandals. On the Unimpossibles, she writes about her journey, brands she's uncovered and her ethical fashion wishlist. You can email Lydia at hello@theunimpossibles.com.