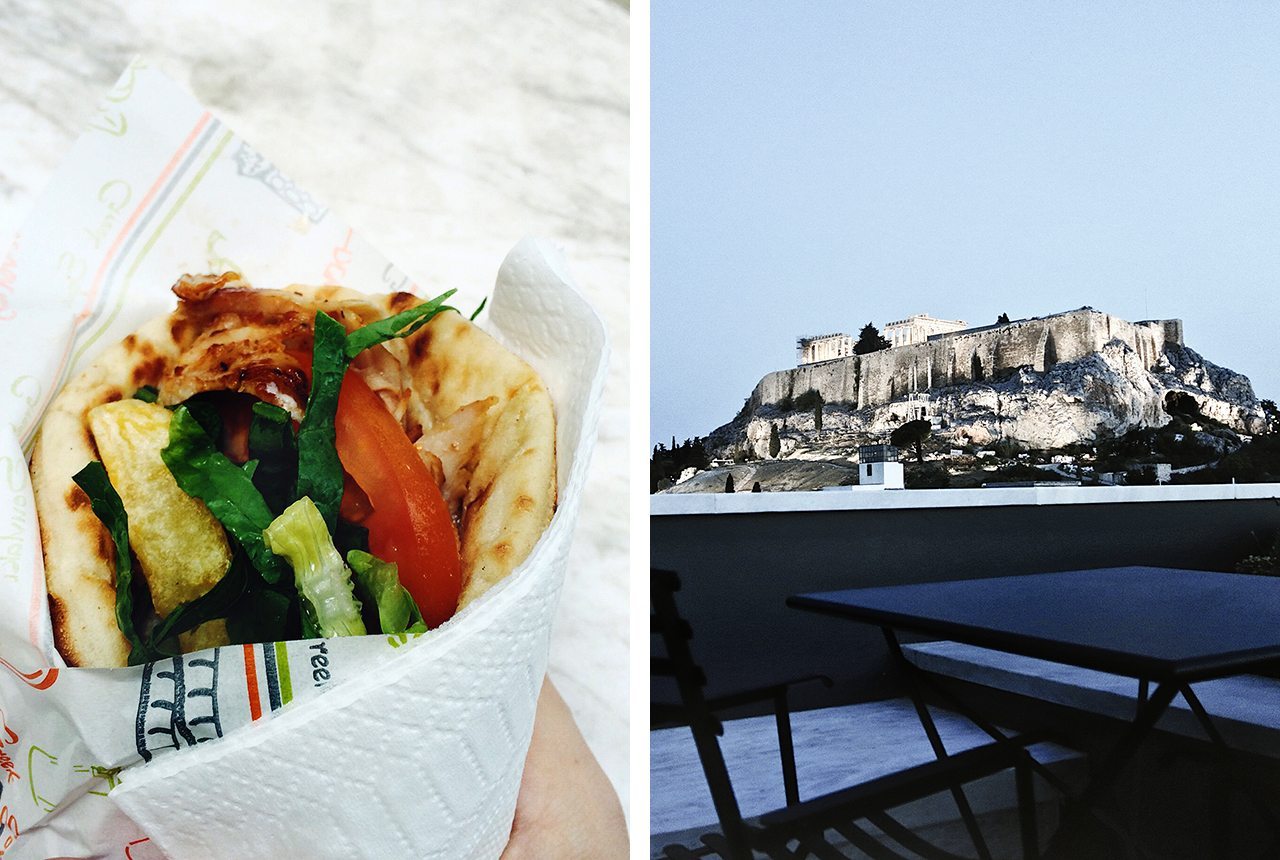 Athens the city of many rulers and many ruins. To be honest when I decided to go to Greece, I only ever viewed Athens as a means to an end of getting to the other more interesting beach islands. When I arrived however, I was pleasantly surprised. Athens is a bustling vibrant city which comes alive at night with lots of awesome deliciousness to eat and cool places to explore.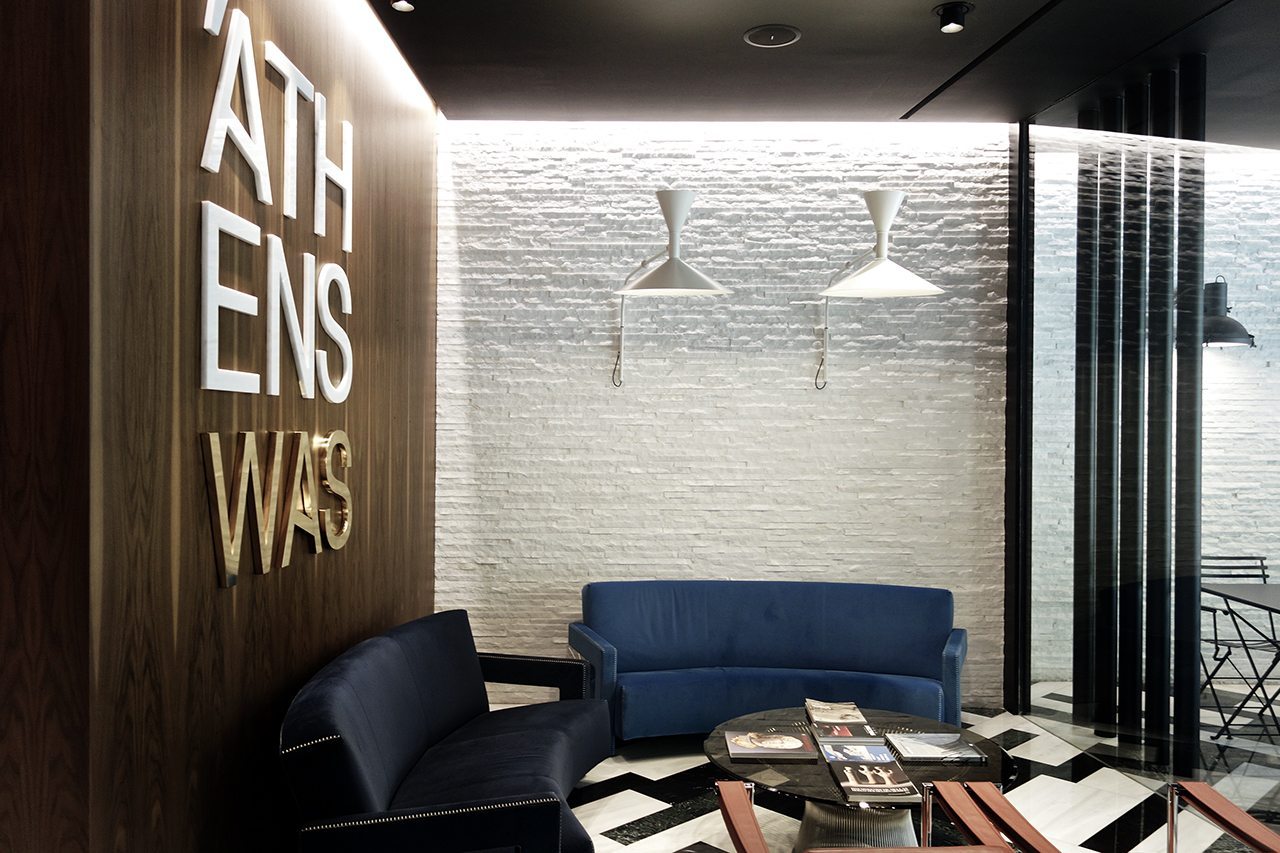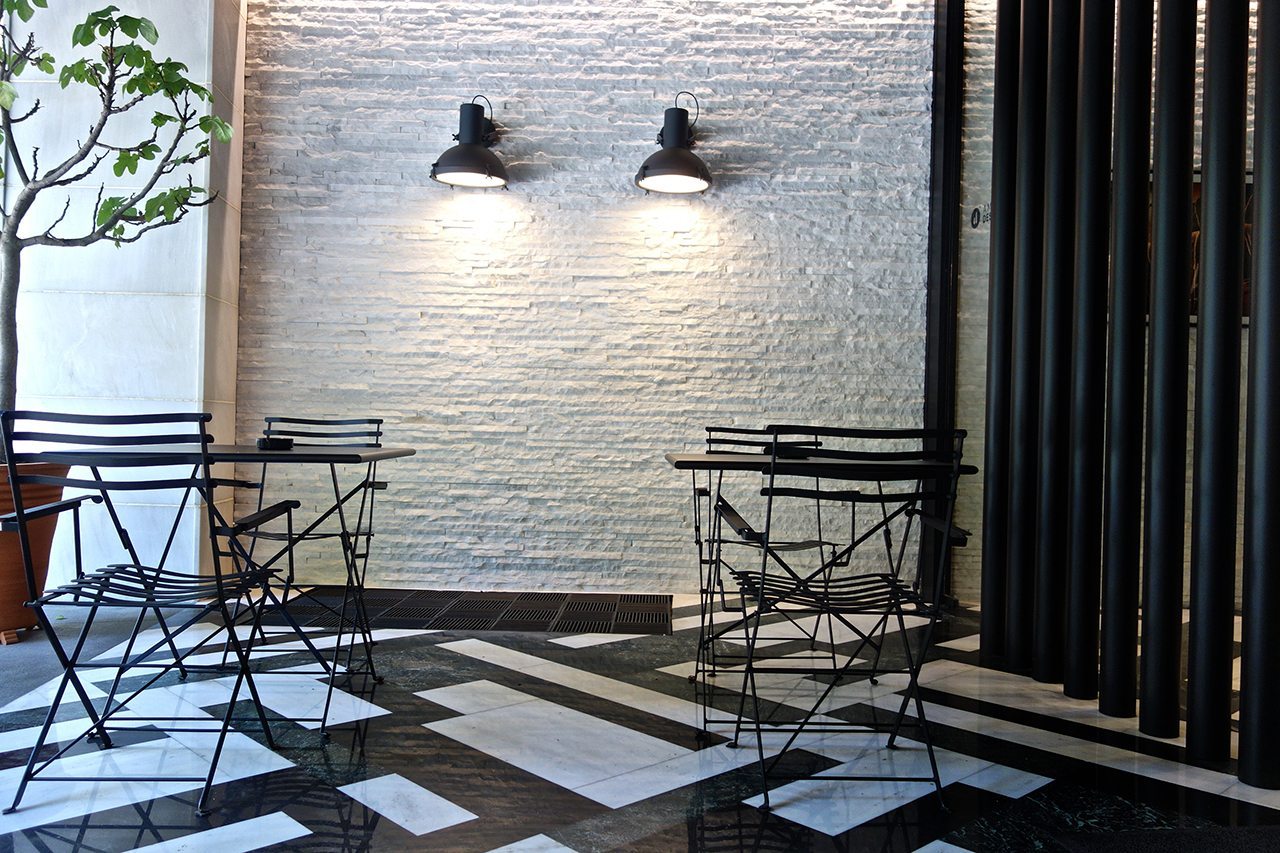 We stayed in the AthensWas Hotel. Completed only in April it is an amazing world class hotel which brings old and new together – a symbolic nod to the vibe of the city itself really.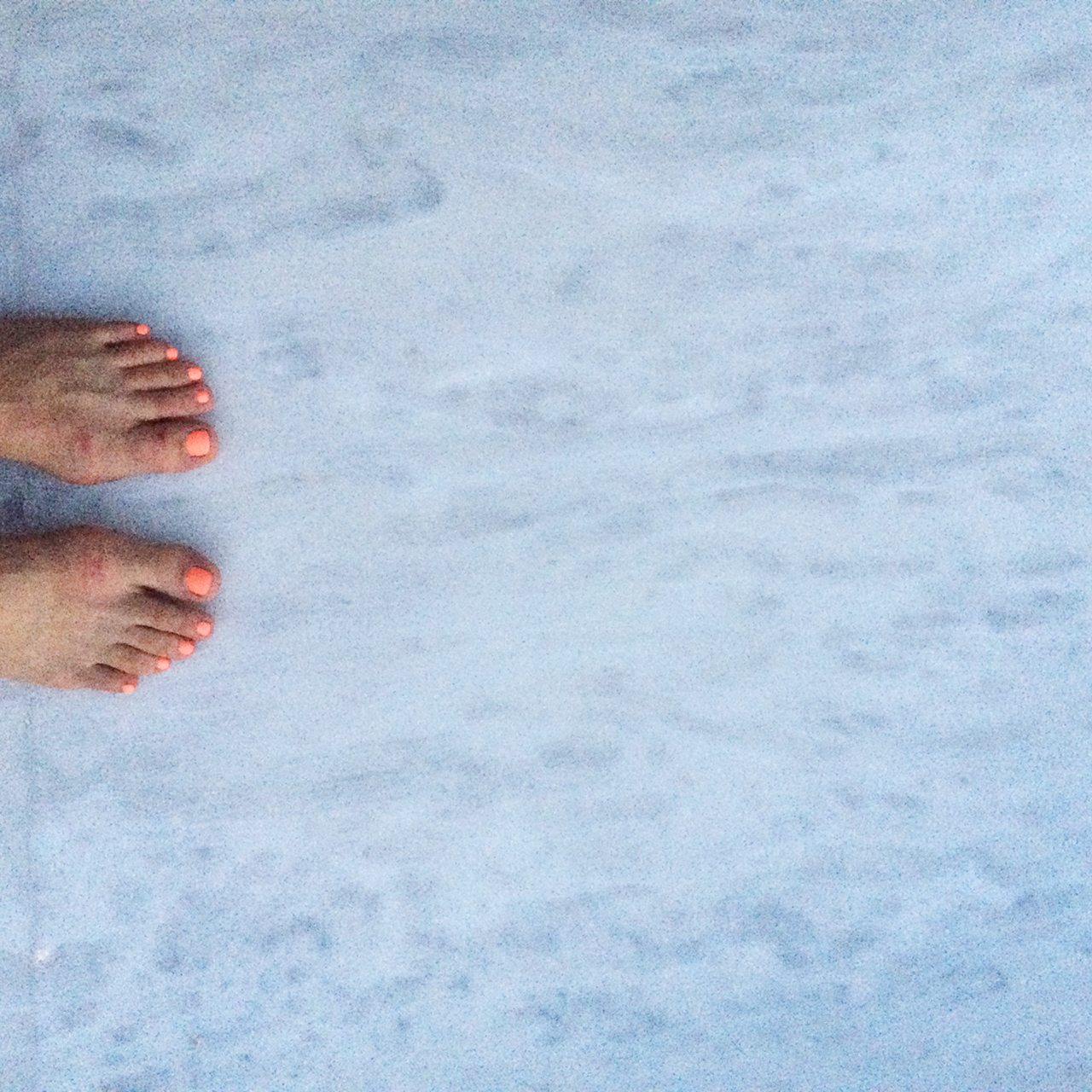 Although there are amazing old ruins such as the Acropolis, Temple of Olympian Zeus and the Parthenon dating back to the 5th Century BC circling the city, there is also a lot of modern architecture and thinking which brings the city into the 21st century. Unlike my experience in Prague, which seems to hold onto the past somewhat in terms of external facing architecture, Greece manages to integrate its signature heritage stone and marble to combine with today's new technology.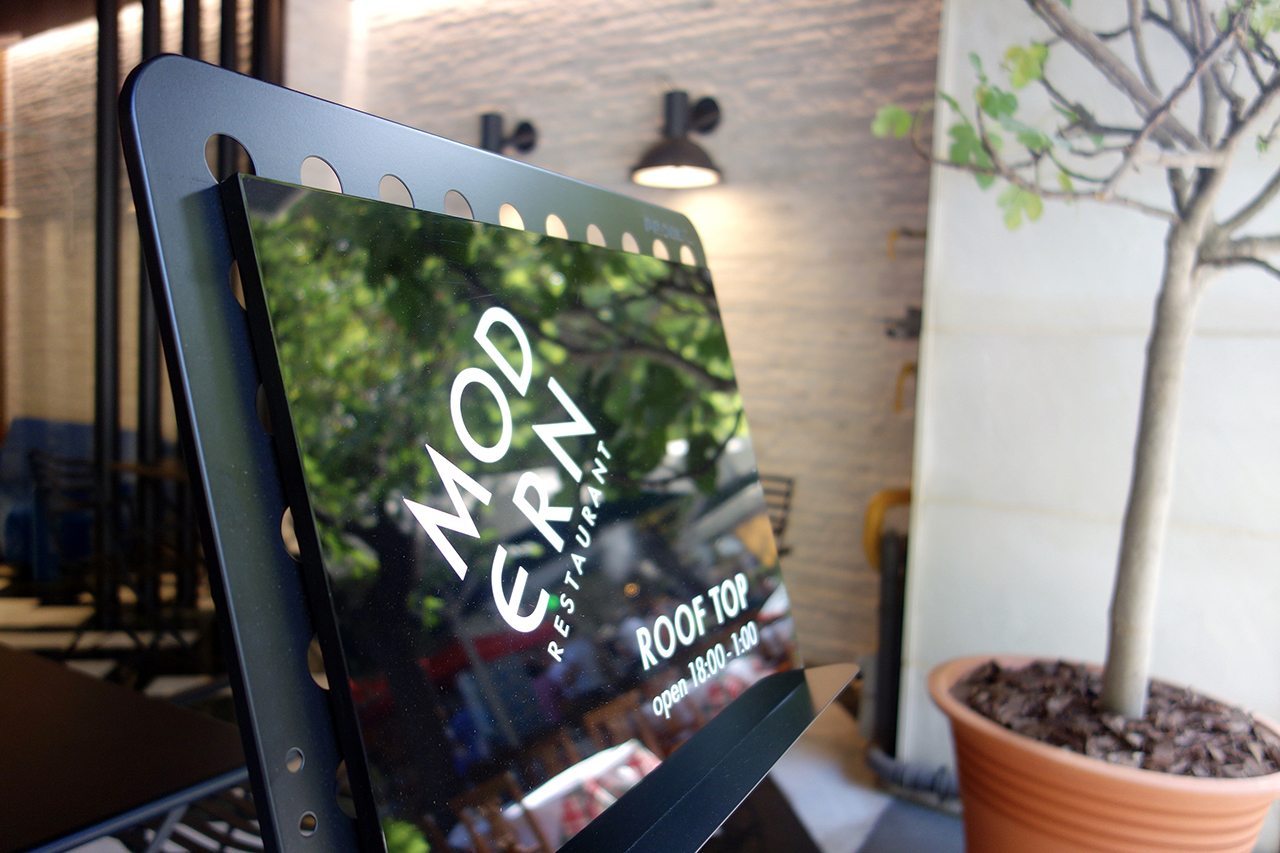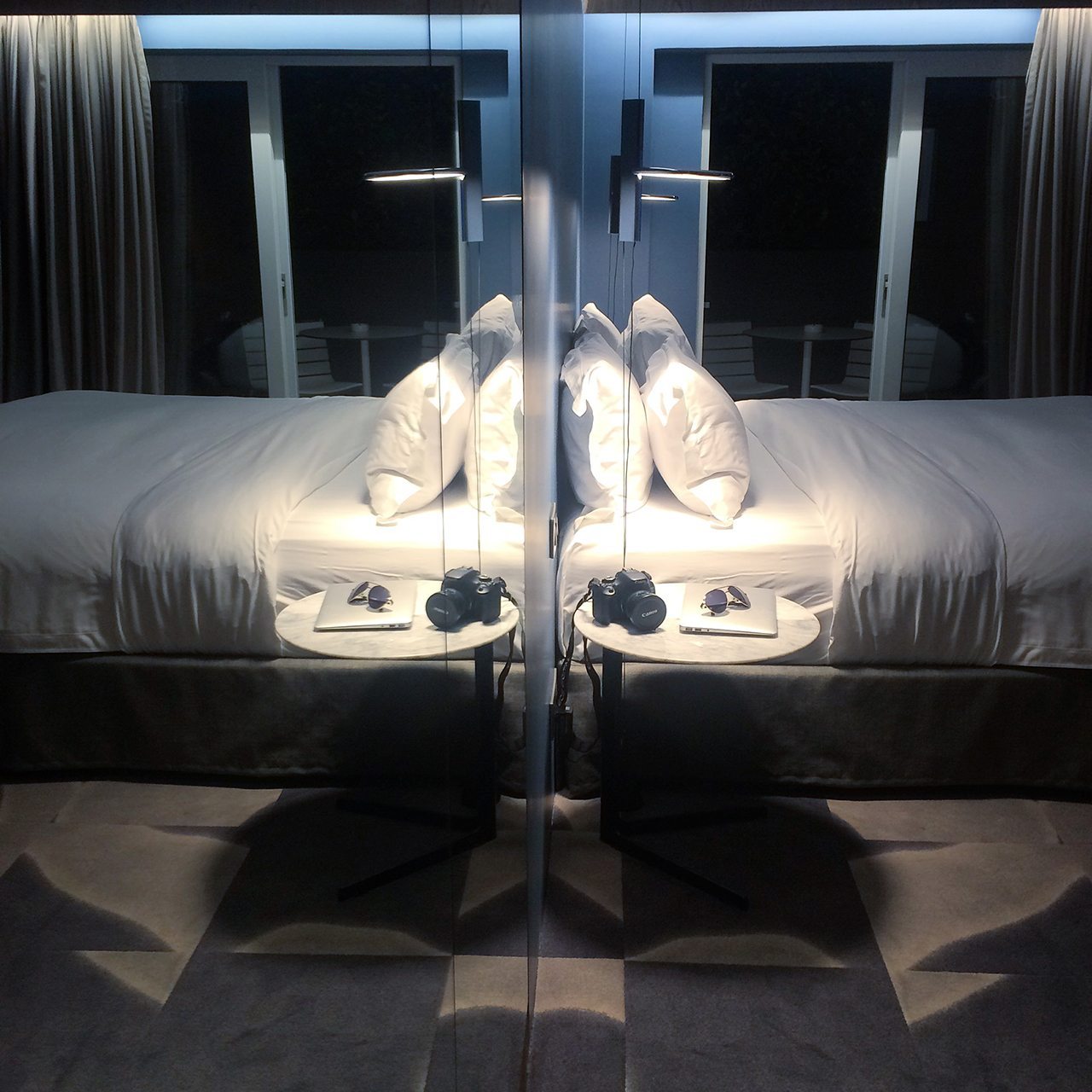 One of the hotels leading the way in terms of modern Greek design is AthensWas – a stunning modern hotel apart of the Design Hotels entreprise completed only in April which combines the new and old just as well. The magnificent foyer is made of streamlined marble against white brick walls which then has its logo in beautiful San serif fonts. This flows into the modern dining area which continues into an outdoor terrace.
The interior itself is minimalist in style which acts like an art gallery as it is offset by the giant photographic prints and modern sculpture. It is defined by clean, uncluttered lines and natural materials such as Greek marble and wood.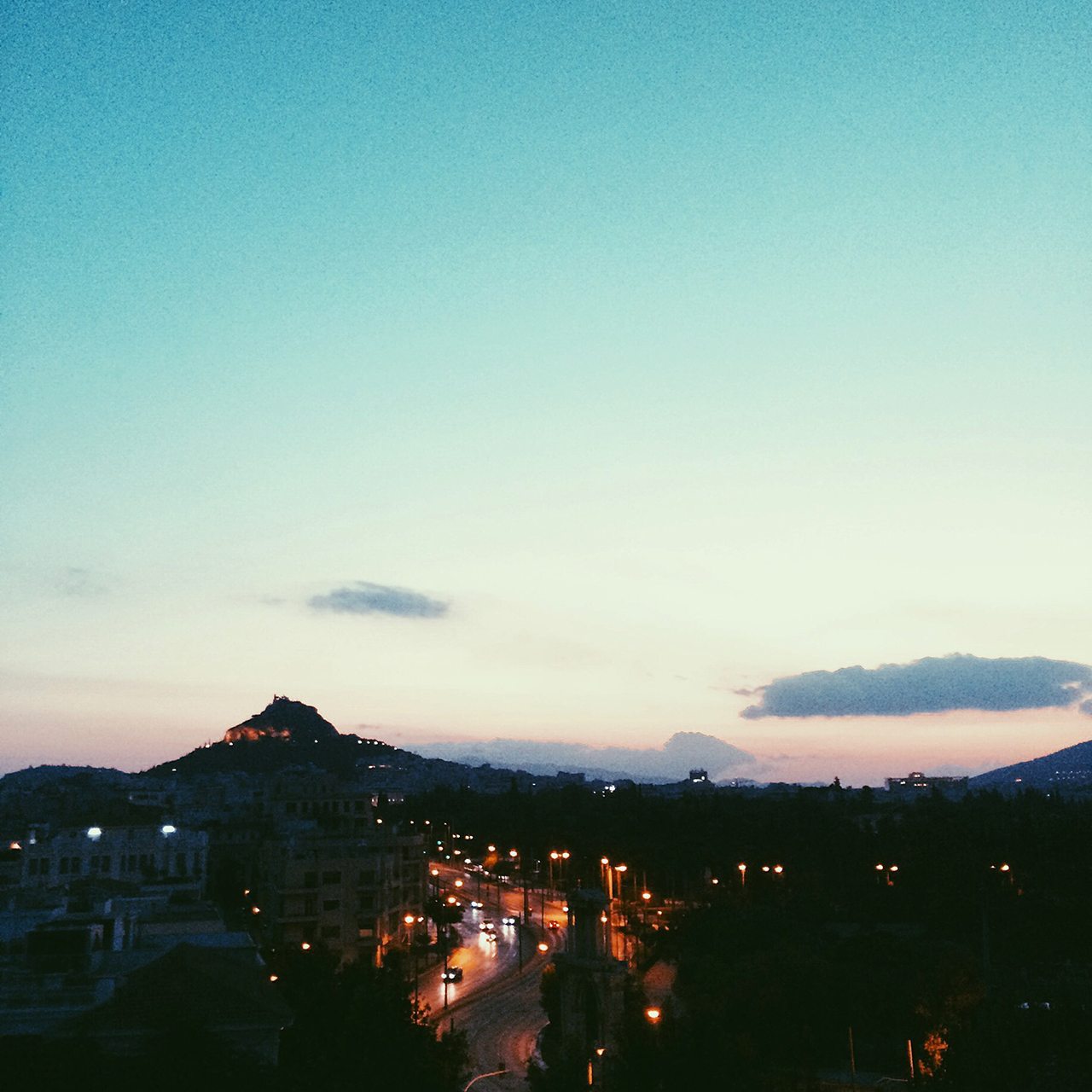 At the top of the building there is a giant rooftop bar where you can take the money shot image of the Acropolis as the sunsets while sipping on your favourite cocktail or coffee or enjoying their modern Greek menu.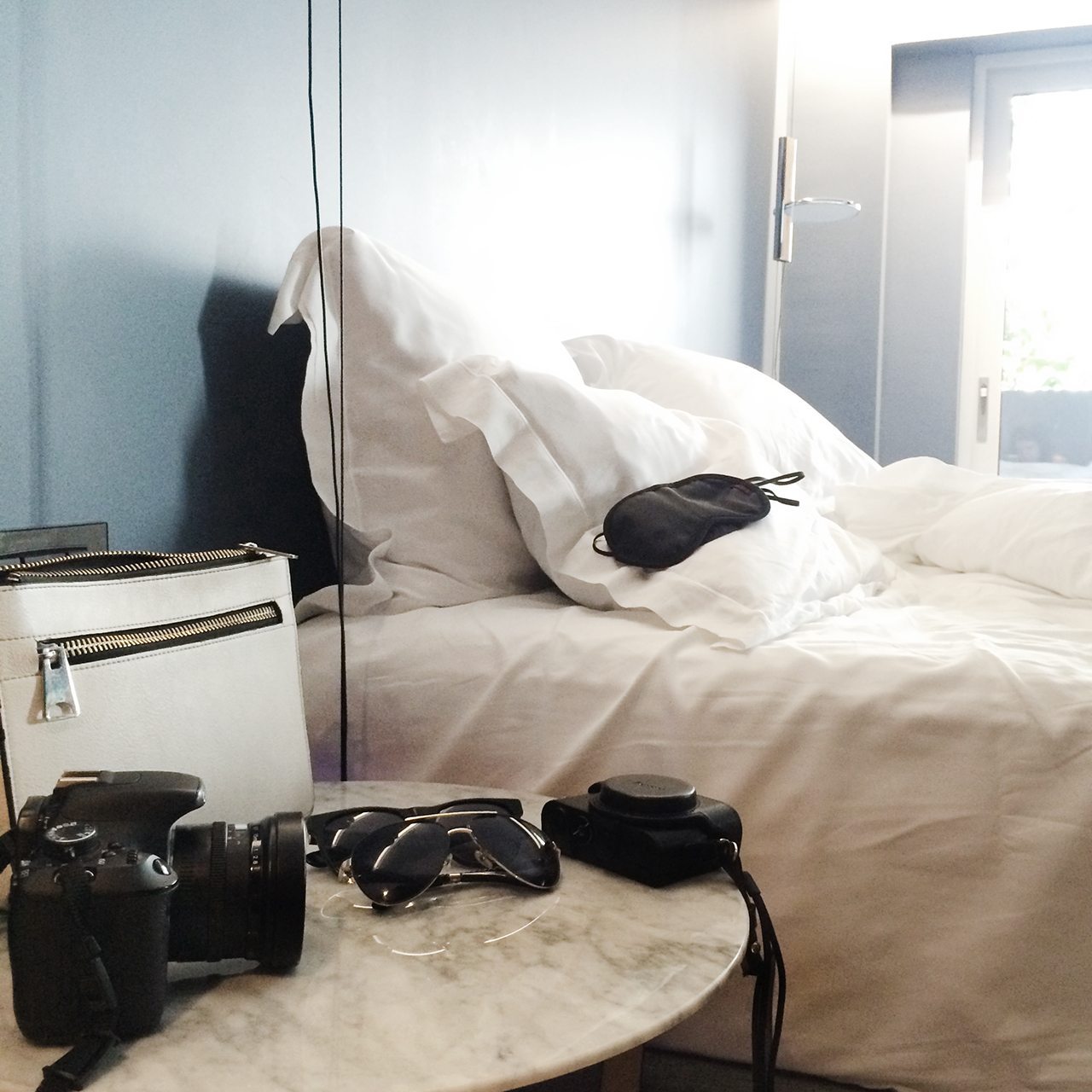 The rooms themselves can also be described as cutting edge Greek Luxe. Giant white king size beds with white linen against a tasteful carpet. Again, all room features are paired back to let the high quality materials and finishes stand out.
The rooms all have an impressive amount of technology built into them – Floating pendants on the side of each bed with touch sensors to turn on, dim or turn off the lights. Instead if your usual DND card, you can press a button which lights up the DND symbol outside the door.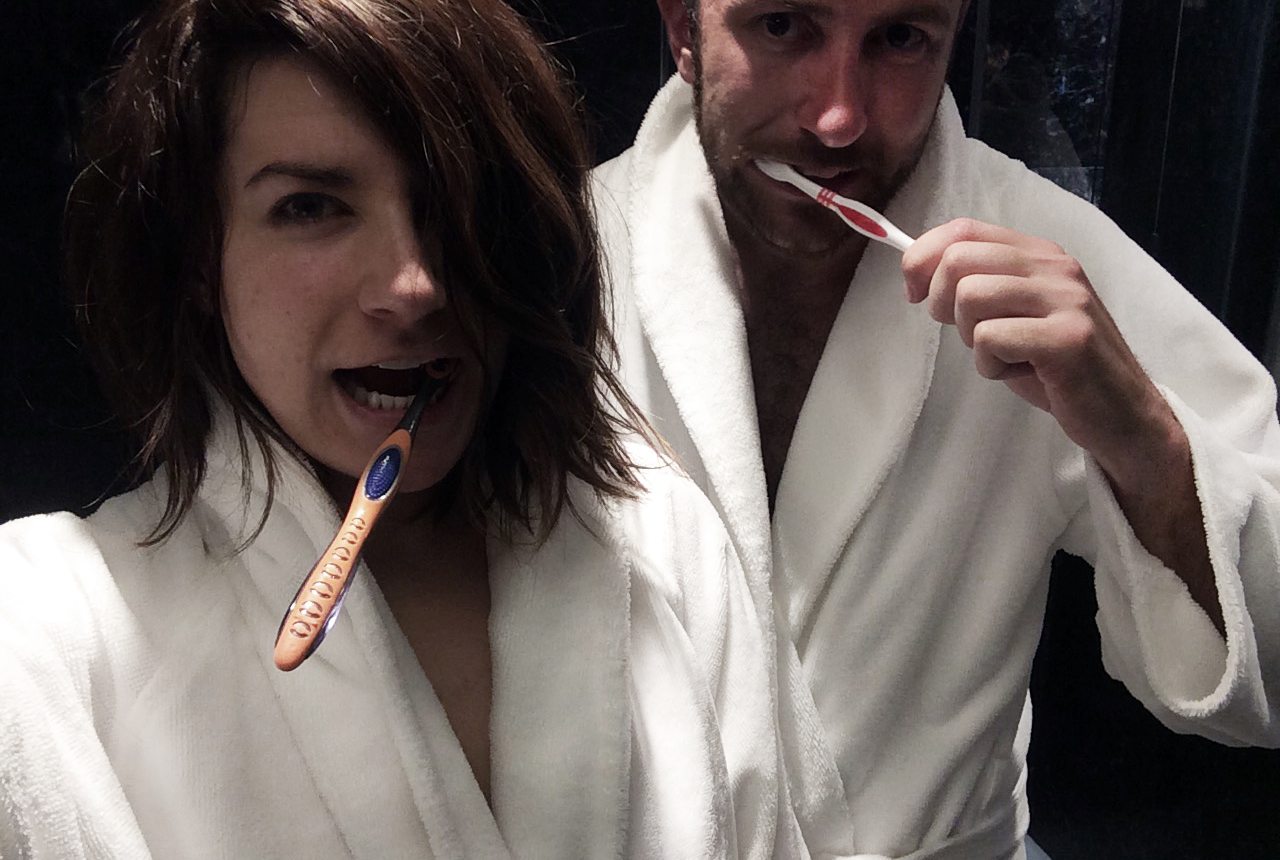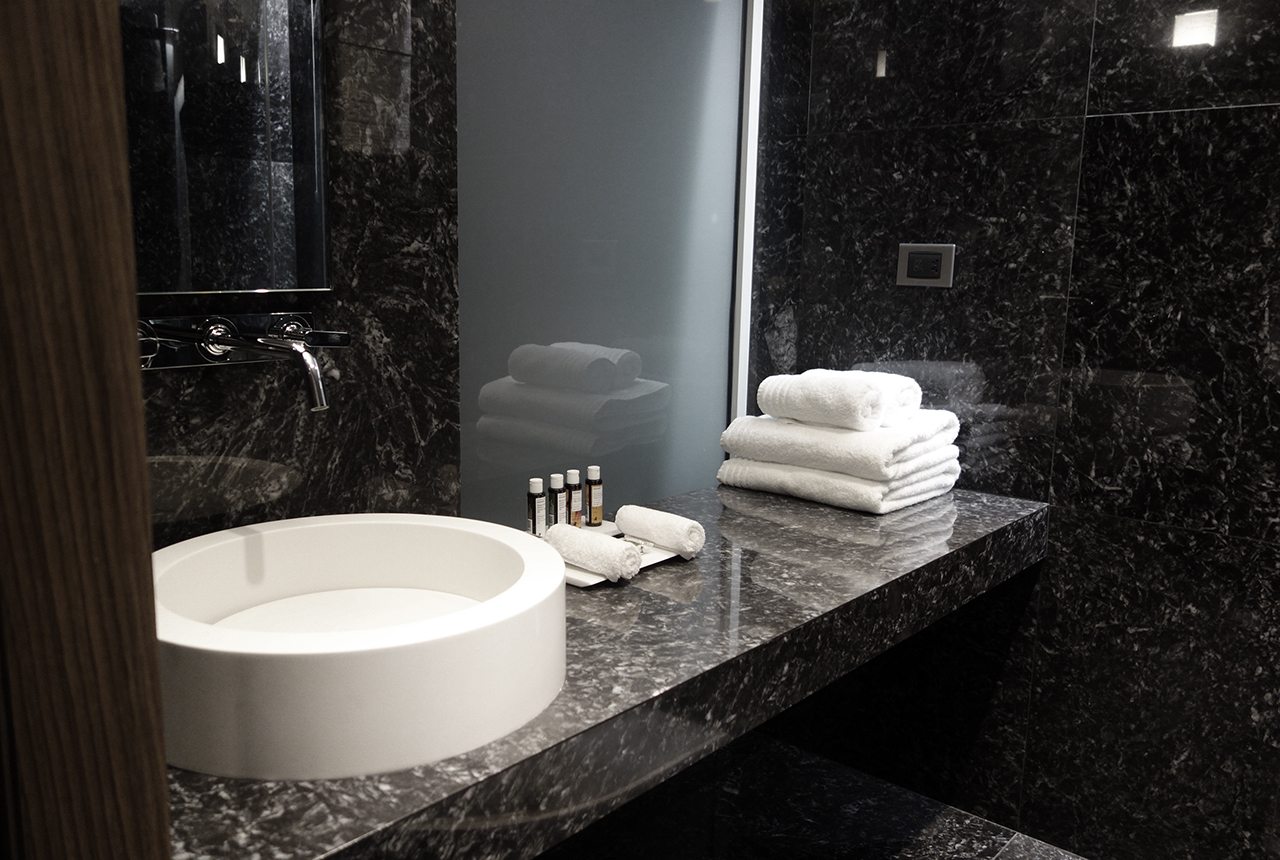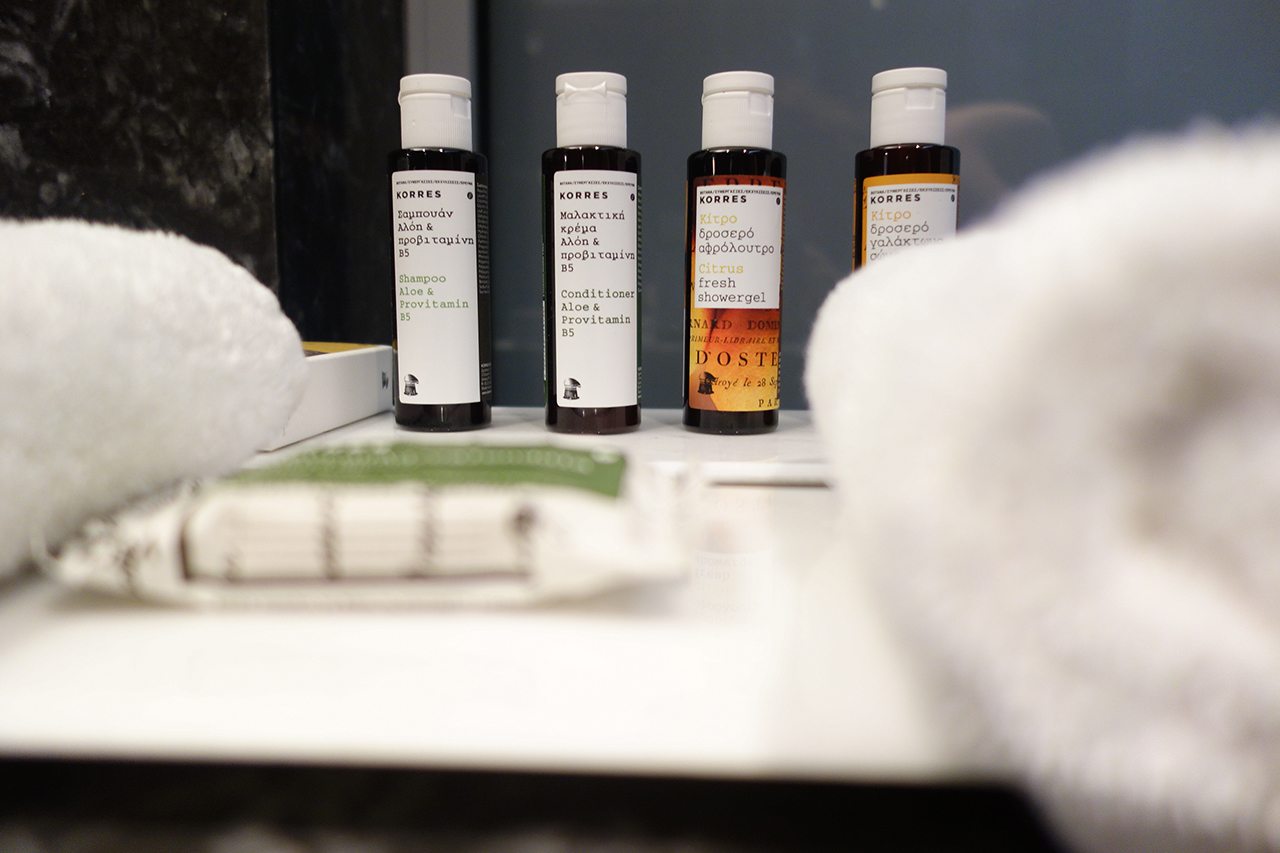 The bathroom itself is also decked out in marble (of course it's Greece). Beautiful high end state of the art stainless steal accessories finish the room. Even the toiletries are by artisan Greek designers. Then there are the lush white robes for general robing in. Bliss..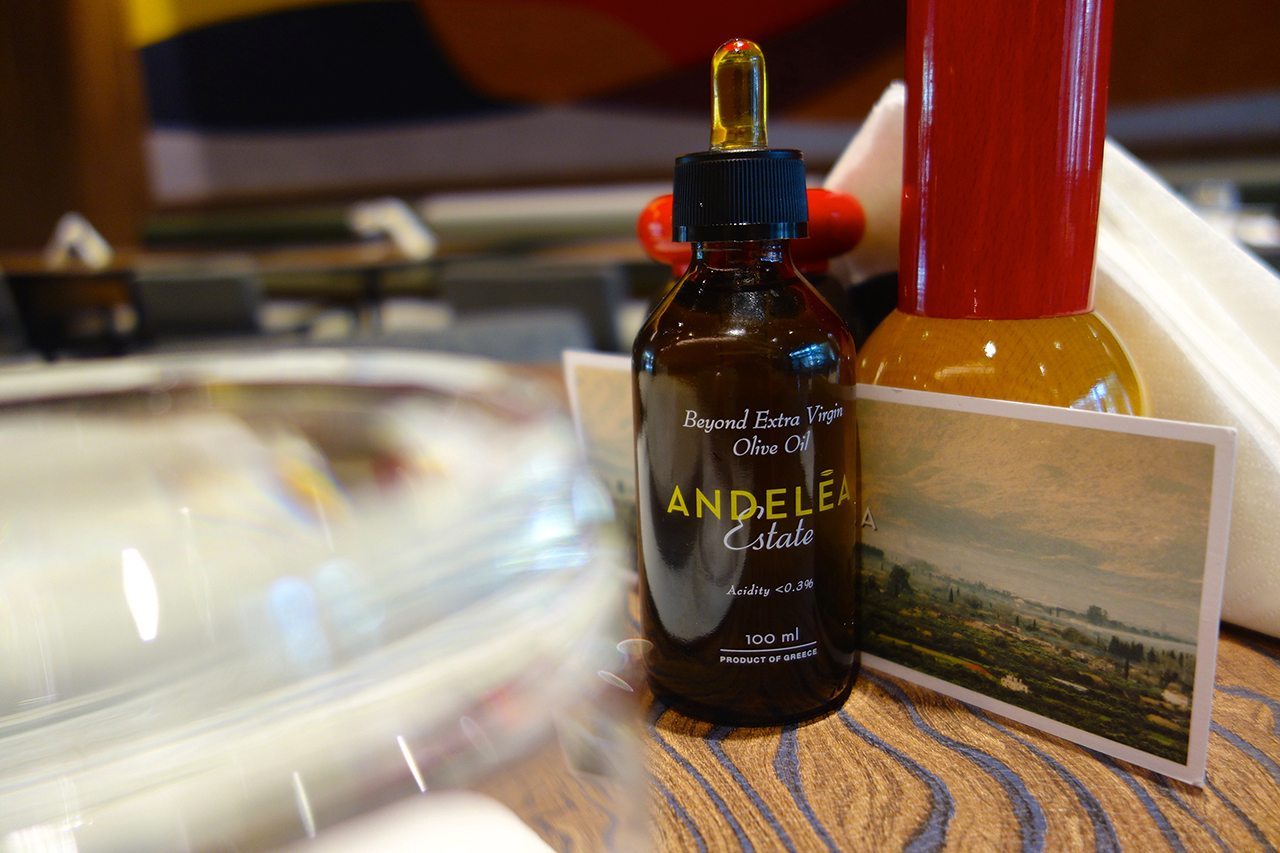 The breakfast is A la carte menu with a range of pancakes, pastries, eggs anyway, fruit platters, juices and coffees – the array of sides for each of these options with beautifully sourced local condiments such as olive oil.
The staff where amazingly friendly and helpful – their knowledge of the city was phenomenal – Barbara at the desk was able to provide a lot of useful information and guidance for our very unplanned trip to Mykonos the next day.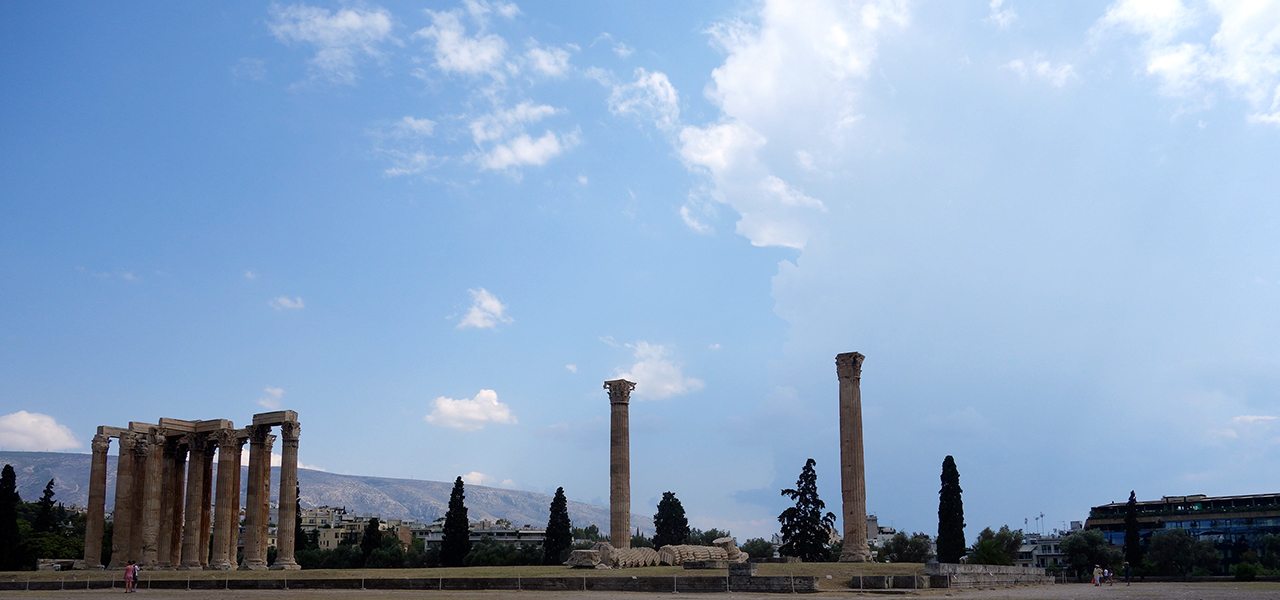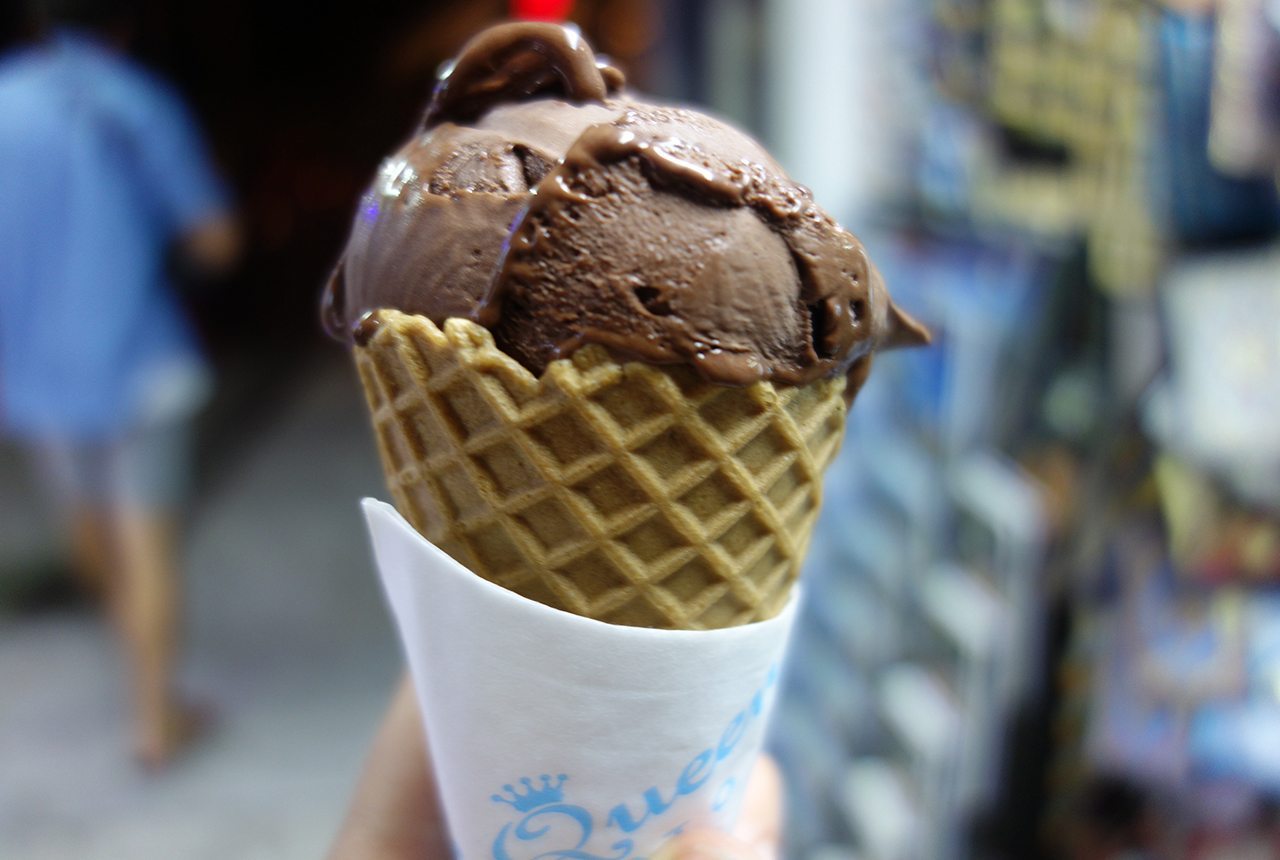 It's location is also one of its biggest draw cards – it is smack bang in the middle of all of the monuments and flee markets. Finding traditional Greek food – both sit down cafes and street food was easy. For dinner I got a huge seafood salad for only €9.50 and vegan chocolate gelato from Ice Queen Gelato. The following day I got a souva from next door around the corner for only €2 –  was one of the best souva's I had all week!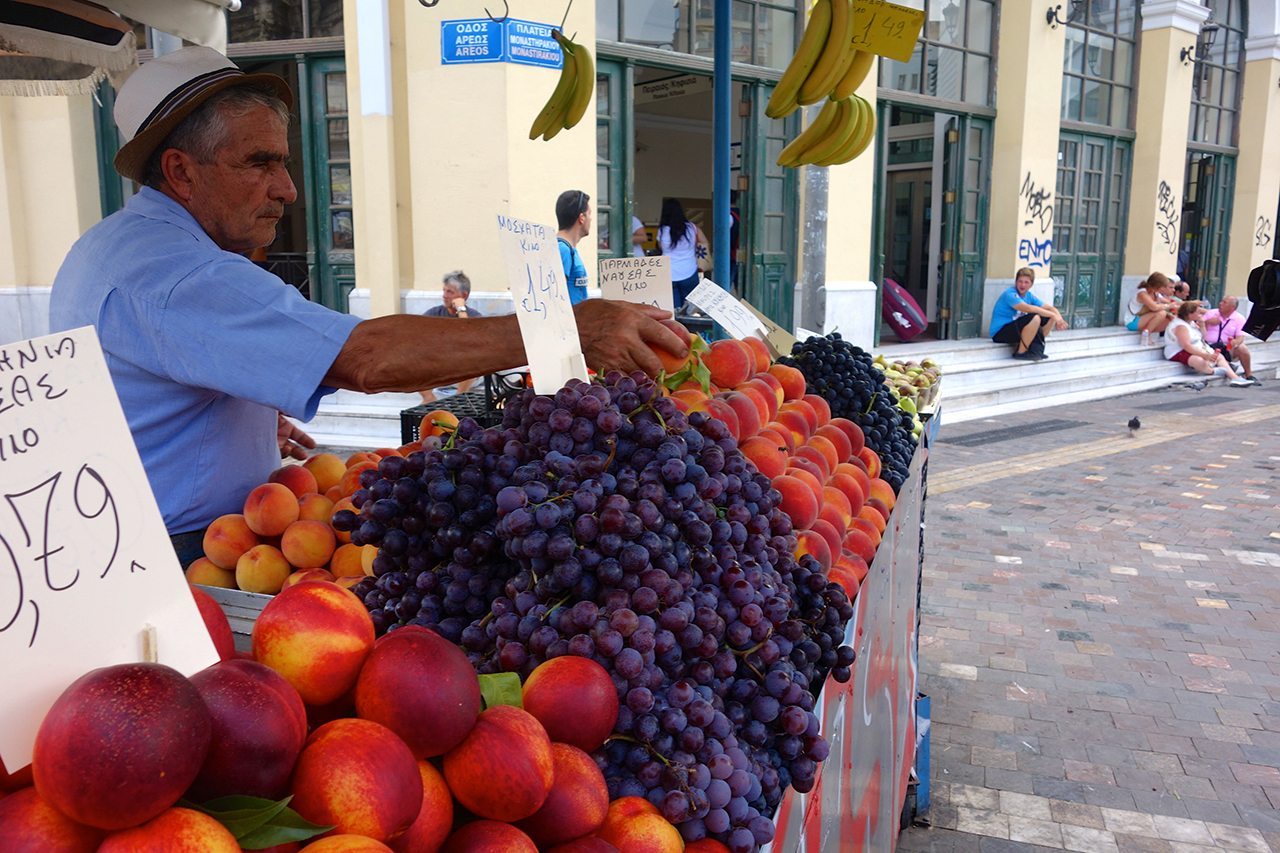 Other than that, there is lots to see and do – the markets are incredible and go on all night and have amazing Greek sandals, fruit and weirdly enough fur coats?!
AthensWas is one of the coolest hotels in Athens and is definitely worth a visit before it gets too booked out when the luxury travellers cotton on to its existence.
On the way to the port to catch out boat to Mykonos, the Greek taxi driver shared with us two local jokes about the island that is worth passing on:
What is the tallest tree in Mykonos?
A bush.
Why don't woman wear mini skirts in Mykonos?
Because you will see their balls.
Eeep!
[line]
Click clicky:
You can book a room at 
AthensWas
 from their website or follow their social antics via 
Facebook
& 
Instagram
, [line]