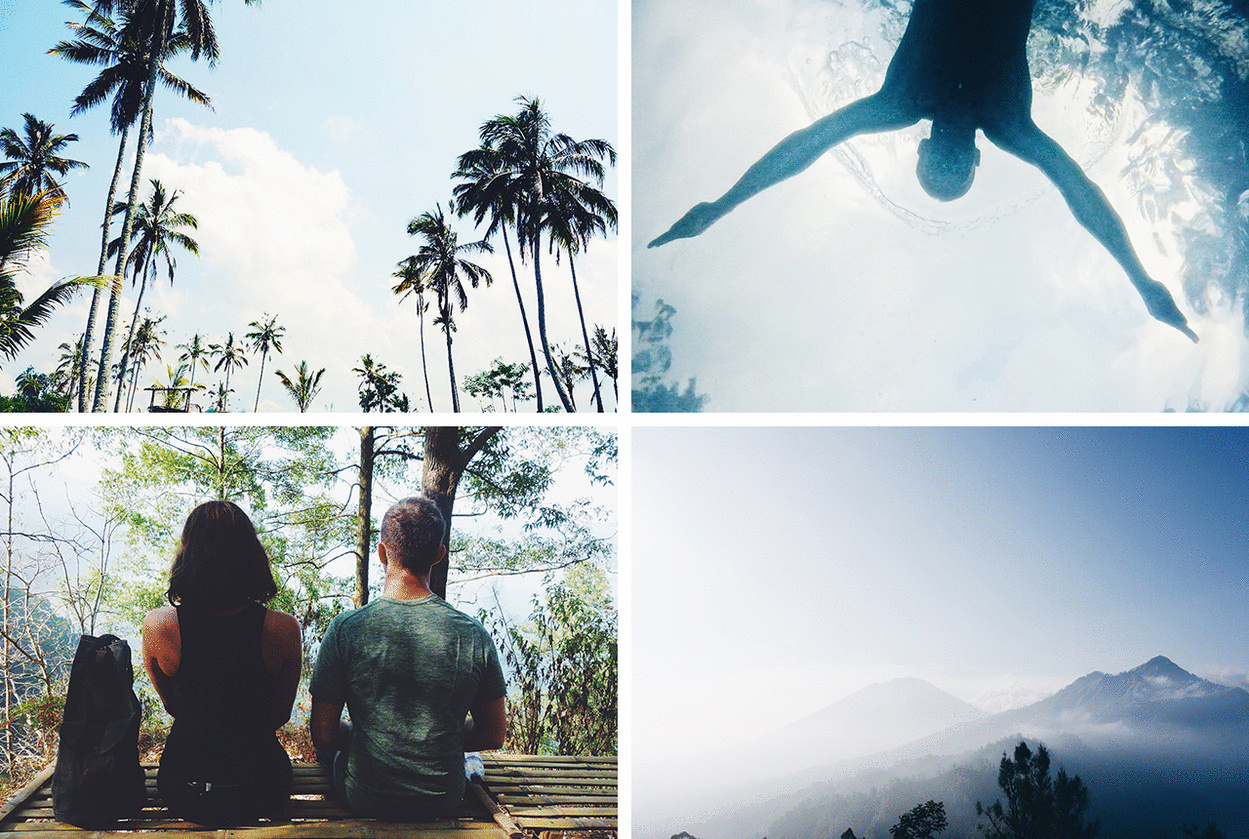 After spending two weeks in Bali doing all of the "cool Bali stuff" I wanted a more authentic Indonesian experience and to get into shape after r.o.l.l.i.n.g out of Europe. Enter Sharing Bali's Might & Power Fitness Retreat package – five days of boot-camp style exercise set in a rural Bali village close to the jungle. In this series, we review the retreat, interview the founder Karen Wills, uncover Sharing Bali's famous pancake recipe as well as concoct our own.
[line]

COUTURING X THE UNIMPOSSIBLES: SHARING BALI – A LUXURIOUS AUTHENTIC BALINESE FITNESS RETREAT
I was in complete bliss the whole week – you stay in beautifully restored Balinese bungalows which are unlike any hotel in Bali – forget boring white linen, loud air conditioners and mini bars – these are the real deal.
Most days started with a one and a half hour session starting at 6.30am with trainer Dave Biondo using our own body weight, coconuts for kettlebells and fences made of bamboo for climbing.
During the week we did a whole range of adventures including:
A trek through the rice fields and jungles with lunch served from a jungle hut.
Bike ride through the villages with Luwak coffee tasting and a visit through an authentic Balinese home.
Waking up at 3am one morning for a hike up the volcano Mount Batur for a sunrise breakfast followed by a lovely morning at Toya Hot Springs.
An afternoon with dinner luxuriating at Jungle Fish pool and resort.
Balinese cooking class where we made all of the delicious Sharing Bali dishes.
An intensive ab workshop with Dave and a gentle yoga class with a local tutor.
You can view the complete Sharing Bali Luxurious Authentic Balinese Fitness Retreat review on couturing.com.
Or://
View the Sharing Bali image gallery here.
[line]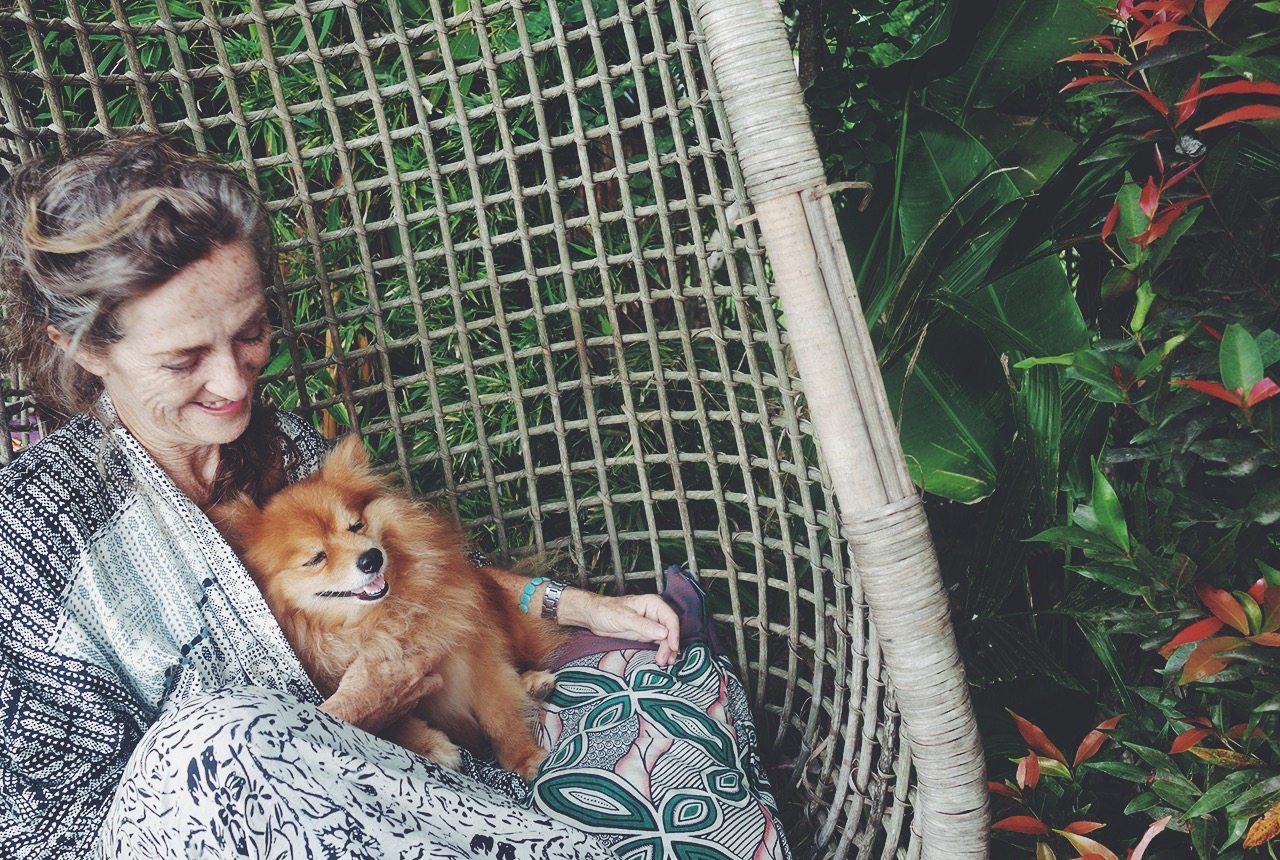 INTERVIEW: KAREN WILLIS, FOUNDER SHARING BALI
Karen Willis the brains behind sharing Bali has hacked the Balinese fitness industry. Coming from a Fashion Retail background working for top Australian companies such as Country Road and Colorado group she transitioned from a corporate desk job to living the dream lifestyle in the rice fields of Bali. She shares with us what it takes to overcome setbacks such as rejection and failure as well as her solid life and business advise. It is pretty good advise.
Read Karen Willis' full interview here.
[line]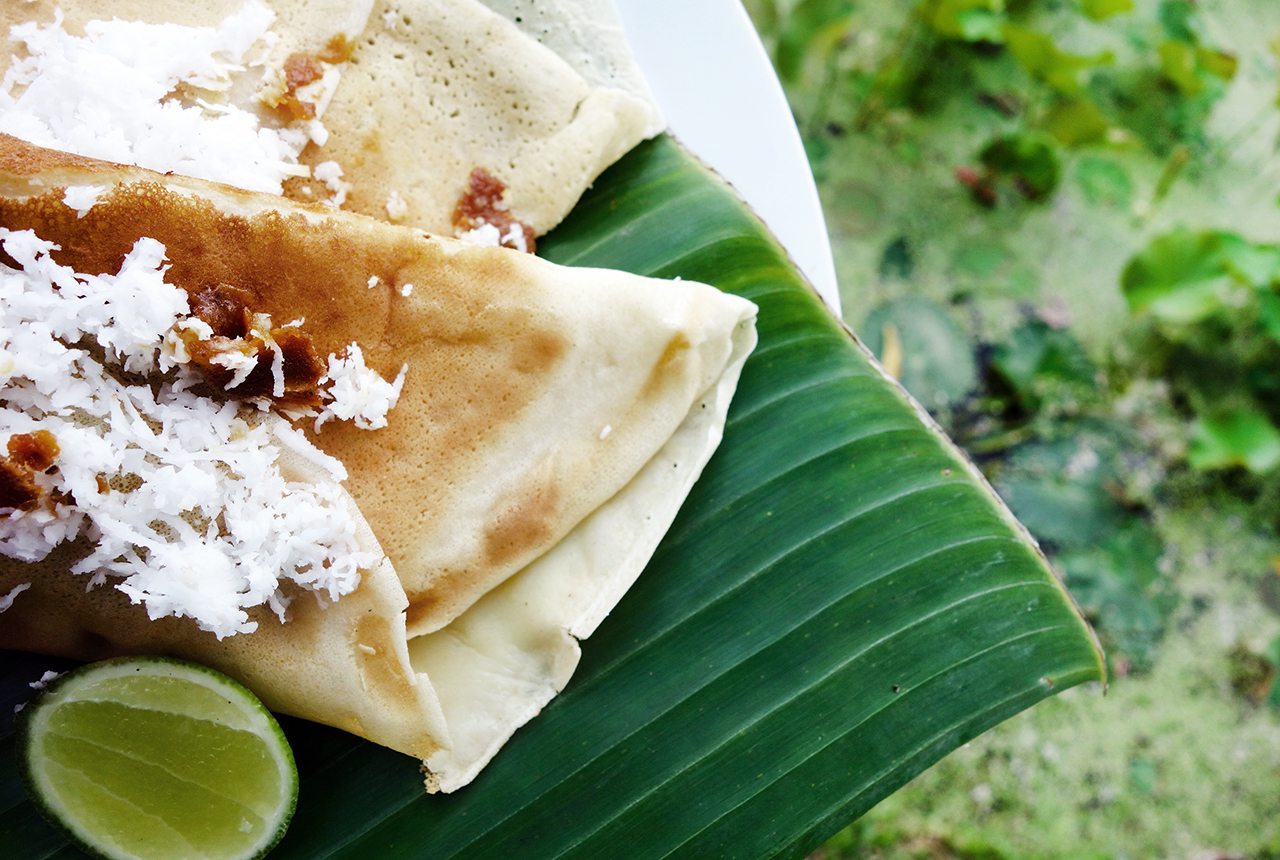 THE BEST GLUTEN-FREE BANANA PANCAKES YOU'LL EVER EAT
One of the best things about staying at Sharing Bali was eating their gluten-free banana pancakes every morning. I was very sneaky and stole borrowed their famous recipe just for you. You're welcome.
Recipe for the Best Gluten-Free Banana Pancakes You'll Ever Eat here.
[line]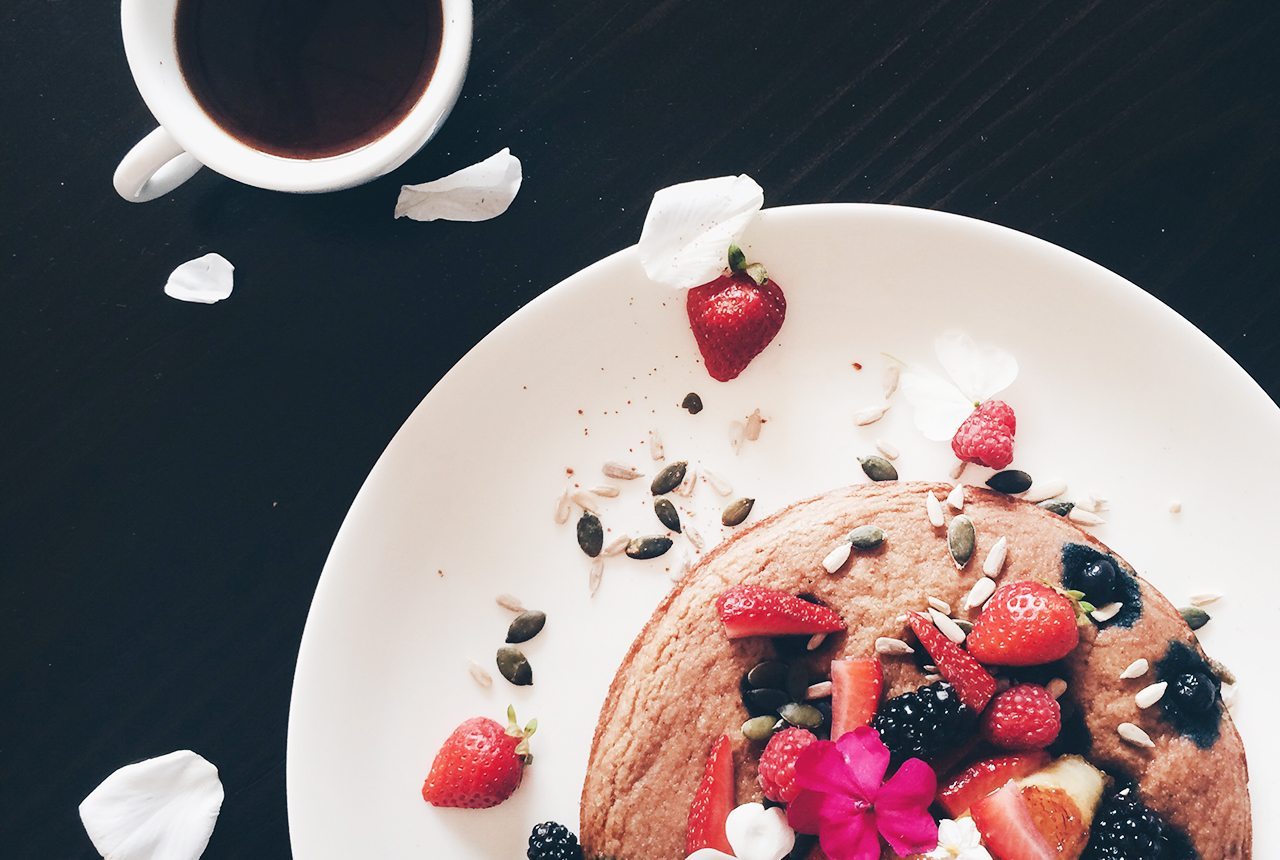 CERES X THE UNIMPOSSIBES: GAME CHANGING GLUTEN-FREE DEEP-DISH PAN-CAKE WITH CARAMELISED BANANA
No good series would be complete without my take on the whole sha-bang. I got super inspired by the magical deepdish pancakes from Top Paddock in Melbourne but wanted to make them healthy à la Sharing Bali. The result is an epic cross-breed of pancake that is sure to impress even the staunchest pancake purest.
Recipe for my Ceres x The Unimpossibes: Game Changing Gluten-free Deep-dish Pan-cake with Caramelised Banana here.
[line]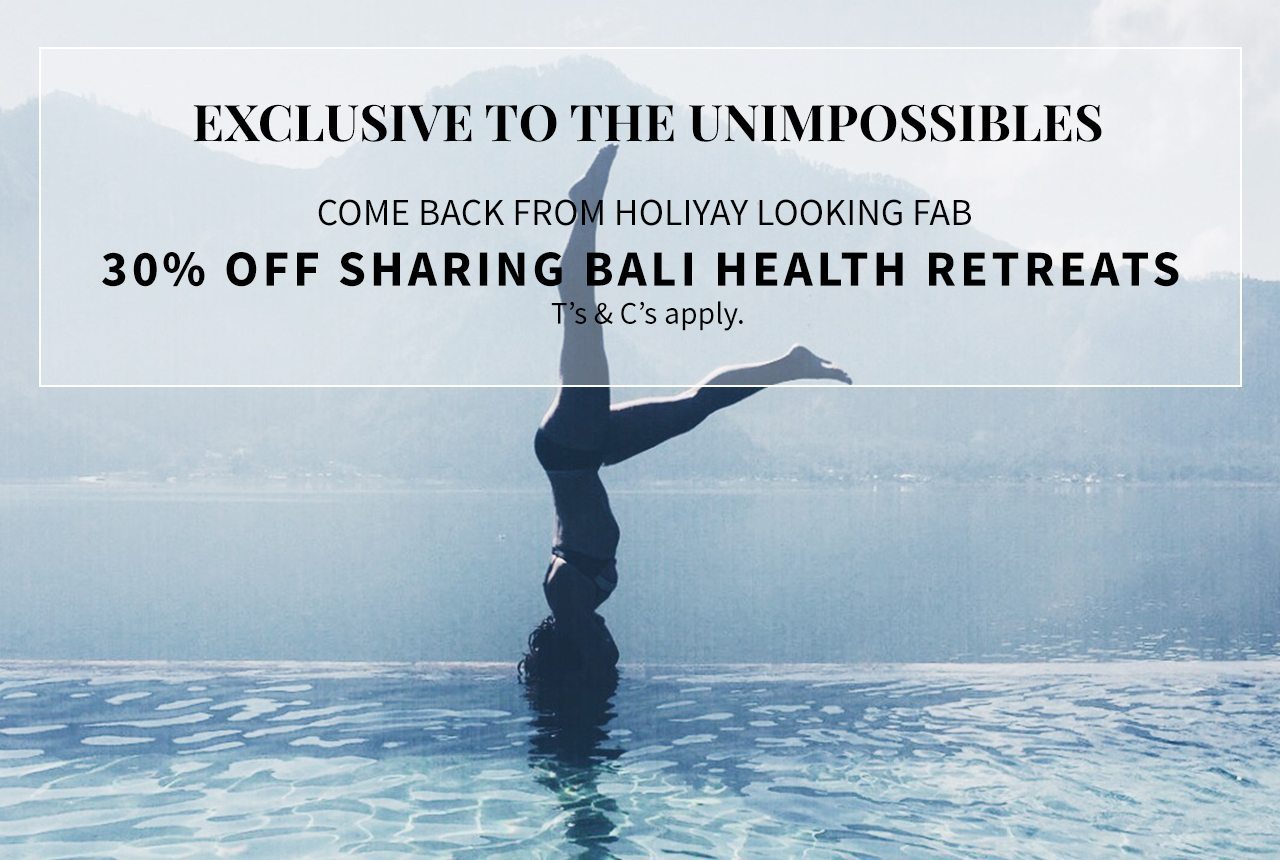 30% OFF ANY 2016 SHARING BALI HEALTH RETREAT!
Terms and conditions:
30% off Sharing Bali retreats 2016 – click here to view retreats.
Usual retreat terms and conditions apply (included on every retreat itinerary).
Not valid with any other offer.
Not transferable or redeemable for cash.
Retreats are guaranteed to run once minimum numbers are reached.
Expires: 2nd February, 2016.
To claim the discount:
Simply email Karen at info@sharingbali.com quoting the code: BLISS.