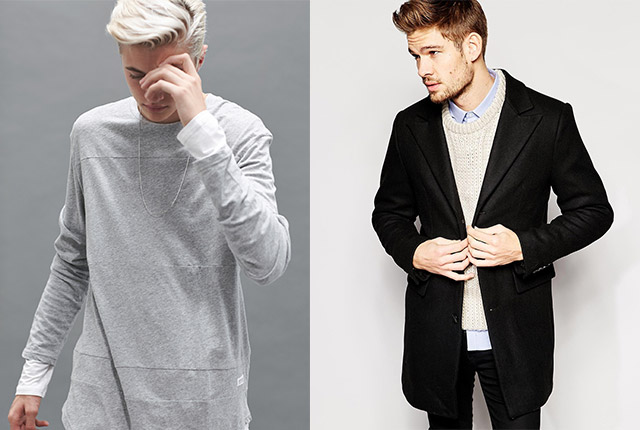 As I'm writing this it's 3 degrees and I feel like I'm living in a fridge. Yikes. Winter has so suddenly arrived as if someone just flicked a switch. To be fair I don't really mind the cold snap due to the fact I'm often spending weekends away from the hustle and bustle of city life to go snowboarding up Mt Ruapehu or soaking in some of the geothermal springs in Taupo, both located in New Zealand's central North Island.
While the Winter months provide some chilly days and nights it also allows us gents to grab some new season threads and have a go at the old layering trick. It's not just something that's reserved for the chicks. Think adding in long sleeve tees, cardigans, sweaters, jackets and coats. Winter offers up the chance to get a bit creative. I don't always get it right, but you've just to to try things out, hit the streets wearing it and see if you end up liking the look. Here's what I'm liking at the moment as my top 5 picks for this season and I've thought about this in terms of a complete look to help inspire you to try something new and further up your style factor.
[line]
JEANS.
[line]
Jeans are of course a staple in any guy's life, and for me it's about finding not only a good cut and fit but that something else that gives your jeans some flare (not actual flare, no one ever wants to see those again). Introducing biker inspired jeans which are starting to hit our shores now from the mean streets of New York. I saw this pair online from the Australian clothing store called Culture Kings and I've gotta say i'm liking the detail. With the combination of rips and ribbed stitching plus the fact they're white, they're giving off a great deal of attitude. I like attitude. With edgy jeans like these, they allow me to keep all other pieces fairly simple and relaxed, like pairing these jeans with plain long sleeve with a coat or jacket.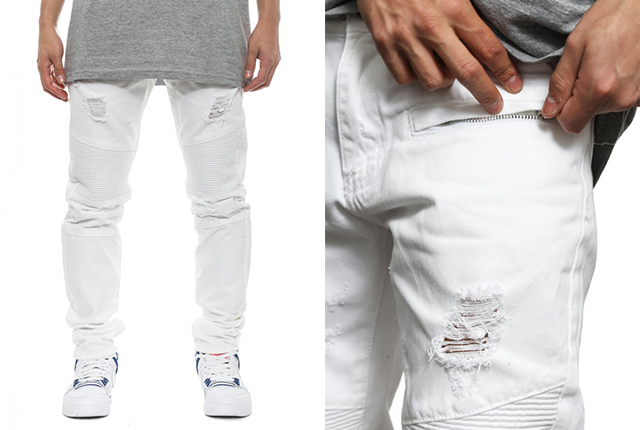 [line]
LONG SLEEVES.
[line]
Long sleeves are a no brainer when it comes to beating the chills. The label Stampd from Los Angeles have an awesome long sleeve cut that I've yet to get my hands on, but by the looks of it, it has some serious cool factor. With the small linear lines across the tee, the curved hem at the bottom and all made with combed cotton jersey it's a key piece for your wardrobe. This paneled long sleeve gives you the flexibility to keep it casual on the weekend or dress it up by simply throwing on a jacket over the top. I've found similar closer to our shores with Industries' long sleeve and I've got this one in both white and black, you know keeping it monochrome and all.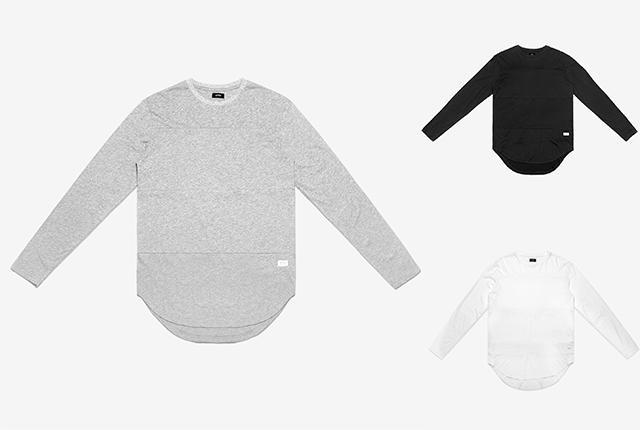 [line]
COATS.
[line]
Strangely not many guys here in New Zealand wear coats, it's probably due to accessibility, with local clothing labels not producing quality on trend coats and also the lack of awareness around how much a coat can credit your style. I'm always on the hunt for a new coat and while they can be pricey, the investment in one pays off. I've been keeping a close eye on a label i've recently discovered called Selected and they not only do some classic dress shirts and jackets, they nail the coats too. These two options below are both from Selected and can be found on ASOS who have a massive range from pea coats to full length options and with added free shipping it really can't any easier to find a coat to help you stay suave and warm during Winter.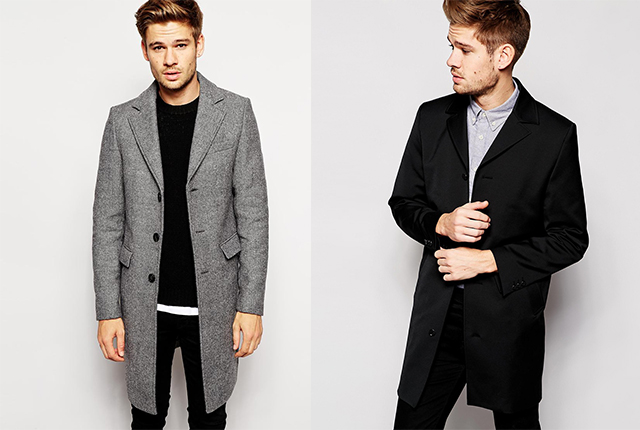 [line]
BOOTS.
[line]
Rocking out in boots during the next few months can definitely set your style apart and if you're mildly keen to impress the babes, this will do the trick as the babes are always big on what footwear you're sporting. I've been impressed with the range from Australian shoemaker Mere Footwear, particularly with their boots on offer. My favourite pair being these Troopers which I may gift to myself for my birthday coming up later this month. I like the fact these guys have set themselves apart by keeping the art of shoe making pure by choosing the right quality fabrics, sourcing their own leather and doing it all by hand. The way it should be.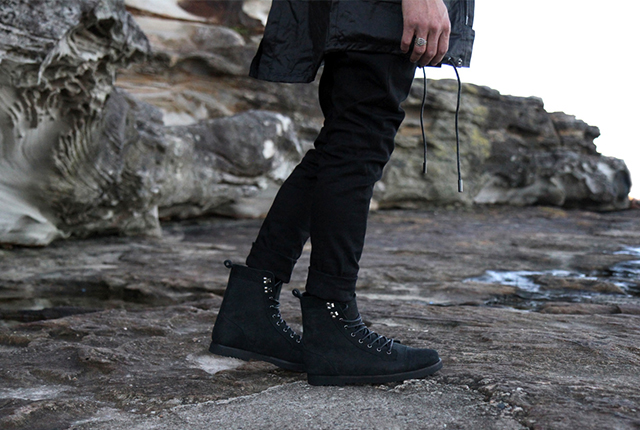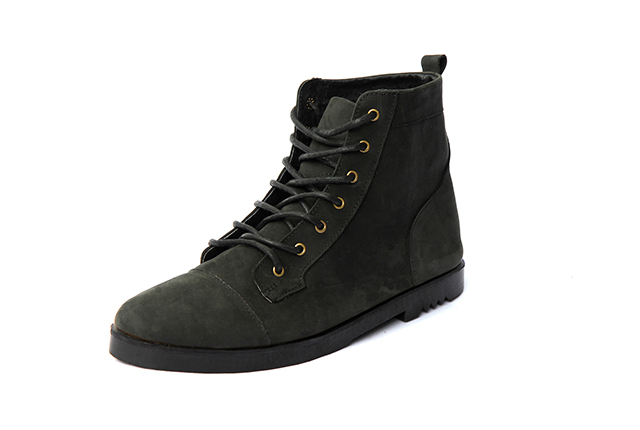 See Also
[line]
WATCHES.
[line]
And for the final touch a good watch. If you aren't currently sporting one or you're not entirely convinced on the idea of ever wearing a timepiece, you should definitely give it a go. I totally get that there's so many variations of watches out there you could easily be confused as to where to begin, but a great way to start is with a classic. Two of my favourite brands that offer up great classic designs that won't ruin your bank account are from the Australian brand The Horse and British watchmaker Daniel Wellington. Like the DW watch below, the face is clean and simple and tells you everything you need to know. A good look for the office, evening out and wearing across the weekend adventures. If you're wanting to spoil yourself with a DW watch, there's free shipping worldwide from my good friend over at Needles and Threads. Choice.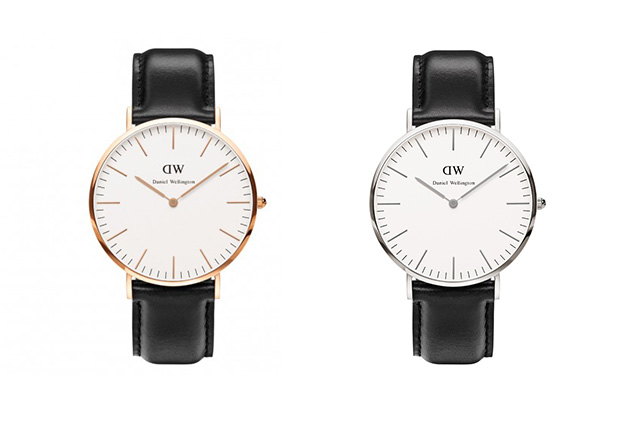 Embrace the colder months, experiment with layers, pull stuff out from the depths of your closest and try mix them with in season threads and have a good time seeing what reflects your personal style.
Let me know what your top new season threads are in the comments below, always eager to see what everyone is loving at the moment.
Jaheb Barnett
JAHEB LIVES IN AUCKLAND, NEW ZEALAND AND SPENDS HIS WEEKDAYS WORKING IN THE ADVERTISING INDUSTRY. IN HIS SPARE TIME HE'S OFTEN OUT SURFING THE COASTLINES, PLAYING TENNIS AND HITTING THE NIGHT LIFE WITH MATES. HE 'S ON A MISSION TO HELP GUYS FEEL CONFIDENT IN WHO THEY ARE BY SHARING SOME THOUGHTS ABOUT MAN RELATED STUFF, FROM MEN'S STYLE, TO FITNESS AND HEALTH. YOU CAN DROP HIM A LINE AT JAHEB@THEUNIMPOSSIBLES.COM FOLLOW HIM ON INSTAGRAM _JAHEB