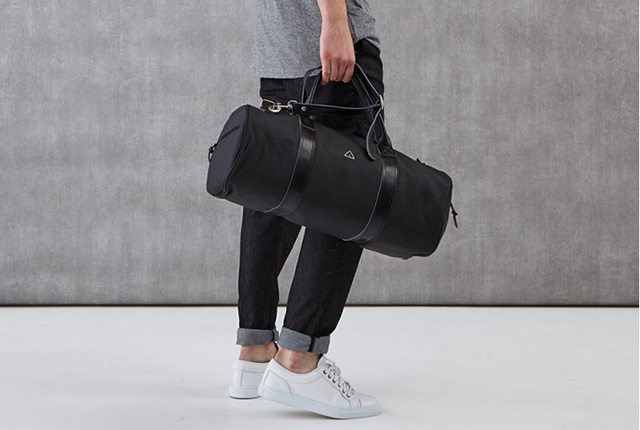 Whether it's just a casual over-nighter or a weekender planned, you've gotta have your essentials with you. If you're – you know – staying over with the female type (nice one!) it's not a bad idea to turn up with something slightly more sophisticated than a plastic bag with your spare pair of undies and hair gel. A good duffle bag makes a lot of sense, you can throw all your sweet threads, bottle of smell nice and whatever else you may require and job done – you're ready to rock and roll. Impressive.
I've been doing a little look across the interweb to bring you my top 5 weekender bags with a particular spotlight on local New Zealand and Australian brands that can fit within any budget.
[line]
ONE. HERSCHEL
[line]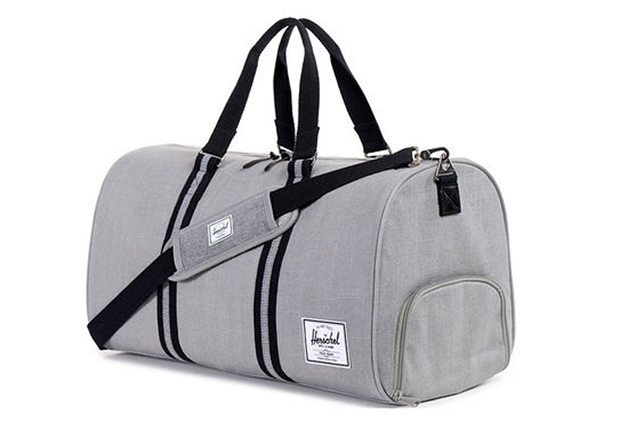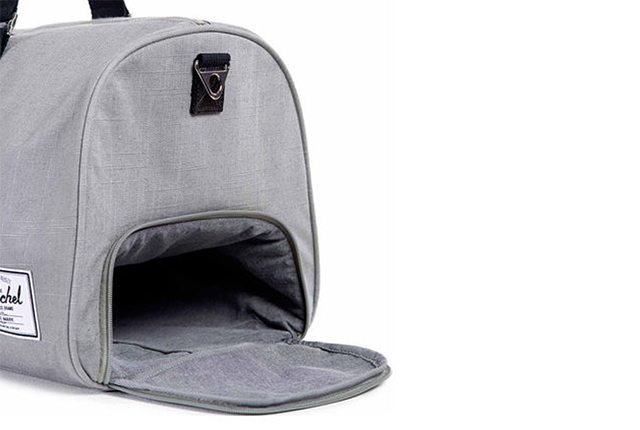 If you haven't got an overnight bag, Herschel is a great place to start. They're simple in design, very functional and flexible in terms of how you could put it to use. It could be great for a trip to the gym, packing for a weekend adventure or just throwing some gear in to get to the beach. This duffle bag holds a good amount of volume to store all sorts of goods, and I'm quite liking the small side zip feature that lets you access stuff without the hassle of the big top zip. A definite solid option if you're in the market for a duffle bag that does the trick without the more premium look and price.
$225 NZD
[line]
TWO.  TOPO DUFFLE BAG
[line]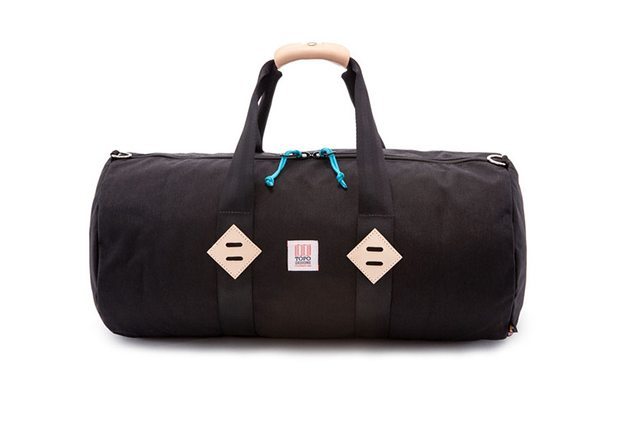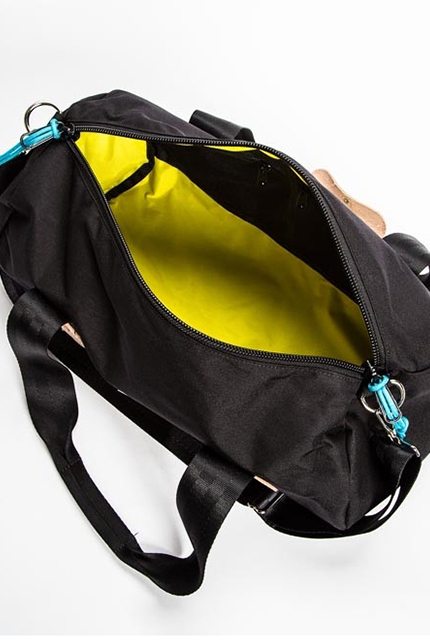 What I'm loving about Topo Duffle Bags is they come in three sizes to suit your manly needs with 18, 22 & 24″ bag options. They're USA made, all by hand and they've been very particular to ensure they don't look out of place when used out in the real world, particularly for those adventures out in the wild which is perfect for us Kiwis and Aussies who love to get involved in the outdoors. The design and style of these bags however allow you to transcend your look from the gym, to the office and basically anywhere in between. It's versatile and easy going on the wallet, a good option if you're looking for a flexible bag that will get lots of use.
$150 NZD

[line]
THREE.  RUPERT SMILES
[line]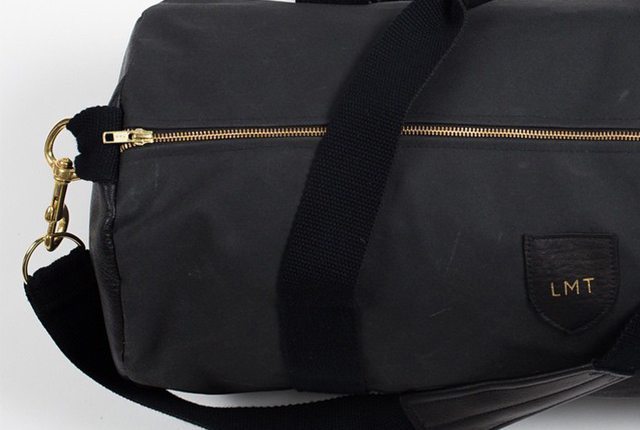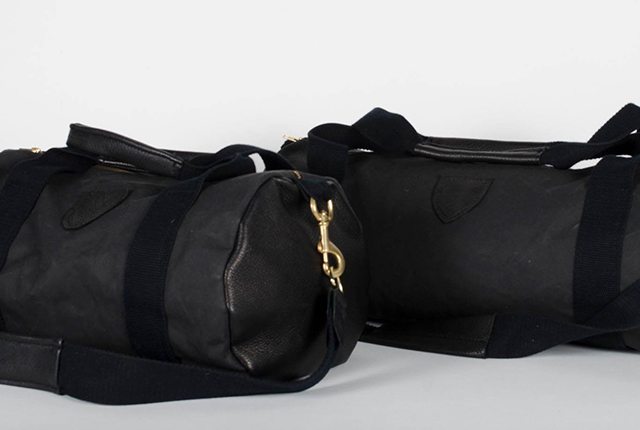 A fairly underground and small time label called Rupert Smiles was born out Kiwi lads love of a good quality duffle bag. Will, aka Rupert Smiles, first started selling them at Slick Willys a clothing store and institution itself in Dunedin, and eventually the word spread through the young university crowd. What's really special is it's all still hand sewn by the man himself in his basement. You can even customise the bag with your initials. Sweet. Using real, no nonsense New Zealand leather, waterproof canvas and heavy hardware detailing makes for a great choice in bag that doesn't mean you can't afford to eat that month. Solid.
$299 NZD

FOUR.  ILOVEUGLY
[line]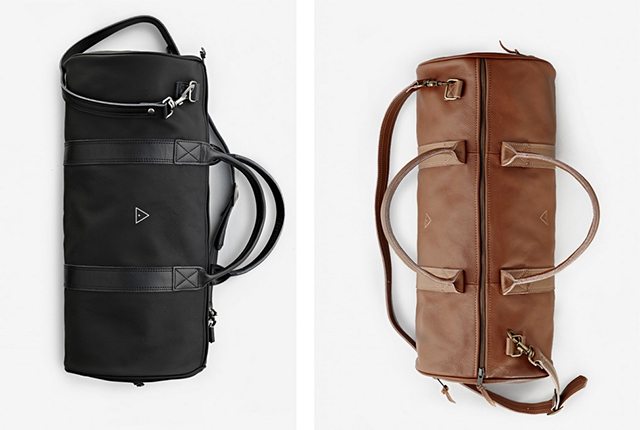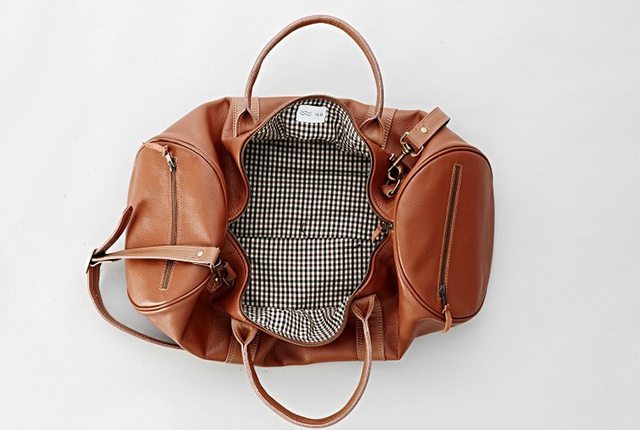 I Love Ugly began by selling humble underwear, now they're a global streetwear label with brick and mortar stores in Los Angeles and soon to be New York. This brand is going from strength to strength and they haven't forgot the true aesthetics and beauty of simple design. Introducing their leather duffle bag range that fuses quality and attention to detail so well. If you're looking for something that's going to look, feel and reflect quality this is a good pick and with the very reasonable price it's one of my all time favourites out there at the moment.
$399 NZD
[line]
FIVE. DEADLY PONIES
[line]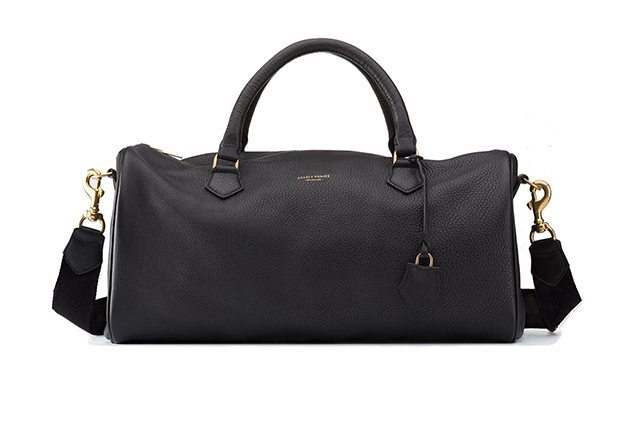 Deadly Ponies have a huge following here in New Zealand and you can't walk a mere five metres without seeing some bird sporting a handbag from DP. What's really swell for us gents though is that they've recently launched a men's range, and it's deadly cool. I've been wanting this Phantom duffle bag since the day it launched and it'll be on the list til Santa pulls through and sorts me out. It's high quality leather (pebbled bovine for those who know their leather) with the detail and craftsmanship that you'd expect from a brand that's done so well so quickly. This one takes my top spot. While it is accompanied with a higher price tag, it's for a reason. It's impressive, it'll last and well it just looks fucken sweet.
$880 NZD

Jaheb Barnett
JAHEB LIVES IN AUCKLAND, NEW ZEALAND AND SPENDS HIS WEEKDAYS WORKING IN THE ADVERTISING INDUSTRY. IN HIS SPARE TIME HE'S OFTEN OUT SURFING THE COASTLINES, PLAYING TENNIS AND HITTING THE NIGHT LIFE WITH MATES. HE 'S ON A MISSION TO HELP GUYS FEEL CONFIDENT IN WHO THEY ARE BY SHARING SOME THOUGHTS ABOUT MAN RELATED STUFF, FROM MEN'S STYLE, TO FITNESS AND HEALTH. YOU CAN DROP HIM A LINE AT JAHEB@THEUNIMPOSSIBLES.COM FOLLOW HIM ON INSTAGRAM _JAHEB