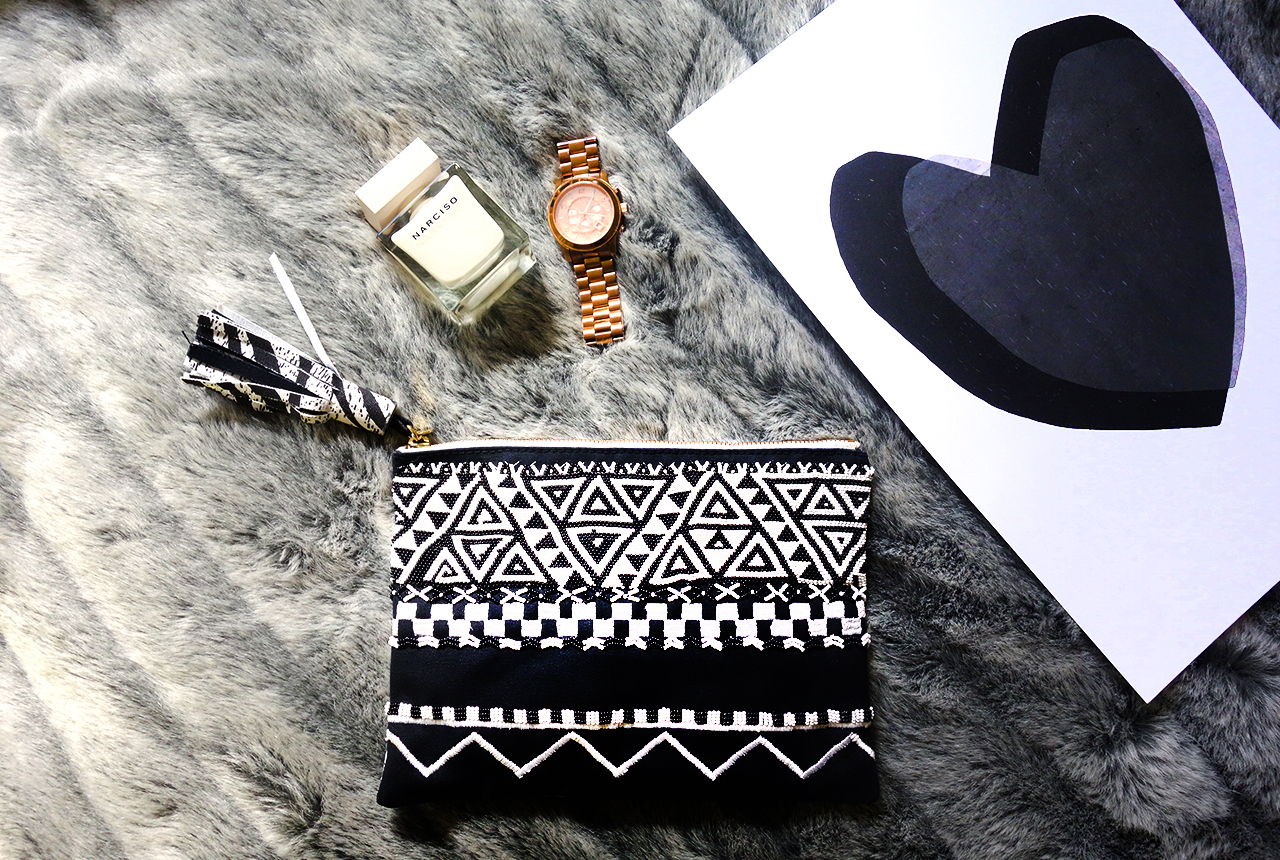 Often when it comes to shopping ethical fashion, the options available are from small companies, and although they are doing great things, they are probably too little to make much of a difference to the retail landscape. Additionally, the products available can sometimes err on the side of… well naff. It is also not common for big chain retailers to incorporate ethical fashion into their strategy. Of course there are many exceptions to these rules (as Lydia Brewer regularly reports on) from larger companies who aim to disrupt the industry, which is why Mimco's Ethical Fashion Initiative, From Hand to Heart, is so refreshing and why their Afrigraphico Pouch is our must have Weekly Want.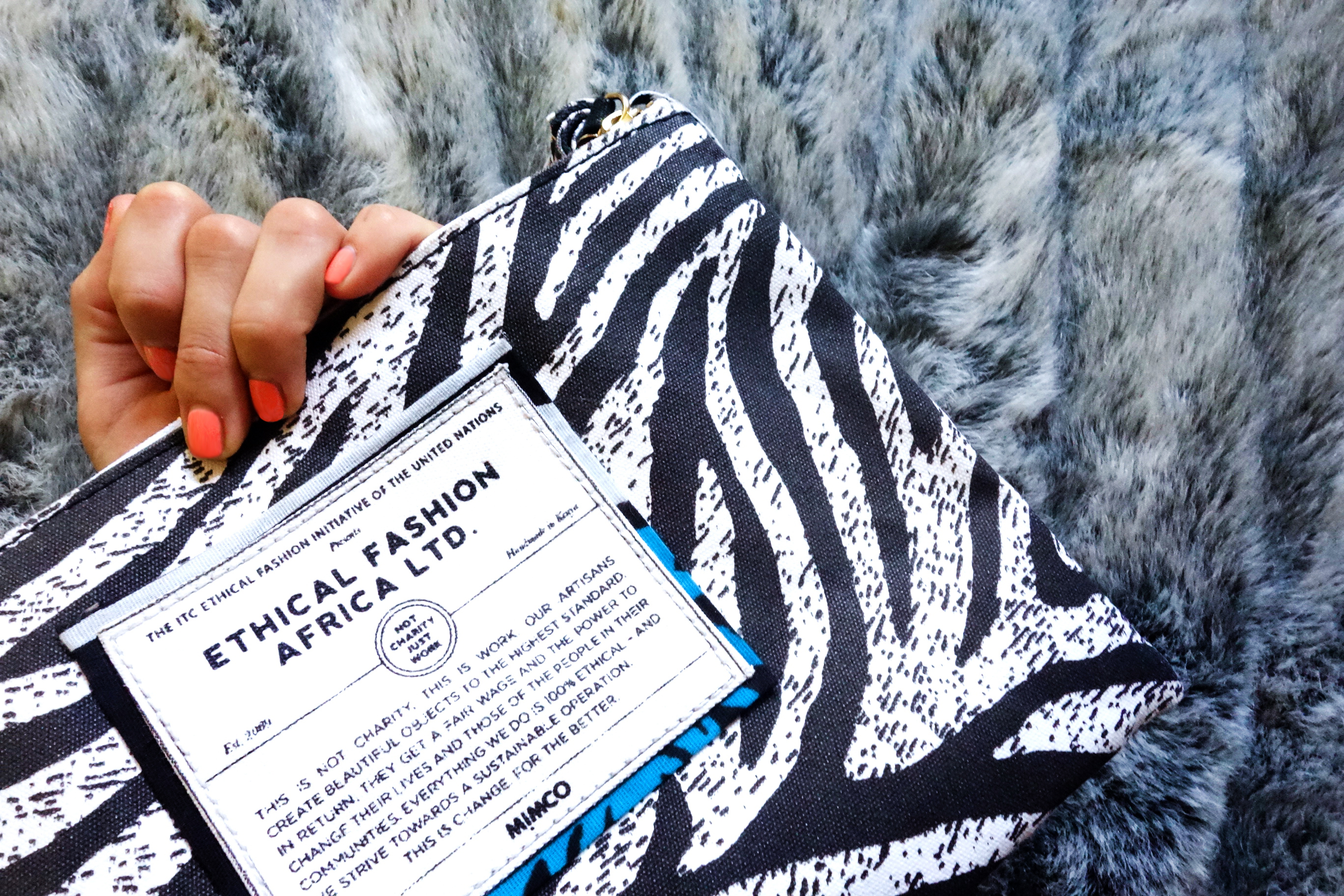 Starting with two-pieces, the Afrigraphico Pouch and the Afrigraphico Tote, Mimco hope to  help bring change to women in Kenya by providing fair work opportunities. The initiative's tag line – "This is not charity. This is work" – embodies Mimco's empowering strategy to give these women the skills and opportunity to transform their lives by enabling them to earn their own livelihoods. "The collaboration between Mimco and the Ethical Fashion Initiative brings together the joy of fashion and textiles, while celebrating the very real talent of local Kenyans," says Cathryn Wills, Managing Director of Mimco. "As each piece brings joy to the wearer, they can know that it also brings joy, self-confidence and empowerment to the artisan that has made it, their entire family and community".
Designed in Melbourne, created in Kenya, the Afrigraphico Pouch incorporates traditional Maasai hand-beading and artisan silk-screening with a futuristic, geometric pattern and hand sketched motif.
That's pretty amazing. And aside from all that… how freaking cool do they look? The striking black and white print can easily be incorporated into many outfits… e.g below with last week's LIFEwithBIRD Midi Ribbed Dress. Perfection.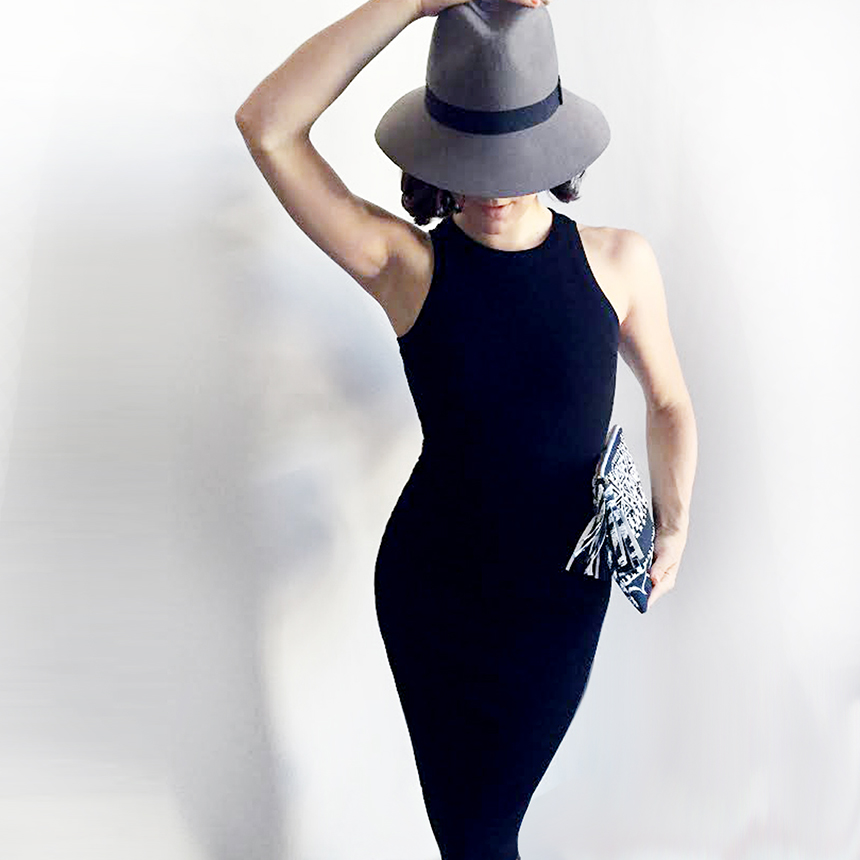 To get some more warm fuzzies, watch this inspiring video Mimco made of the journey they took to meet the woman involved in these bags. Great to see a company putting their money where their mouths are!
See Also