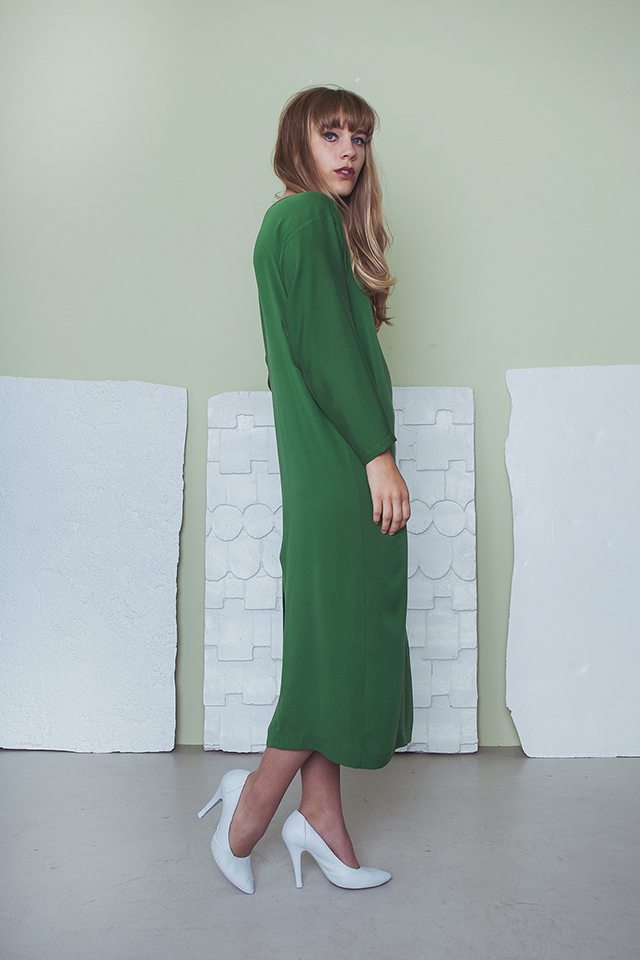 This week I want this dress from New Zealand designer Miss Crabb.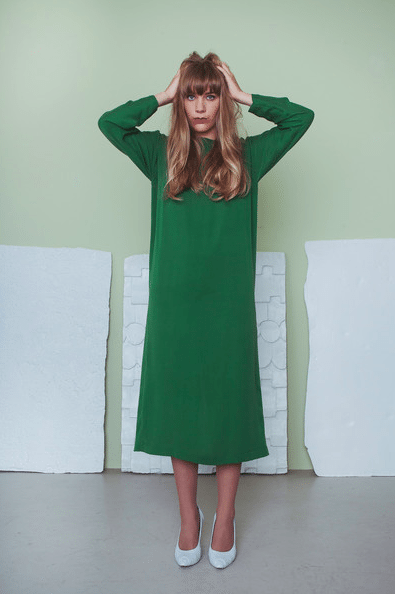 Miss Crabb is one of those designers I've always liked and kept an eye on, but I've never actually purchased from. But as I get further into my 'ethical fashion' mission (only buying local / quality / ethically produced) I find myself gravitating to her garments more and more.
They're practical and timeless, while still being stylish. I adore the shade of this green dress which isn't too trendy (yet?) and so will last more than one season.
I also love that long sleeved dresses are a thing this winter. They're so practical and easier to wear. Personally I'm more of an hourglass shape so I'd wear this dress with a black belt, statement necklace and chunky heels. But on a slimmer figure it'd be nice as it is, too.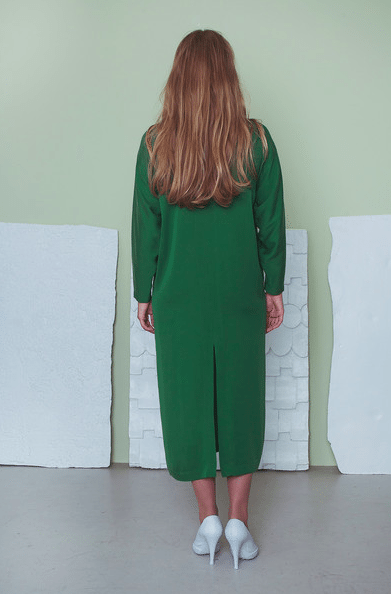 See Also
And for extra mileage, in summer you could alter it to have capped sleeves and a shorter skirt – more of an above the knee mini. Just by looking at it you can tell it would alter well (no pleats, a straight shape) so it's a great option when you get tired of the style.
Lydia Brewer
Lydia lives in Auckland, New Zealand, and spends her days as a freelancer in the creative industries specialising in publicity, communications, copywriting and styling. Since working in the fashion industry, Lydia noticed a lack of education around the manufacturing of fabric and garments.She embarked on a personal mission to dress in ethically and sustainably produced fashion, without the hemp sandals. On the Unimpossibles, she writes about her journey, brands she's uncovered and her ethical fashion wishlist. You can email Lydia at hello@theunimpossibles.com.