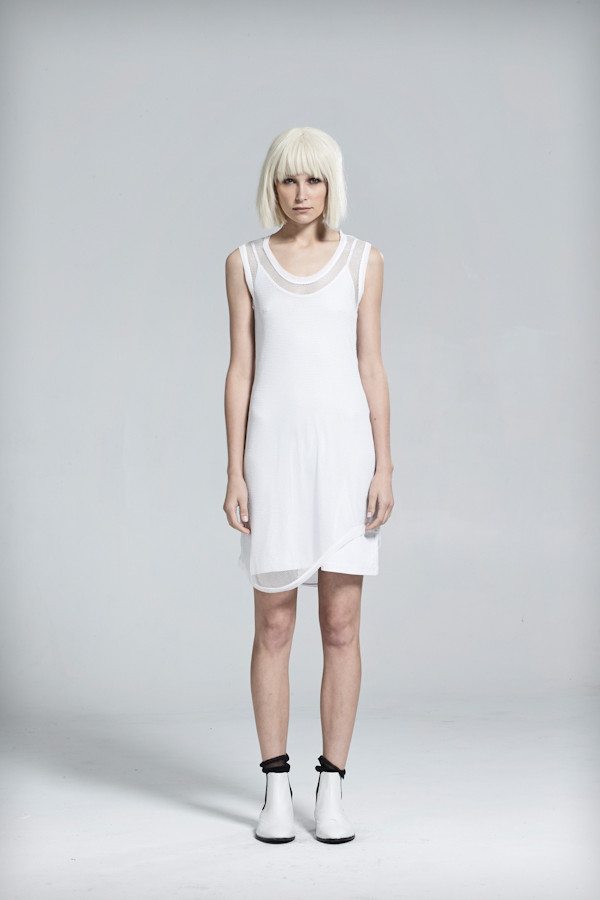 I recently came across this taylor Camber Singlet and it is the greatest thing I have ever seen. OK, well I feel like that right now but I have a very short fashion memory.
The Camber Tunics and Singlets have been around for several season in Vicki Taylor's collections, and there's a good reason why. They're beautifully constructed and ridiculously practical – I already have this long sleeve Camber Tunic in silk mesh, which is absolutely divine.
Cambers are great for several reasons. They can be worn on their own as a top, or layered under other pieces. They're deliciously long and will cover your butt / upper thighs / areas that I generally like to cover. This one has a metallic thread through it which gives it a bit of night-time razzle-dazzle. They're NZ made. The style is timeless. They come in lots of colours. Need I go on.
If you don't already have some loose layering singlets I'd highly recommend getting some, and this one is the best. Seriously.
Lydia Brewer
Lydia lives in Auckland, New Zealand, and spends her days as a freelancer in the creative industries specialising in publicity, communications, copywriting and styling. Since working in the fashion industry, Lydia noticed a lack of education around the manufacturing of fabric and garments.She embarked on a personal mission to dress in ethically and sustainably produced fashion, without the hemp sandals. On the Unimpossibles, she writes about her journey, brands she's uncovered and her ethical fashion wishlist. You can email Lydia at hello@theunimpossibles.com.