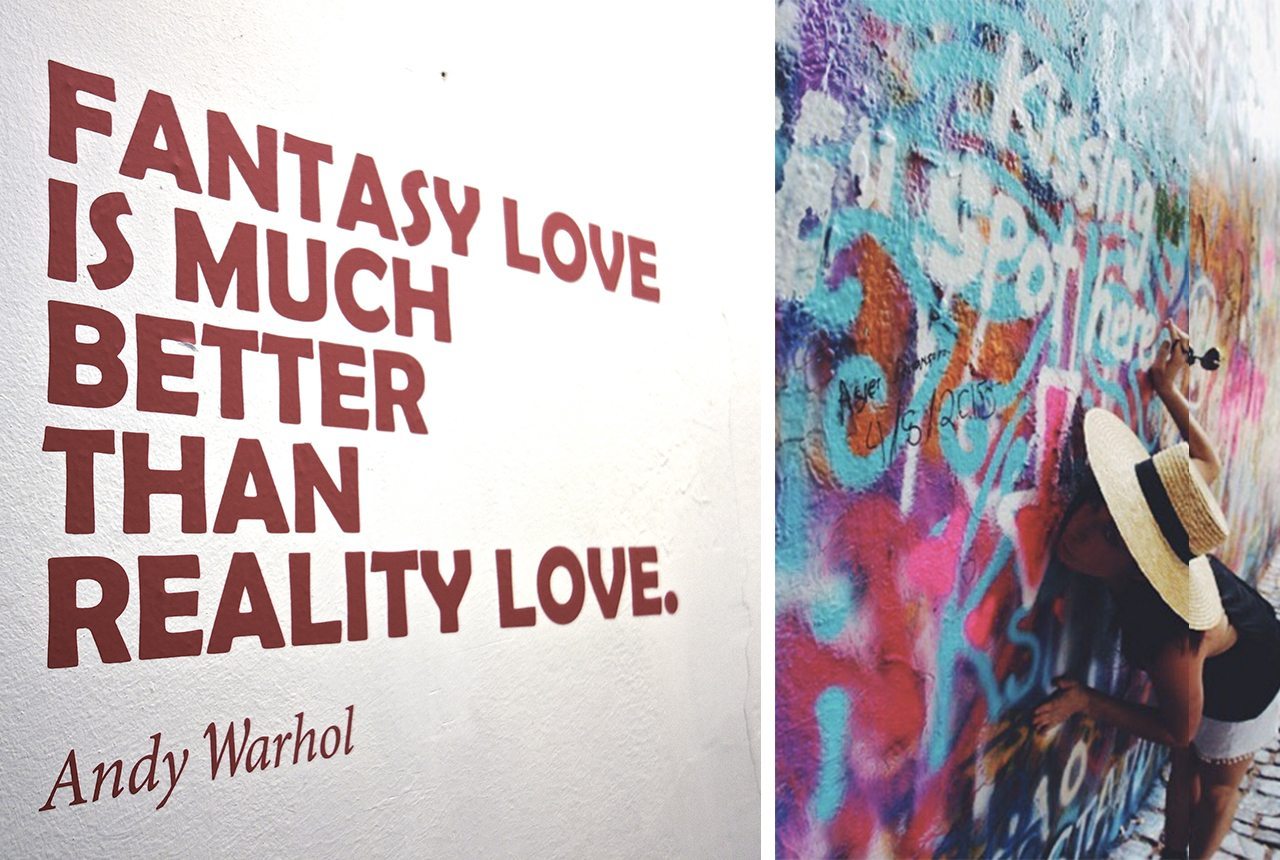 Hello love and welcome to part 2 of 3 on how to travel like a boss in the Prettiest City of the Czech Republic at any budget – today we tell you the best things to do!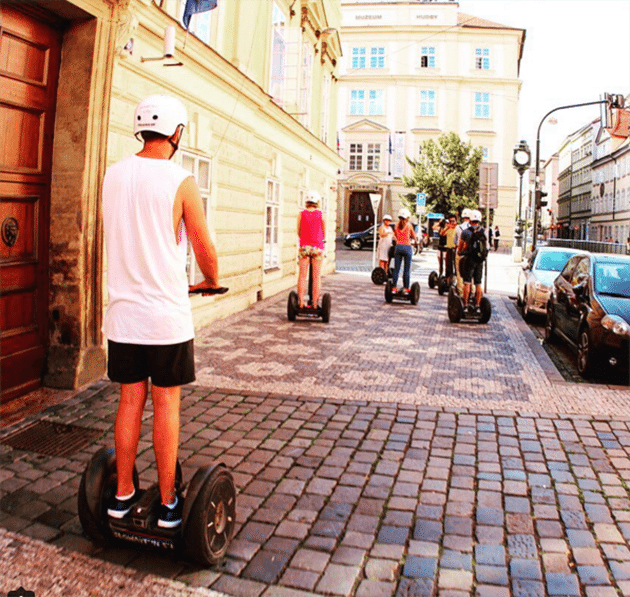 LUXE:
SEGWAY TOUR:
Oh my god. If you have never ridden a Segway before I one hundred percent recommend it to tour Prague. Despite the initial preconceptions of looking like a total dork, the Segway is a fantastically fun and practical way of getting quickly around the city to tick off all of the major attractions.
Starting from 1000CZK for an hour or around 1500CZK for three hours, Segway's can be found pretty easily either online or walking through the main streets. We choose an one hour tour at 9am which was a very good call for three reasons:
Prague in summer gets super hot – at 9am it was already 25°C. Most days were around 30-35°C.
Prague in summer gets super busy – we saw people on Segway's mid afternoon having a hell of a time trying to get through the massive crows of people which takes all of the time out of trying to go fast!
One hour is probably enough time on a Segway – even though you are not walking on the cobbled pebbles, you are standing which gets a bit tiring after a while. The tour we did covered the majority of sites and the rest of the sites you mostly unintentionally walk past anyways.
The company we used went all along the left side of the river and included the Charles Bridge, the amazing Kampa Park hill where almonds grow and past the famous John Lennon wall, which although he never visited Prague was apparently created after the singer's death as a tribute in 1981. The story goes that in the 1988 there was a clash between communist regime of Gustav Husak and fans aka the  "Lennonists'. The communists painted over the tributes but everyday the wall was repopulated. Nowadays the wall has been declared safe to tag and has a combination of scribbles, thought out portraits and Beatle's lyrics. Due to it's vibe it is a popular place for buskers. Right next to the wall is a love lock wall which is also on the tour.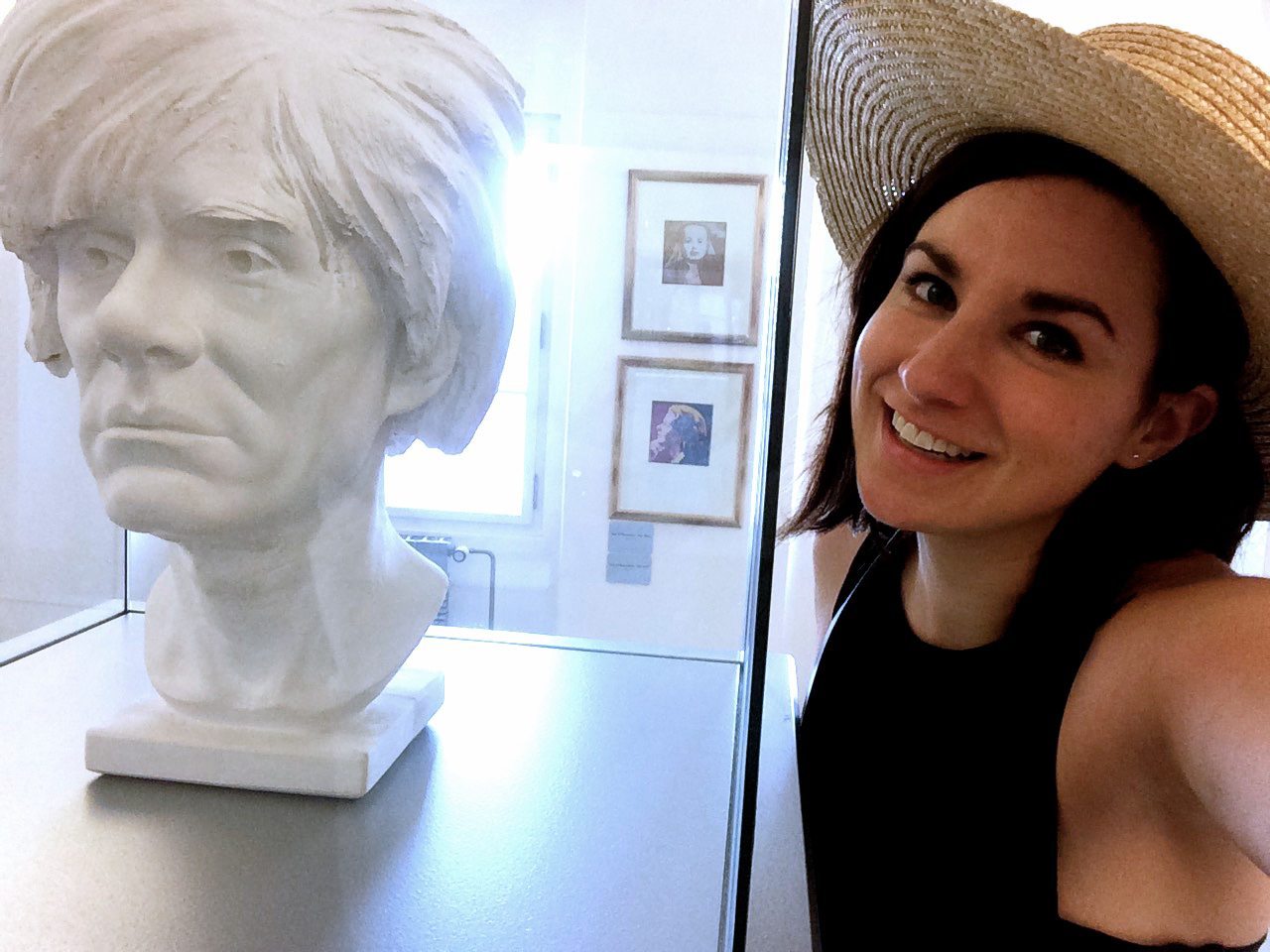 ART:
If you are hungry for culture, the city has a tonne of art galleries including the GOAP where I saw both the Warhol and Dali exhibitions. Although some of the art was spectacular, a word of warning is to come with pre-knowledge of the works or Wi-Fi as none of the art had detailed explanations of the featured work which was a bit of a shame.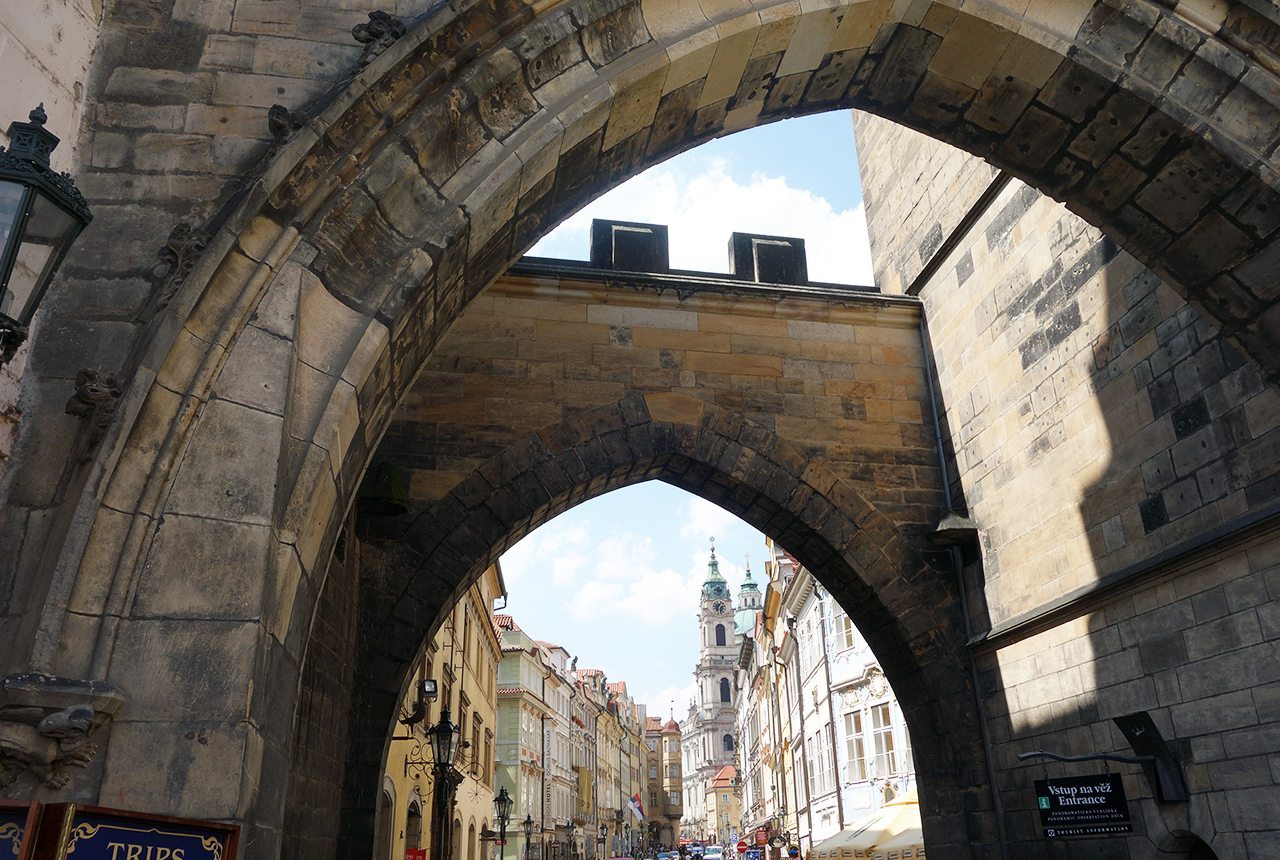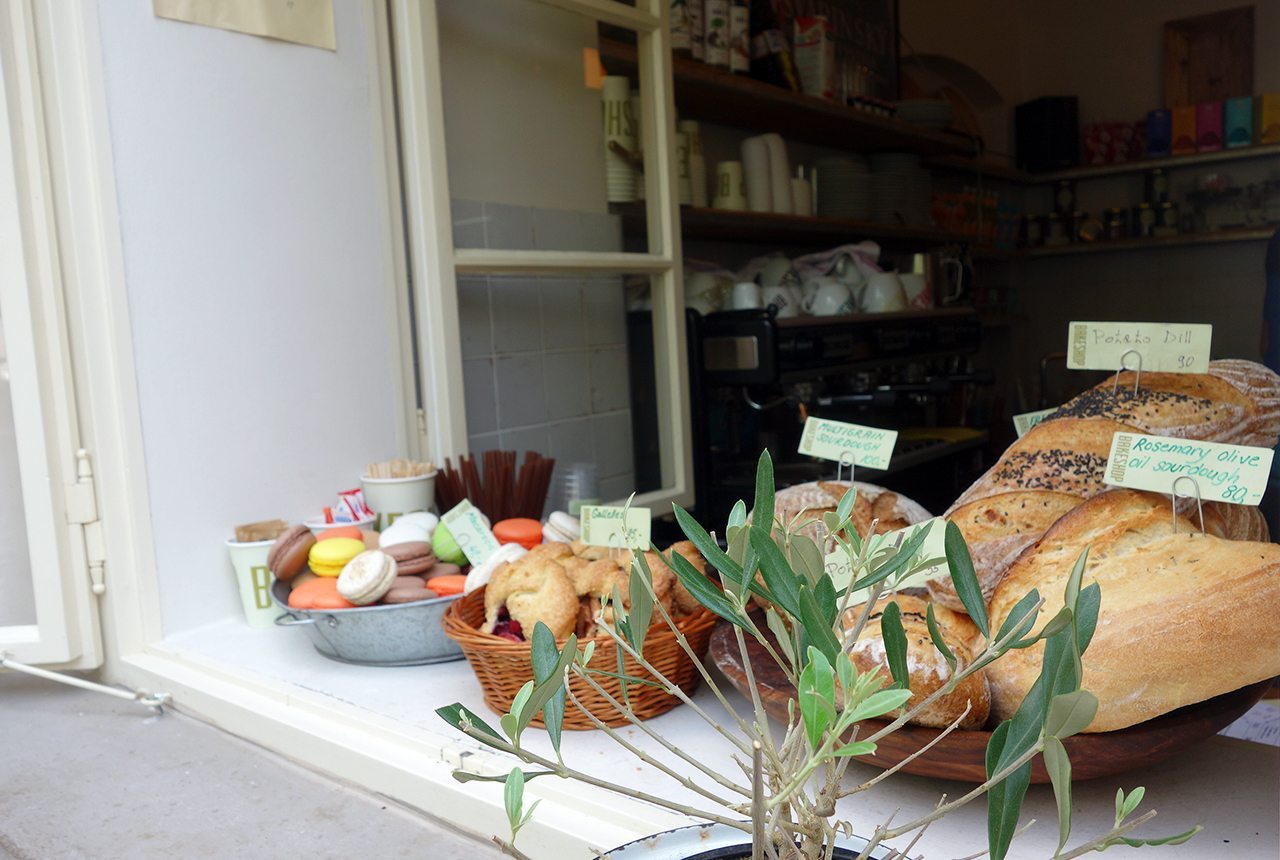 BUDGET:
Prague is a beautiful city that is amazing even on foot. It is easy to grab a tourist map from your hotel / hostel and do DIY walking tour. To make the day complete it is also worth going to one of the local artisan deli's or bakery and stocking up on traditional rye bread, cheeses and meats and making a picnic in one of the amazing (tree sheltered) local parks.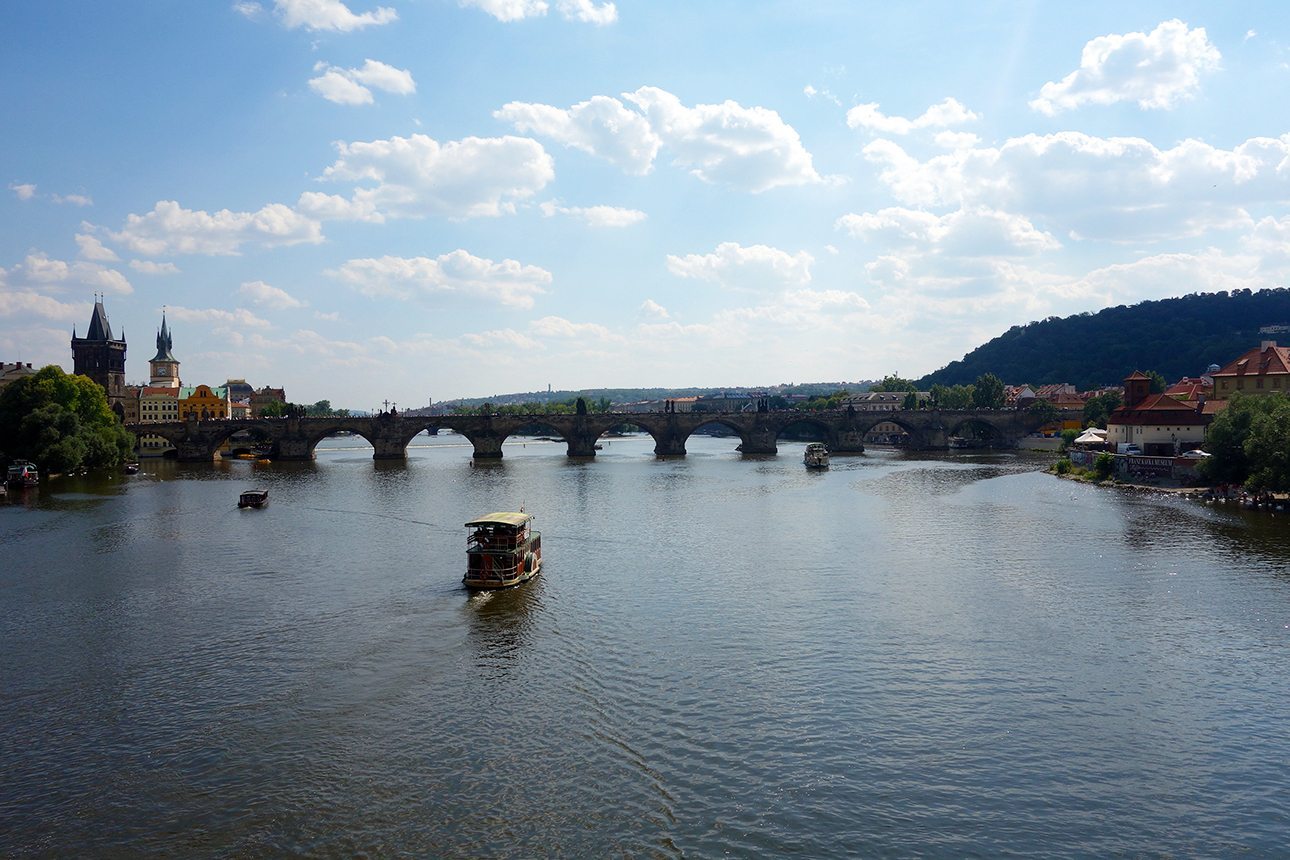 People watching is especially fun in Prague, there are many buskers in the main square doing things like magic tricks, soccer ball tricks, bands playing and generally just funny people.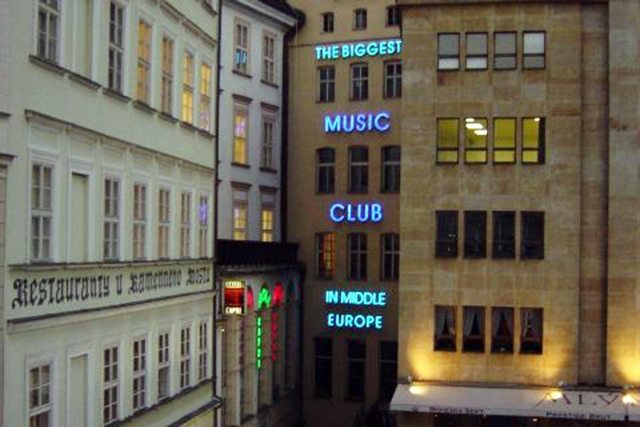 FOR THE LOLS:
If you speak to anyone about Prague night-life the first thing they will tell is about is the infamous five-story club 'Karlovy lázně'. Back home I would most definitely avoid this kind of gimmick but we felt this was something we absolutely had to see.
As mentioned in my previous article, the first night I was in a hostel room filled with a group of five nineteen-year-old kids from Ireland who were off to Karlovy lázně with no intention of coming home until the club closed at 5am. I wasn't keen enough to go with them (can you blame me?!) but went a few days later with mates my own age and it was an absolute blast.
The five levels are a different theme each. Starting with the ice pub, continuing up to the hardhouse / techno level, third story was dedicated to old music (mixed with dance) such as 'One Night in Bangkok" and Kylie, Michael Jackson et all, level four was supposed to be R'n'B, but after a few rounds of 50 Cent, Eminem, Jay Z, Drake and other classics, it quickly become a pop free for all (which didn't matter, erryone was having fun anyways), and level five.. can't remember!
We went to Karlovy lázně on a Tuesday, and when we got there at 11:30pm it was pretty dead on each level. So much so we kind of wondered why they bothered opening all floors, however, as the bar tender assured us, after 12:30am floods of people came in (after what we assumed were pub crawls?) and all of the d-flos were cranking.
Euro-people watching was absolute crack up – there were people from all ages and creeds busting their good and bad moves and getting up to all sorts of antics. One weird thing to go back to after many years of smoke-free partying in NZ/AU was the abundance of cigarettes and cigars – remembering the art of how to come out of the club burn free was a challenge, but luckily we were all successful.
All in all, Karlovy lázně didn't have best music, hippest cocktails or coolest about-towners, but it is what it is and if you go in with that in mind you will have a stellar time. We were told it was going to be full of fifteen-year-olds, and with a sixteen year old age limit yeah sure there were some there but to be honest there were people of all ages there so I didn't feel 150-years-old like I would in a similar club back home. Girls, take note, there was a huge uneven male to female ratio, so if you are looking for options with no competition, this is the place for you!
[line]
That's all of the lol's sorted… don't forget to checkout parts 1 & 3 on how to travel like a boss in Prague!
[line]